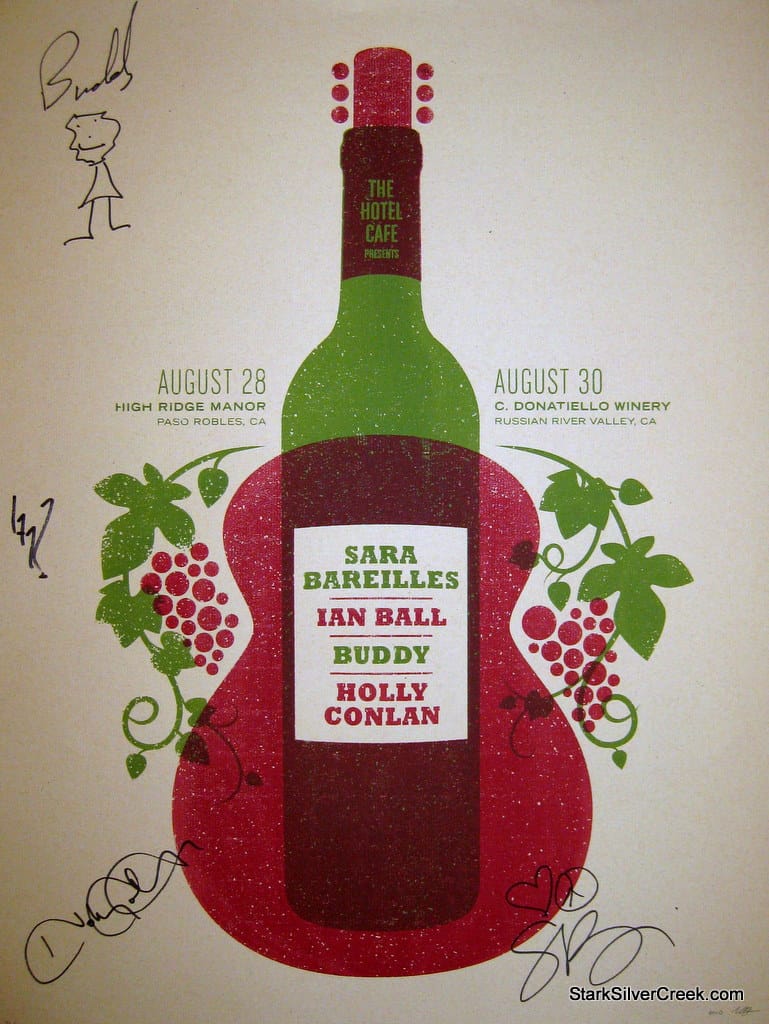 Last week we enjoyed an outdoor concert in Sonoma at the C. Donatiello Winery. You had to pinch yourself the setting was so spectacular. The audience sits casually below at umbrella tables, sipping Russian River Valley's finest Chards and Pinots.
A raised stage (deck) gives the performers a striking view of middle reach. Inspiration! The sound quality was very good.
Loni asked me if we should buy a poster, and I'm glad we did.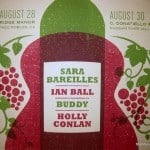 I didn't realize until later when we got home in San Jose the original and interesting artwork adorned in red and green prints. A bit of a 60s look, with contemporary wine country vibe. I like it!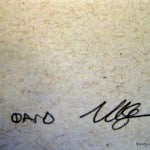 Not only that we have autographs from 4 of the performers (Javier Dunn some day hopefully too) including Sara Bareilles, Ian Ball (of Gomez), Buddy and Holly Conlan, but the print is a limited edition run of 100. Anyways it's definitely frame worthy and will be hung somewhere in the house soon.
I spot a subliminal Buddy Holly reference too.
Now we need to do some research on the artist… anyone know?