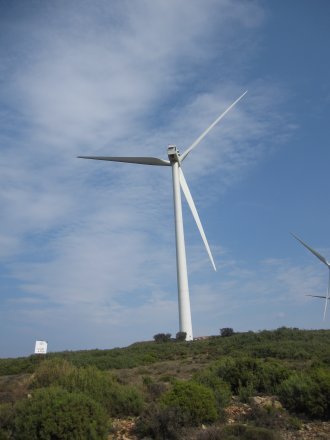 Motivated by an episode of David Suzuki Diaries, I was determined to see the Abengoa Solar Energy Power Tower in Sanucar la Mayor near Seville Spain. A driving trip was planned starting in Barcelona with our final destination, Tavira Portugal to attend a family celebration. Plans were made and Sanucar la Mayor was included in our itinerary.
In the small town of Albaida Del Aljarafe, we searched for the Tower. There were no obvious roads signs or directions, and we had almost given up when we spotted a viewing park at the end of town. It was our first glimpse of the PS10, now accompanied by the PS20 which has twice the capacity. Later driving west from Seville along the A22, we viewed an even more spectacular sighting of the two towers.
The site is quite inspiring and visually stunning.You are gripped by the thought of capturing the sun's energy in such a powerful and beautiful manner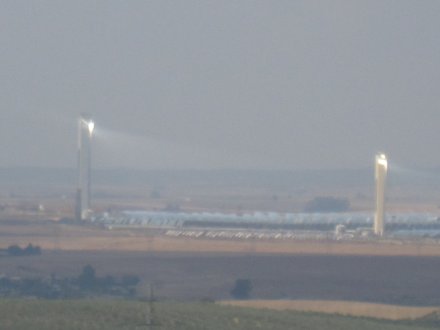 The first tower started operation in March 2007.
Surrounding the PS10 are 624 large movable mirrors called heliostats directed to a solar receiver at the top of a 115 metre tall tower where a solar receiver and a steam turbine are located. The turbine drives a generator, producing electricity.
The PS10 is the first solar power tower in the world to commercially generate electricity and deliver it reliably to the grid. The PS20 began operation in April 2009.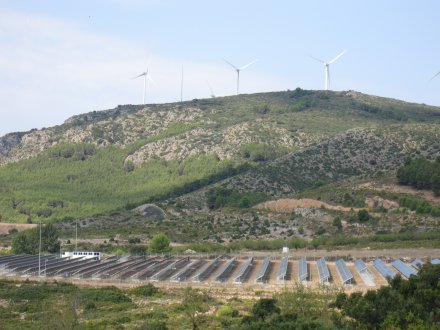 As is to be expected for a pioneer innovation of this type, the initial costs are extremely high for the return of 11 Mega Watts of power. By 2013 the goal is to supply the city of Seville with its entire electrical requirement
We were also impressed by the number of wind turbines we saw driving through Spain. With further research, we learned that Spain has a target of generating 12% of its electrical needs from renewable energy by 2010.
For more information: