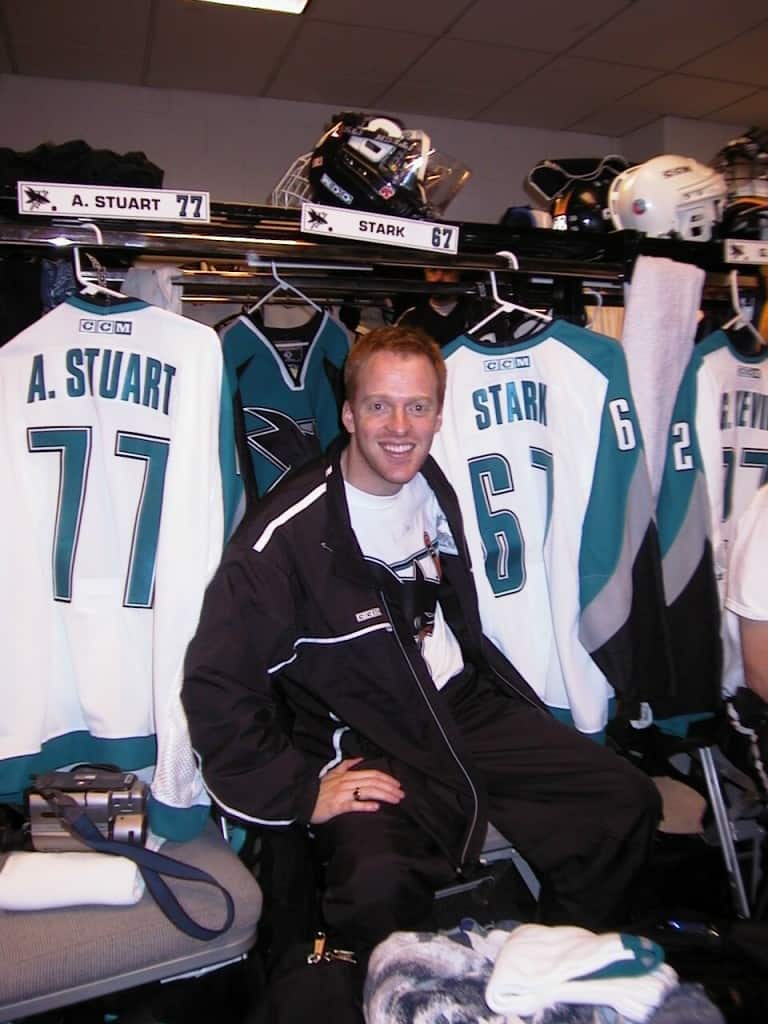 What a thrill. What a memory. 2002. I played an alumni game (second time) with former San Jose Sharks players.
Yesterday, I happened to be surfing the Internet archive (Wayback Machine) to see what my former life, aka "Clintworld" (clintworld.com established 1997) looked like, before the StarkSilverCreek.com (i.e. pre-Loni) days.
In those days Blog software and Blogging did not exist. But I still manually timestamped each entry, slugging away using Microsoft Homepage to communicate to family and friends in Ottawa, and Toronto, and others across Europe and the US. Then, after I moved to San Jose in 1998, I told stories of bubbles, tech, fast cars, Vegas, and rock concerts (hey, those were the days).
Clintworld experienced, from afar, Sept 11, 2001. And it's a sad reminder looking back on my posts from those days. I remember the Boston bound flight I was scheduled to take that morning. A friend was scheduled to pick me up. But that would, of course, never come to pass.
On a happier note, I will never forget lacing it up with some former San Jose Shark's players for an alumni charity game at HP Pavilion downtown San Jose.Jamie Baker. Marty McSorley. Doug Pederson. Pat Falloon. Doug Wilson. Tony Granato, Sharks fan's will recognize the names. I have a signed team photo with all of us hanging in the office, next to an "original six" art piece that I cherish.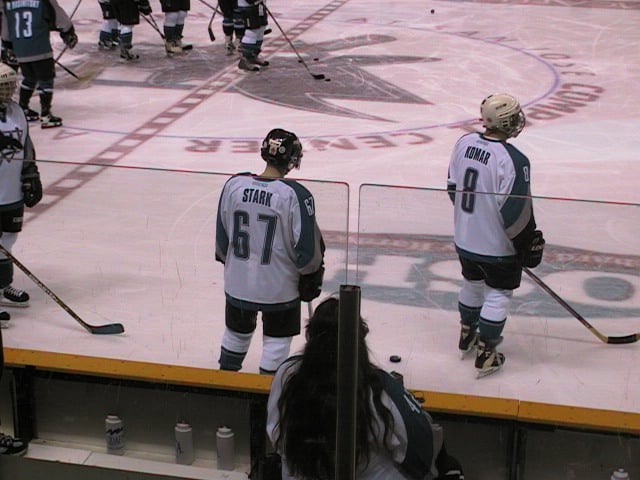 What a great time. It's there where I first came to, embarrassingly, learn the term "sharpie."
Marty McSorley was sauntering down a hallway, after the game, to the restaurant. He stopped, and asked me, "Do you have a Sharpie?" In retrospect it seemed obvious. But back then it was new (really!)
I stammered, "a what?"
"You know", he says, "a magic marker to sign stuff."
Later we shared laughs over beers, wings and stories with all sorts of former Sharks players, coaches, and radio and TV guys like Drew Remenda and Randy Hahn (great, great guys).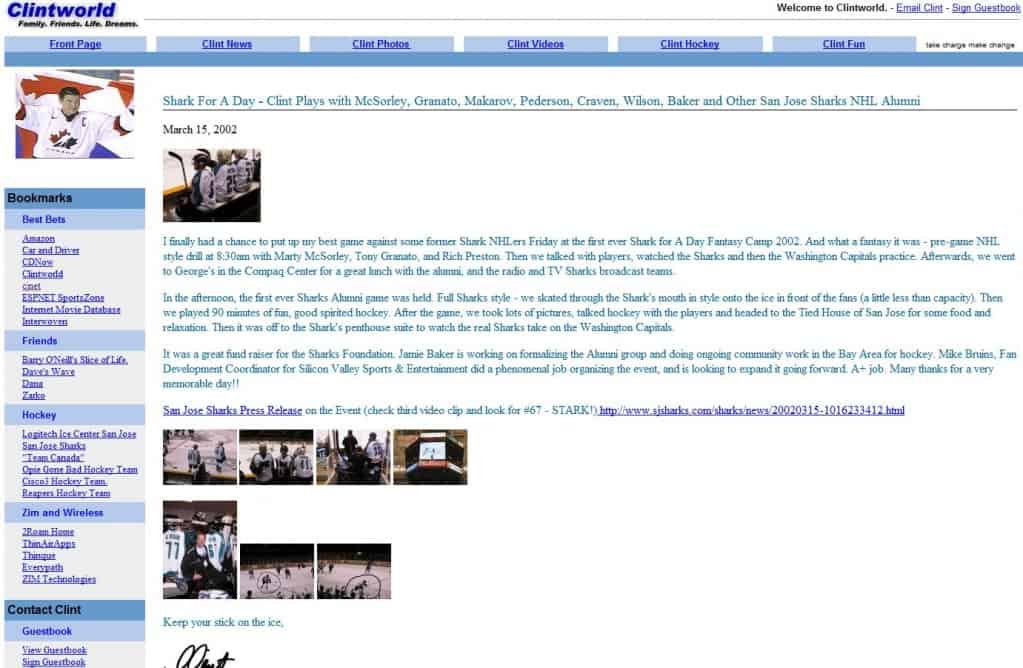 Even though I was thousands of miles away from my snowy childhood of Ottawa, here in San Jose, of Mediterranean climate, I still had the comfort of being in hockey country. This town knows and loves the game.
A proud Al Bundy moment from that charity tournament: I won the scoring shoot-out during warm-up earlier in the day. Ah yes, those Ottawa, Canada roots, eh?!
You know, it's funny. There was a time you'd dig through a shoebox for these photos and memories. Now, you use the Internet. Amazing.
Clintworld.com – the archive