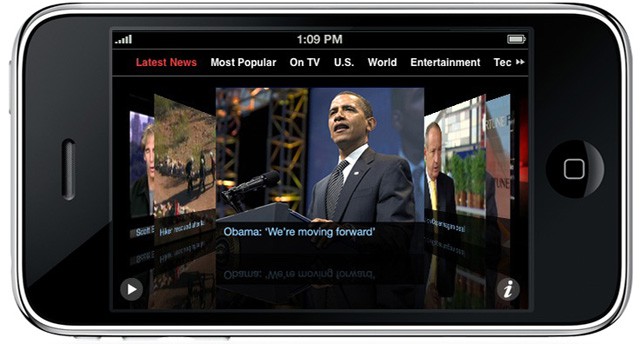 The Apple iPhone app store is a mind-boggling success (witness all the copycats, including RIM, Palm and Google).
The numbers are staggering: 2 billion downloads and 85,000 applications. Obviously choice is not a worry. Navigating the categories, and finding the best apps to use is a different matter. Part of the fun though is downloading, trying, deleting, and repeating.
While the integrated iPhone Web browser reigns supreme for mobile devices, I often prefer the dedicated apps that enable faster navigation, sexier interfaces, and optimized content. What's not to like?
The latest example is the brand-spanking new, Wolf Blitzer approved CNN iPhone app.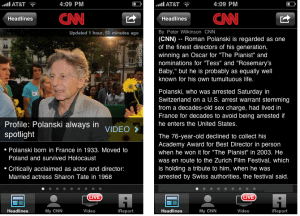 It costs an Anderson Cooper approved $1.99. And comes with a Sanjay Gupta approved easy to use navigation across four categories: Headlines, My CNN, Follow, and Saved.
Video too will be featured prominently in the app.
The CNN iPhone app will be available on the Apple iTunes store later this morning.
Between this and Hulu what more do I need?