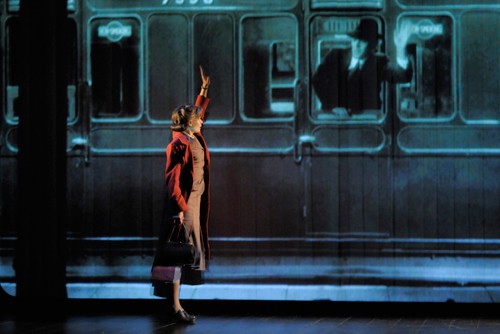 American Conservatory Theater in San Francisco has a Brit hit on their hands. Brief Encounter which StarkSilverCreek loved (5 out of 5, review) is pleasing audiences across the Bay Area, and has been extended a second time (to October 17), with the addition of seven performances. And no wonder. The gorgeous set, along with stunning use of modern technology—with artistic flair—is not to be missed.
The story is simple, and there is not much new here regarding a love affair and its consequences. But the classic presentation adds a throwback feel to the staging.
That the production has been such a smash is not completely surprising as it had already been receiving rave reviews in England prior to landing on US shores. It's really put Kneehigh Theatre on my radar. Next time I'm overseas I'll be sure to check them out.
As for Brief Encounter, it's a show Loni and I both agree, we'd love to see again. Maybe later this year when it moves to New York.