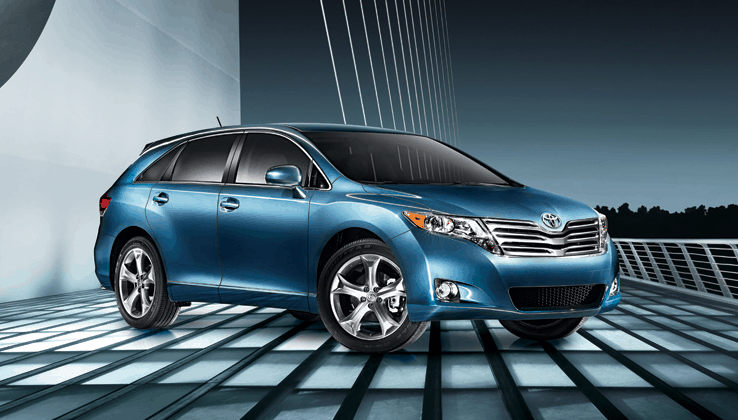 Yesterday, on highway 101 heading North for a meeting downtown, I spotted something new—at least to me. Normally my eyes gravitate to GTs (6-series), sports cars (911s of course), and exotics (R8 is a winner, price is good too!), but on this occasion, being an all around car buff, I saw something I hadn't seen before, that didn't fit into my favorite categories.
From the rear it looked a bit like a Volvo. Then I was thinking it was a Dodge, maybe the Caliber.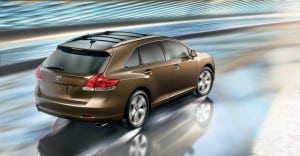 Then I noticed the Toyota crest on the rear, and the model VENZA. Never heard of it.
As I passed it, I quickly checked the rear view mirror to catch the front-end design and grill. It looked American!
Had some boy racer taken an old Kia and slapped a (most likely stolen) Toyota badge on trunk lid? Happens all the time here in San Jose.
My suspicion would turn out wrong.
Ghosts of Chrysler and Dodge must be haunting our friendly Japanese auto designers. Either that or they know something we don't, like if you want to sell cars to Americans, make them look American. Hang on, that can't make sense, can it?
This wouldn't be the first time the Japanese have tried this tactic. The Toyota Avalon was intended to look like an American sedan (and unfortunately float like one too).
After some quick Googling, I discovered that the VENZA is manufactured, like many Toyotas, in the US, at the Georgetown, Kentucky plant. And, aha, sure enough, here's something else that I found that corroborates my impressions:
When it goes into production in November at Toyota Motor Corp.'s Georgetown, KY, plant, the new '09 Venza cross/utility vehicle will have seen the least involvement from Japan of any North American product, a company official says.

"(The Venza is) almost totally North America," Steve St. Angelo, president of Toyota Motor Mfg. Kentucky, says at the North American International Auto Show here. "Our team members have been involved since day one, and they've really provided a lot of good ideas and solutions and countermeasures."
So there you have it. An American car, disguised as a Toyota!
Speaking of Toyota, the West Cost's only auto plant, Fremont Nummi, is closing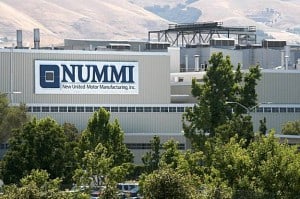 Some disappointing news, especially if you're one of the 4,700 workers impacted: Toyota is closing the Fremong Nummi plant.
Truck manufacturing (Tacoma) will move to San Antonio, and cars (Corolla) to plants in Ontario, Canada and Japan. The reason, according to Toyota: overbuilt capacity.
"Today is a sad day in the history of Fremont as California joins the ranks of states adversely affected by the bankruptcy of General Motors and the worldwide collapse in demand for automobiles," said Gov. Arnold Schwarzenegger