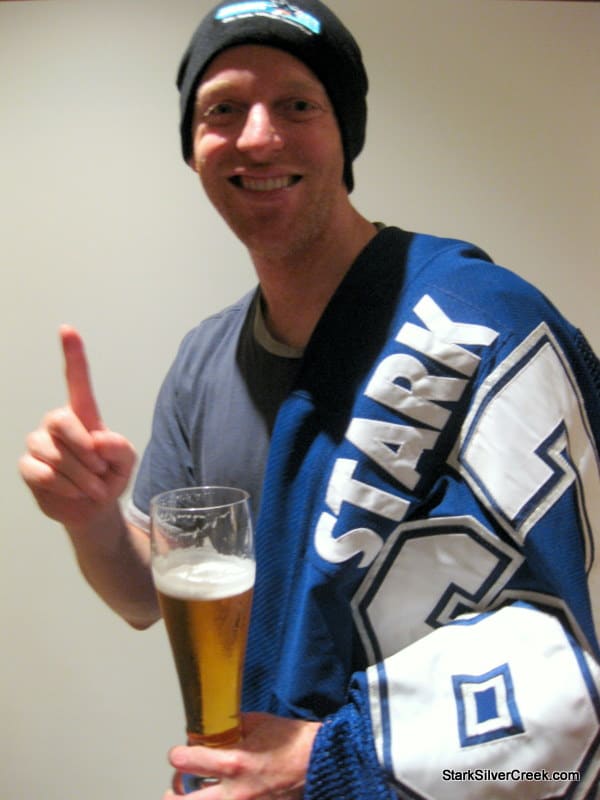 It was 1999 since I last won an ice hockey championship (with Cisco) here in San Jose.
Tonight, that finally all changed, as we won our championship game at the downtown Logitech Ice 5-1 in a fairly one-sided affair. I think our semis were tougher. Great action and a big crowd, by our beer league standards.
I had a below average points season (but played much better in the playoffs, with 7A in 3 games), but how sweet is it to wear a championship… skullcap?!
Especially for this aging Canadian player. It's invigorating to be on the ice though with some of the San Jose State guys.
I laugh to myself when I hear teammates complain about hitting "25" (!), or references to "old timers" in their 30s. I was born in the 60s. Came out of Ottawa when guys like Steve Yzerman were being drafted in 1983.
Not that I was anything close to the Detroit legend, or even my high school lunch-hour teammate Mike Eastwood ("Easty", born same year as me) who went on to have a decent career with Toronto, Winnipeg (yes, he's an old timer too), and several other teams. But he had size. Well actually come to think of it , he was kind of slow and I always outscored him, and was "picked" ahead—at least that's the way I remember it at good old Ridgemont High School.
But in the end, I had my clarinet. See, while other guys were off to hockey practice in minivans on those chilly -40C Ottawa mornings—their Dads socializing at the local Tim Hortons with plenty of Timbits—I was off to clarinet practice. It was the classic fork in the road. Yes, I would be a future Benny Goodman!
I'm amazed at the quality of ice hockey here in San Jose. Today was in the 90s (F). And yet, there we were chugging away on semi-wet ice in the first period. Chasing our Al Bundy moment.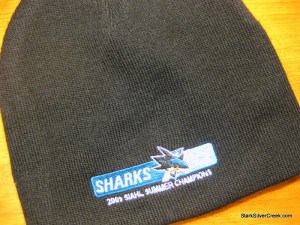 The great part?
I have a chance to do it all over again tomorrow, with another team. Yes, 2 championship games in 2 nights. When it rains, it pours.
And tomorrow is going to be one of those crazy SSC days that Loni and I relish—something about type 'A'. In fact the whole weekend is packed. Tomorrow we'll celebrate my nephew Gerrit's 12th birthday (pic here, what a cool dude!).
Then we're off to downtown San Jose for my shot at a 2nd championship with Team Voodoo (sponsored by Voodoo Lounge downtown San Jose). As soon as that game ends, we'll scoot off to Mountain View for a champagne opening night for Yellow Face at TheatreWorks. Hopefully we'll meet the cast later including Francis Jue who Loni interviewed earlier.
Sunday we're up to Sonoma for fun wine country stuff, music and some video footage. Stay tuned!
PS – Before our hockey game in the locker room all the older guys were talking about ideal nap times. Some said 25 minutes. Others liked a longer one, around 45 minutes. For me though it's 20 minutes. Yes, just like Einstein. Although that's where our similarities end unfortunately. Also, fruit & yogurt before a game; beer after (key: not before, like some guys) the hopeful win.
Quiz: my #67 (sadly in TO Maple Leafs blue and white) has at least 3 significant meanings… can you guess what they are?