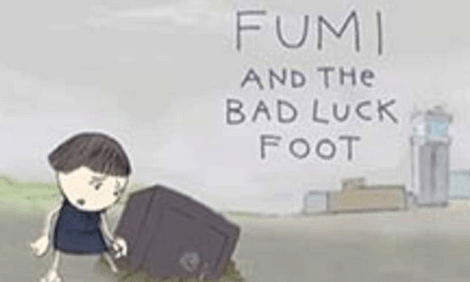 Are you clumsy like me… banging your head, biting your tongue, stubbing your toe?  Then you'll relate to poor Fumi. But watch what happens when she turns her handicap into a force for good. I hope you'll agree it's an inspiring way to start the week!
Our Cinequest film review series continues. We're enjoying shorts now from the Second Sight: Cinequest Film Shorts Volume 4.
Sometimes less is more. Film directors and creative people can accomplish some fine work when time is compressed. We've watched a variety in length: 5 minutes, 1 minute, and this one 7 minutes, a favorite among favorites: Fumi and the Bad Luck Foot. This is a clever short out of San Jose State. The animation is whimsical with flowing music to match. It won best short film at Cinequest.