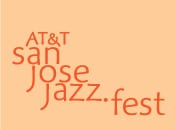 If you're in the SF Bay Area, you'll want to head to downtown San Jose to take in the outdoor AT&T Jazz Festival.
It continues to grow. And for good reason. It offers an exhaustive list of performers across 9 different stages and venues.Tickets start at only $15 making this a nice family outing too.
Loni and I are going to try to get out to take in at least some of the 3-day festival.
Learn more:
AT&T San Jose Jazz Festival
San Jose Jazz