This is a special guest post!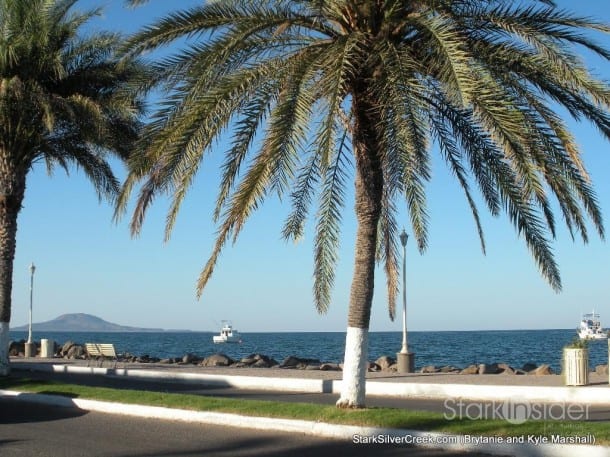 June 21-26, 2009—My wife, Brytanie, and I just returned from our fantastic vacation to beautiful Loreto, Mexico. Although we now live in San Antonio, TX, she grew up near Los Angles and we were married there. Thanks, in large part, to Stark Insider, I discovered Loreto online at the end of last year. We were looking for a peaceful, authentically Mexican town to explore, relax in, and discover without the craziness of a large resort city.
We arrived on a Sunday afternoon, after a quick flight from LAX, including last-minute, $50 upgrades to first class! We met an American fisherman named Jerry on the plane who gave us some great advice for the trip. Once on the ground again, we were greeted by our concierge, Angie, from La Mision Hotel. On the ride from the airport she gave us a very friendly welcome and talked a little about the hotel and the town of Loreto.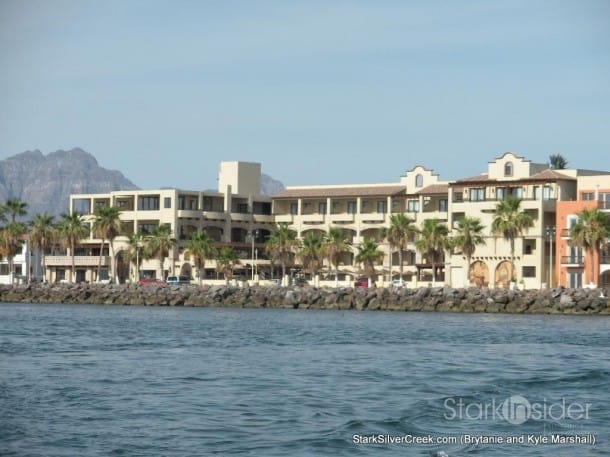 La Mision Hotel was absolutely beautiful and we truly enjoyed our stay there. The rooms were very clean and the "continental" breakfast each morning was more like a buffet feast. The location of the hotel, right on the Malecón and the Sea of Cortez, is complemented perfectly by having everything just a short walk away.
On Monday we explored the city some and enjoyed a relaxing afternoon by the pool. We indulged in a great massage at the hotel and then dinned on their brick-oven pizza, which is delicious.
Tuesday brought a little more adventure with the renting of a vehicle. First, we trekked up the winding mountain roads to San Javier, nestled within the Sierra de la Giganta Mountains. The scenery and view along the way was spectacular. There is only one restaurant in San Javier, La Palapa, and we devoured our machaca quesadillas. This expedition to San Javier was one of the highlights of our trip. We definitely recommend it; just make sure to enjoy the drive to the town, as much as San Javier itself.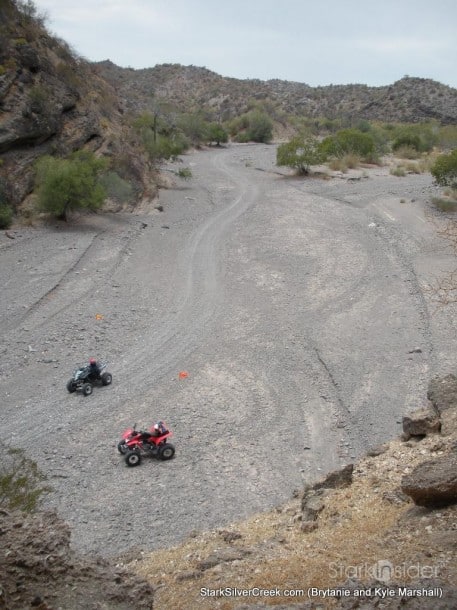 Out of the mountains and back in Loreto, we headed north to Mulegé along Highway 1. No more than 15 minutes out of Loreto, we were stopped at an intimidating military checkpoint; but thanks to Brytanie's fluent Spanish, we didn't have any problems. After Highway 1 winds through the mountains and meets back up with the coast, the water and white sand beaches are stunning. We made numerous stops on little dirt paths that led off the main road. Many of them ended in pristine paradise. Maybe it was just because we were exhausted, but in our opinion, Mulegé wasn't as enjoyable as the beaches along the way. However, we did have some great calamari tacos at El Candil Restaurant.
On Wednesday, we took a tour arranged by La Mision Hotel to Coronado Island. We met our guide, Cecilia, and our captain, Tito, along with hundreds of pelicans, at the marina around mid-morning. The boat ride itself was very fun, with a pod of dolphins following our boat part of the way.
We stopped along the northeast coast, saw some sea lions, and went snorkeling. Cecilia is very knowledgeable and found some great fish for us to see under the water. After a quick boat ride around the rest of the island, we stopped at the beach and Tito cooked up an awesome lunch of fresh fish. Heading home, we made note of La Picazón along the mainland coast. Our goal was to kayak there the next morning.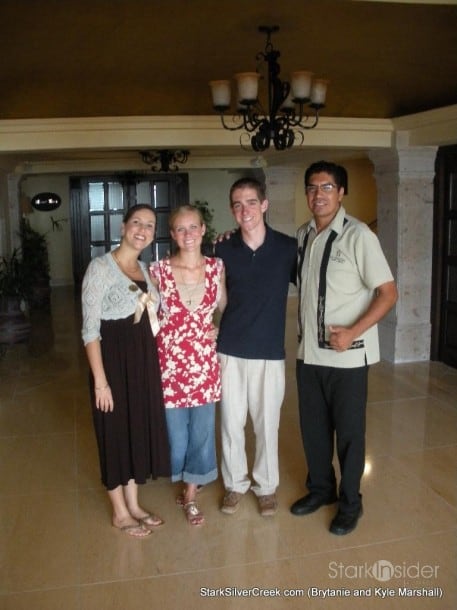 However, come Thursday, the wind had picked up and the water was fairly choppy. Instead, we opted to rent ATVs from the hotel and enjoyed speeding through the desert just north of Loreto. Once we were sufficiently dusty, we headed to La Picazón for some awesome fish wraps and a great view of Coronado Island. We wound our way back through the trails to the hotel and showered off for some relaxing time at the pool.
We used the break to read through the restaurant pages in the "Best Guide: Loreto" and decided to try Fonda Canipole for dinner. We walked just a few blocks down the cobblestone streets and were greeted enthusiastically by Alberto, Doña Sofia's cousin. He gave us a hug, like we were old friends, and invited us into the restaurant. Alberto sat us in the "best seats," which had a wonderful bell tower view of Loreto's Mission. Sofia soon brought us some guacamole and that began a great night of conversation.
In celebration of our "luna de miel," or honeymoon, she made two delicious mango margaritas. The mole sauce on the combination plate was outstanding and the fresh shrimp was as well. After dinner, we talked for a few hours, learning more about the family and the restaurant. She has every visitor write their names and a short message in a book. Doña Sofia showed us years and years of happy customers and even described a wedding she hosted. This wonderful evening was the second highlight of our trip. Sofia, Alberto, and the rest of the family were so friendly and welcoming. Their food was delicious and as we left, we promised them we would be back in a few years.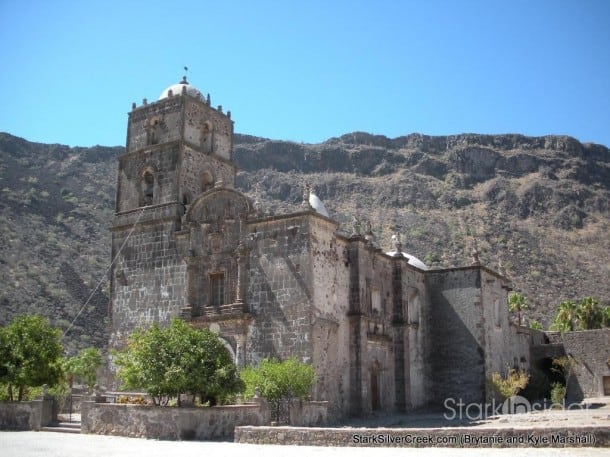 Friday brought with it the last day of our trip. We decided to pass on the hotel breakfast and ventured out for Café Olé. We had a hearty breakfast and then bought a few gifts from the shops in Loreto. We even considered purchasing a handmade chest from Conchita's Curios Furniture; but we realized that it wouldn't have been easy or practical to get it home.
Overall, our trip to the Baja Peninsula was magnificent. We couldn't imagine a better place to have spent our honeymoon. Every person we met was so excited that we were in Loreto and so eager to share with us a piece of the town's warmth and charm. We look forward with anticipation to our return.