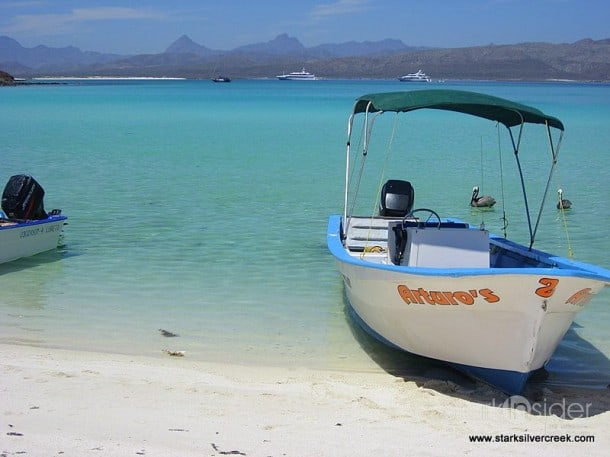 It's been a rainy day here in San Jose, CA so we thought we would throw some of our Loreto photos up on the big screen. I came across some shots from our day trip out to Coronado Island and realized I would be remiss to write about Loreto and not talk about this little tranquil island.
Coronado Island is about a 30-minute Panga ride from Loreto. Clint and I went out on a calm Saturday morning with a couple of other Loreto Bay homeowners including Tom and Jan.
About mid-way to the island we were surrounded by a large pod of dolphins swimming around our Panga and another boat with our group as well. We slowed down and shut off the motor so that we could admire the dolphins up close. It was an incredible moment and at that instant, I truly appreciated how swimming with dolphins would be a joy.
We then made our way around the island, passing massive rock structures where seals were lying in the sun.
When we finally arrived on the beaches of Coronado Island, our captain started to prepare lunch of grilled fish under a palapa. A couple of us went snorkeling, others set up beach chairs and lounged…admittedly I did check my BlackBerry a couple of times, but only a couple! It was a gorgeous, perfect day and even I was able to sit back, relax and wonder out into the water as well.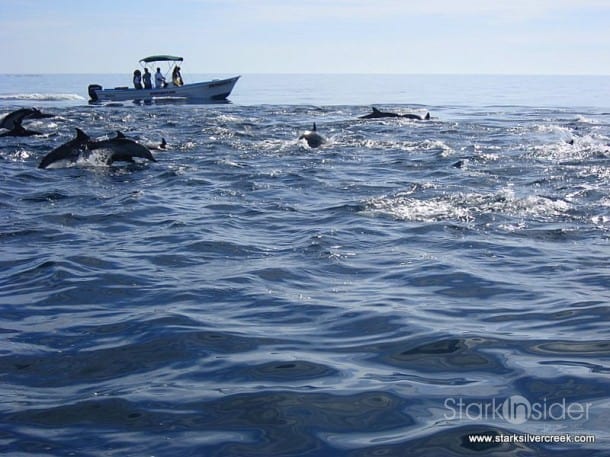 We saw a yacht out in the Sea of Cortez and it was rumored that Shakira was on it. We never found out for sure but on our way back to Loreto, we did swing by close to the yacht to see if we could take a peek.
Lunch on the grill smelled delicious and by the time it was ready, all of us were ready to dig in. The guacamole and salsa were very fresh. Our captain and cook left the pit of the avocado in the guacamole to keep it from turning brown. A tip I checked out later on Google and found to be "true".
Finally, we were ready to head back. By now the water was choppy, not the calm waters we had in the morning so the ride took almost twice as long to reach the shores of Loreto Bay.
On a rainy day such as this, it is nice to reminisce about sunny times in Loreto.
If you do make it out, make sure you or your captain has purchased a Marine Park Permit for the day.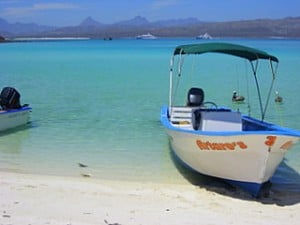 Memory of this trip to Coronado Island was the inspiration behind the cover and March photo in the 2009 Loreto Calendar. Hope it brings you great memories of your trips out to this gorgeous island. Get your copy here and support Animalandia.