It was only a matter of time; 9:37pm Pacific Time on July 7, 2009 in an innocent appearing blog post to be exact.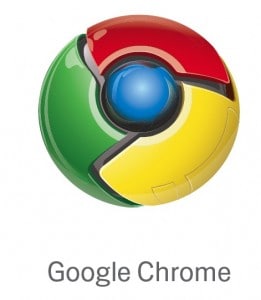 With "cloud computing"—a term used to describe the new world of light weight computing where local storage and processing matters less—on the rise, Google is taking the next generation operating system (OS) war to a new playing field. One that Microsoft is likely unprepared to compete as effectively as it has in the 1980s-era shrink wrap software business (Microsoft Office, Microsoft Windows).
Google owns search; and hence the majority of online advertising dollars. We know this.
But Google also is playing an increasing role in all things cloud computing, such as productivity applications (Google Docs, Gmail, Calendar), mobile operating systems (Android), and news aggregation and syndication (Google News).
Meantime, Microsoft seems to be in a perpetual state of catch-up (e.g. the new Bing search engine), despite the college coach-like banter of chief Steve Ballmer.
Google is borne of a different generation, one detached from the old school paradigm of shrink wrap software. In the "old days" we would walk to a store, buy the latest operating system (on CD, later on DVD), bring it home, take 3 hours to install it, and then continue to install all kinds of CD-based applications like Microsoft Office.
But, in this new world, of cloud computing, you can virtually eliminate not only the walk to the store, but the entire installation process. Applications live in the cloud. Fortunately that means no tedious upgrades and annual walks to the local computer store.
So, tonight, at 9:37pm pacific time, Sundar Pichai, VP Product Management and Linus Upson, Engineering Director, jointly posted an innocent enough blog post. But its ramifications are unquestioned. Indeed, virtually minutes later, mainstream media were already picking up the story. The New York Times tweeted. Others commented. Blogs lit up. As I write this, the tech world is abuzz.
The announcement highlights:
Google announcing: Google Chrome Operating System
Google Chrome OS is an "open source, lightweight operating system that will initially be targeted at netbooks"
Netbooks running it will be available second half 2010
"Speed, simplicity and security" are the key aspects of Google Chrome OS.
This is not a technology announcement. But a potential game-changer.
Is Microsoft looking into the abyss?
Probably not exactly. But it does signal a titanic struggle ahead, of which the likes it has not seen before. Google is no Netscape.
From the Google blog post:
People want to get to their email instantly, without wasting time waiting for their computers to boot and browsers to start up. They want their computers to always run as fast as when they first bought them. They want their data to be accessible to them wherever they are and not have to worry about losing their computer or forgetting to back up files. Even more importantly, they don't want to spend hours configuring their computers to work with every new piece of hardware, or have to worry about constant software updates. And any time our users have a better computing experience, Google benefits as well by having happier users who are more likely to spend time on the Internet.
This is big news, and finally awakens a slow year in general for tech. Without Google, Microsoft could continue it's 5-year upgrade march for Windows and Office. Thankfully, we have alternatives.
It should mean increased competition which results in innovation, lower price points, and more choice. And that's all good for people like you and I: the consumer… living in the golden age of cloud and Internet computing.
[Source: The Official Google Blog]
Introducing the Google Chrome OS
7/07/2009 09:37:00 PM

It's been an exciting nine months since we launched the Google Chrome browser. Already, over 30 million people use it regularly. We designed Google Chrome for people who live on the web — searching for information, checking email, catching up on the news, shopping or just staying in touch with friends. However, the operating systems that browsers run on were designed in an era where there was no web. So today, we're announcing a new project that's a natural extension of Google Chrome — the Google Chrome Operating System. It's our attempt to re-think what operating systems should be.

Google Chrome OS is an open source, lightweight operating system that will initially be targeted at netbooks. Later this year we will open-source its code, and netbooks running Google Chrome OS will be available for consumers in the second half of 2010. Because we're already talking to partners about the project, and we'll soon be working with the open source community, we wanted to share our vision now so everyone understands what we are trying to achieve.

Speed, simplicity and security are the key aspects of Google Chrome OS. We're designing the OS to be fast and lightweight, to start up and get you onto the web in a few seconds. The user interface is minimal to stay out of your way, and most of the user experience takes place on the web. And as we did for the Google Chrome browser, we are going back to the basics and completely redesigning the underlying security architecture of the OS so that users don't have to deal with viruses, malware and security updates. It should just work.

Google Chrome OS will run on both x86 as well as ARM chips and we are working with multiple OEMs to bring a number of netbooks to market next year. The software architecture is simple — Google Chrome running within a new windowing system on top of a Linux kernel. For application developers, the web is the platform. All web-based applications will automatically work and new applications can be written using your favorite web technologies. And of course, these apps will run not only on Google Chrome OS, but on any standards-based browser on Windows, Mac and Linux thereby giving developers the largest user base of any platform.

Google Chrome OS is a new project, separate from Android. Android was designed from the beginning to work across a variety of devices from phones to set-top boxes to netbooks. Google Chrome OS is being created for people who spend most of their time on the web, and is being designed to power computers ranging from small netbooks to full-size desktop systems. While there are areas where Google Chrome OS and Android overlap, we believe choice will drive innovation for the benefit of everyone, including Google.

We hear a lot from our users and their message is clear — computers need to get better. People want to get to their email instantly, without wasting time waiting for their computers to boot and browsers to start up. They want their computers to always run as fast as when they first bought them. They want their data to be accessible to them wherever they are and not have to worry about losing their computer or forgetting to back up files. Even more importantly, they don't want to spend hours configuring their computers to work with every new piece of hardware, or have to worry about constant software updates. And any time our users have a better computing experience, Google benefits as well by having happier users who are more likely to spend time on the Internet.

We have a lot of work to do, and we're definitely going to need a lot of help from the open source community to accomplish this vision. We're excited for what's to come and we hope you are too. Stay tuned for more updates in the fall and have a great summer.

Posted by Sundar Pichai, VP Product Management and Linus Upson, Engineering Director