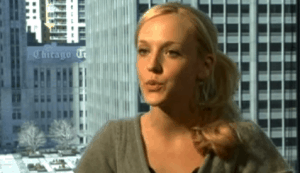 File this under: you've got to be kidding? (and news that would make most entrepreneurs blush). I'm normally a positive person, but sometimes you've got to shake your head.
Introducing  the newly appointed king of Spam 2.0: Guy Kawasaki (@GuyKawasaki).
Thinly veiled as some kind of new marketing and branding technique, much like Russian email spam engines, it's a sad, sad state. Why, oh why, does Guy feel the need to have constant, 140-character trivia blasted across the Twittersphere every 10 minutes?
For those that don't know, he employs two "Ghost-Tweeters" (no joke) who send out Tweets throughout the day ("10-15 per day") under his own name. Needless to say the Tweets are even more banal, less relevant, less helpful and less entertaining than even mine. Imagine if Time Ferris and Guy Kawasaki cooked up the best, lame, 4-hour workweek concoction. Well, this would be the result. The equivalent of litter along Highway 101.
The fact that it's apparently his brainchild is quite shocking.
Kawasaki has built a well-deserved brand name over the years as a leader in branding, marketing and venture capital. Many times, I've downloaded materials from his Garage web site, especially from the "Art of the Start" series about raising capital, pitching VCs and getting your start-up headed in the right direction.
Throw all that out the window. Add 2 tweeting blondes. And bingo @guykawasaki is now some kind of Web 2.0 Twittering threesome.
It annoys me to no end. I steamed thinking about it tonight in the gym while in the steam room, after chasing my own non-Tweeting ghost on the elliptical. Why, I wondered, does this bother me so much?
The answer: it's disingenuous. It violates the spirit of the open community we are trying to build on Web 2.0 with Twitter, Facebook, Google and YouTube. For this new model to work, we need identity trust. Not mindless Spam 2.0.
Imagine you're in conversation with Guy at a dinner party. All of a sudden, he ducks out, and you're left standing there talking to his substitute "Cocktail small talker".
It's unfortunate. I like Guy Kawasaki, and follow him on Twitter to gain creative and business insights. Plus I like to follow his Tweets about hockey. But I despise the mindless tweets his Blonde interns proudly blast out, under his name, and under the guise of a "service".
To his credit, he's transparent about his ghost-tweeting.
Ultimately, Guy Kawasaki can add yet one more pioneering trophy to his previously untainted repertoire: King of Spam 2.0.
End of rant. Back to regularly scheduled programming.
PS – Guy is great!