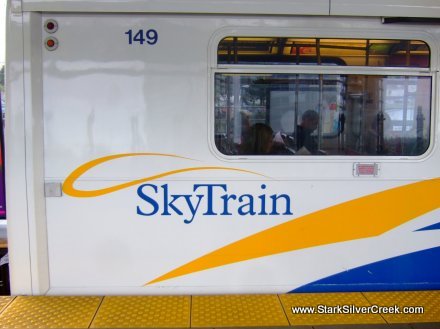 This morning I took the Skytrain to New Westminster, a short ride from Coquitlam, for an anticipated visit to the Quay.
On arrival it was disconcerting to see on the first T junction the following: a Cheques Cashed Centre, a Salvation Army store and a Money Mart – not an auspicious start. It was 9C, cloudy and I was cold. After crossing over the train tracks to locate the Information Centre, I was thwarted again as it didn't open until 10 AM.
However, the fairly recent Boardwalk along the Westminister Quay was well labeled and I followed it for a 50 minute walk along the river passing tugboats, restaurants and then condos which overlooked the mighty Fraser. Coffee at the local Angelina's Café rounded out the morning.