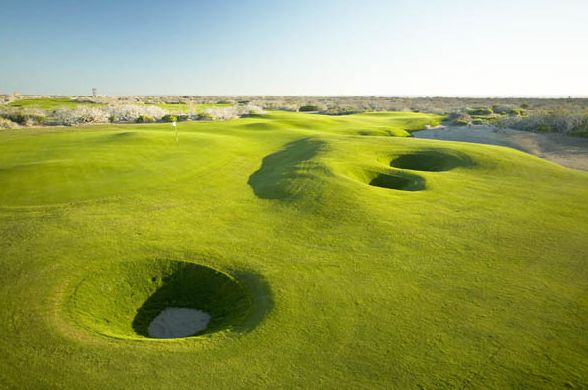 Another golf course opens. This time in La Paz, the capital of Baja California Sur. I was slightly surprised to discover that this is the first course in the city. Little Loreto, several hours North, also on the Cortez side of the Baja, has several already, as most readers of SSC know.
The course was designed by Arthur Hills. The photos, available on the Paraiso del Mar web site, look spectacular. The vistas remind me of the Loreto Bay Golf course with stunning water views and streches of well-groomed greens contrasting against the tough and tumble Baja landscape.
A second course is also planned. Also in the works is a country club house with swimming pool, tennis and fitness facility.
From the update:
Come play and experience the very FIRST Golf course in La Paz. A special rate of $60.00 USD for 18 holes is available through July 1, 2009. Take advantage of this special rate and the beautiful June weather—warm days and cooler nights! Come to enjoy the sand, the sea and the golf! Email golf@paraisodelmar.com.mx for tee times.
For those true fans interested in learning more, and even meeting Arthur Hills, mark your calendars for June 9. Owners (and guests) will be able to join golf writers and Arthur Hills in a round on the new course.