If you've been following our Tahoe posts, you'll know we had the opportunity to experience resort living at the Old Greenwood development near North Lake Tahoe just outside Truckee. Steve Giovenco, also a Loreto Bay homeowner, spent a few days showing us the expansive grounds, luxurious amenities and the newly renovated Village at Northstar (Loni's interview with Steve is included at the end of this post). Loni jokes that she is envious of Steve's Loreto and Tahoe lifestyle. Imagine, zipping from one beautiful destination to the next. With properties like that, you're constantly in paradise.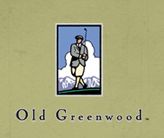 One of my favorite moments was experiencing the gondola ride accessed via the "magic door" at the base of the condos at One Village Place. Simply grab your skiis or snowboard, walk through the door and onto the awaiting gondolas et voila, you're whisked to the top without any hassle.
Our stay at the cabin in Old Greenwood was also a highlight. It was spacious, well appointed, with plenty of views of the golf course and snow-capped mountain tops. To say we felt refreshed in the morning would be an understatement. This was pure escapism. Well, I should note that we had full Internet access and cell phone coverage, so of course Loni's was only a tweet away from staying in touch!
We enjoyed some good meals and dining too. Mikuni Sushi, a Loni favorite, was high on our list and so we enjoyed a nice meal there at the center of the village. We also had front row seating 8,000 sq ft up at Schaffer's camp where we were served a nice lunch and given a behind the scenes tour by GM Brad Kohler. Look for more fun Loni videos shot on location coming up as she takes us through the members ski-in, ski-out restaurant, and around the village.
(Note: the soundtrack on this video is my unfinished theme for the 1988 Calgary Olympics. For some reason David Foster never called.)
It's interesting how things sometimes turn out. In 2006, when Loni and I were contemplating a purchase in Loreto Bay (in Baja), we also researched other vacation home getaways including Tahoe. Ultimately that decision came down to Loni's dislike for any weather under 70F (too cold!). And although Tahoe is a 4-season getaway with great golfing, we elected for now to go for Loreto Bay. The two developments share a lot in common though. Like Loreto, community is important in the Tahoe Mountain Resorts projects, and is enhanced here with walkable paths, streets and villages. Amenities are only a short distance away, unlike our commute heavy lifestyle here in San Jose (Highway 101, we meet again).
When it comes to purchasing, there is a lot of choice and price ranges. While an outright cabin might go for $2M, there are many other ways to get in for far less and yet still enjoy a hassle free, turnkey getaway like Loni and I did. Price ranges for fractional ownership of a cabin range from $124-250K, and for a town-home from $60-137K. And unlike timeshares, you actually own a fraction of the property. Also, they offer lots if you prefer the flexibility to build your own custom home.
There is so much more to come from our long weekend adventure, but for now I'll leave you with this video interview with Steve Giovenco and Loni. It was shot at the same location that CNN used. However, you'll notice how the home-video "quality" of our work shines through. Let's just call that character.
If you want more information, Steve's contact information is below.
Tahoe Mountain Resorts
Old Greenwood
Steve Giovenco, Realtor
Truckee, CA