Our journey into the world of wineries, winemaking and all things wine continues with another episode of 'WineTales' recorded live from Napa Valley. Come along with us as we discover the stories, the people and places of wine country, from a relaxed, insider perspective.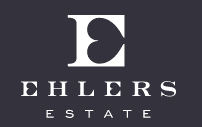 Ehlers Estate is a boutique winery with a bonus purpose: it is run as a non-profit with proceeds going to the Leducq Foundation which funds international cardiovascular research.
Recently the winery has been on a roll. The tasting room was re-modeled and still exudes down-to-earth charm while offering excellent wines for those fortunate enough to discover them. In 2008, they hosted their first harvest party for its wine club members, itself a young club launched about 2 years ago. You can read about the party and see some photos of the Ehlers Estate grounds here, 'Ehlers Estate Winery Harvest Party: Celebrating a Great 2008 in Wine Country'.
Perhaps the biggest news: the former assistant winemaker for the infamous Screaming Eagle (the cult winery), Massimo Di Costanzo, joined last year as winemaker. Talking to Massimo reveals a fresh approach and invigorating take on making great wines, inspired in part by his adventures across the world including places such as South Africa and Tuscany.
At 28-years old, Massimo represents the next generation of Napa winemaker ready to step on the world stage.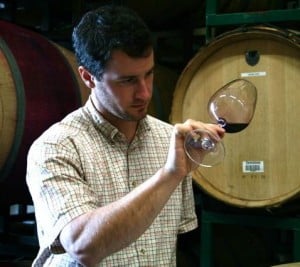 And we think Ehlers is the perfect place to do it. With around 40 acres, it's not too large, not too small. I'd even venture to say Ehlers is on the verge of discovery. Not that people don't already know their wines. You can read all about them in Wine Spectator and in other wine publications where wines, such as the 1886 Cabernet, typically score very well.
If you're into learning about aroma, you'll enjoy their interactive scent display in the tasting room that will help you identify the variety and nuances of aromas in wine.
Next time you're in Napa, definitely try to drop by Ehlers — but be quick, as wine membership is very limited, as is their current wine production.
Meantime we hope you enjoy this revealing and personable interview with Massimo Di Constanzo, and wine club manager Maria Rohe.
Wine Tales #2: Ehlers Estate in St Helena, Napa Valley
Wine adventures and learning in South Africa and Tuscany
How to lose 20lbs making wine!
Inside Screaming Eagle

Massimo's philosophy on blends and varietals

"The St Helena rock-star": unusual 'winemaker questions' and attracting female fans
Updates on the exclusive wine club and upcoming Ehlers events
Listen: