LB owner Frank Fleetham had a wonderful adventure with Pancho and wanted to get the word out. What better way then through this 'virtual' community space thanks to Clint and Loni! Pancho embodies "all good things Loreto"!
Choosing the right "adventure" at Loreto Bay has been made a lot easier. Local panga owner Pancho Alvarez offers a new service to provide LB residents and visitors with an insightful adventure on the wonderful waters of the Sea of Cortez. Pancho has modified his panga to carry kayaks and has outfitted his boat with snorkeling gear. So don't paddle over to Carmen or Danzante–throw your boat on Pancho's boat to go explore the islands!
Six of us recently meet Pancho early one fall morning with expectations of a great day on the water. We had purchased "fisherman's" box lunches from the Inn (see the concierge desk to order). We had three double kayaks ready to load as Pancho pulled up to shore at the little cove just south of the Inn and golf course. We helped Pancho quickly load and secure the kayaks and we were soon headed out to sea in his large panga which easily holds six passengers. Poncho provides an ice chest with ice to hold our lunches and beverages (bring lots of water in the warmer weather).
As we headed south Pancho became a talking encyclopedia of information about the marine life and the land areas in the Loreto Bay – Puerto Escondido area. In fact, Pancho is from the little seaside village of Juncalito which is the home of the famed "chocolate clams". He pointed to his village as we passed on our way to Isla Danzante.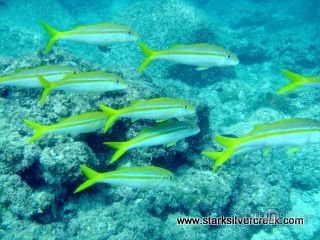 Pancho chose a quiet little cove on Danzante to beach his panga and we anxiously unloaded our kayaks as he gave us suggestions on the schedule for the morning. He also provided an outline of what we might see and experience. Danzante is a desert island with hills coming right down to the water. We boarded our kayaks and were soon paddling in and out of cove after cove. Many of the points of land were rock cliffs where sea birds were perched. Soon we were seeing "flying rays" and other small fish jumping out of the water. There were several species of birds. One heron seemed to lead us around the island advancing to another rock further up the coast just as we would paddle near.
In the meantime Pancho was in his panga was always in sight. But, he put his time to good use and was actively fishing and watching us at the same time.
After a couple hours we pulled to shore and Pancho brought us our lunches and drinks. The Inn's box lunches are very generous and we shared our food with Pancho. He also showed us a two foot shark that he had caught that morning. After lunch Pancho suggested a spot for us to stop for snorkeling. We retraced our paddling route for an hour and soon arrived at the cove he had suggested. Along the way one of the jumping fish managed to startle on of the ladies by jumping into her front kayak seat.
We pulled the kayaks up on the shore and Pancho landed his panga and broke out the snorkeling gear. He easily had enough sizes to easily meet the needs of our three couples. We quickly adjusted our gear and were off exploring the rocky coastline. We were amazed by the number and variety of sea life that we witnessed. I easily saw three different species of star fish. Two of us saw a very narrow long fish with a snout and green in color. We checked the fish guide sheet Poncho had given us and learned it was a "Mexican Hog Fish".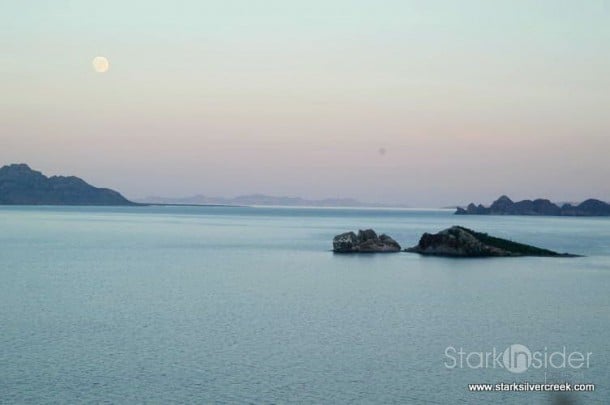 After an hour of snorkeling we waved to Pancho and he returned to shore. We loaded the kayaks and headed north towards Loreto Bay. Along the way Pancho shared his thoughts about living in the Loreto area and the changes that were taking place. His very good English served as a resource to my partner who is actively working on improving her Spanish. They had frequent discussions on the proper words and correct pronunciation.
Once back at the little cove we unloaded the kayaks and thanked Pancho for the wonderful day. We had learned a great deal about the marine life, the sea area near LB and the life of the Mexican people who have lived in the Loreto area generation after generation. Thanks to Pancho we had a great adventure that provided us with a greater appreciation and knowledge about the Sea that is so essential to Loreto Bay.
Whether it is a kayak adventure, fishing, snorkeling or just a panga ride, we all would strongly recommend Pancho. As he pulled away we all felt we had made a very good friend. Deborah helped us find Pancho
Frank Fleetham, Loreto Bay Owner