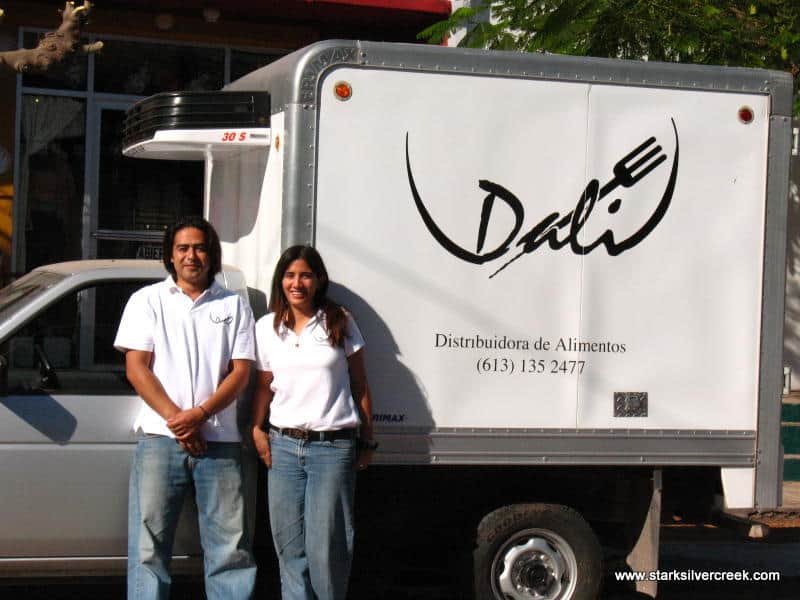 Beatriz in front of a Dali Gourmet delivery truck. Beatriz owns Dali Gourmet with her husband in Loreto.
Despite hurricane Norbert, Beatriz of Dali Gourmet demonstrated her true Loreto spirit and was generous enough to spend time talking with us.
Listen in as Beatriz talks about moving from Cabo to Loreto, starting a small business, her other interests and some of the changes she has seen since starting the business in 2005.
Link to the podcast and contact information for Dali Gourmet on the next page…
During the discussion you get a real sense of what continues to attract people to the Loreto, Baja region.
Dali Gourmet is definitely a place you'll want to get to know when visiting or living in Loreto.

Podcast #2 – Dali Gourmet, high quality meats, breads, foods in Loreto
Dali Gourmet
Loreto, Baja California Sur, Mexico
Owner: Beatriz Juarez Herrera
Email: dali_loreto (at) prodigy.net.mx
Phone: +52 613-135-2477