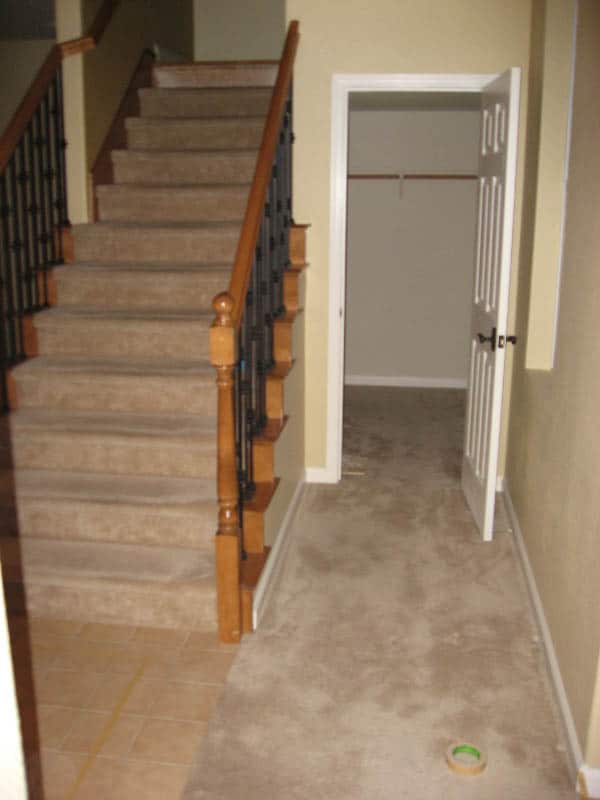 Have you ever started a home improvement project, only to see it expand… and expand? It's especially easy when you tear down walls and rip up floors; your imagination can really take over and imagine what can be.
Loni and I are experiencing this as earlier this month we began a "flooring" project. Pretty straight forward, although major enough in its own right – we were ripping out the entire 1st floor and putting in travertine tile. But somehow, as we've done before (see our home theater project from earlier this year where Loni snuck in some new lighting), the project is growing day-by-day. First, it was new baseboard. Then upgraded door trim all round. Then we figured, why not also tile the upstairs bathrooms and laundry room… why stop when you're on a roll?
So it came as no surprise that we moved up the timeline on our wine cellar project. Planned for next year, we decided it was now only an "incremental" cost. Hey I can get used to these flooring projects!
The wine cellar is actually more of a wine closet. We've decided to convert our walk-in closet to a 650 cubic feet wine cellar. It should be able to hold about 500-550 bottles. We use our cooler in the kitchen for "everyday" wines.
For cooling, I'm going with WhisperKOOL which will install above the doorway and vent out to the hallway. One special feature of this model is a probe which you insert into a bottle filled with water so the unit maintains optimal temperature for the cellar based on the liquid, not air temperature.
All the dry wall was removed, and we had the contractors install a vapor barrier, and upgraded the insulation to R-30 and put moisture tolerant green drywall back on. Still to come: room lighting, rack lighting, paint and shelving.
DIY: Converting a close underneath a staircase into a wine cellar storage space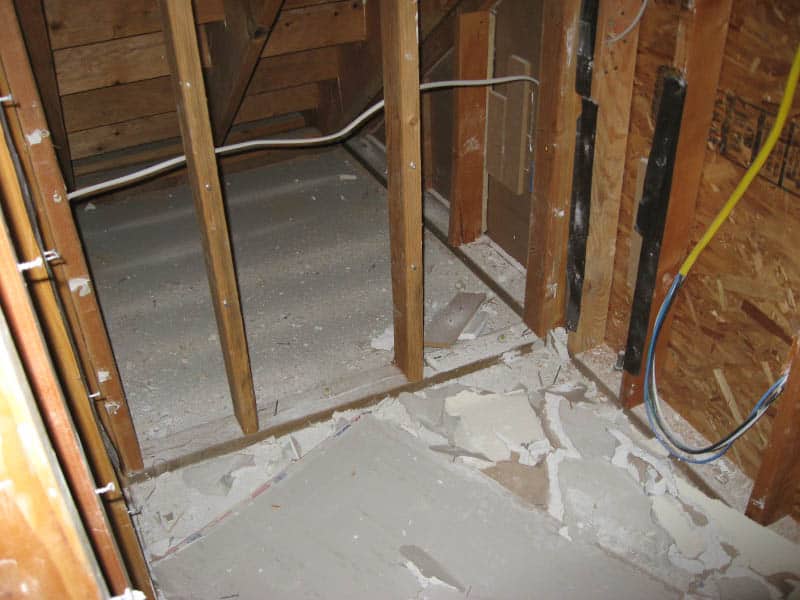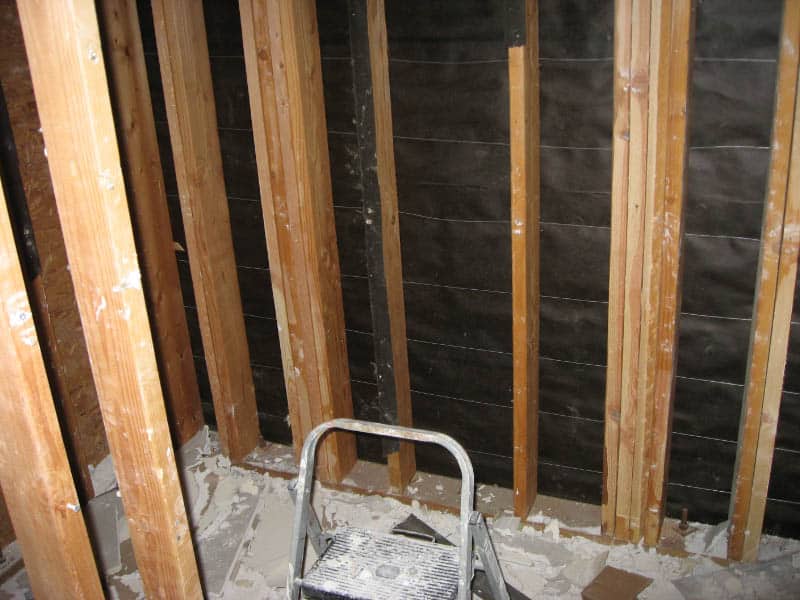 You can see some before and during photos, and also a photo with the new tile flooring (although grout still needs cleaning).
Stay tuned for more photos including the full "after" shots. Also Loni and I have been reading up on the 2004 harvest and it seems early indications are an excellent vintage from Napa for Cabernets, perhaps the best since 1999. We'll have more on that in a future post!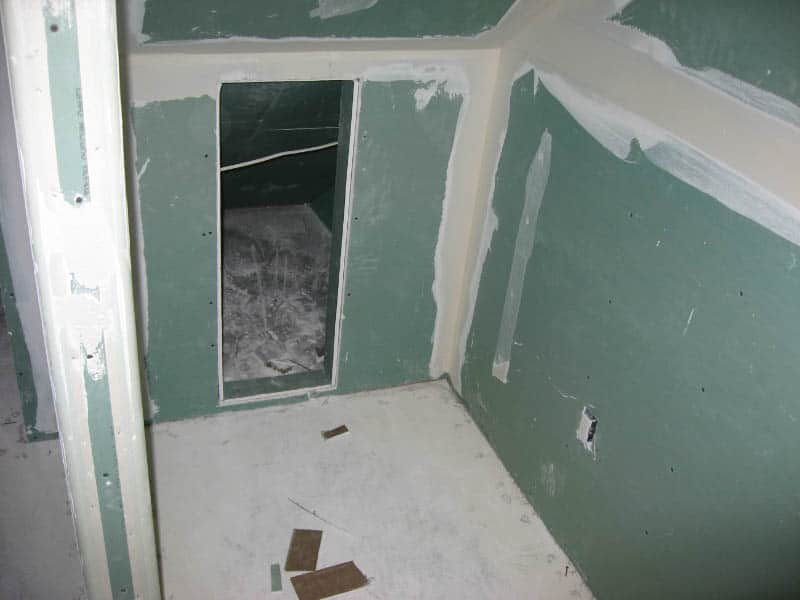 ;