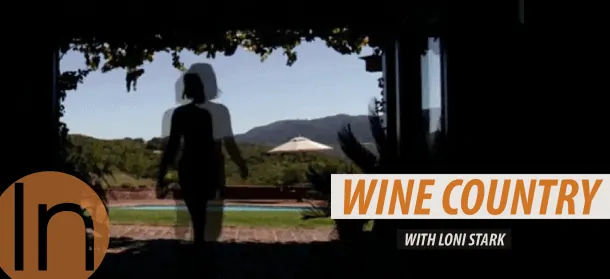 Welcome to the Stark Insider best wine videos round-up. Here you can find some of the most interesting people in the wine business, informational interviews with winemakers and winery owners, and what we like to call…
… wanderlust.
That is, the impulse to travel the West Coast, and wine country across California in search of… well, in search of anything new!
Host Loni Stark invites you to join the adventure here on Stark Insider. From our early days in Napa, shooting videos in 2009, through to today, it seems there's always something unexpected in store.
Napa. Livermore. Walla Wall. Sonoma and the Sonoma Coast. Carmel. Central Coast. Oh, the places we will go.
These Stark Insider wine videos have takes us all over the West Coast.
"A Wine Dream" – Mer Soleil, Santa Lucia Highlands
Wanderlust: "A Wine Dream" in Santa Lucia Highlands from Stark Insider on Vimeo.
"Smashing Records… and Guitars!" – Premiere Napa Valley
"Bottega Gran Fondo" with Chef Michael Chiarello
"Glamping" – Treebones, Big Sur, California
"The Art of Hall Wines" – Hall Winery, Napa
"Russian River Valley Pinot Classic & Paulee" with Jean-Charles Boisset
"Wine Cave Drilling Machines" – B Cellars, Napa Valley
"A Perfect Day in Napa Valley"
"A Sensory Odyssey" – Napa Gras at Raymond Vineyards
"Best Of Sonoma Wine Country Weekend" with Loni Stark
"Pinots and Microchips" – Clos de la Tech and T.J. Rodgers
Interested in the latest videos from wine country? Be sure to check out Stark Insider wine videos on our YouTube channel.