My last visit to Memphis was about 15 years ago and quite frankly, I was in no hurry to return… but fast forward to 2023 and WOW, Memphis has it all going on! Rather than just crying (or singing) the blues, the post-covid Memphis make-over is a shining testimony to the creativity, hard work and love that Memphian's have for their city. So I wasn't overly shocked, like many others, when Conde Nast chose Memphis as one of only two U.S. destinations for their prestigious "23 Best Places to Go in 2023" global list.
Memphis has spruced up the best of their oldies-such as Main Street's vintage trolleys, the nostalgic paddle wheel boats putt-putting the Mississippi River, and, of course, the Peabody ducks (more about these quackers later.)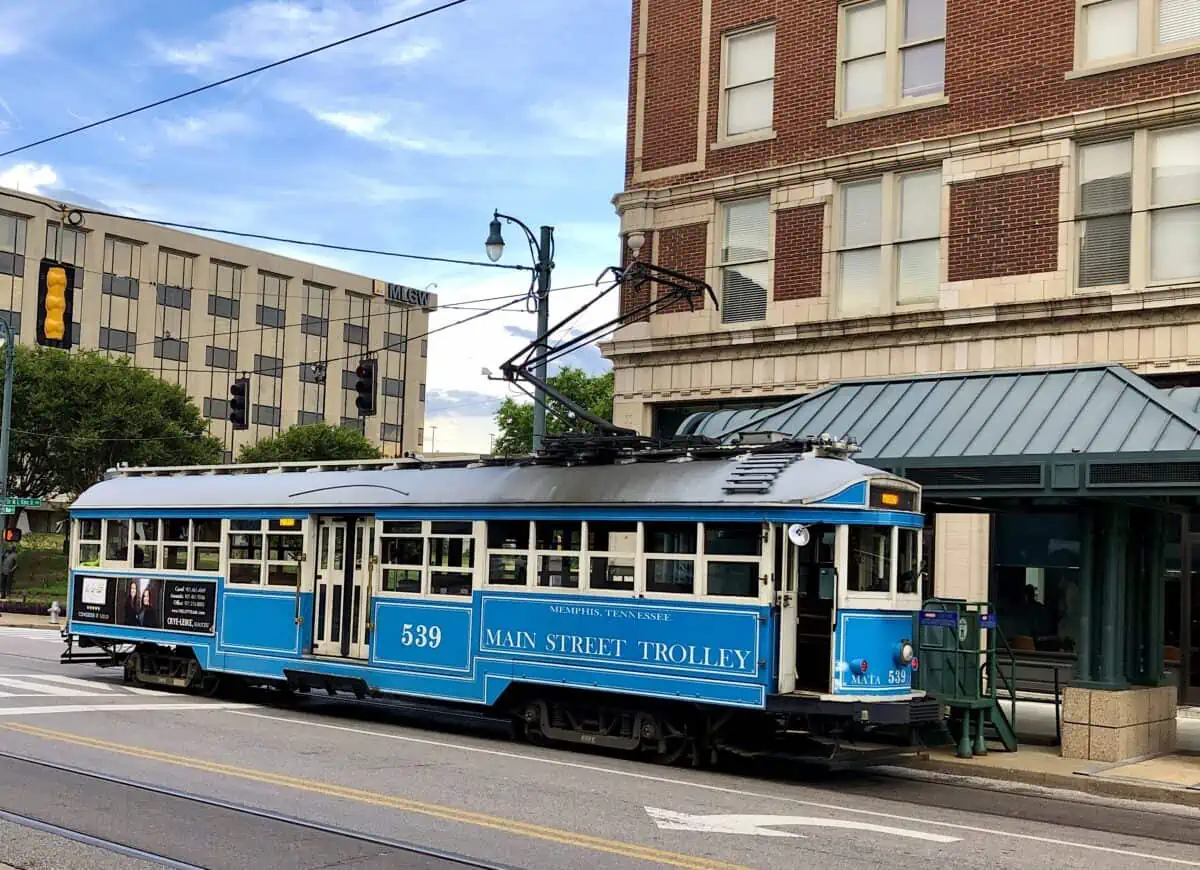 They are also in the midst of extensive downtown revitalization projects, including a flood of too-cool-for-school hotels, a $60 million renovation of Tom Lee Park, and "The Walk on Union Street" to name just a few.
Below is a just a smattering of my favorite Memphis moments during my four-day visit. I easily could have used a whole week there since I'm already planning a return visit.
But wait-to set the mood you're going to need some Elvis songs playing in the background.
CHECK-IN
Loved my stay at the hip ARRIVE Memphis, perfectly located in the South Main Arts District, walking distance to many popular sights. This boutique property features an awesome staff who might just end up being some of your best buds.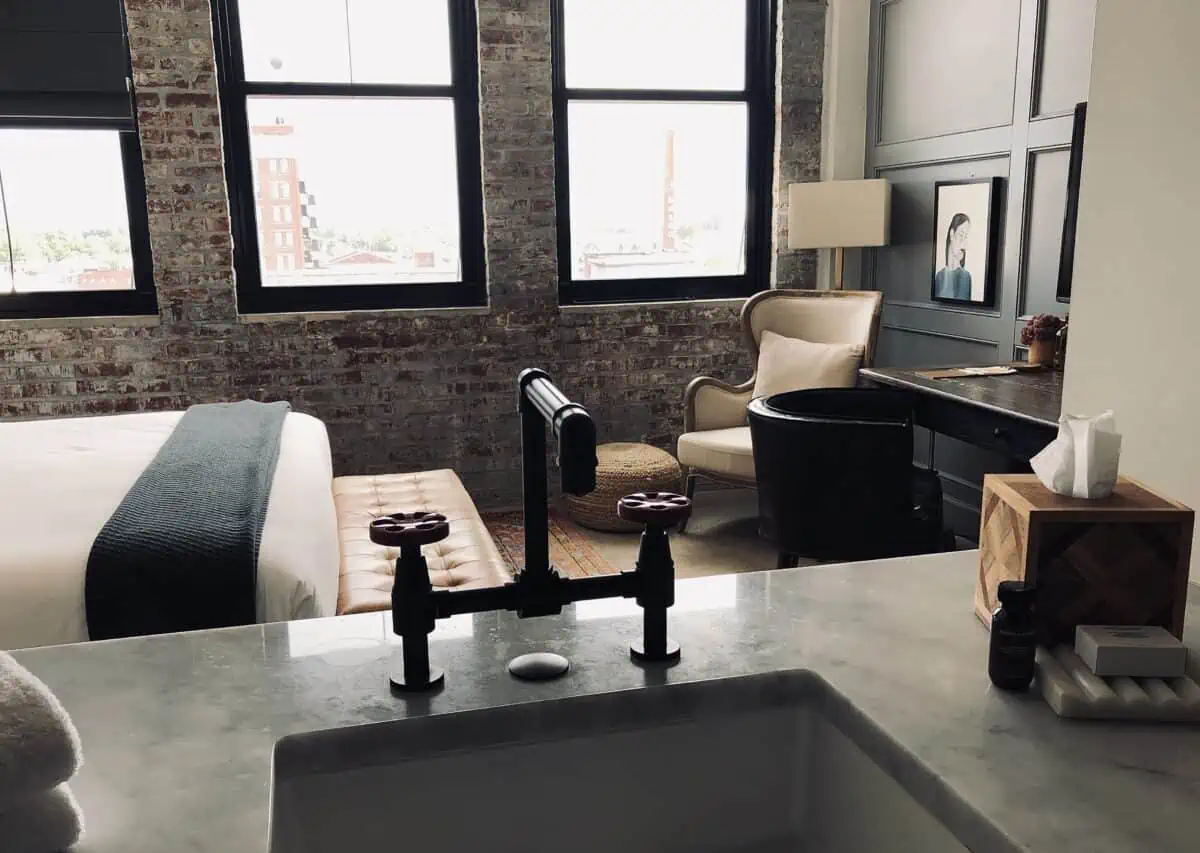 The industrial-chic, concrete and exposed brick rooms are fun, bright, huge, and quirky, yet still manage to be incredibly comfy. Lots of natural light, a styling marble bathroom, vintage wallpaper, Grown Alchemist bath amenities, an Apple TVs and the world's coziest bed will make it hard to leave your room.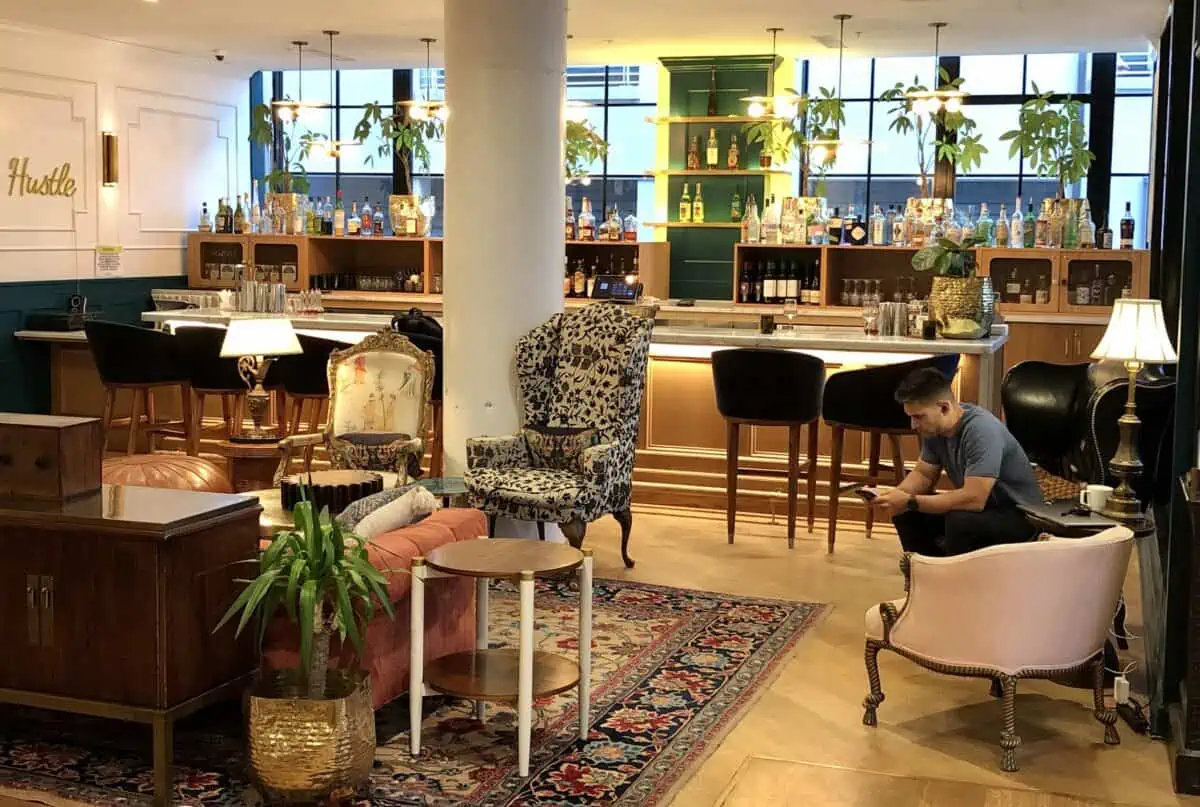 Unlike many cold, functional hotel lobbies, Arrive's is so cozy and welcoming that even the nabes pop in daily for Hustle & Dough's fresh baked pastries paired with a Vice & Virtue coffee, before hanging out at the shuffleboard bar or poker room.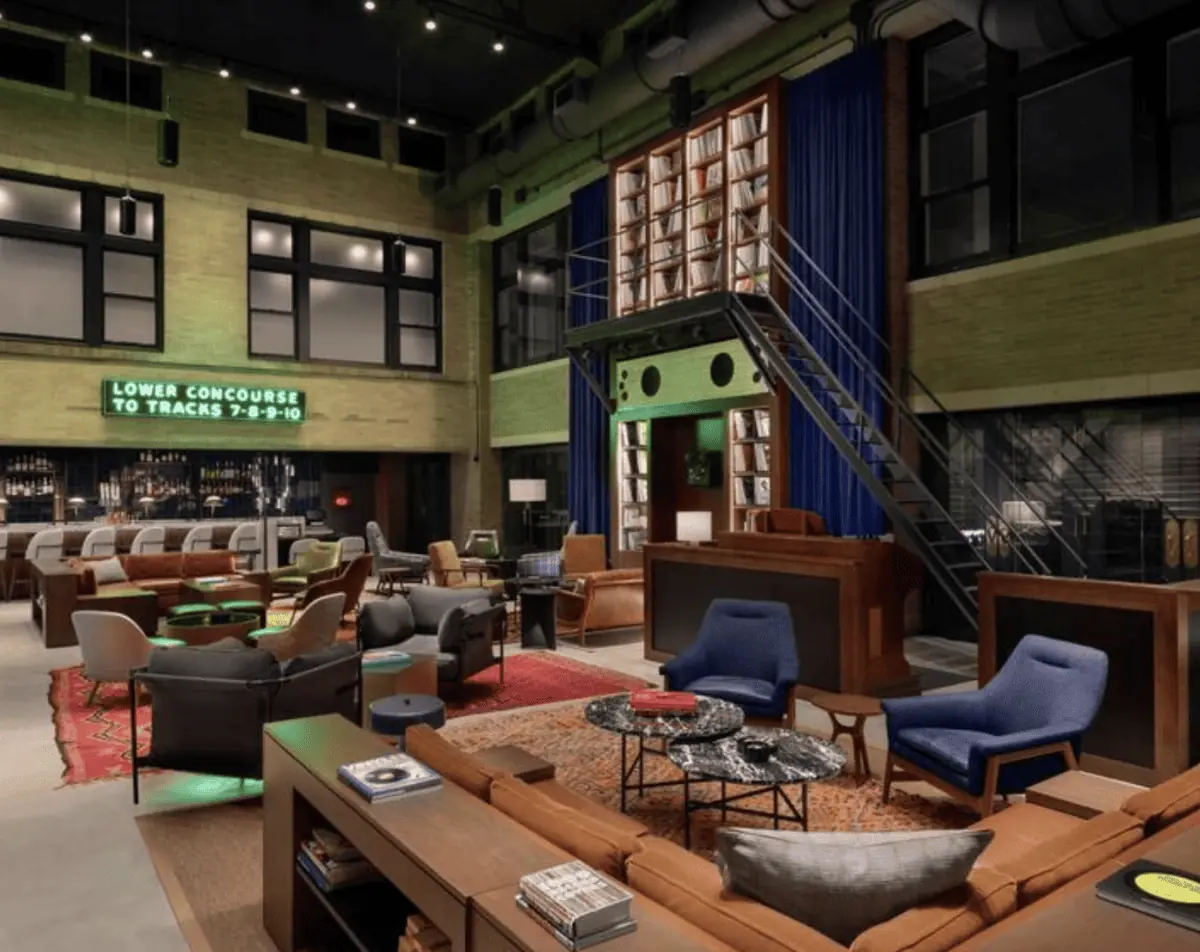 Another trendy hotel  in the area is The Central Station Memphis, Curio Collection by Hilton. The guest rooms are decked out with artwork that narrates the stories of the train stop communities between Chicago, Memphis and New Orleans, as well luxe bedding, a 49-inch HDTV and a personal speaker transmitting the curated playlist from their listening lounge bar, which boasts a 30-foot record wall with Eggleston speakers and a 500-album vinyl record collection. As the custodian of the historic Amtrak Station that has connected Memphis to New Orleans and Chicago since 1914, it's fun to have a drink out back, overlooking the departing trains.
BEST EATS
Breakfast Biscuits Extraordinaire
Tucked away in the corner of Tennessee St and Butler, By The Brewery is an unassuming spot that serves  the best homemade biscuits.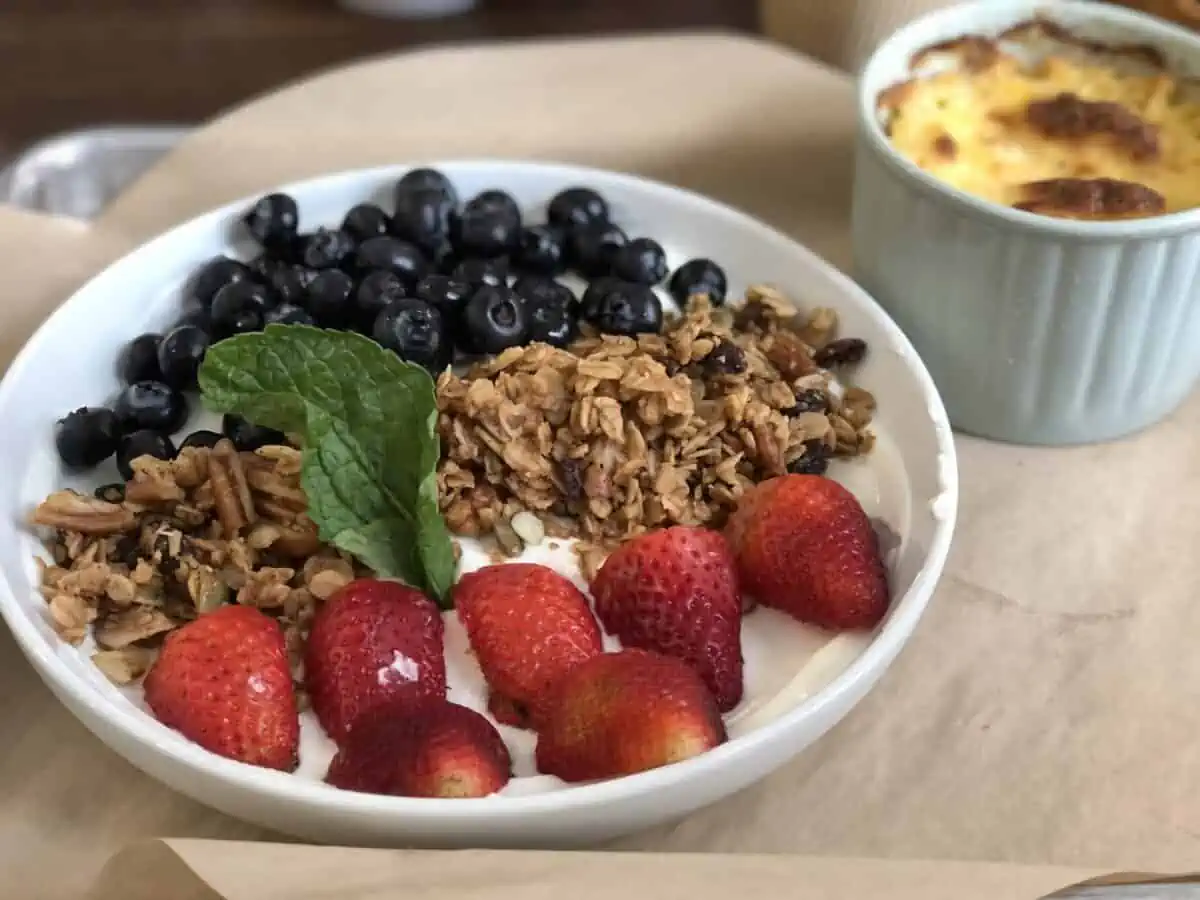 If you're on a healthy kick, try their yogurt bowl- a still-life beauty.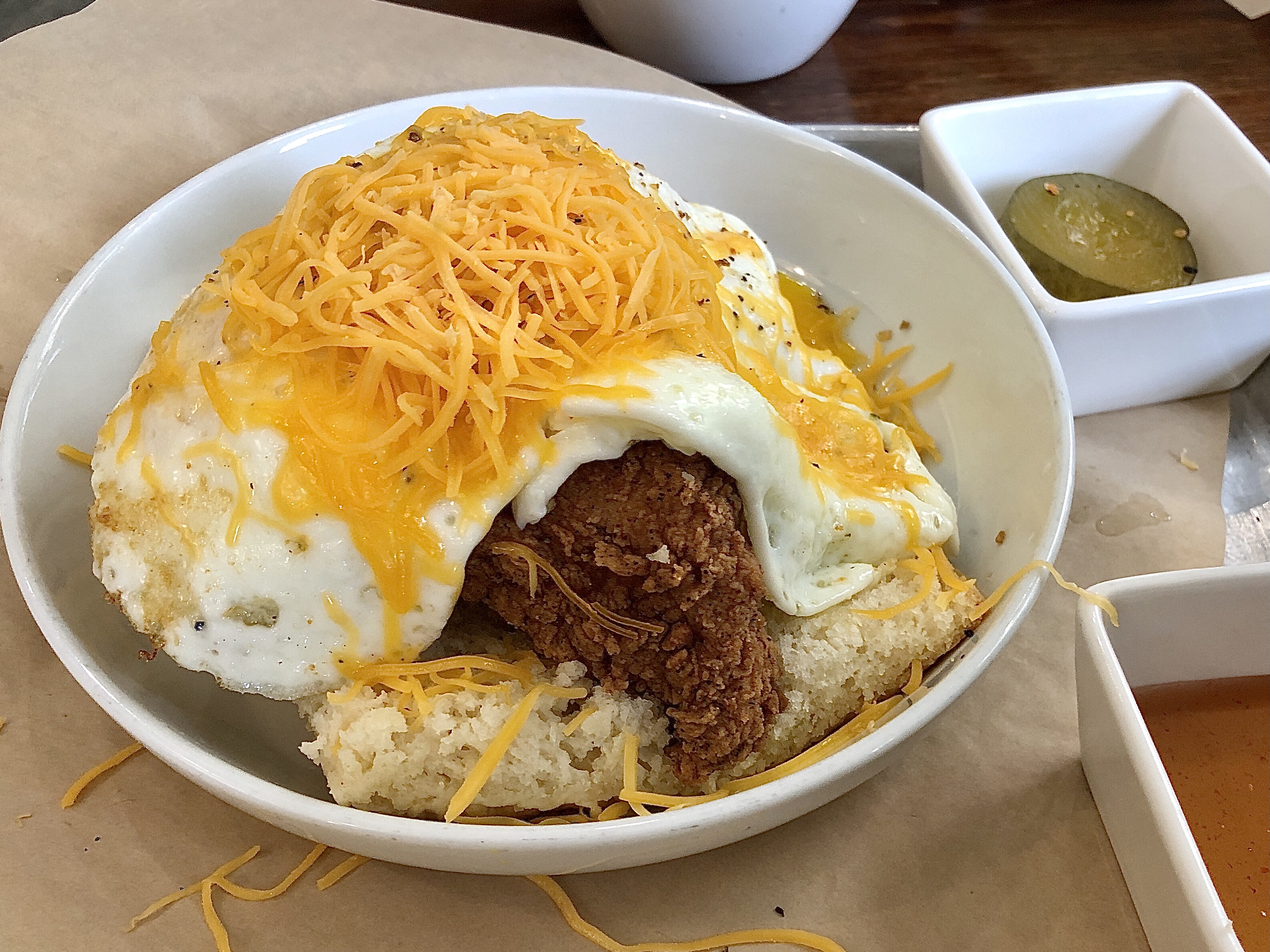 But, then again, you'll kick yourself  for not ordering the Brewery Biscuit-stuffed with crispy chicken, homemade pickles and sriracha honey. Worth every calorie!
Pub Lunch-SOB
South of Beale is a classy  gastropub serving lunch, dinner, brunch & late-night menus in exposed  brick-walled, dimly lit digs.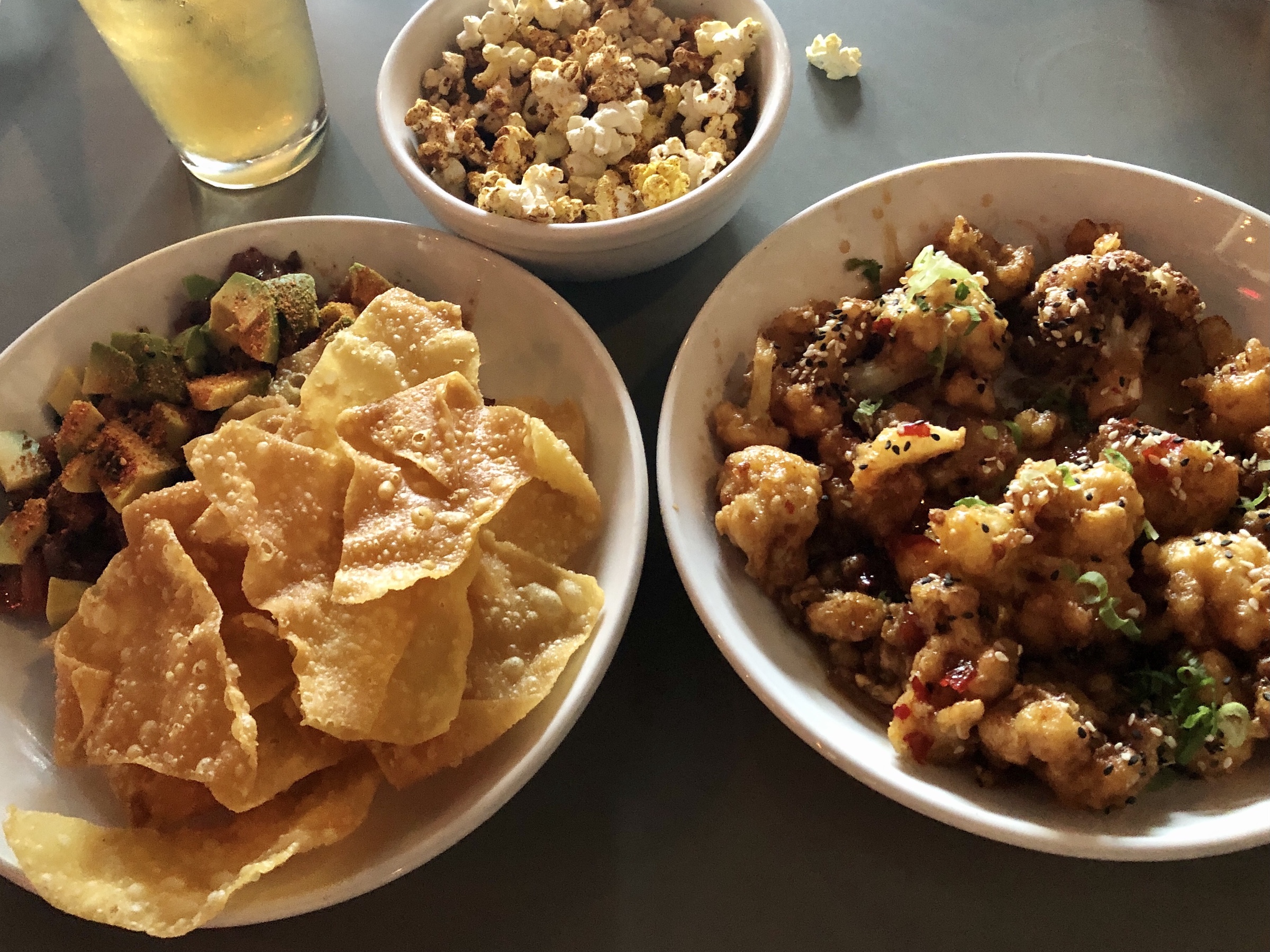 Full warning: The complimentary chili/cinnamon/buttery popcorn is totally addictive o once you get started, there's no turning back. Try and save room for the Blackened Catfish doused with a spicy  andouille sausage, crawfish cream sauce, their signature Duck Fried Rice, and at least a nibble of the Jack 'n Coke bread pudding
Best Italian Dinner Without a Passport
The Italian food is so good at Catherine & Mary's that I felt like I took a wrong turn and ended up in Tuscany. The third restaurant opened by the talented Memphian tag-team of Chefs Andy Ticer & Michael Hudman, C & M is an ode to their Italian grandmothers cooking- there are even paintings of the grannies adorning the walls of this expansive restaurant.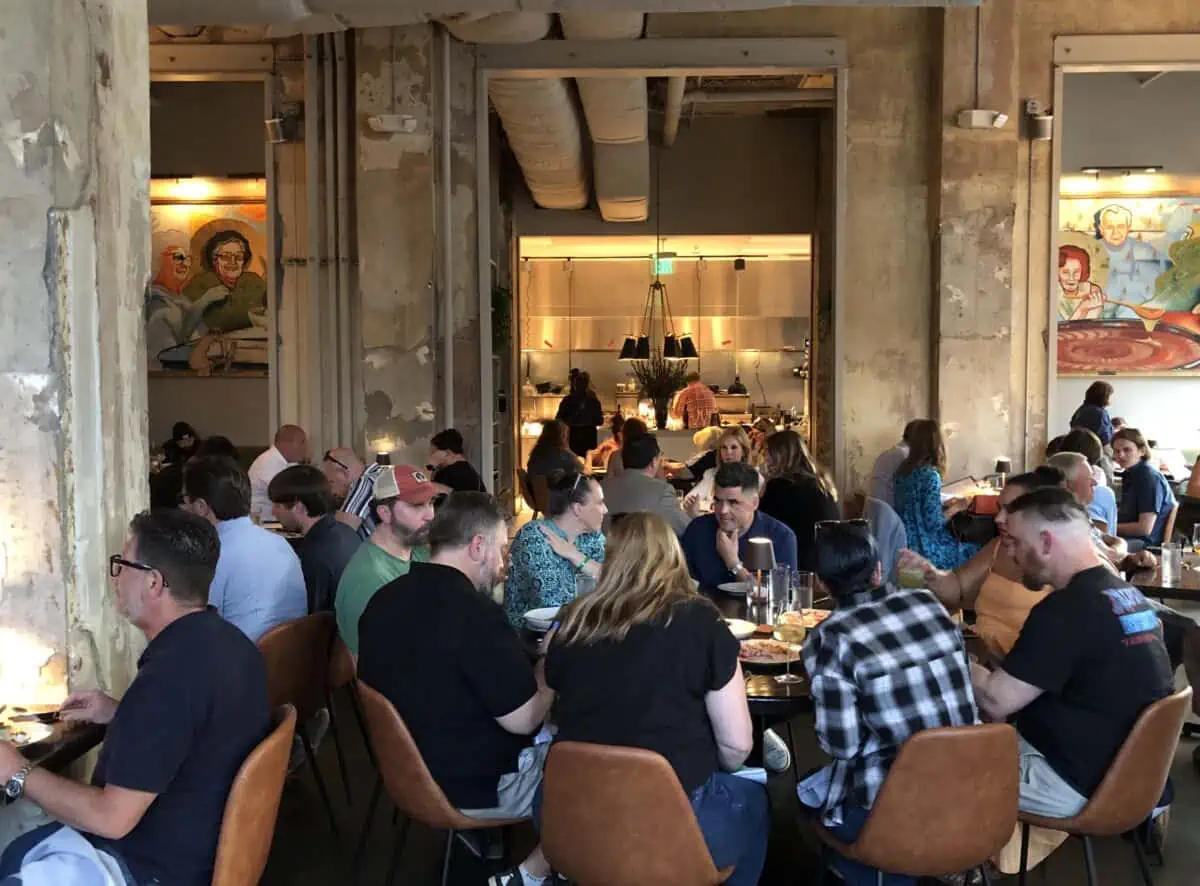 I'd suggest nibbling on the top-notch on the antipasti plate while perusing the tempting menu.
You won't go wrong with any pasta picks but the classic, cacio e pepe radiatore, is knock-out good, as is the moist chicken breast with ramps and honey agrodolce, and hats off to whichever granny created the scrumptious strawberry cake!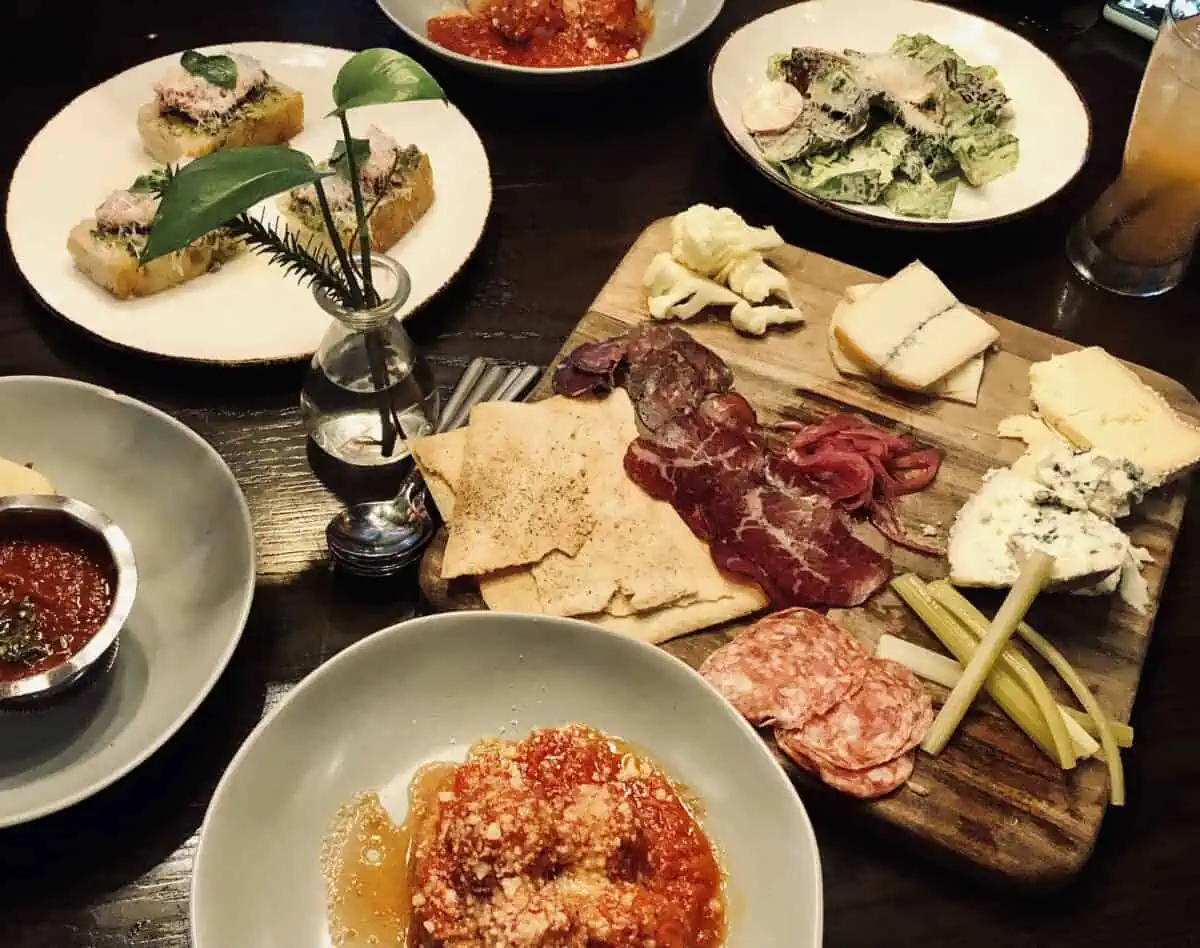 Insider Tip:

Their monthly Wine Dinner Series sounds like a great deal at $85/person for four courses with wine pairings and a fun night with our sommelier and culinary team.
Can't leave town w/o trying some Memphis Q
You're guaranteed to start a heated argument when you ask a bunch of locals where to go for the best Q, but Central BBQ is definitely a contender.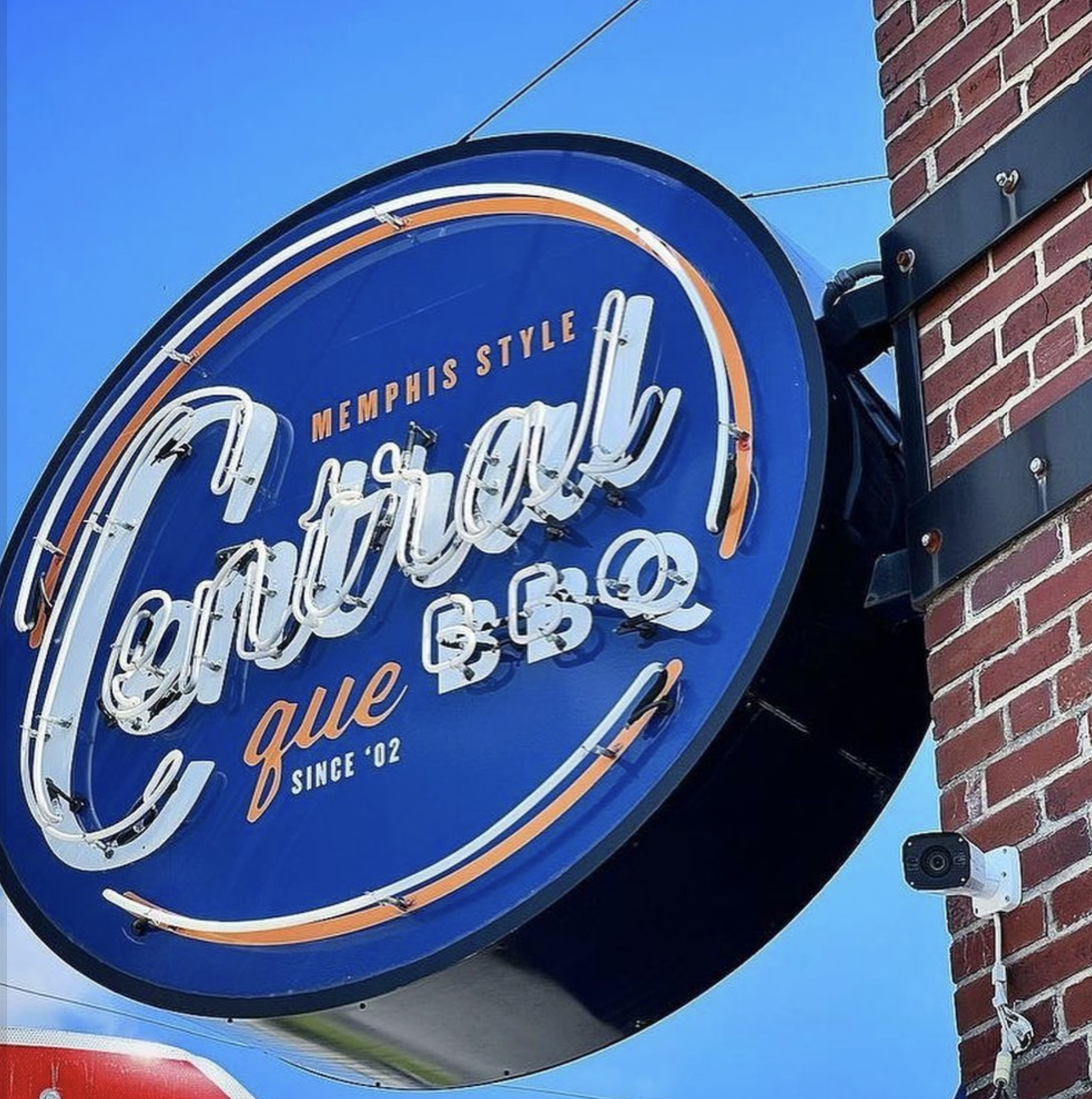 "Smoke is Our Sauce" accounts for their fall-off-the-bone meat along with an complex dry rub and a whole lot of patience. Since it opened in 2002, Central Barbecue has been serving a full range of barbecue options: house smoked ribs, pulled pork, and BBQ nachos. They even throw a slab of bologna on the barbie!
A Memorable Splurge
For a special night out, dinner at the elegant Chez Philippe, the crown jewel of the iconic Peabody Memphis (A.K.A. the "South's Grand Hotel") will definitely fit the bill.  Of course, you will want to kick-start the evening by watching the famed duck walk.
Five trained Mallard ducks leave their ornate lobby fountain hangout and waddle their way down the red carpet
What is a duck walk you might ask? It's only one of the cutest things you'll ever see! Five trained Mallard ducks leave their ornate lobby fountain hangout, where they spent the day happily splashing around, and under the guidance of the Duckmaster, will waddle their way down the red carpet and hop the elevator up to their rooftop Duck Palace for the night.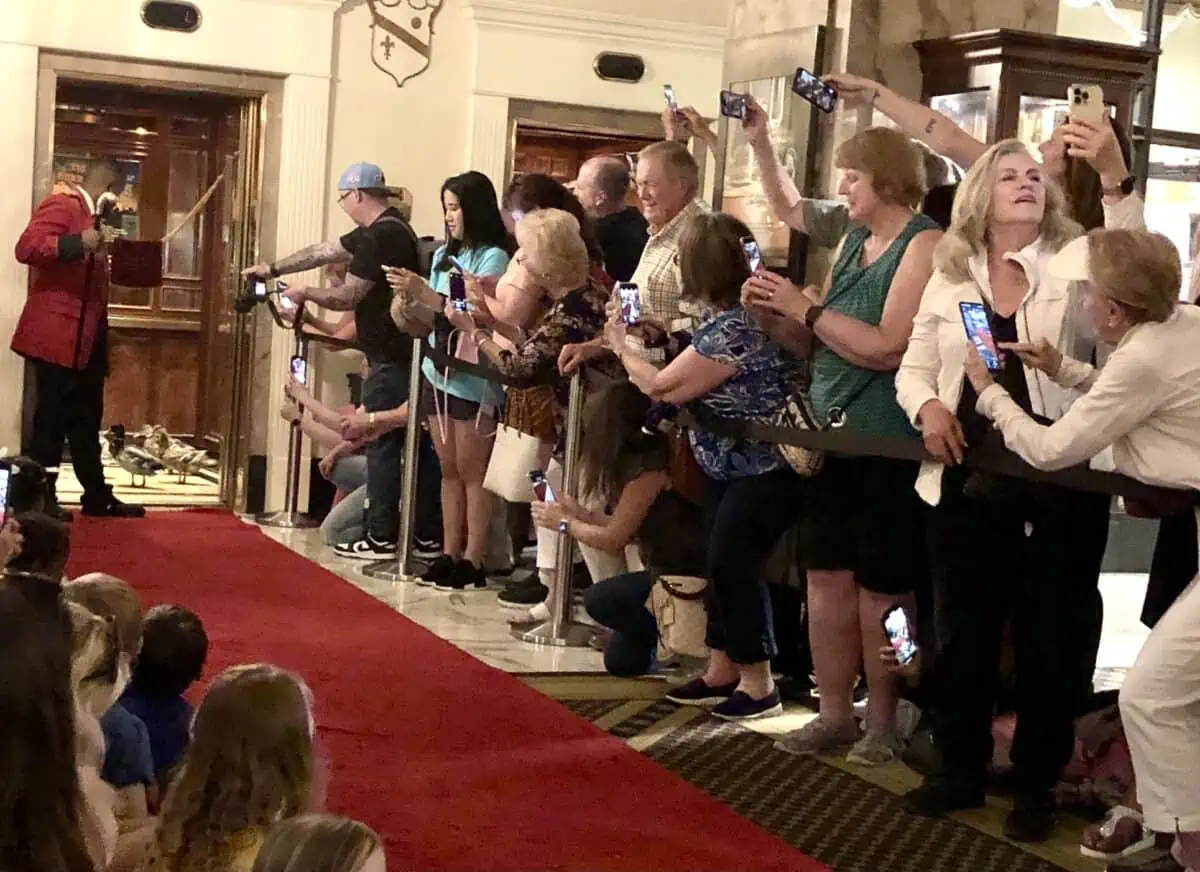 They have marched the red carpet daily at 11am and 5pm for the last 90 years. Go early to nab a good seat because this is a hugely popular.
*Check out the "Peabody Ducks on Animal Planet's Most Outrageous Pet Digs" to see them in action.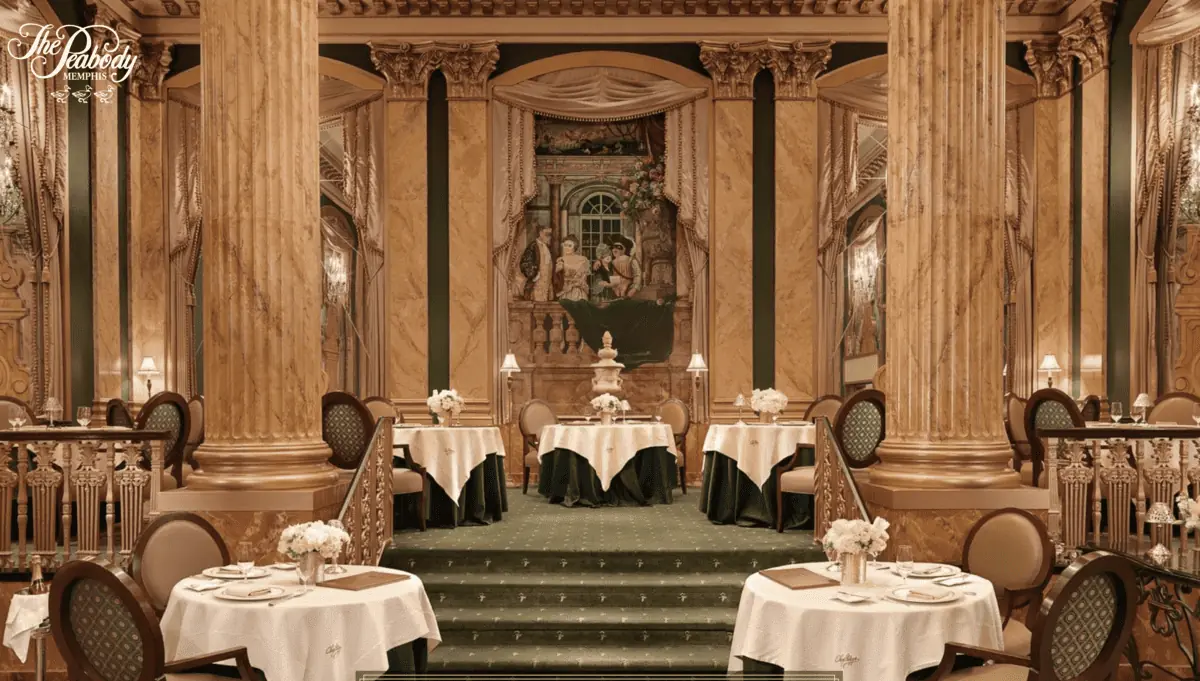 Then head up to Chez Phillipe, which has scored numerous culinary awards for their sophisticated French cuisine accented with playful Southern touches. You've probably worked up an appetite with all that duck marching so opt for one of the Chef's multi-course tasting menus, for a seemingly endless array of crowd-pleasers.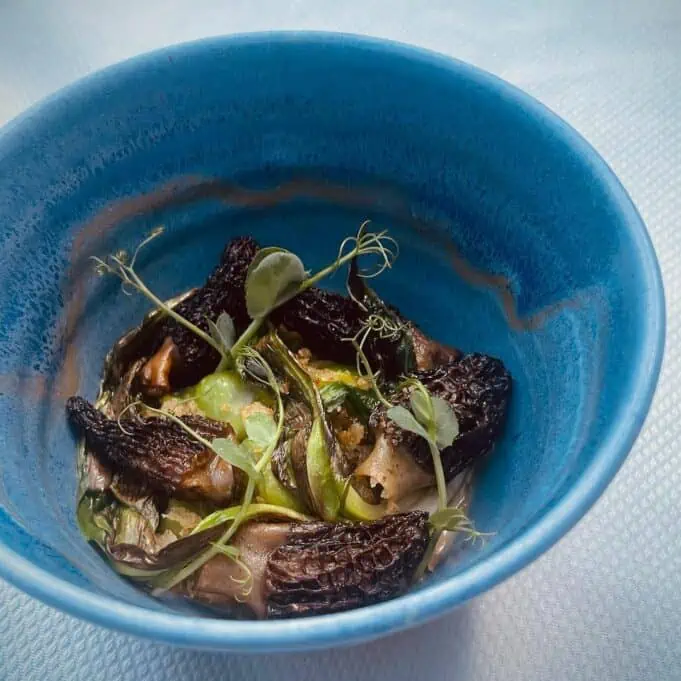 The beef tenderloin was like "buttah" and the morels with fresh ramps was exquisite. Loved the thoughtful take home goodie bag.
Memphis Continued: Must See-The Big Five featuring Graceland and Beale Street (Part 2)