Must See: The Big Five starting with Graceland
In the spirit of full disclosure, until I watched Baz Luhrmann's ELVIS, I've never been a huge Elvis Presley fanatic. I mean, sure, I liked his music, but I certainly wasn't a screaming, tear your hair out type of fan. On my previous visit to Memphis, I didn't even go to Graceland, which after yesterday's visit I now know was a big mistake. Big. Huge. It is soooooo fascinating and surprisingly well-done.
A sprawling 120 acre homage to the (only mildly) arguably greatest singer of all time, Graceland is the second most visited home in America, hosting over 20 million visitors to date! The White House nabs the #1 spot.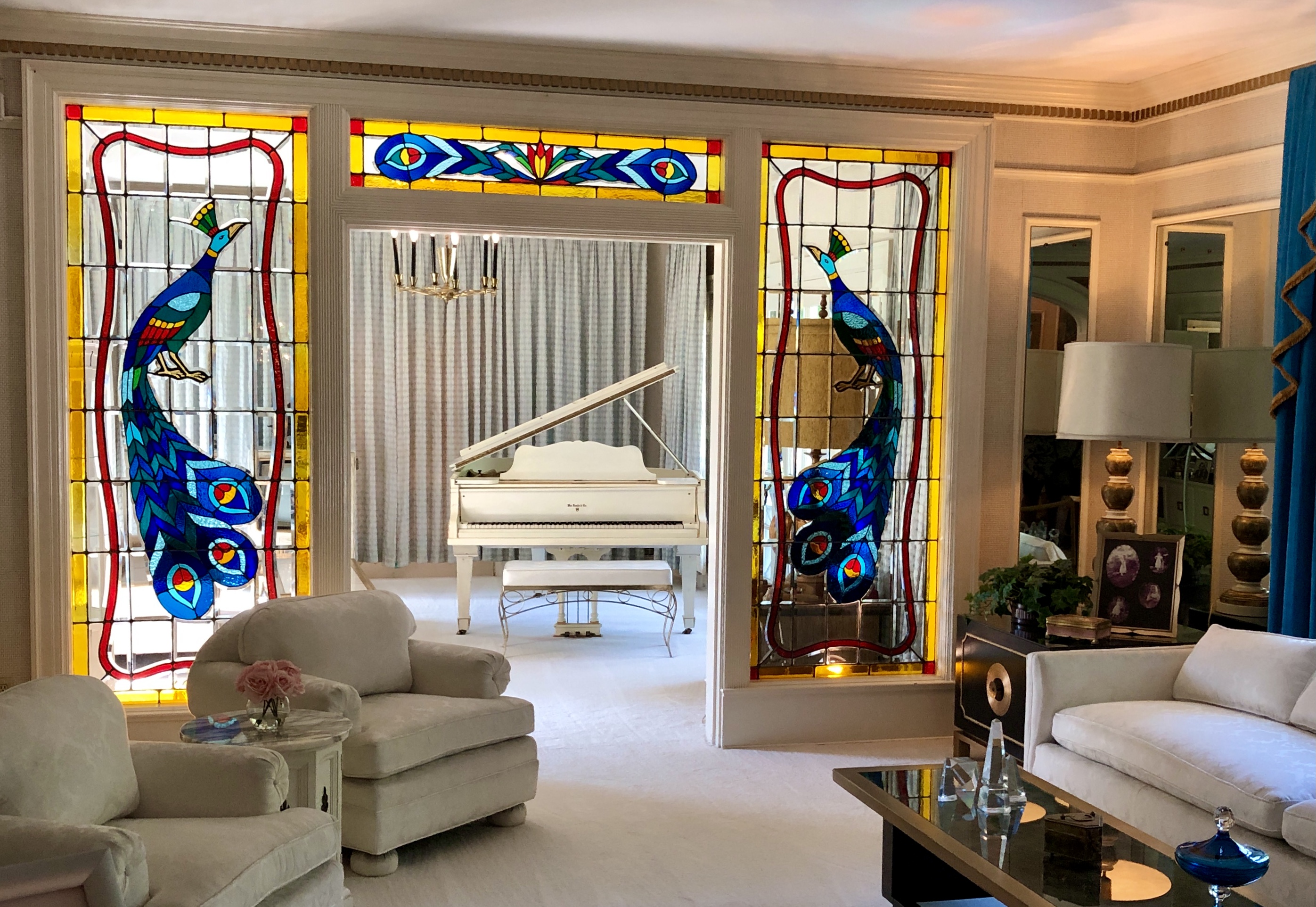 You'll spend an interesting 30 minutes or so, meandering through Elvis's mansion, peering in his parent's bedroom, the kitchen, the tv room, the famous Jungle room, while following the audio tour narrated by John Stamos.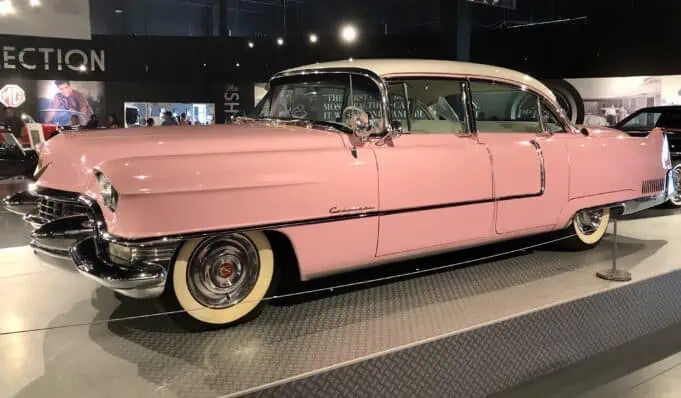 Then there's the new Elvis: Dressed to Rock exhibit, which features over a hundred  of Elvis's flamboyant costumes, including a surfeit of skin-tight jumpsuits, ostentatiously jeweled belts, and colorful capes. Check out the gold record display, his private planes ( which you can board) and the Presley Motors Automobile Museum, filled with a collection of the King's faves, including  his iconic Pink Caddy, which he gave to his  mommy,  a 1975 Dino Ferrari, and his Harley's.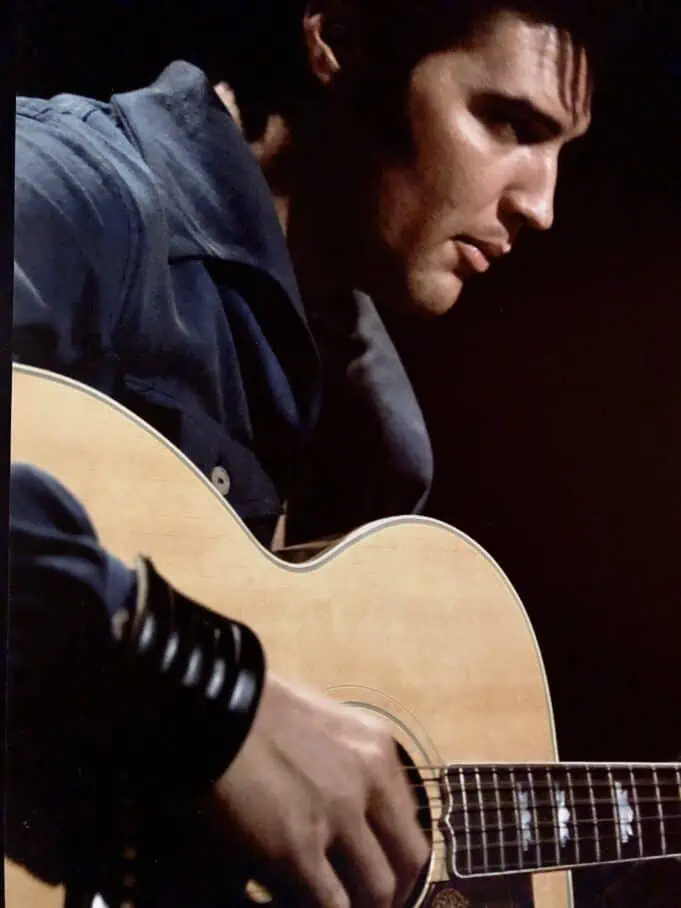 National Civil Rights Museum – "The Greatest Civil Rights Story Ever Told"
The National Civil Rights Museum is dramatically housed in the historic Lorraine Motel where civil rights leader Dr. Martin Luther King was assassinated on April 4, 1968.
This was the day after he delivered his "I've Been to the Mountaintop" speech, in support of the striking sanitation workers. The self-guided tour is incredibly moving, particularly when you see MLK's motel room, #306, where he spent his final hours after being shot.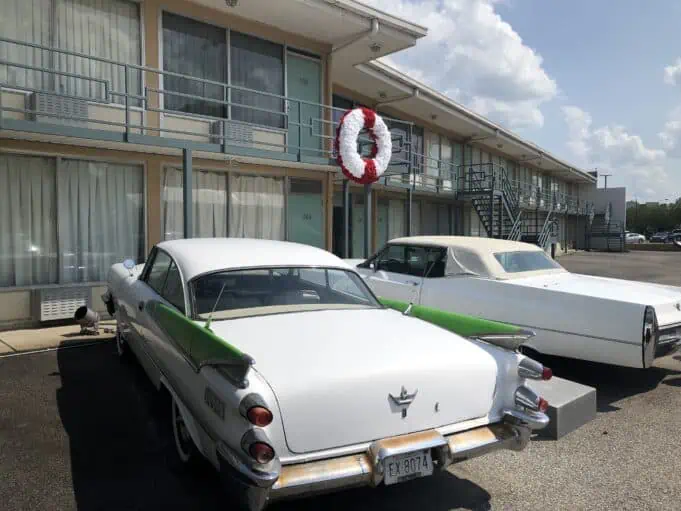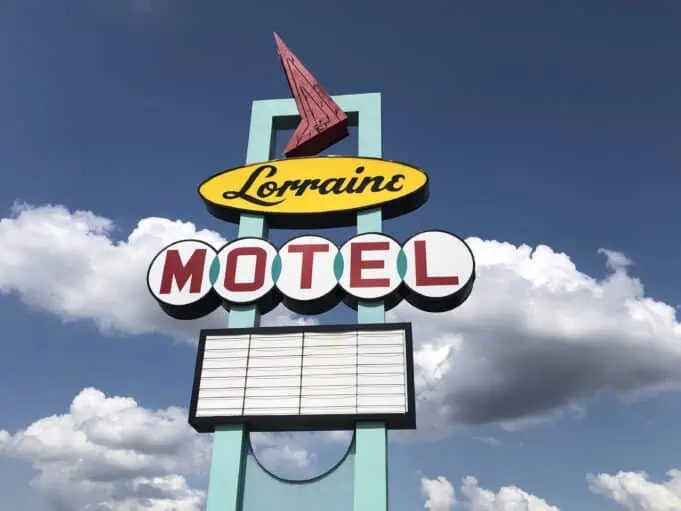 The Lorraine was one of the few motels that welcomed black travelers so many musicians, such as Aretha Franklin, Ray Charles and Otis Redding were frequent visitors.
Insider tip:

Around town you'll see many references to I AM A MAN, which you might be wondering about. This refers to the sign that was worn by many of the striking sanitation workers and the fact that many of those same issues remain unresolved.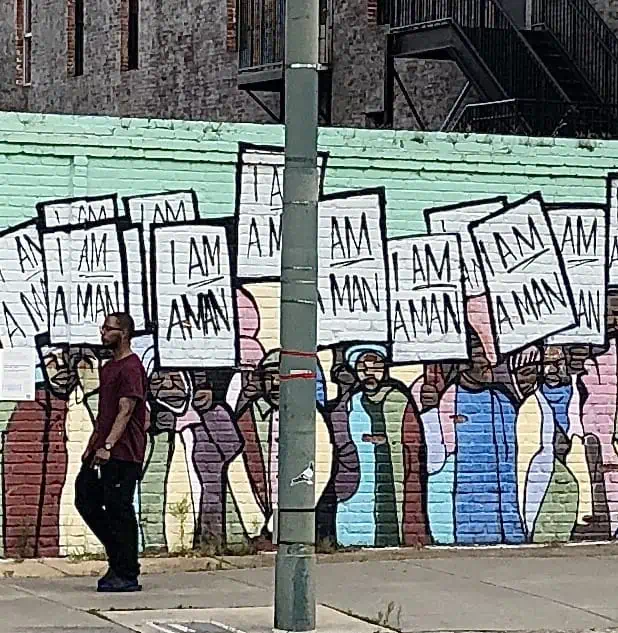 Historic Beale Street
In 1977 Beale Street was officially declared  the "Home of the Blues" by an act of Congress, which is some pretty heady stuff. The two-block, pedestrian-only stretch is lined with blues bars, making it perfect for music surfing.
In 1977 Beale Street was officially declared  the "Home of the Blues" by an act of Congress, which is some pretty heady stuff.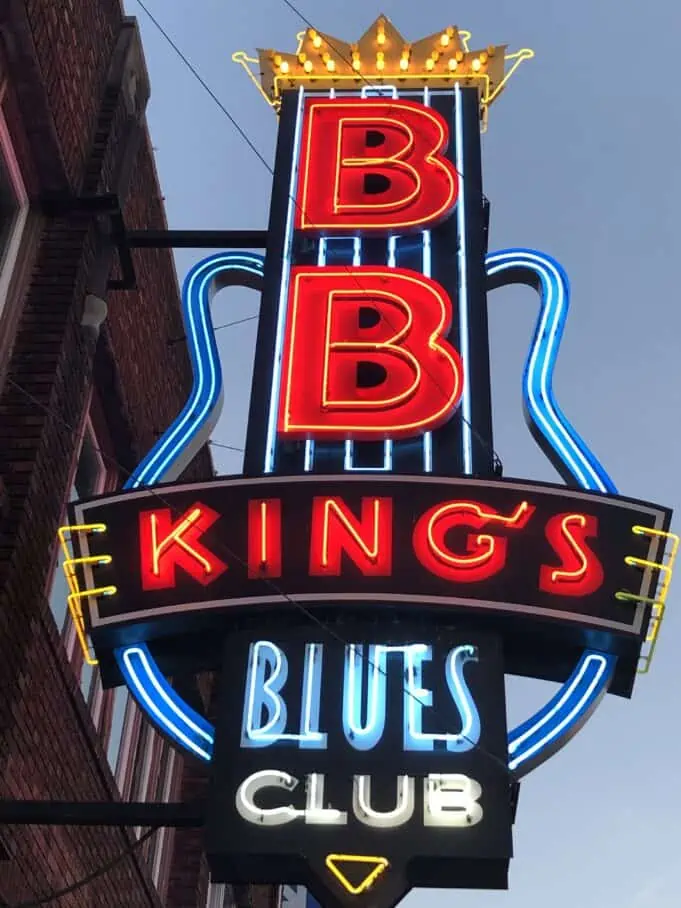 A few good ones to get you started are Blues Hall Juke Joint, Rum Boogie Club and Silky O'Sullivans, home to two alcoholic goats. Yup, I said goats.But the best by far is B.B. King's Blues Club. I went back three times for their house band, The BB King's All-Star Band, because these talented musicians totally rock! It's a steal for only $10 cover.
Insider Tip:

If you're jonesing for your daily Q, try BB's Famous Lip smacking, fall-off-the-bone pork ribs, with a side of fried dill pickles doused with horseradish sauce.
Stax Museum of American Soul Music
Since Memphis is known as the "Home of the Blues, Soul, and Rock & Roll", Stax rightfully claimed the moniker of "Soulsville U.S.A. -where it all happened in the '60s and '70s."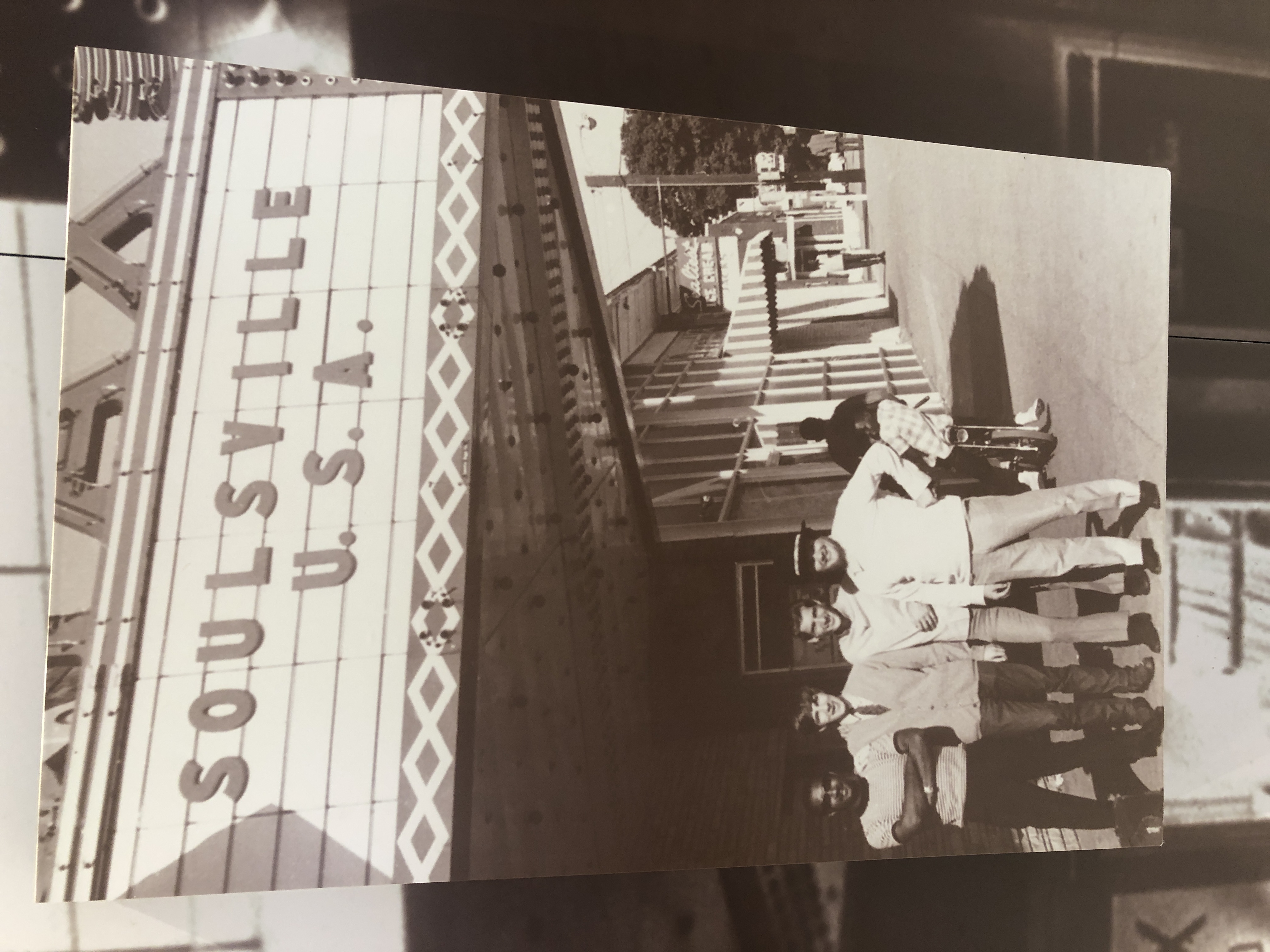 Once a tiny movie theater, Stax morphed into THE recording studio for an incredible line-up of soul singers including Otis Redding, Booker T. & the M.G's and Issac Hayes.
Plan on spending a nostalgic hour or two here perusing the 2,000 pieces of musical and civil rights memorabilia, while the "Theme from Shaft" or"(Sittin' On) The Dock of the Bay" plays in the background. The pièce de resistance has to be Isaac Hayes' gold-plated, peacock blue 1972 Superfly Cadillac El Dorado.
Sun Studio
Small but mighty, Sun Studio, "The Birthplace of Rock'n'roll", was opened in 1952 by a passionate young DJ, Sam Phillips. It was home to many of R& R's most successful singing sensations, such as Howlin' Wolf, B.B. King, Roy Orbison,  Ike Turner, and, drum roll please, it was also where a young Elvis got discovered.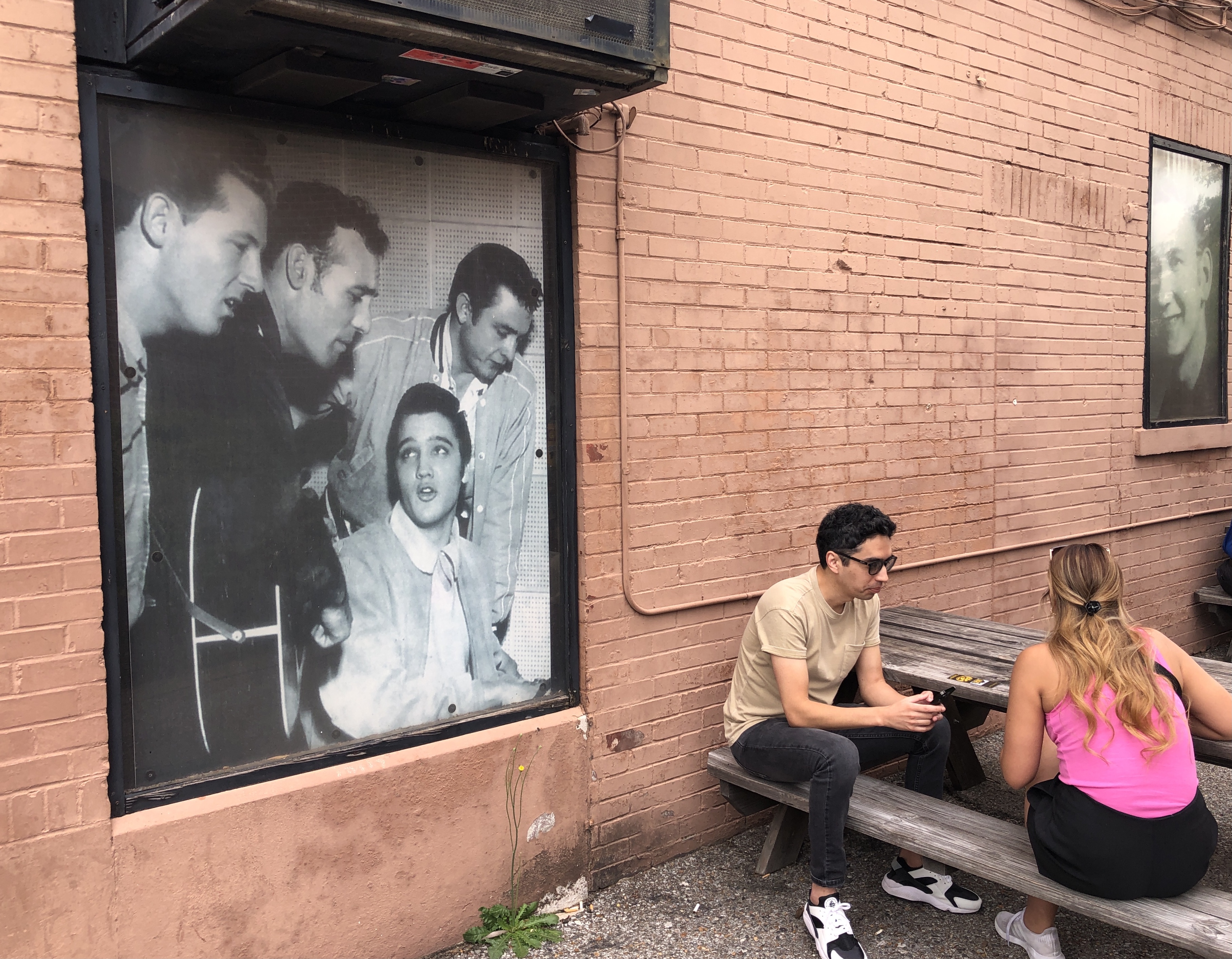 In 1954 one of the world's most famous sessions, the "Million Dollar Quartet" consisting of Elvis Presley, Johnny Cash, Carl Perkins and Jerry Lee Lewis, was secretly recorded here.
Fun detours
Old Dominick Distillery & Tour
Booze it up while learning about Old Dominick's 150-year-old history. An interesting 1-hour tasting tour through this state-of-the-art distillery starts with the tale of founder Domenico Canale, a walk through their state-of-the-art distillery while your informative guide explains the distilling process from grain to glass. The grand finale is a curated tasting of Old Dominick's portfolio of spirits.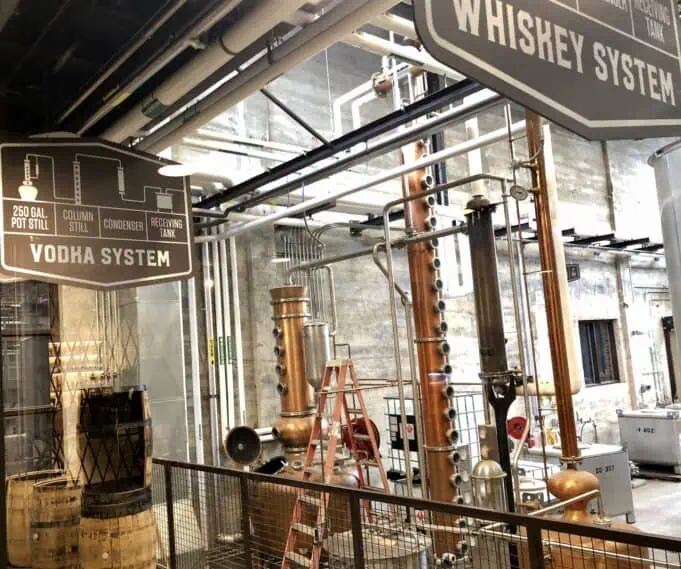 Their innovative Master Distiller, Alex Castle (a woman-hurrah!) is constantly developing new flavored spirits. One of her latest is "All The Cookies Bourbon" where their signature bourbon is finished in oatmeal raisin cookie ale-soaked barrels.
Hang out at the bar after for more in-depth tasting-oops, I mean research.  The menu offers flights of their spirits, carefully crafted cocktails. Elvis would  have loved their Peanut Butter  Banana Old Fashioned.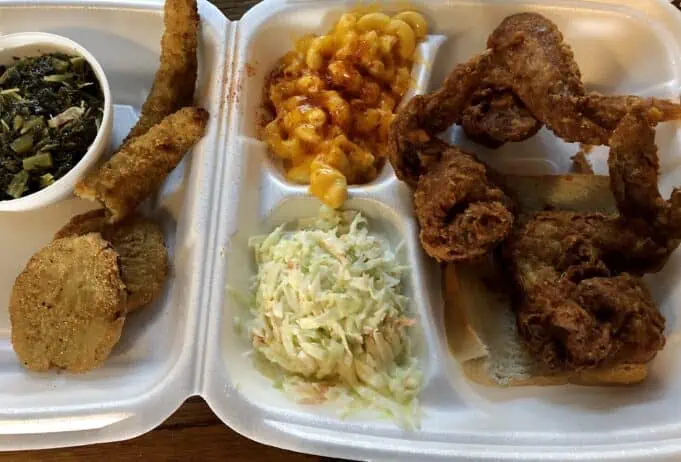 Insider Tip

Across the street is Gus's World Famous Fried Chicken joint. You can't bring their cocktails over but you can bring Gus's chicken back to Old Dominick's bar for a fab pairing.
Cooper Young Garden Walk
The annual CYGW showcases 80+ gardens ranging from elegant green spaces to quirky solutions to your garden problems.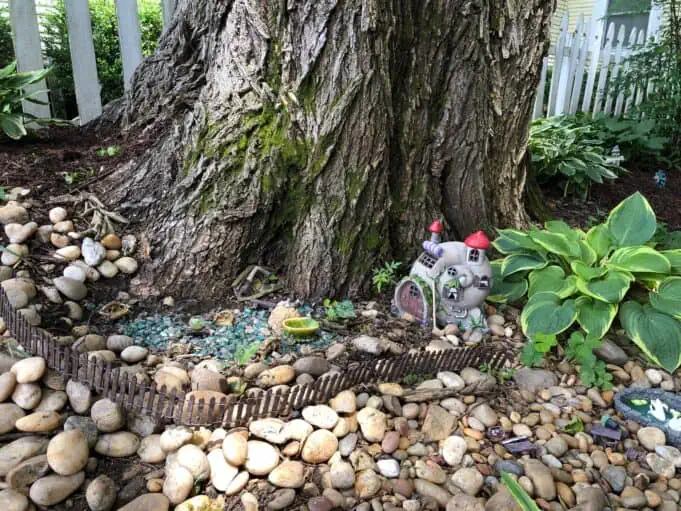 It's a hoot to legally snoop around the backyards of these historic homes (most are over 100-years-old) and schmooze with the proud owners.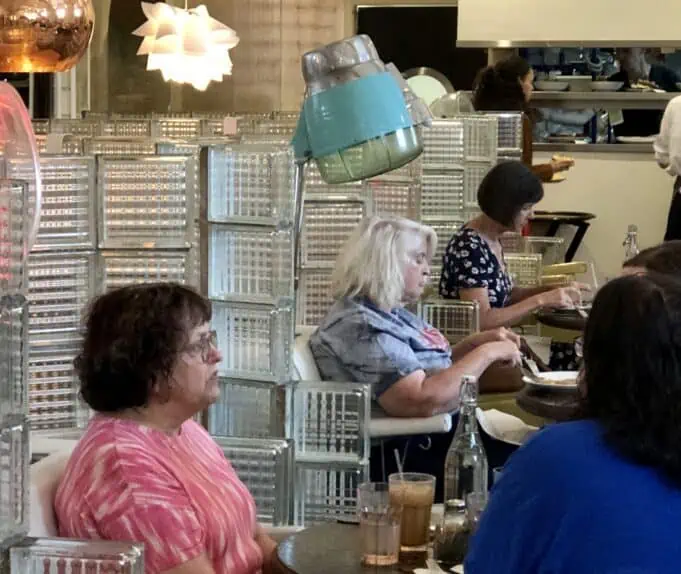 Insider Tip:

Pop into The Beauty Shop on S. Cooper St. for a tasty brunch. Thumbs up for their "Watermelon & Wings", destined to be classic. Decades ago this trendy restaurant really was a beauty shop (hence the amusing left-over hair dryer décor) where Priscilla Presley would go to get her sky-high, bee-hive done.
Explore Crosstown Concourse
I wish I could get as successful a makeover as Crosstown Concourse.  Once a humongous, bustling Sears distribution center (about the size of 25 football fields), when Sears moved out in 1993 the building fell into a state of decay for almost 25 years.  In 2017 it re-emerged as a stunning 1.5 million square-foot mixed-use "vertical urban village", where people can live, shop, dine out, appreciate the arts, and give back.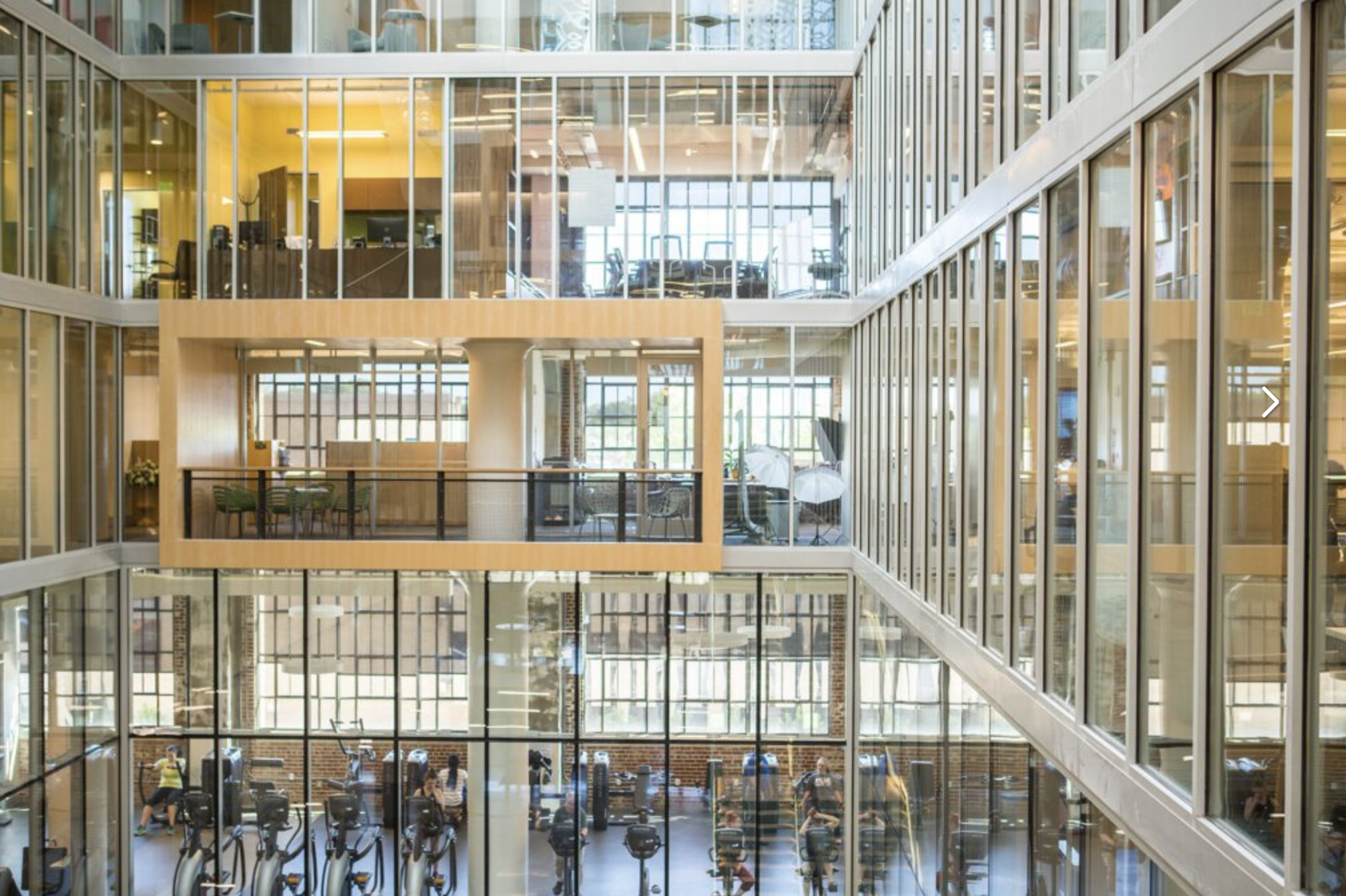 The sheer enormity of the project is a standing testimony to Memphis's enterprising spirit. But the coolest thing for me was the social enterprising aspect that really brings the community together.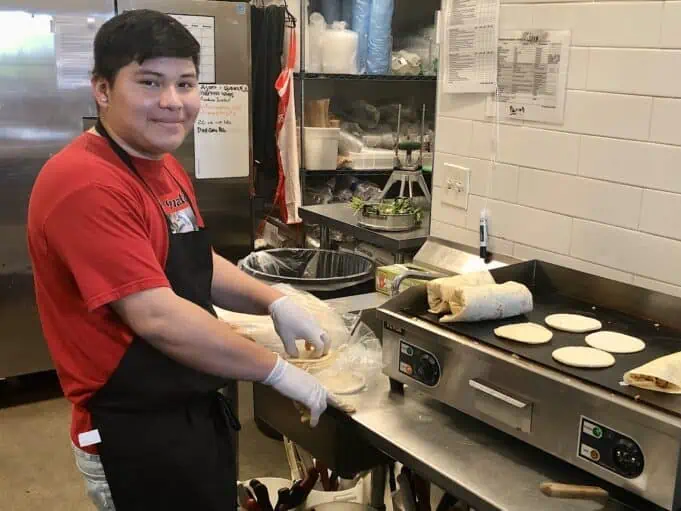 We started our "do-good, feel good" afternoon there with lunch at the Global Café, a casual ethnic eatery featuring immigrant/refugee entrepreneurs. These diverse cooks (who hail from such far away countries as Bhutan, Syria, Sudan, Barundi, etc.) can set up their business with no up-front cost.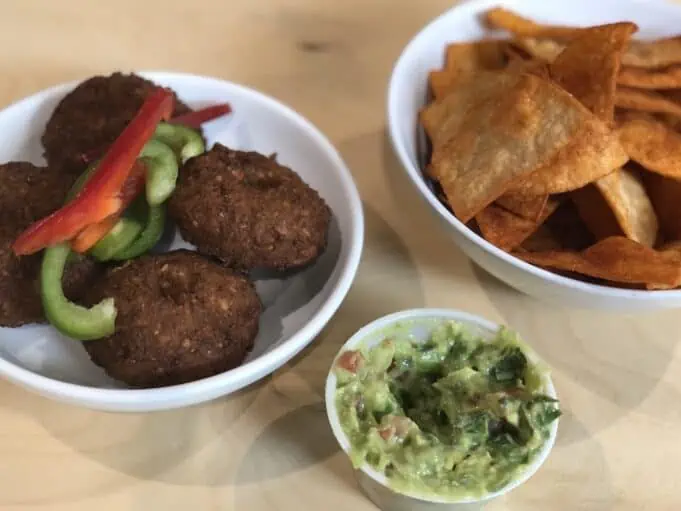 Enjoy a little United Nations meal starting with Empanadas, then Kuku Paka- a Kenyan spicy chicken coconut curry, ending with Basbousa- Sudanese semolina cake soaked in honey topped with coconut. Next door to Lucy J's Bakery where they "knead hope by baking with a mission!" The bakery provides job training and employment with living wages to parents who are working to transition out of homelessness. They bake up everything from buttery croissants to cinnie-buns  to professional looking birthday cakes. If I lived closer, I'd join their weekly bread box subscription for only $20/month!
Food Demo at Church Health
As a faith-based health care not-for-profit, Church Health believes in caring for one another as we'd all like to be cared for. Church Health has its caring fingers in a lot of pies here, including extremely affordable healthcare providers, a YMCA with childcare, and a fabulous 400-square-foot Nutrition Hub which provides training for their patients and neighbors (and even their healthcare providers) to learn how to make healthier meals.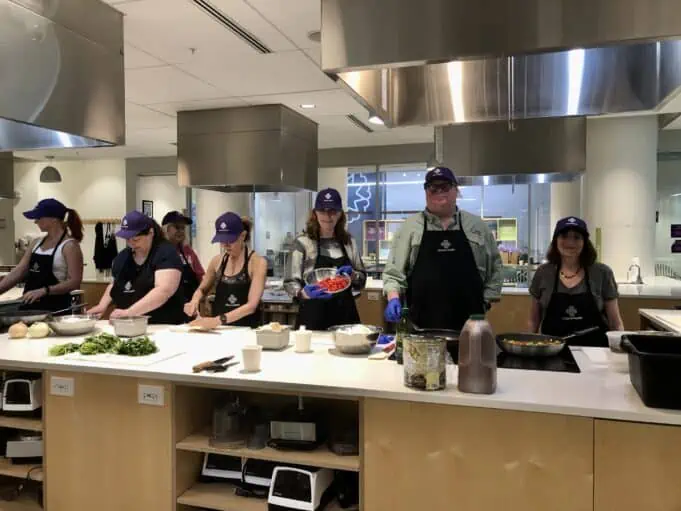 Make a Meal, Share a Meal
We had an absolute blast taking part in one of their volunteer projects where we helped prepare and package a healthy meal for 50 Church Health patients.
Not so classic Cocktails at Crosstown Art Bar
Heading upstairs we scoped out the art galleries and the Green Room, for an intimate experience in a special acoustically treated space, very chill, before hitting the Art Bar.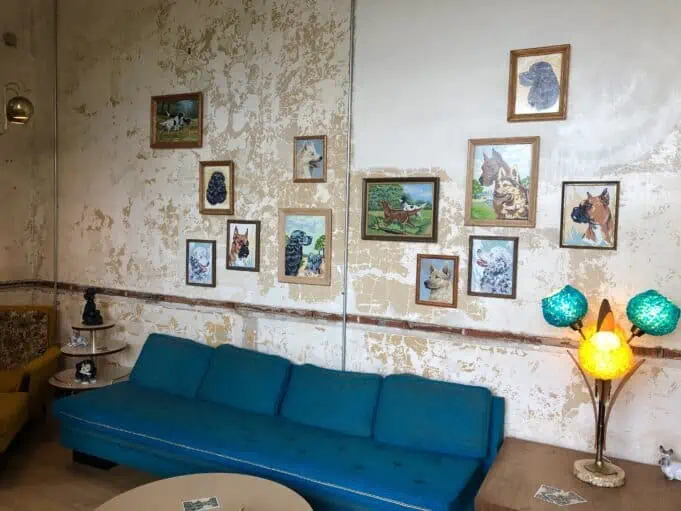 Grab a seat at the bar where changing art installations  are  showcased under the plexiglass bar top or wander through the maze like inner sanction where you'll find the Dog  and Cat lounges. If you're in luck, Bart, the B'artist (for real) will bring you one of his seasonal signature cocktails based on whatever he finds foraging in his yard.
Far Off  the Beaten Track
For a completely different feel walk a few blocks to funky Madison Ave, where you'll find the House of Mtenzi (a word meaning artist in Swahili).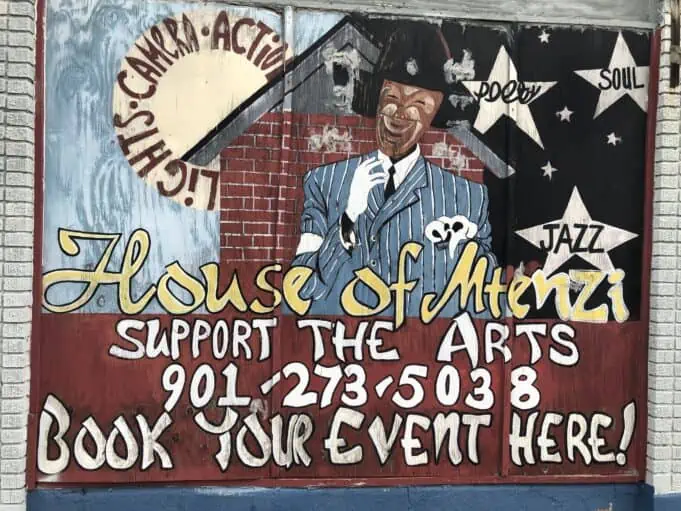 What appears to be a hippie head shop is a hidden gem for history lovers. This is labor of love by Stanley Campbell who opened this colorful, crazy-quilt museum to tell the fascinating story of his beloved mother, Thelma, who had Alzheimer's.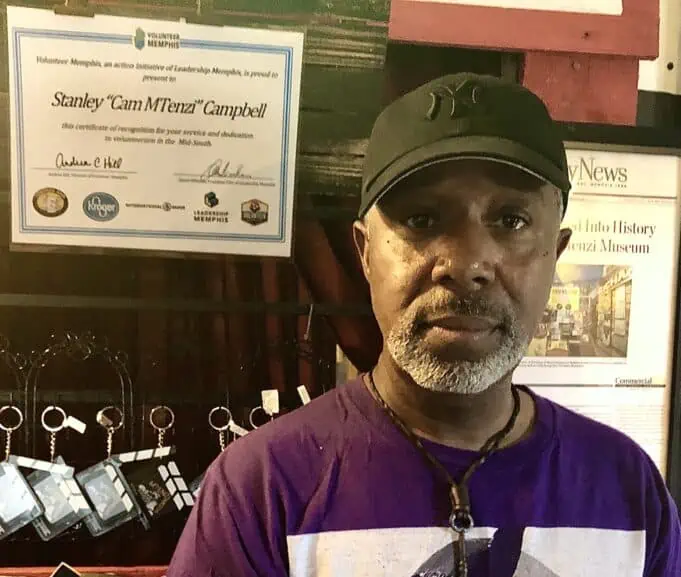 Thelma, "the singing sharecropper" grew up picking cotton in Mississippi, before moving to Memphis to bring up her nine children whom she referred to as "mustard seeds". Stanley, her youngest "seed" opened the museum to show how against all odds his mother became an outstanding activist and humanitarian.
Every inch is filled with eclectic bits of civil rights history but look for the Ku Klux Klan cloak, the slave purchase ledger, and the Negro Motorist Green-Book. Ask Stanley to tell you Thelma's inspiring story, "From Cotton Fields to the Keys to Two Cities."
Insider Tip

For more help in planning your personalized itinerary two excellent resources are the highly informative Memphis Travel website and the I Love Memphis blog.