Here's a great deal for those looking for an affordable, do-it-all smart speaker.
Amazon is offering the Echo Dot for only $0.99. The deal is good through November 15 or until it sells out — so you may want to check it out if you're looking to add another speaker in the home, or in the dorm.
ALSO SEE THIS DEAL: Moto G7 with Alexa Hands-Free 64GB Unlocked Android Smartphone
There's a catch (of course), but it's a pretty reasonable one all things told.
You need to also subscribe to Amazon Music Unlimited for 1 month. That costs $7.99 for the month. So the out the door price of the Echo Dot with the music subscription plan comes out to only $8.98 USD total.
Still that's a great bargain for a handy Echo Dot. Normally these third gen speakers sell for a pretty hefty $49.99 (or $59.99 for one with a built in clock).
And you can always just cancel the Amazon Music plan, and you've got yourself a sweet deal with no further obligation.
Meanwhile people seem to really love these smart speakers. The Echo Dot currently has a 4.5+ star rating on Amazon with over 65,000 (!) reviews on record — mostly singing its praises. Note too that smart speakers from Google such as the Google Nest Mini are also well reviewed.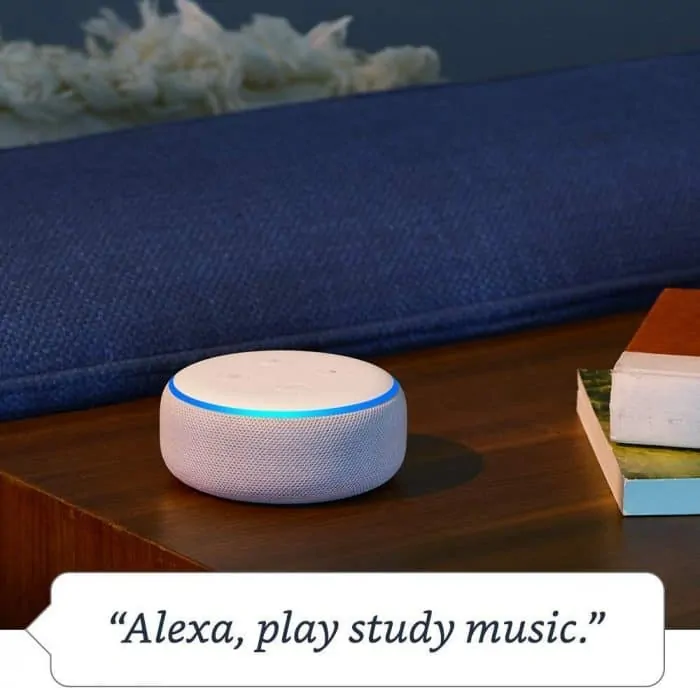 Anyways that's the deal of the day that caught our eyes on Stark Insider.
Echo Dot on Amazon with a month of Amazon Music for only $10.98.
Note: the offer is only available to new Amazon Music subscribers.
Note 2: Amazon is likely running this promo in response to the Google promo that is giving away free Google Home Mini speakers to Spotify Premium subscribers (current subs included).
Research/Buy:
Echo Dot (3rd Gen) for $0.99 and 1 month of Amazon Music Unlimited for $9.99 with Auto-renewal
More Amazon Deals:
Dyson V7 Motorhead Cordless Vacuum, Fuchsia (Renewed)