In 2018 Bon Appétit named Portland, Maine, the "Restaurant City of the Year" catapulting it to the top of the list for America's fave food destination. Shortly thereafter, People magazine gave Portland the #1 spot on their "Top 10 New Foodie Cities". This year, Food & Wine magazine declared Portland the winning city for "Most Breweries Per Capita".
Convinced, I joined two other culinary writers eager to explore Maine's culinary scene. (The icing on the cake was when I found out that Maine was celebrating its 200th birthday this year!)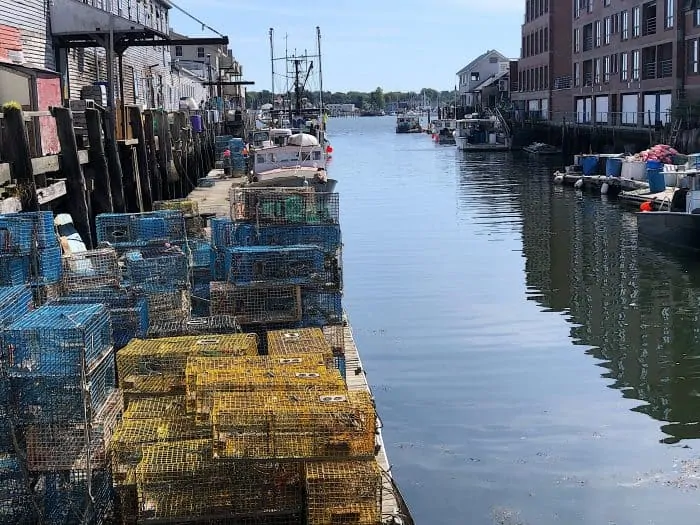 I quickly succumbed to the charm of Maine's beauty. As we drove along the coast there was constant chorus of oohs and ahhs over the charming seaport villages surrounded by a natural watercolor of trees showing off their fall foliage. It was stunningly, but it couldn't compare to my delight upon discovering Maine's bountiful seafood!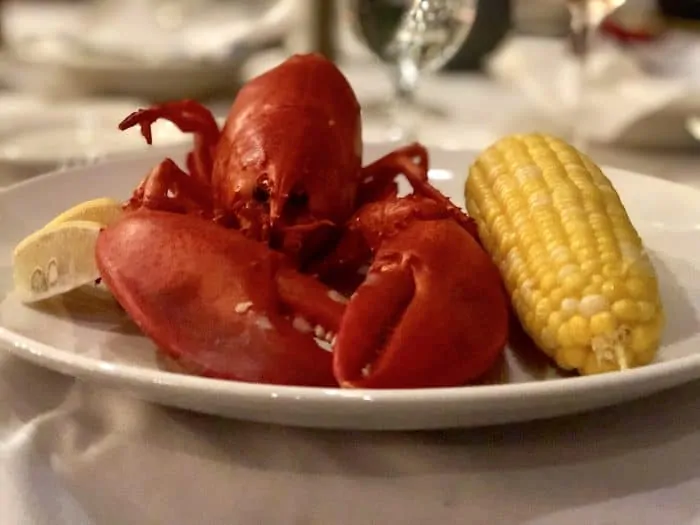 During the next five days, my mantra became "A day without lobster is like a day w/o sunshine." Whether I was indulging in a generously stuffed lobster roll from a ramshackle, seafood shack, or dining on a sophisticated lobster creation embellished with Shishito pepper, corn and pistou, prepared by Chef Matt Ginn (the 2015 Maine Lobster Chef of the Year) at Evo Kitchen & Bar, I was one happy camper.
While lobster is indisputably the "King of Crustaceans", I was also bewitched by Maine's Peekytoe crab cakes, clam chowder, fried haddock, Atlantic salmon, plump, briny oysters…and don't even get me started on their wild blueberry pie!
Portland food finds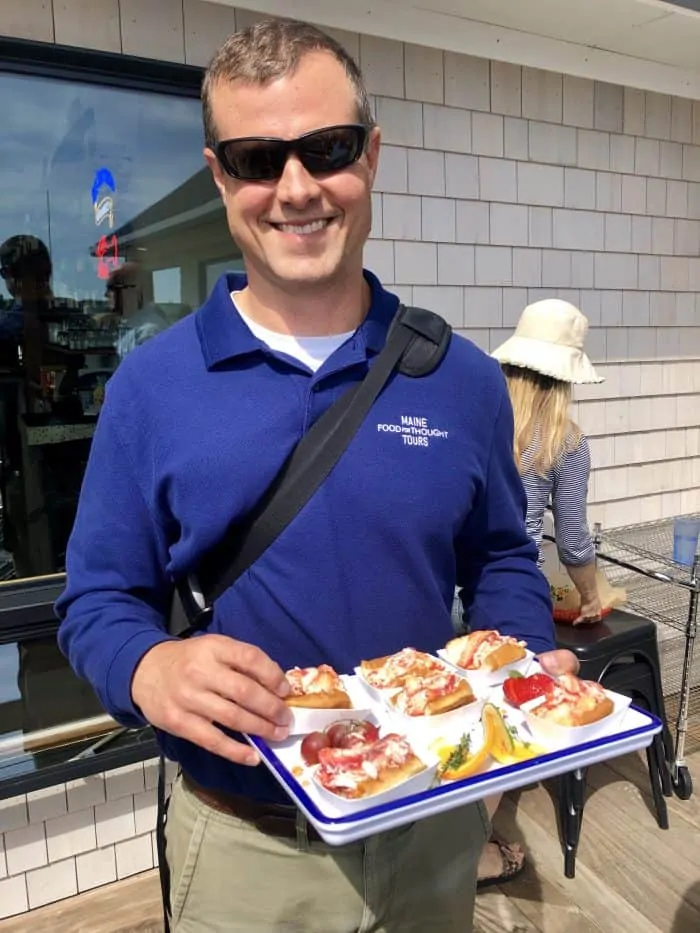 For a well-curated look at Portland's tastiest spots, sign on for one of Sarah and Bryce Hach's Food for Thought tours. We opted for the Land, Sea to Fork tour, which covered tastings at six unique restaurants. During the next three hours, Bryce enthusiastically shared inside stories on the people behind the locally, sustainably, and responsibly sourced food.
Culinary highlights from the tour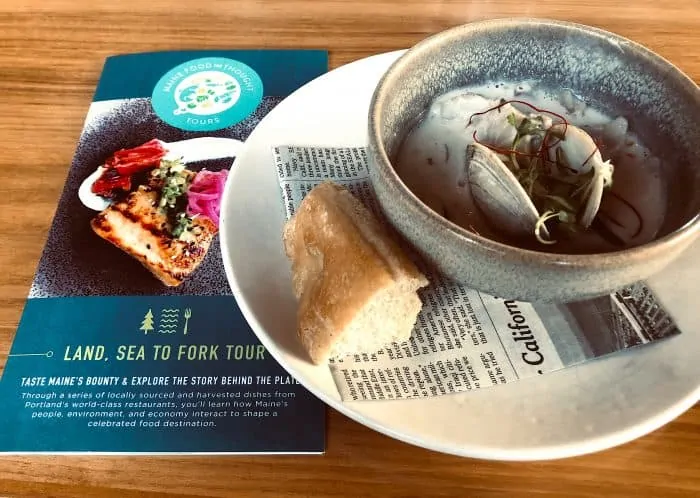 UNION — this hotty is found in the ever-so-cool Press Hotel, formerly the site of the Portland Press Herald newspaper. It's cleverly styled-out with antique typewriter wall collages, printing-press motifs, and vintage-styled journalist desks. Union stands for the close relationship the restaurant has with local purveyors. Maine native, Chef Josh Berry, then gilds the lily by adding his signature international touches to this New American fare.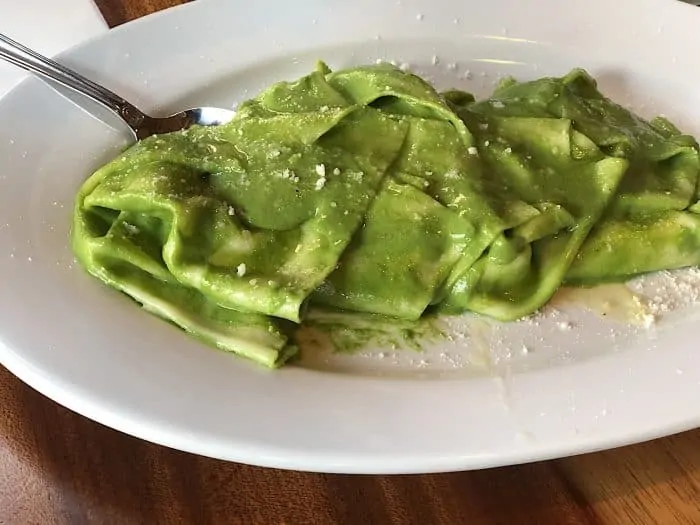 Sheer pasta perfection awaits you at Solo Italiano, when you bite into the Mandilli al Vero Pesto Genovese, which translates to "silk hankies in pesto." Chef/owner Paolo Laboa, won the World Pesto Championship in Genoa with this complex, seven-ingredient basil pesto. We learned that he tweaked the recipe for 30 years before his mother finally gave it her blessing.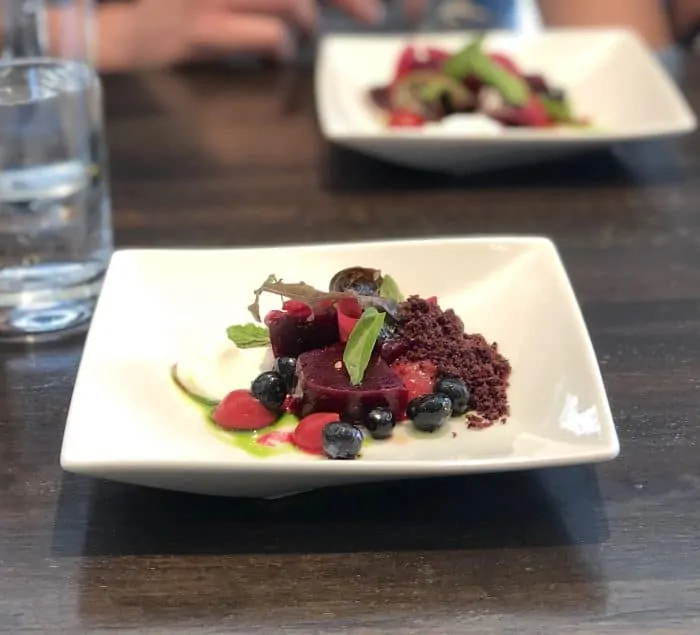 EVO Kitchen + Bar turned me from an affirmed beet-hater to a total addict with the most killer beet presentation. It was a still-life beauty composed of both slow-roasted and pickled beets embellished with lemon yogurt and dried olive crumbles.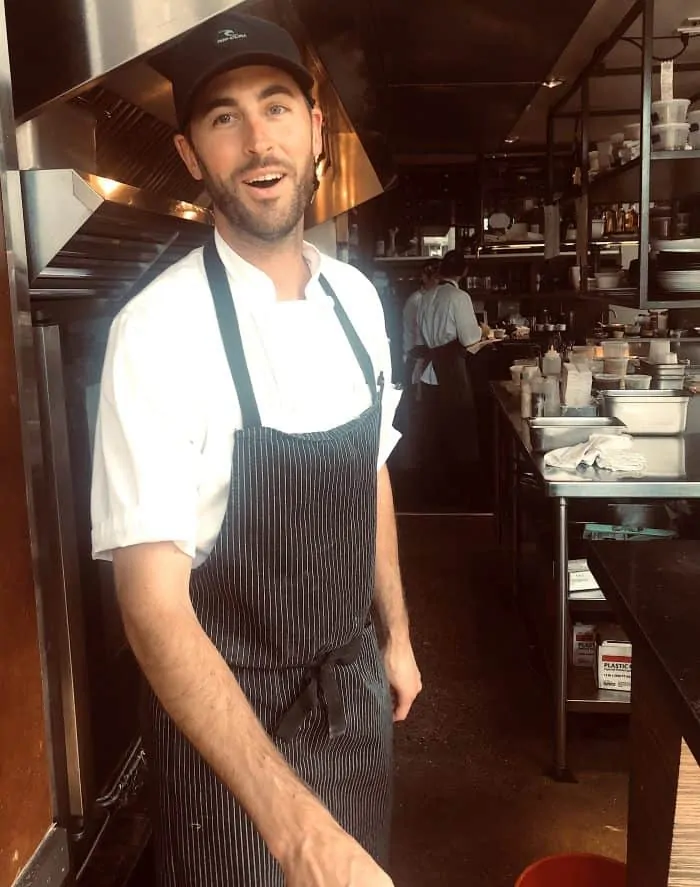 It was so incredible that we made a return visit for dinner the following night, which somehow managed to surpass our sky-high expectations. Chef Matt Ginn (a popular contestant on Food Network's "Chopped") showcases the finest local ingredients using Mediterranean preparations. While looking over the menu, be sure and order a trio of spreads served with homemade pita.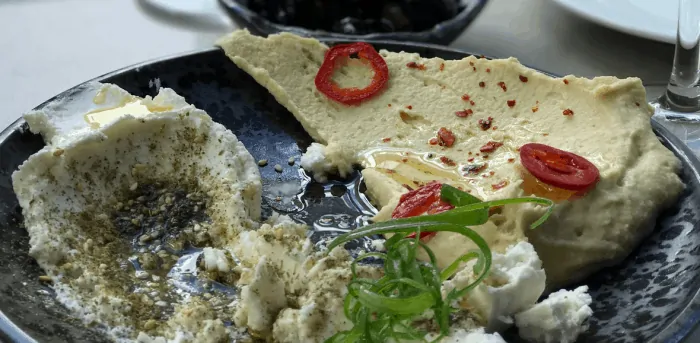 Luke's Lobster at Portland Pier, a relative newbie to the scene, can best be described as an extremely attractive lobster shack. Nab a seat outside where you can watch the lobstermen unload their catch.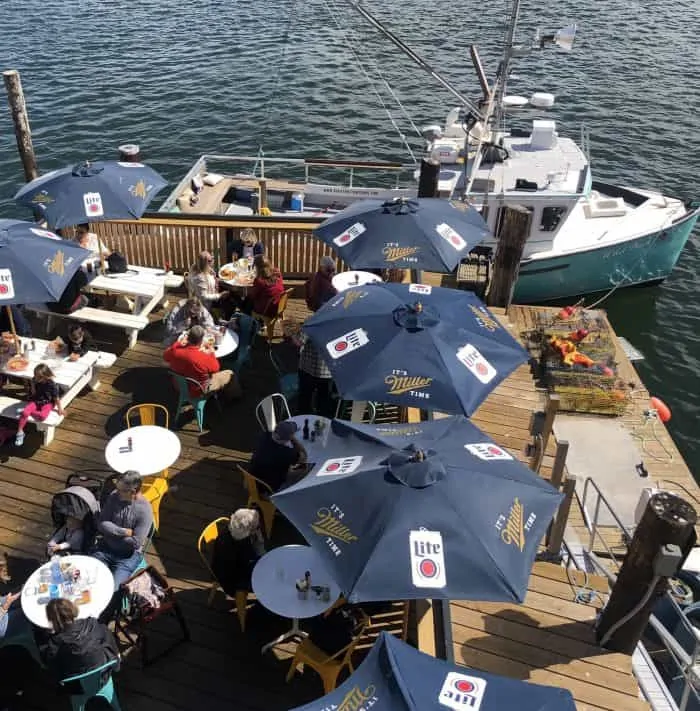 You're here for a light and lovely lobster roll, available in reg or jumbo sizes, delicately dressed with a touch of mayo and lemon butter.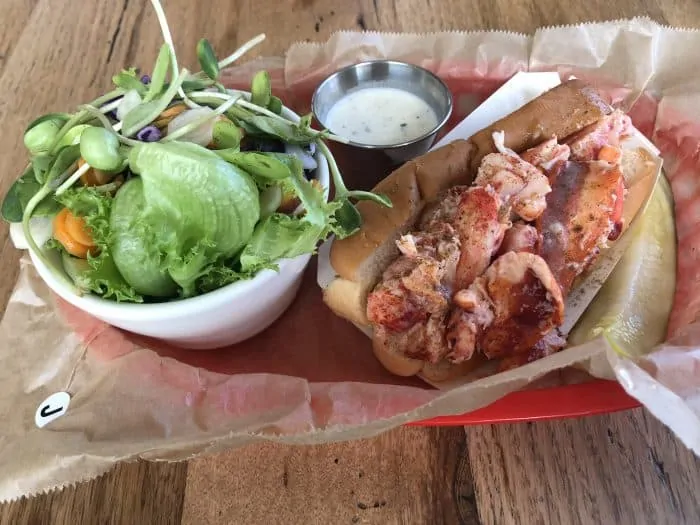 Insider Tip

Replace the chips with the Lighthouse Salad made from local greens topped with a flavorful kelp buttermilk dressing. Then use the calories you saved for the Fried Whole Clam Bellies enveloped in a barely-there rice-flour coating.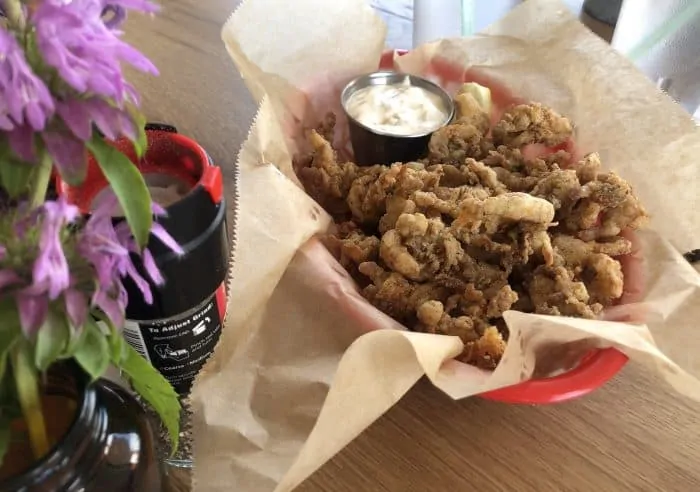 During our tour I spied a few other spots you need to check out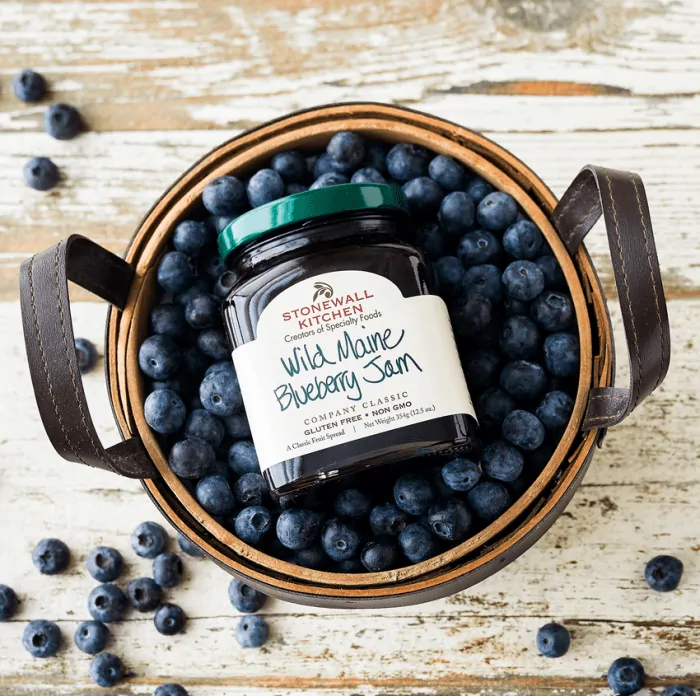 Stonewall Kitchens began in 1991 selling traditional jams and jellies at farmers' market. Their best seller was a Wild Maine Blueberry Jam inspired by grandmother Pearl's delicious blueberry pie. This highly prestigious, multi- award winning company now produces about 75,000 jars daily of specialty food products ranging from salad dressings to dessert sauces. Pop into their charming Old Port store, where you can sample to your heart's content.
Another winning gourmet store is Cabot Farmers Annex, where you can taste dozens of Cabot's internationally award-winning cheeses, including the "World's Best Cheddar". For a magical flavor combo- dip a cube in their hot honey.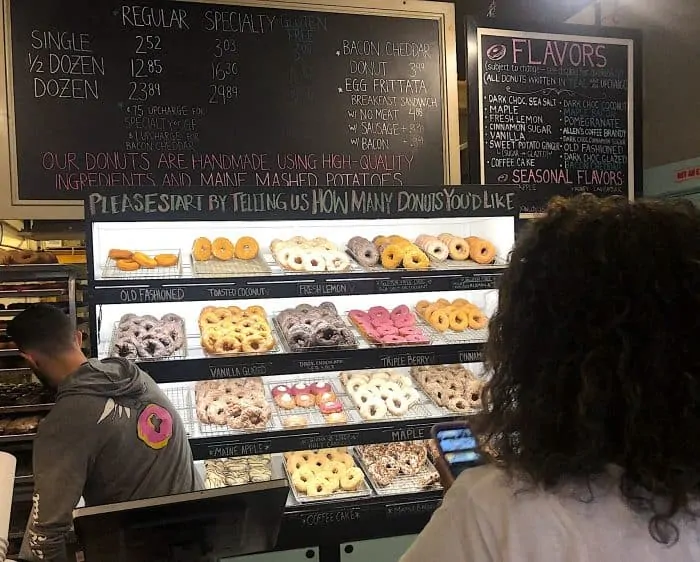 And then there's Holy Donut, the Holey Grail of donuts. Last year they sold over two million of these puppies. The secret to their simultaneously moist, chewy, melt-in-your-mouth texture is the addition of mashed potatoes! The roster of trendy flavors include such hits as maple bacon, chocolate sea salt, and Allen's Coffee Brandy which is Maine's fave, cheapo liquor, favorite cheap & delicious liquor.
The secret to their simultaneously moist, chewy, melt-in-your-mouth texture is the addition of mashed potatoes!
Supposedly, (wo)man does not live by bread alone, so here are my top non-edible activities
Portland Discovery Tour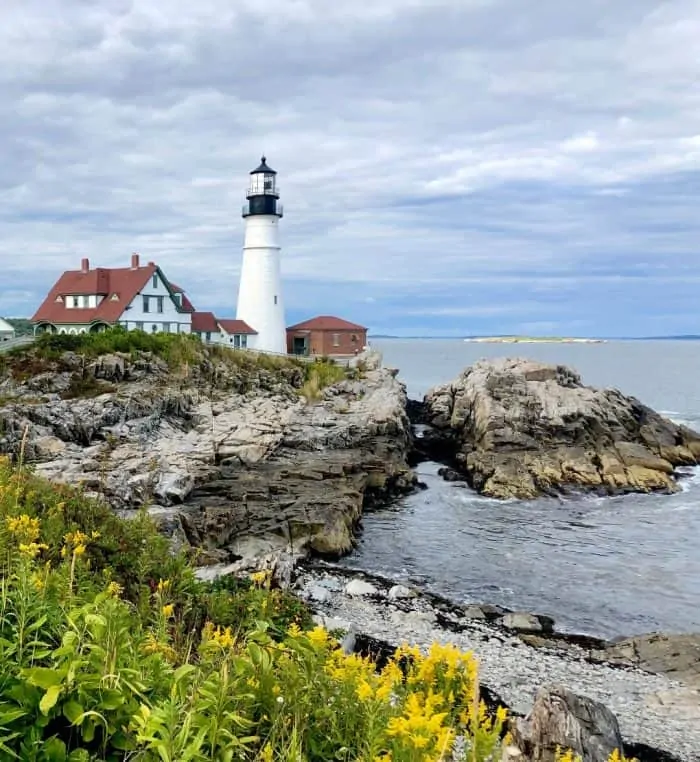 This narrated trolley tour offers a fascinating insider peek at many of Portland's hidden gems, including the childhood home of Henry Wadsworth Longfellow, Victoria Mansion, some diverse new neighborhoods, and a hop-off stop at Portland Head Light, Maine's oldest and most photographed lighthouse.
Insider Tip

Try and get on Steve's tour. He's an ex-lobster man and full of fascinating facts and humorous antidotes.
Portland Museum of Art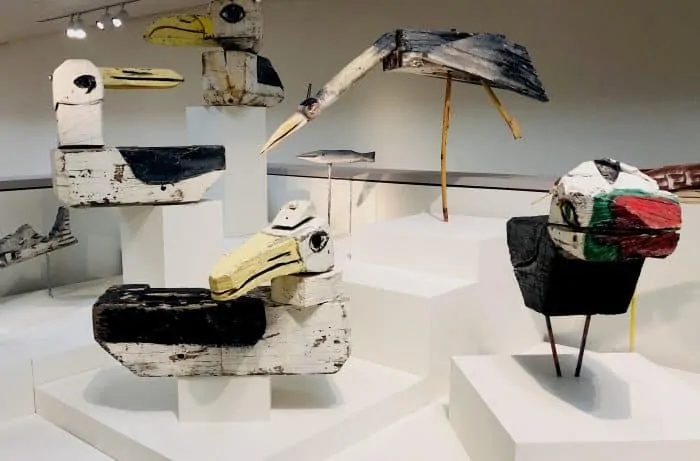 Founded in 1882 the museum is the oldest and largest public art institution in Maine. It consists of three architecturally important buildings: one is Beaux-arts style; one is a Federal-style mansion, and the newest wing, which was designed by the great I.M. Pei. Inside you'll find numerous Winslow Homer paintings, alongside Wyeth, Warhol, Picasso and Monet's and many other masterpieces.
Inside you'll find numerous Winslow Homer paintings, alongside Wyeth, Warhol, Picasso and Monet's and many other masterpieces.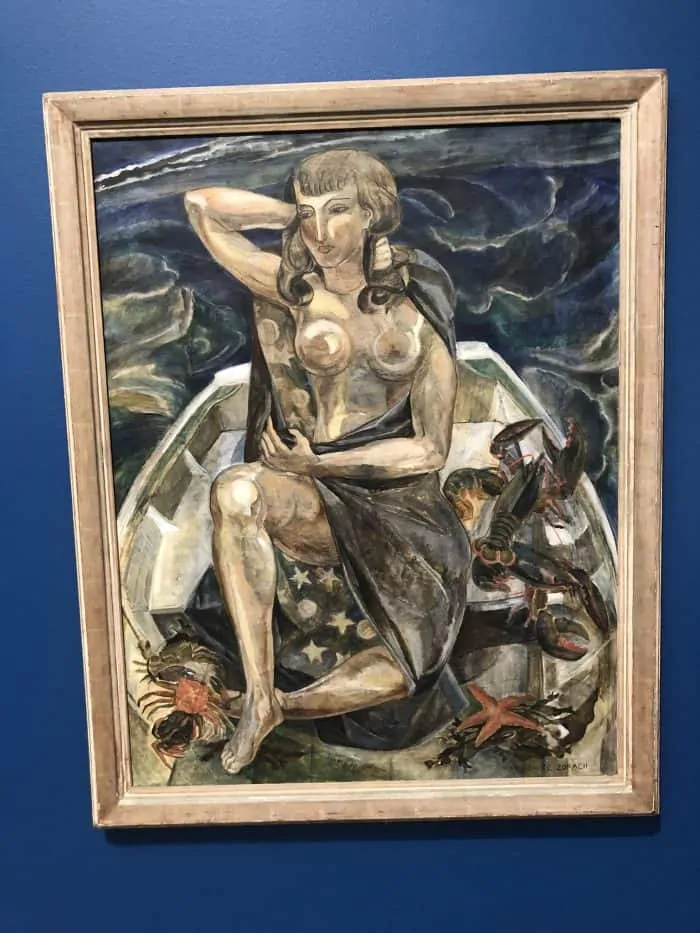 Insider Tip

The museum also hosts a 2.5 hour tour of Winslow Homer's studio overlooking the rugged shores of Prouts Neck, which served as model for so many of Homer's seascapes.
Best slightly out-of-town sleepover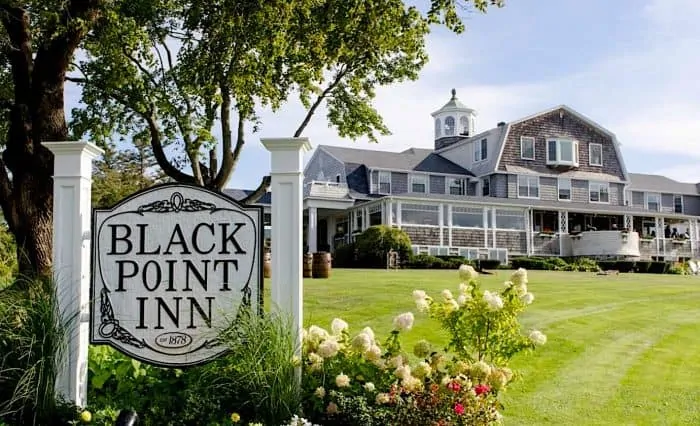 To experience the real flavor of fashionable New England getaway, stay at the Black Point Inn, which has graciously been welcoming guests since 1878. Overlooking beautiful Prouts Neck, there's nothing like relaxing in an Adirondack chair while taking in the same views that so enthralled Homer. Other activities include a swim in the heated saltwater pool, biking, kayaking, and outdoor yoga.

Cozy-comfy guestrooms are all bright, airy and uniquely furnished, but I highly recommend reserving one with water views.
There are two on-site dining options, the more casual, pubby Chart Room or The Point – perfect for a special occasion. We opted for the Chart Room to take full advantage of the ocean views, where everything from the Crispy Brussels Sprouts anointed in a Maple-Mustard Glaze, to the Oven Roasted Cod with Grilled Artichoke in a Caper Cream Sauce was delish. Bonus points for hiring the most gorgeous wait staff imaginable!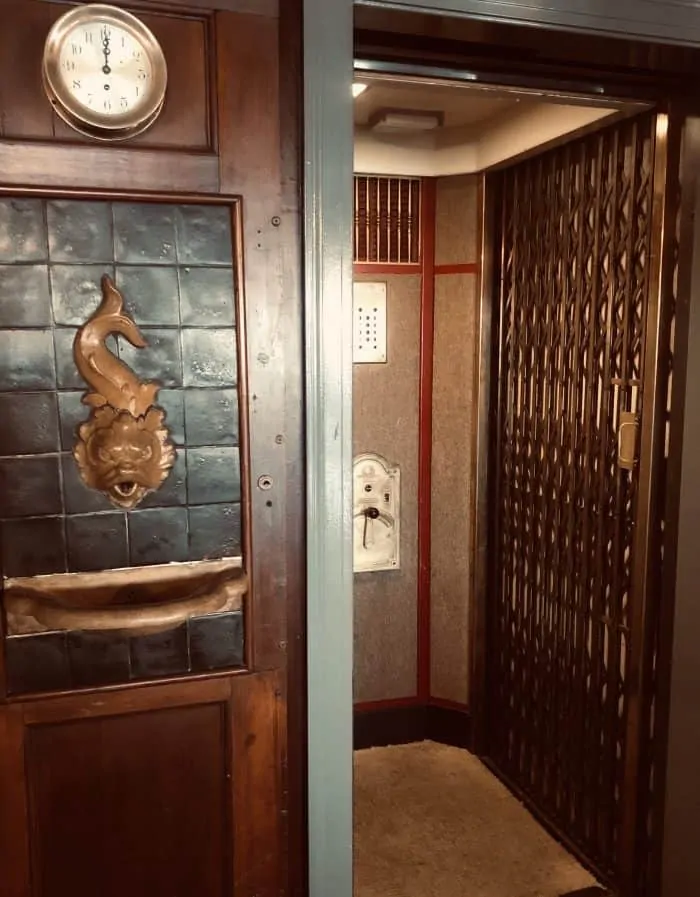 Insider Tip

The inn features many special events such as Jazz Tuesdays, Wine tasting Wednesdays, etc. plus their annual gastronomical weekend highlighting a different region. This year it is October 25-27, 2019 and features the spectacular food and wine of Australia and New Zealand.
PART 2: Travel writer Janice Nieder continues the Portland, Maine adventure here on Stark Insider