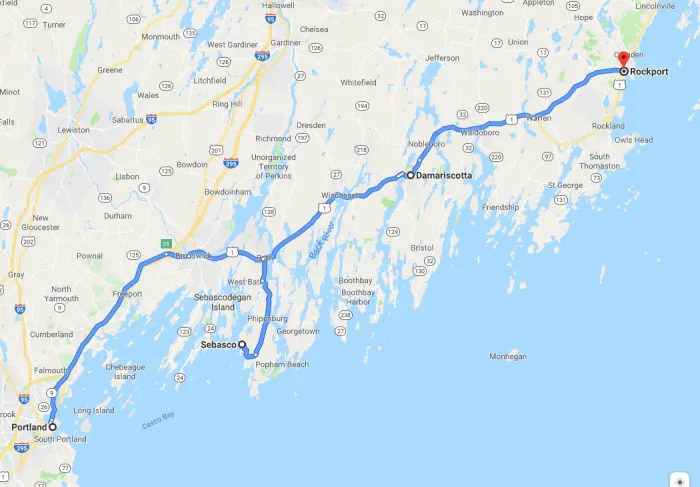 About an hour's drive from Portland brings you to Sebasco Harbor Resort, where you'll step back in time for some old-fashioned family fun–think upscale Dirty Dancing in stylish surroundings. Check out this video and you'll see what I mean.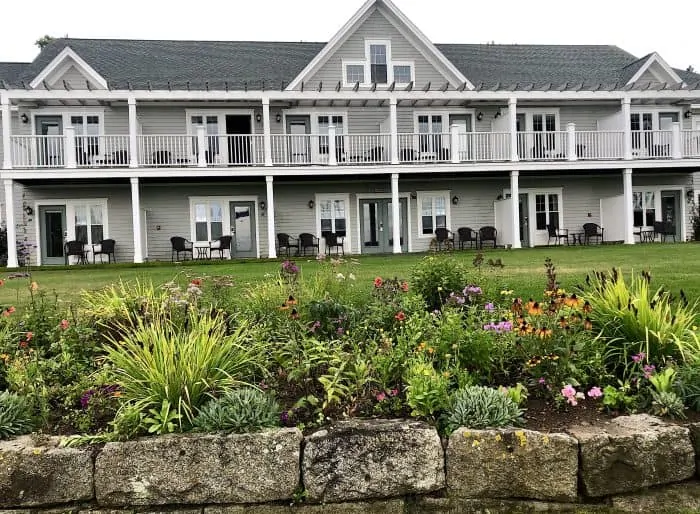 Accommodations sprawl over the 450 acres and vary from a room at the lodge to luxurious 10-bedroom cottages.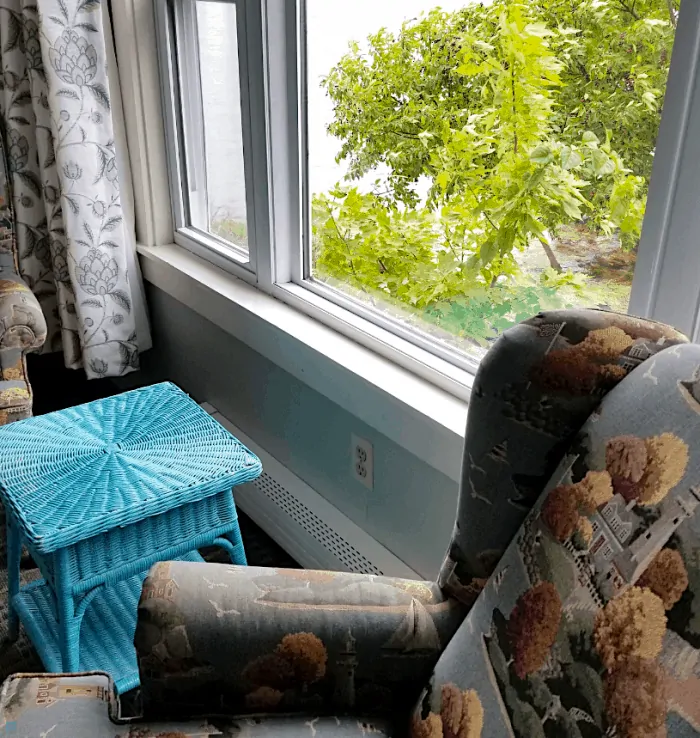 There is an abundance of activities including golf, tennis, harbor cruises, fishing, mountain biking, kayaking, working out in the fitness club, hangin' in the retro-cool Quarterdeck Rec Center where you can bowl a game on their old-fashioned candlepin lanes, or perhaps you'd rather pamper yourself with a day of beauty at their Fairwinds Spa.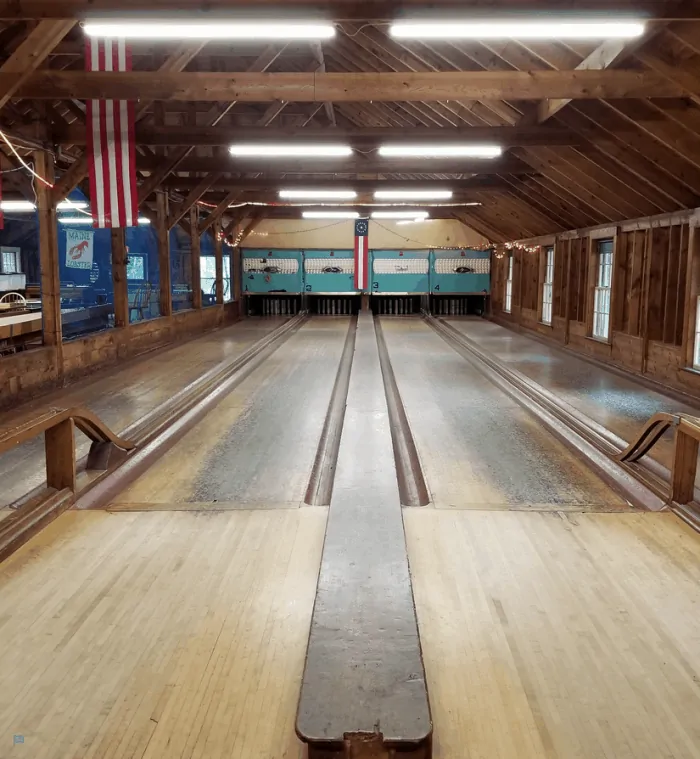 At Sebasco they don't just talk about sustainable, local cuisine, they actually grow it! On my morning stroll, I saw the chef busily gathering armloads of produce from their abundant veggie garden that morphed into our evening salad at The Pilot House dining room.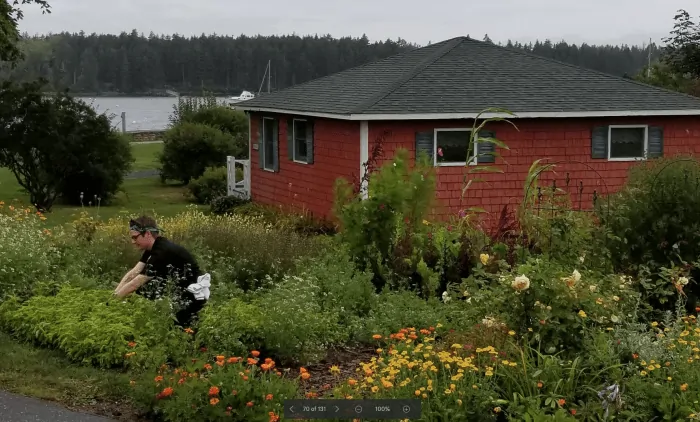 That dinner also included my favorite whole steamed lobster, incredibly meaty crab cakes, pristine oysters, and an addictive lobster Mac-n-cheese. Next visit I'm def going to stay over a Thursday, for one of their famed outdoor lobster bakes.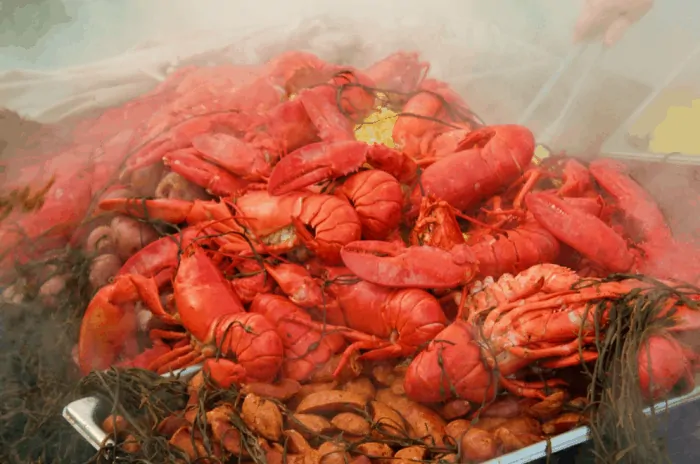 Insider Tip

No matter how long you plan on staying here, add an extra day or two. There is so much to see and do plus it's just such an incredibly happy place!
One if by land, two if by sea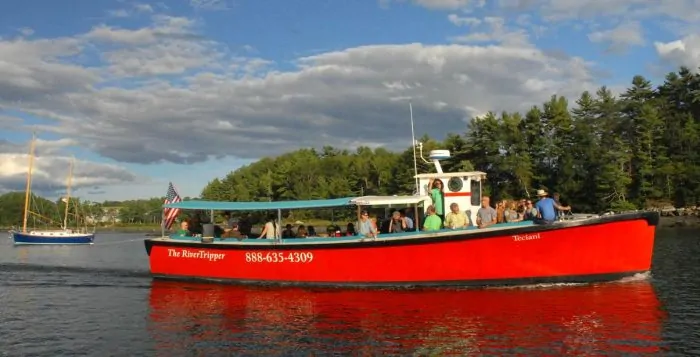 To really appreciate coastal Maine, you have to take to the water.
To really appreciate coastal Maine, you have to take to the water. So we headed off to Damariscotta River for our Oyster Boat Tour. Since 80 % of Maine oysters are farmed on this river, and I LOVE oysters, I was looking forward to this cruise. It was led by Captain Chip, a sit-down comedian whose sardonic monologue reminded me of comic Steven Wright. Not only did we learned some fascinating facts about the life of an oyster (did you know that it take 2-4 growing years before you can slurp down these suckers?) but Capt. C also shared interesting tidbits about harbor seals, ospreys and bald eagles.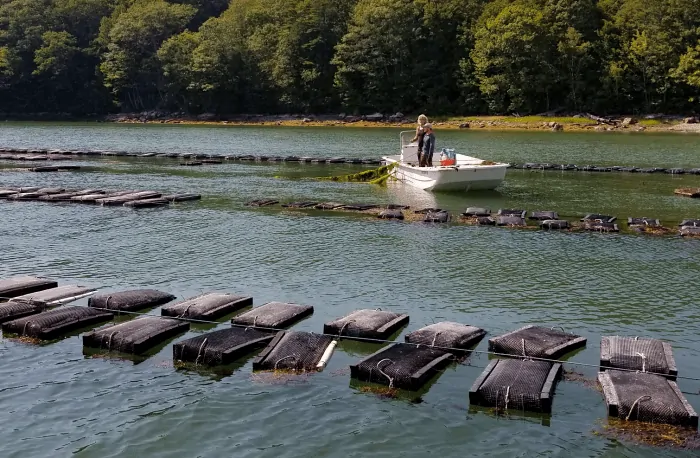 Meanwhile, his charming wife Olga kept us entertained at the bar where she was both mixologist and shucker. Be sure and try an oyster shooter alongside a 6-pack of oysters.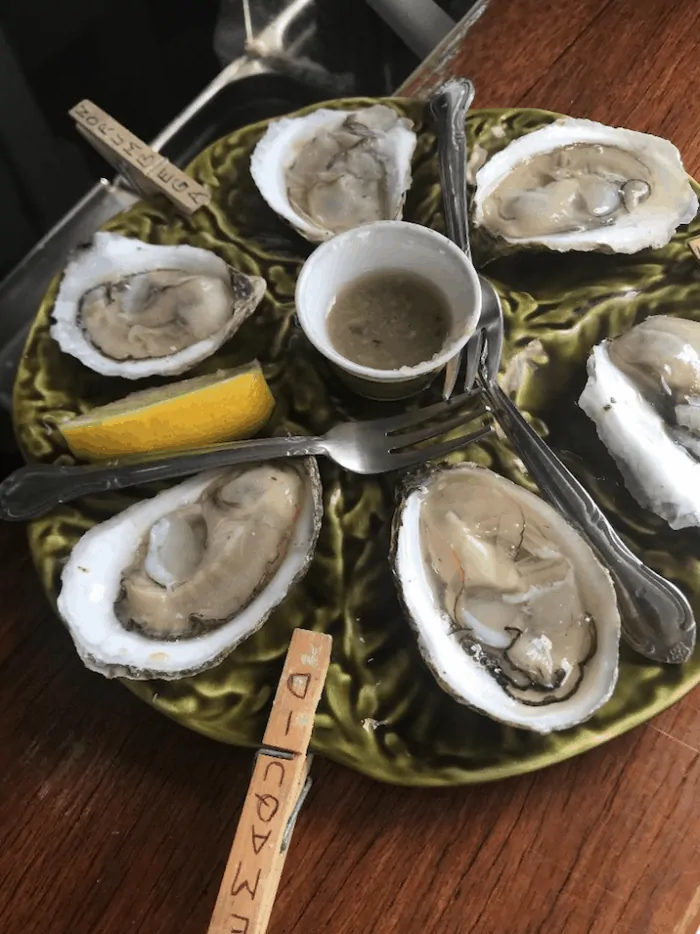 The historic Samoset Resort is one of the few coastal resorts open year-round.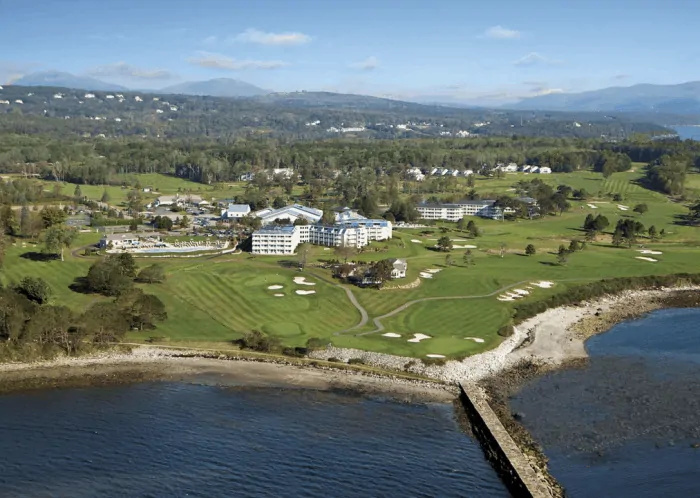 Another oldie but extra-goodie, the Samoset Resort is located in Rockport, Maine, which was our farthest stop from Portland but still only about a 90-minute drive. It's hard to top the brilliant blue backdrop of the Penobscot Bay unless it's the verdant 18-hole golf course, rated as one of the best in the US by Conde Nast Traveler.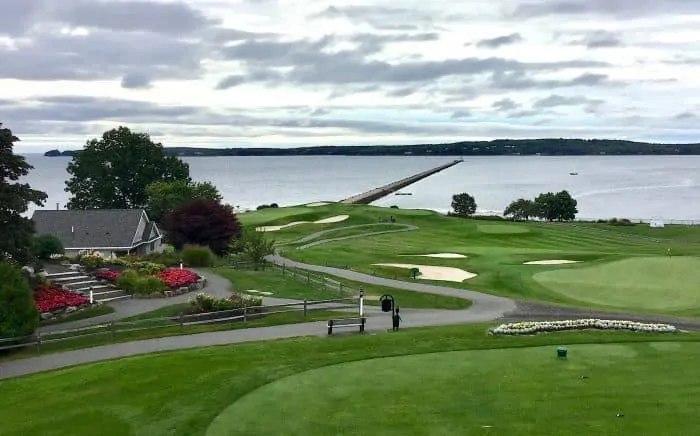 Not being a golfer, all I can say is it looked pretty, but I was much more interested in trying "The Perfect Massage" at the award-winning Samoset Spa!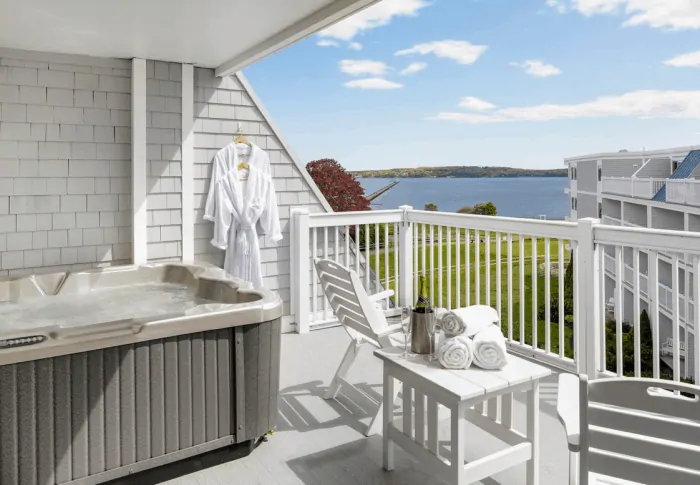 The 178 casually elegant guest rooms all include a private balcony or terrace for your viewing pleasure. There are also four private cottages if you want to spread out a bit more, or if you're feeling romantic, opt for one of the Ocean View Hot Tub Suites.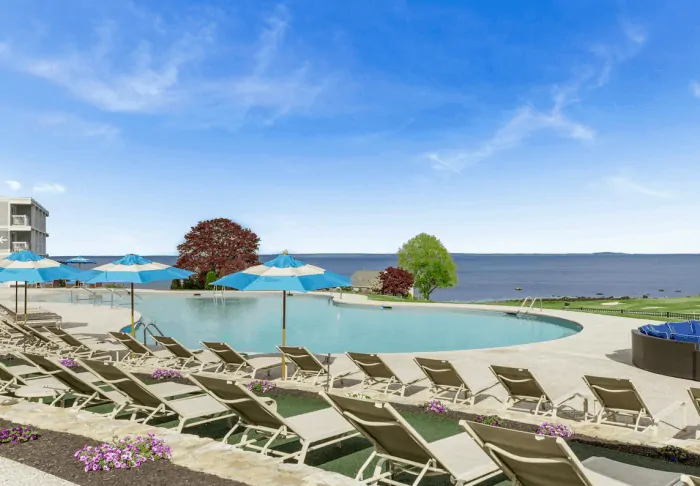 If you want to play, their "Ultimate Backyard" offers tennis, basketball, shuffleboard, volleyball, badminton, and croquet courts as well as a 200,000-gallon, zero-entry pool.
This is one place where you might want to step away from the lobster, even though it's hard to resist the menu's "Two Pound" garlic butter poached jumbo Maine lobster. But their signature restaurant, La Bella Vita, is an ode to everything Italian, from the rustic trattoria ambiance to the authentic wood-fired brick pizza oven. The Italian-centric menu is filled with tempting antipasti, formaggi boards, and handmade pasta dishes such as a wild mushroom gnocchi. Their wild Maine blueberry pie with lemon curd and vanilla gelato was the best slice on the trip.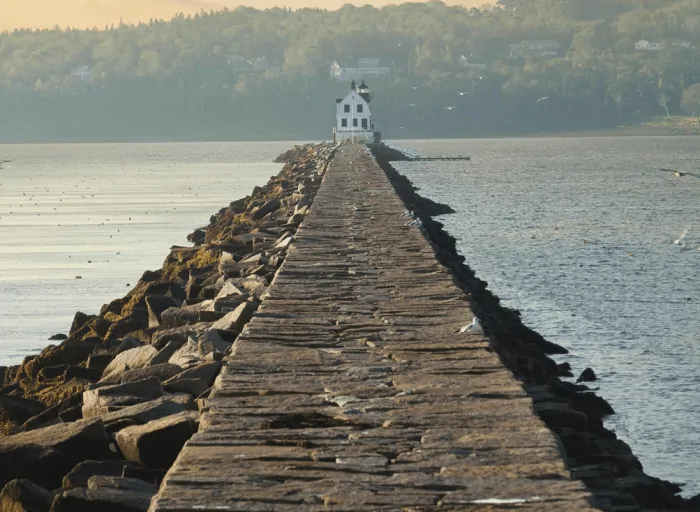 Insider Tip

To work off some calories, many guests walk the mile-long rocky Breakwater to the lighthouse. Full warning-it's a bit precarious due to big gaps between the granite blocks, so be careful! I tripped and fell, and although I didn't break anything, my cell phone did a double somersault and ended up in the ocean.
Segue to Sweetgrass Winery & Distillery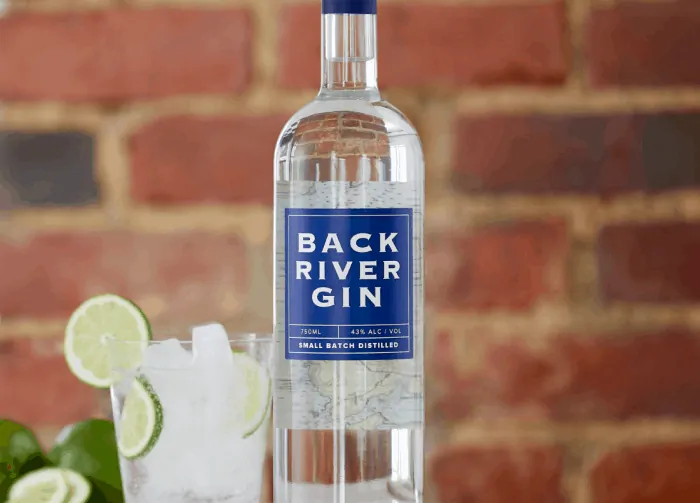 One our way back to Portland we took a little detour to Union for a tasting at Sweetgrass Winery & Distillery. Sweetgrass is home to Back River Gin; the best and highest rated gin in the USA. Combining the best of two worlds, their refreshing gin is made in the London tradition with a surprising Maine twist: blueberries.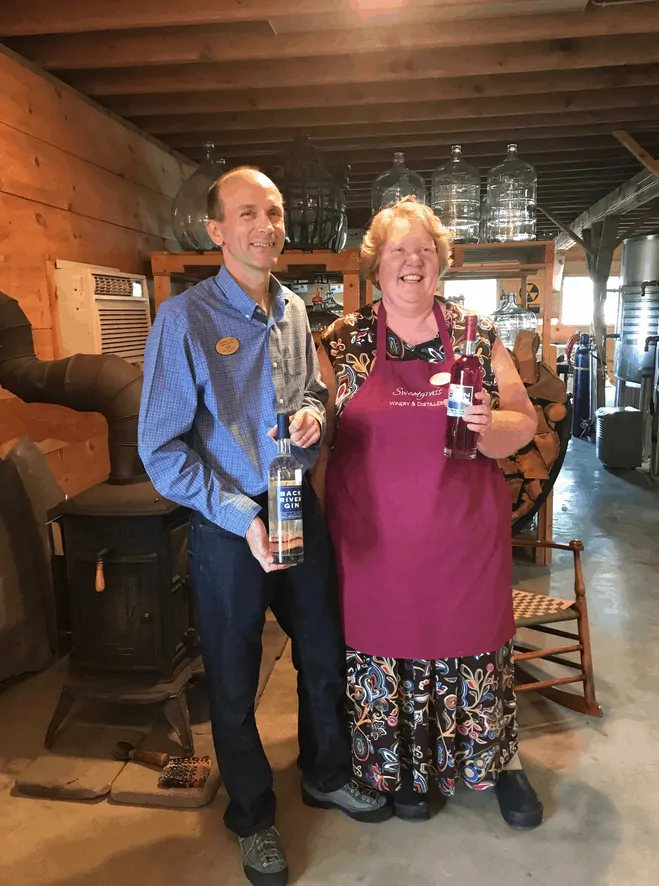 For almost twenty years Keith and Constance Bodine have honed their craft utilizing fruits and grains grown here in Maine. Some winning flavors include Wild Maine Blueberry Sangria, Rhubarb and Elderberry Smash and a dry Cranberry Apple wine that begs to be served on Thanksgiving.
Insider Tip

They also have a store in Portland, Sweetgrass Old Port Tasting Room and Shop where you can stock  up on their spirits before flying home.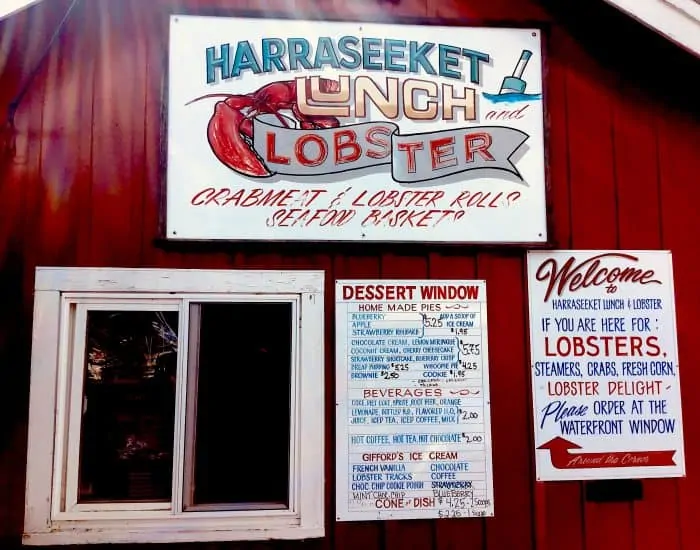 Sadly, we were late to our final cruise, so we had to race through our lunch at Harraseeket Lunch & Lobster Company, a mom-&-pop seafood joint that's been serving the freshest lobster, shrimp, clams, scallops and homemade desserts for almost 30 years. I say sadly because we had to inhale our final lobster roll & blueberry pie combo, while sitting on the dock of the Casco Bay, and this was one meal that deserved to be savored slowly.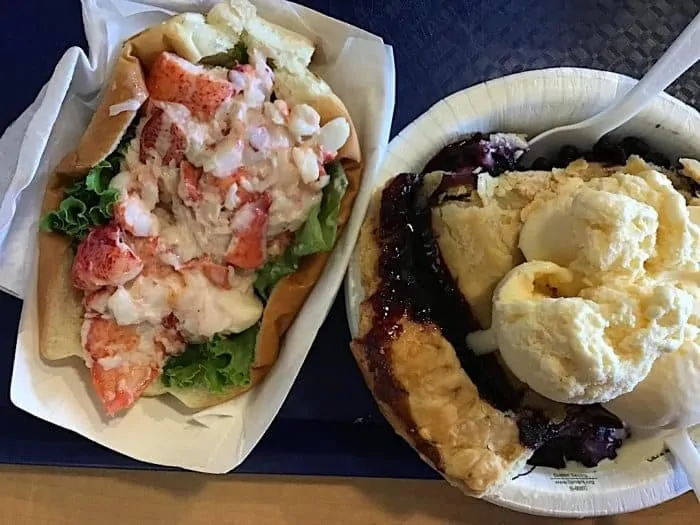 Playing Maine Lobsterman for an afternoon
Our last boat trip, a lobster tour on the cheerful, red and white Lucky Catch was an absolute hoot! Come prepared to work because this is an all-hands-on-deck experience. The fun began when the adorable crew-members made us don official rubber aprons and lobster mitts.
Come prepared to work because this is an all-hands-on-deck experience.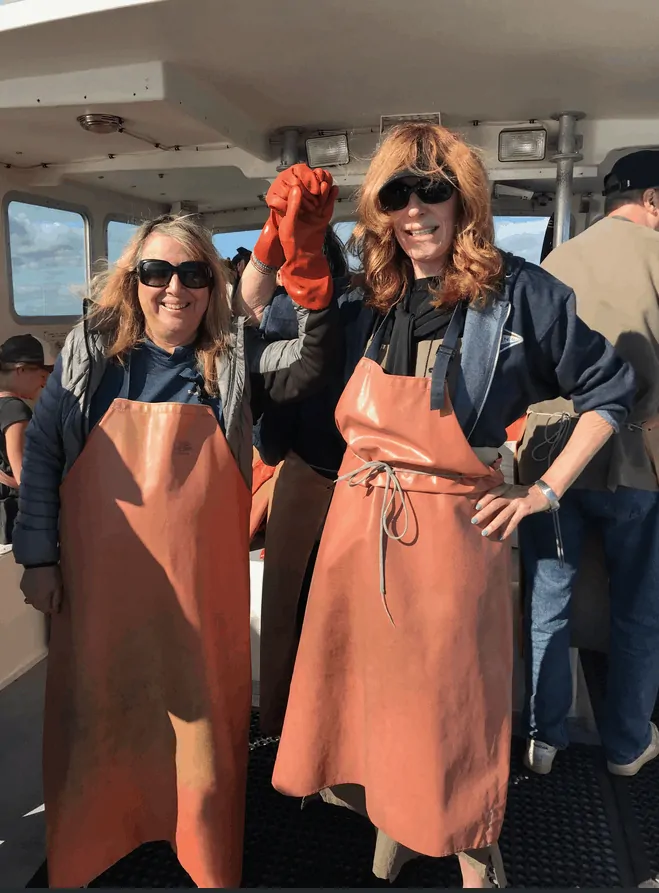 We started out slow, chugging by historic lighthouses, civil war forts, and sunbathing seals before we were put to work. We were taught how to refill the lobster feed bags with tempting smelly fish, unload the traps once they've been hauled up, and yank off the crabs that were along for a free ride. We learned how to tell the girls from the boys (the female's swimmerets (feelers) are soft and translucent, while the males are bony and opaque) and how to correctly measure the lobster to ensure they were legal size.
Insider Tip

You can purchase one of your freshly caught lobsters (at a discount) and bring it across the pier to the Portland Lobster Company who will prepare it for your dining pleasure.