September 10, 2019.
Mark the date. That's when Apple will announce the new iPhone 11 and related products. The event was confirmed today as email invites began making the rounds with press, bloggers and social media influencers.
Beaming live from the Steve Jobs Theater in Cupertino, California, the reveal will begin at 10:00am PT.
Apple iPhone 11: Model Lineup
Once again, conventional wisdom is betting there will be three iPhone models announced:
iPhone 11 — a standard issue iPhone
iPhone 11R — a less expensive option with some features removed
iPhone 11 Max — a large screen iPhone
But there's something new that is expected to be added to the mix:
What exactly the "Pro" iPhone will include is up for discussion. Likely, you can expect a higher end camera with advanced photography and video features not found on the lesser priced models. Per MacWorld you might see advanced functionality like optical handwriting recognition, water resistance and a special fast charging mode. The strategy that Apple employs here could be similar to what we've seen in the past with the upmarket iPad Pro models.
Apple iPhone 11: Lightning or USB-C?
One disappointing thing that many are predicting:
Lightning charging port will remain for at least another year
Many were hoping to see Apple switch to USB-C charging ports, like it has already for its iPads and MacBook Pro laptops. Yet that doesn't appear to be in the cards, at least according to the tech rumor mill. Here's hoping. It would be nice to be able to consolidate charging blocks and cables, and toss away all the old lightning stuff. Again, this is just a prediction. Some are suggesting Apple will make the switch in 2019 to USB-C for iPhones. We will know shortly enough which scenario is true.
Apple iPhone 11: iOS 13
Given this is an off year update, Apple will likely stay the course with little surprises and focus on incremental improvements. Aside from new hardware most of those will come in the form of iOS 13, the updated operating system for iPhone. Expect plenty to talk about here. A beta has already been released so we already know mostly what to expect when iOS 13 finally pushes out to iPhones. Hint: dark mode is going to be very much welcomed.
Apple iPhone 11: 5G
Finally, in terms of major new features, analysts expect Apple iPhone 11 handsets to support the new 5G wireless standard. That means you'll be able to use 5G in wireless networks in the United States.
Apple iPhone 11: September 10, 2019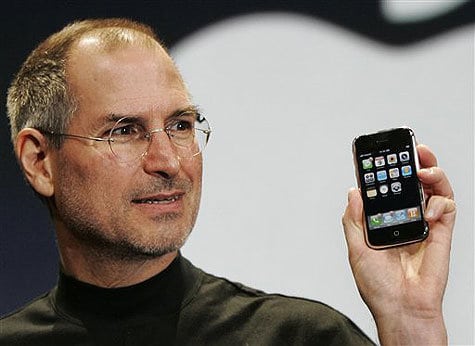 As always you can watch the live stream for the Apple iPhone 11 announcement at the Apple web site provided you use a Safari or Microsoft Edge browser — sorry, still no Google Chrome.
It will be interesting to see consumer reaction to the new phones. Given the slowdown in the market, especially for premium priced smartphone models, will Apple ease off on some of the price increases? Or perhaps further discount older models as it has in the past in order to encourage upgraders on the fence to make the move.