If you're shopping for a MacBook Pro now might be the time to strike.
Amazon has the popular 13-inch version of the MacBook Pro on sale for only $1,099 (USD). That's a not insignificant $200 off the regular list price of $1,299.
It's a deal to be sure, but not without a catch. This is an entry MacBook Pro model so you'll only get an Intel i5 CPU (7th gen) as opposed to the faster i7 found on pricier models. Also, you get 8GB RAM and only 128GB hard drive storage (SSD). However, if you're doing basic productivity tasks like browsing, email, casual photo editing and watching Netflix and Amazon Prime and Hulu videos this laptop will be perfectly fine.
Expect a stellar Retina display, excellent butterfly keyboard along with the well-reviewed and spacious trackpad that makes and Apple laptop so very Apple. Battery life is rated for 10 hours.
On the graphics front, this 13-inch MacBook Pro comes with the Intel Iris Plus Graphics 640.
For ports you get a pair of USB-C connectors which serve double duty for charging and expansion — HDMI, ethernet, hard drives, you name it there's typically a cable, accessory or add-on that will give you what you need thanks to the increasingly ubiquitous nature of the USB-C standard.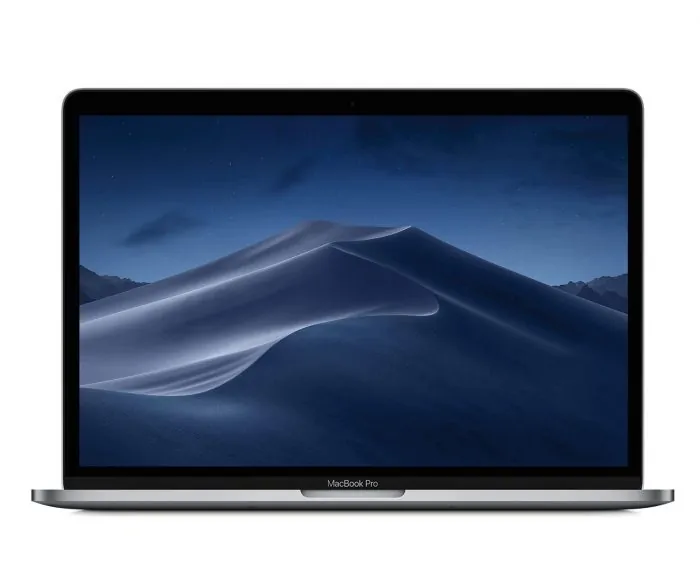 And, of course, this MacBook comes with the latest version of macOS, "Mojave".
All told it's pretty amazing that you can get such a capable laptop with so many features and power for about the same price (or even less!) than the latest iPhone. This MacBook Pro deal could be worth looking into if you're currently shopping for a new laptop.
Research/Buy: