Why so serious?
Stark Insider was on location late last year to shoot a special video segment at the iconic Flintstone House.
See below for photo gallery of the Flintstone House.
Little did the team know at the time the Hillsborough, California property would soon capture local and soon national headlines.
Here are a selection of some of the recent stories and news articles:
Turns out, even after all these years (the property was built in the 1970s), some object to the property, and specifically the (incredible) new dinosaurs installed recently in the backyard. Oddly, despite the headlines most commenters and those in and around the Bay Area in particular seem to love the place.
Anyone who lives in the San Francisco Bay Area and has driven along Highway 280 are probably very familiar with the home. Based on the beloved Flintstones TV show of the 60s and 70s, many say it puts on their faces as they drive past.
IN PHOTOS: The Flintstone House
Hillsborough, California
Photos Copyright Stark Insider
Taken with Panasonic GH5 by Clinton Stark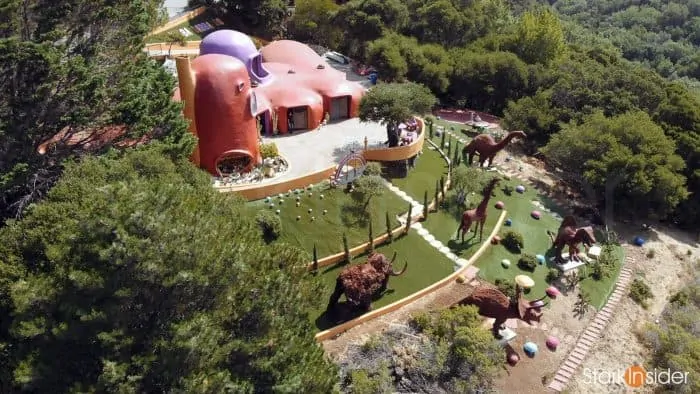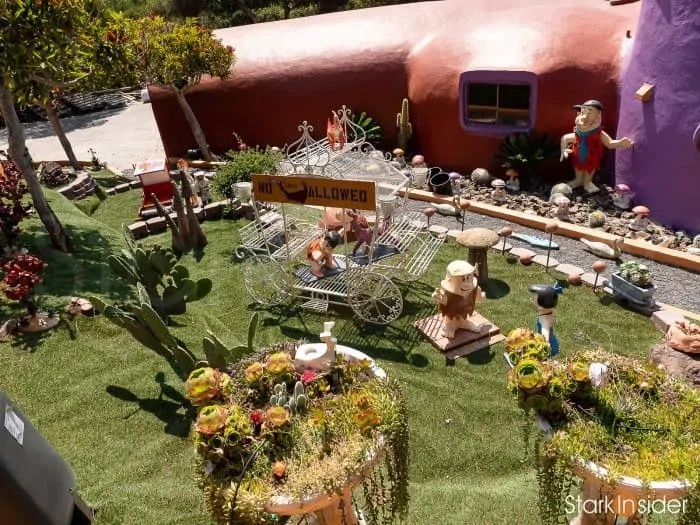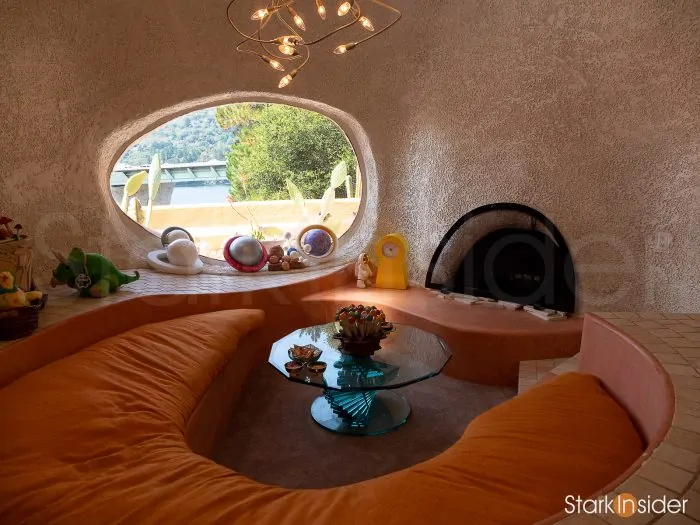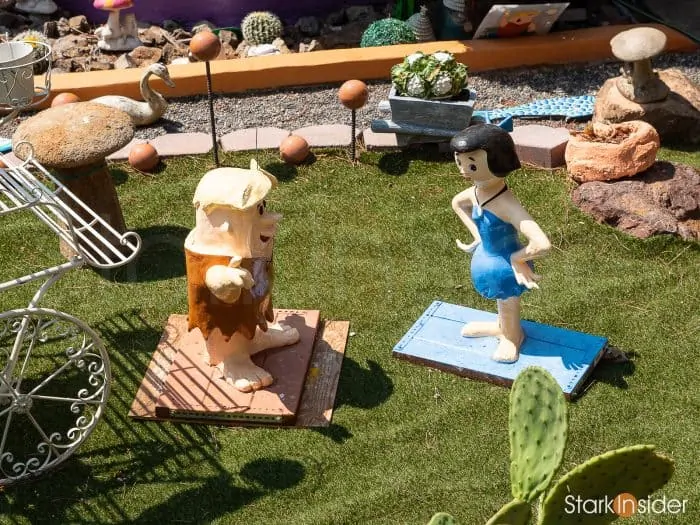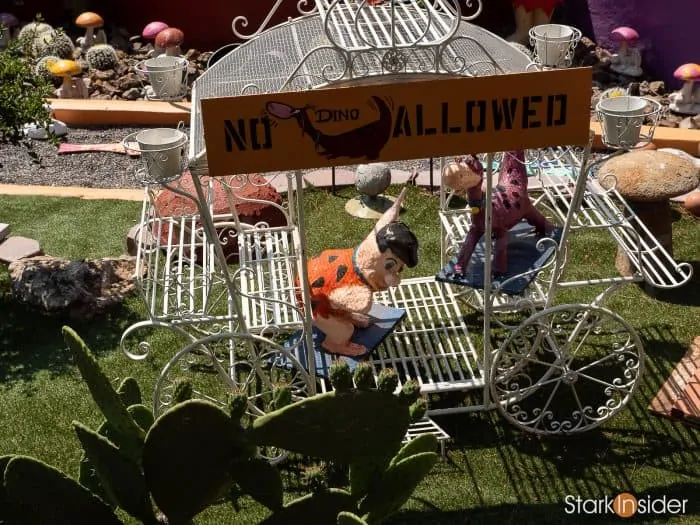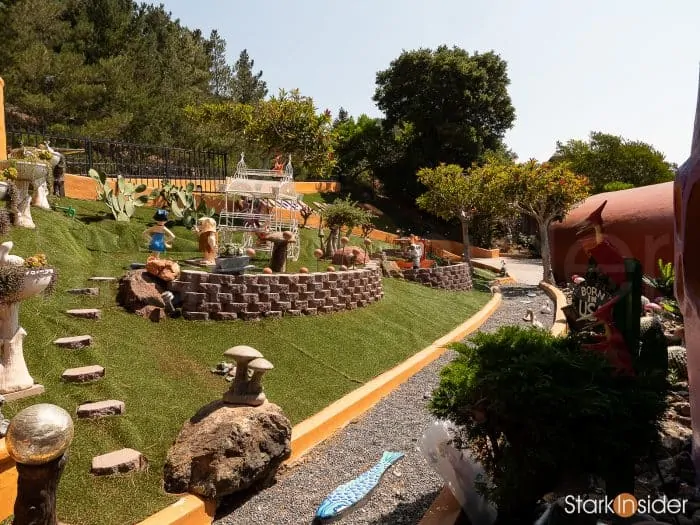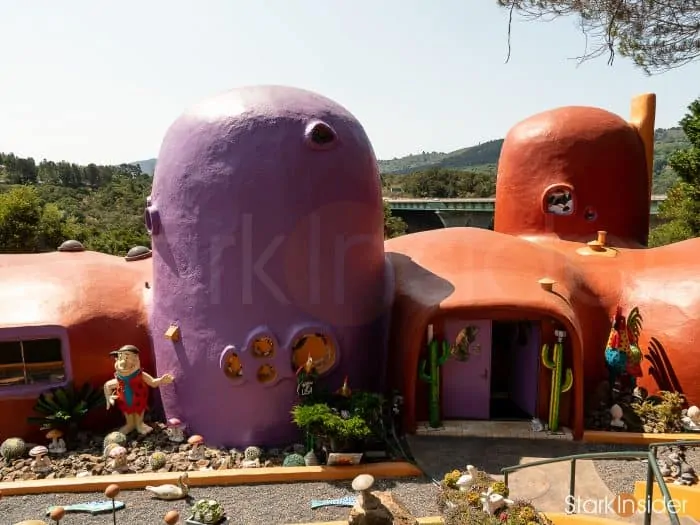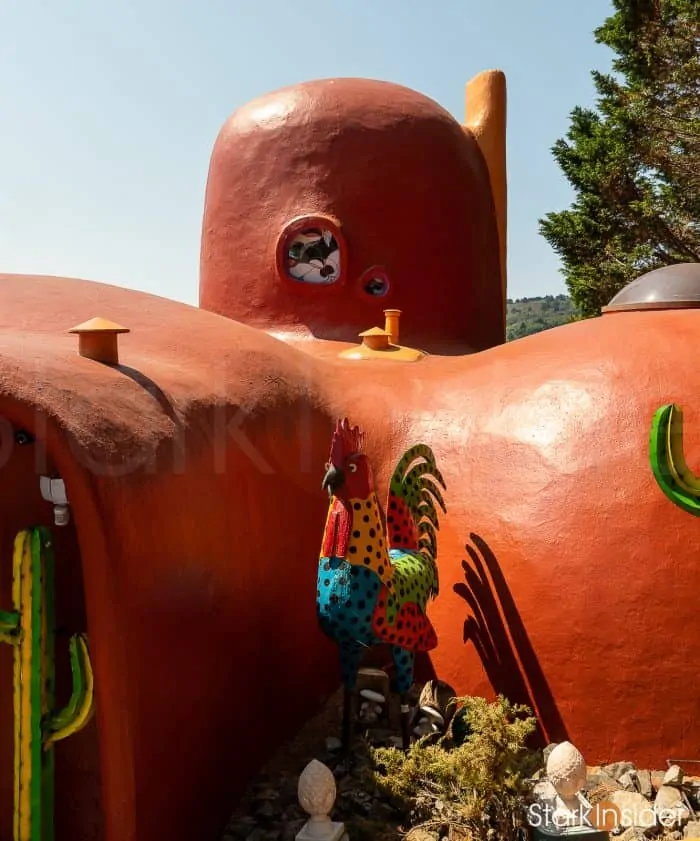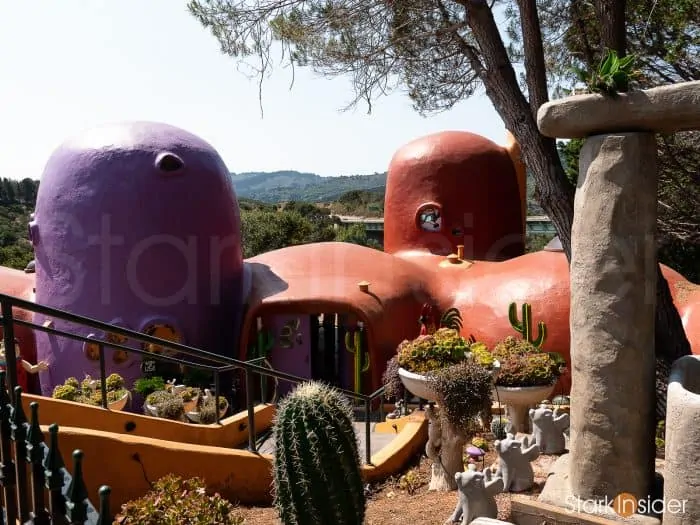 IN PHOTOS: Flintstone House owner Florence Fang
Florence Fang is founder of the Florence Fang Community Garden.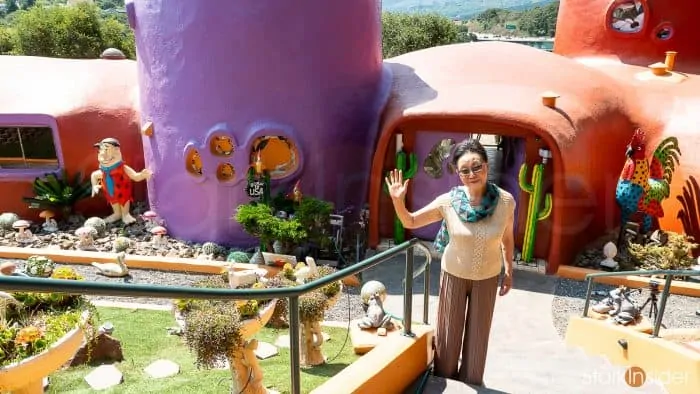 IN VIDEO: Tour of The Flintstone House interior and exterior featuring Dinosaurs, The Flintstones, Kazoo and owner interview
Watch the video below to go inside the Flintstone House, and see the incredible architectural wonder that everyone is talking about.
Here's to the crazy fun creatives…
All we can say is Yabba Dabba Do!
WATCH: Inside The Flintstone House (Tour from late 2018 with owner Florence Fang)
Featuring Flintstone House owner Florence Fang with Loni Stark
Video by Clinton Stark of Stark Insider