Vermont could be the poster child for organic, farm-to-table, seasonal, artisanal, SCRUMPTIOUS food. Before my recent foodie foray there I was aware that they led the way when it came to cheddar cheese and maple syrup but I had no idea that was just the tip of the romaine!
The hills are alive with passionate microbrewers, cider makers, wineries, bakers, ice cream makers (led by iconic Ben & Jerry's) and an abundance of talented chefs. I don't know if it's the water, the rolling green pastures, the happy-looking livestock or the even happier locals, many who have chosen to move back home to start their own tasty businesses, but this is one of the best eating spots I've been to in many years.
Since it's said that "man does not live by bread alone" (I still find this questionable) I'm including some equally outstanding inns for your sleeping pleasure, as you nibble your way through Central Vermont's biggest and smallest towns with a few detours thrown in.
Day One: Burlington Area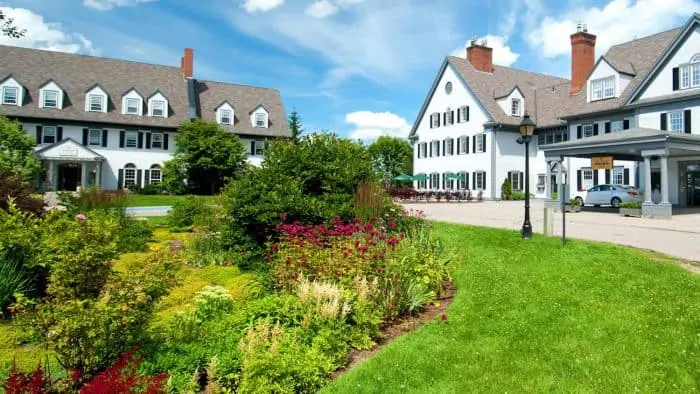 Stay & Eat:
The Essex, Vermont's Culinary Resort and Spa, sprawled out over 18 acres of gorgeous green countryside, makes almost the perfect home base for exploring bustling Burlington. I say almost because, if you're a foodie, you'll find it difficult to drag yourself off property, which provides complete culinary escapism. This makes total sense once you find out that the resort was previously home to the New England Culinary Institute (Alton Brown's alma mater) and many of the employees are graduates of the school.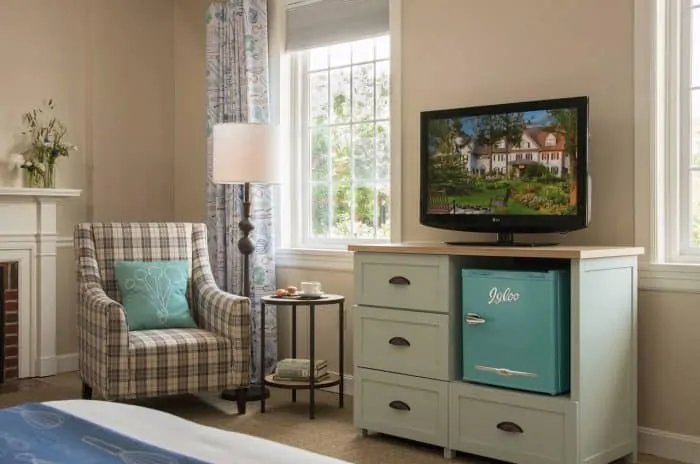 You'll think you've landed in foodie heaven from the moment you check -in, where the tempting pastry shop doubles as the reception desk. Rooms are 'tastefully' designed around three culinary concepts: The Art of Baking, The Harvest and Spice Rack, each sporting a unique color palate (think flour white, harvest green and sensuous saffron) and clever, whimsical touches. An over-sized wood cutting board doubled as my bed headboard, with a darling igloo refrigerator, Betty Crocker bound guest books, and the walls were adorned with blow-up photos of antique cheese graters and measuring spoons.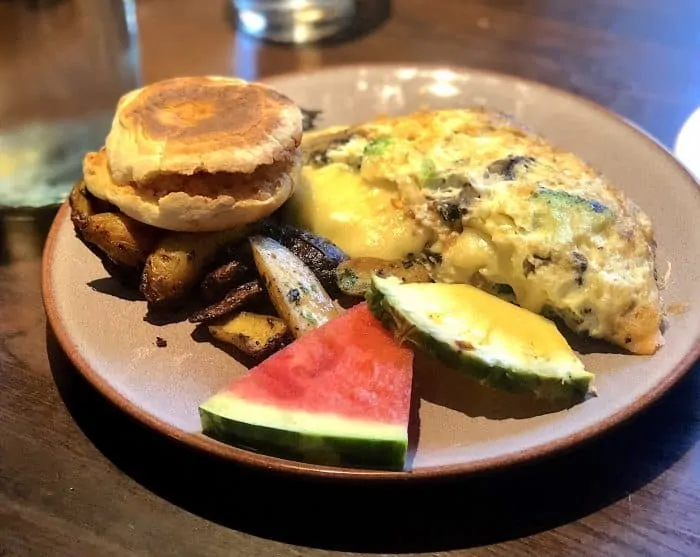 Both in-house restaurants, Junction and The Tavern, make creative use of fresh ingredients from the resort's own gardens, locally-sourced cheese, meats, poultry and fish, paired with an excellent wine list and a long roster of craft beers. They even raise bees which is probably why their Bee's Knees cocktail is soooo succulent! The more upscale Junction has an expansive open kitchen where you can splurge on a memorable tasting menu while watching the professional chefs at work.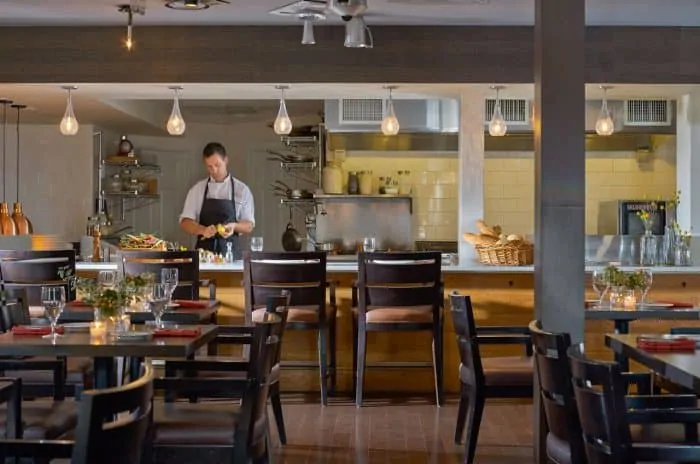 Feeling inspired? Tap into your inner chef by signing up for a hands-on culinary class at the Cook Academy. I've been to more cooking classes than I can count, and many have been a complete waste of time, but the Bistro Favorites class, taught by the amazing Chef Adam Walker, was like fast-forwarding through a year of culinary school. Rather than just teaching us recipes (although I have to admit I got a standing ovation after I made his flavorful French Onion Soup at home) he rattled off more useful Chef inspired short-cuts and tricks of the trade than my fingers could type. Best cooking teacher ever!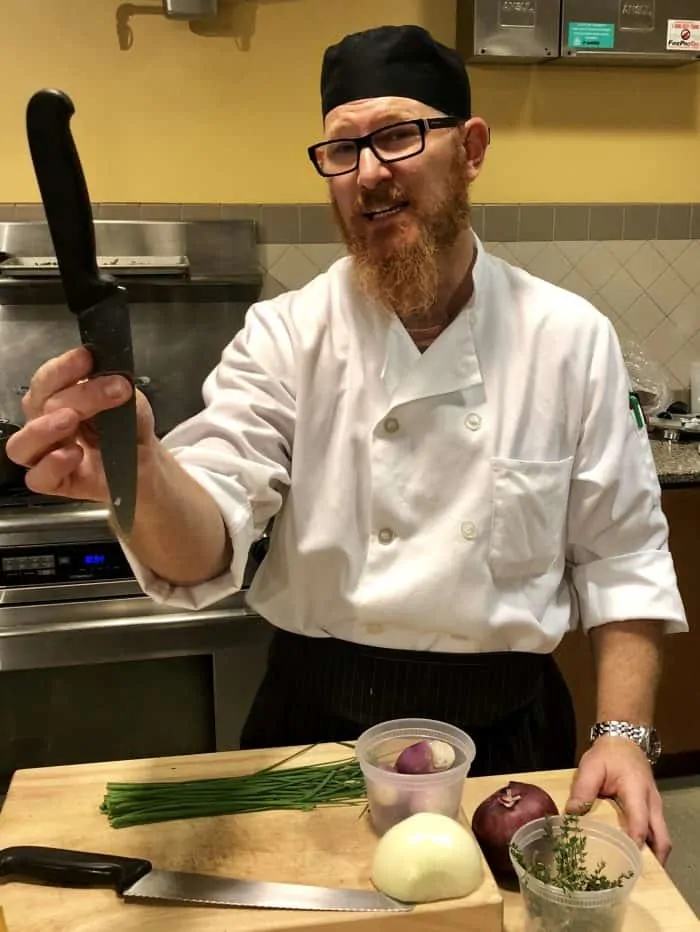 If you need a little break from eating, then nab one of the cozy fireside rocking chairs at the culinary library, where you can thumb through their collection of cookbooks, or perhaps a visit to their tranquil, full-service Spa at The Essex. Show up for your appt early to take advantage of the complimentary steam and sauna rooms, top-notch fitness center, pools, and hot tub.
Side trip:
Take a complimentary tour at the nearby Magic Hat Brewery where they "have been putting a performance into every bottle of beer since 1994" which translates to about 175,000 barrels a year! Their unique open fermentation process fascinated me with copious yeasty bubbles oozing over the tanks.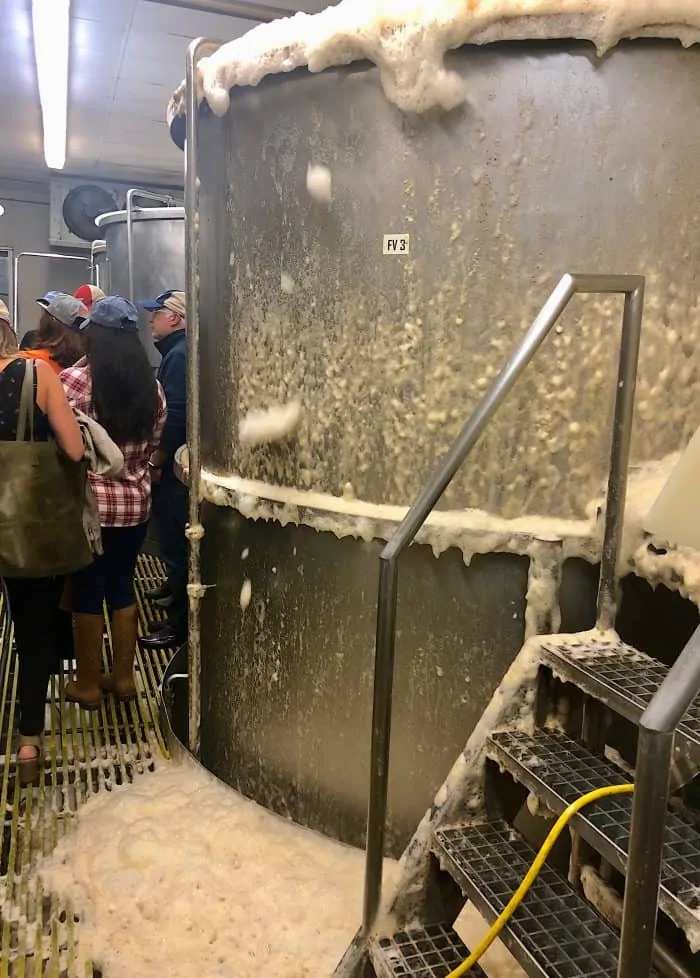 Note the quirky local art work lining the walls and be sure and check out the Artifactory calendar, ground zero for some crazy fun events such as their famous Night of the Living Dead Party or the Magic Hat Mardi Gras in March. But you're probably here to taste the beer, right? It rocks, from their full-bodied Maple Doppelbock to their Laughing Stock Double IPA, they have a beer for all taste buds-just keep trying till you find it.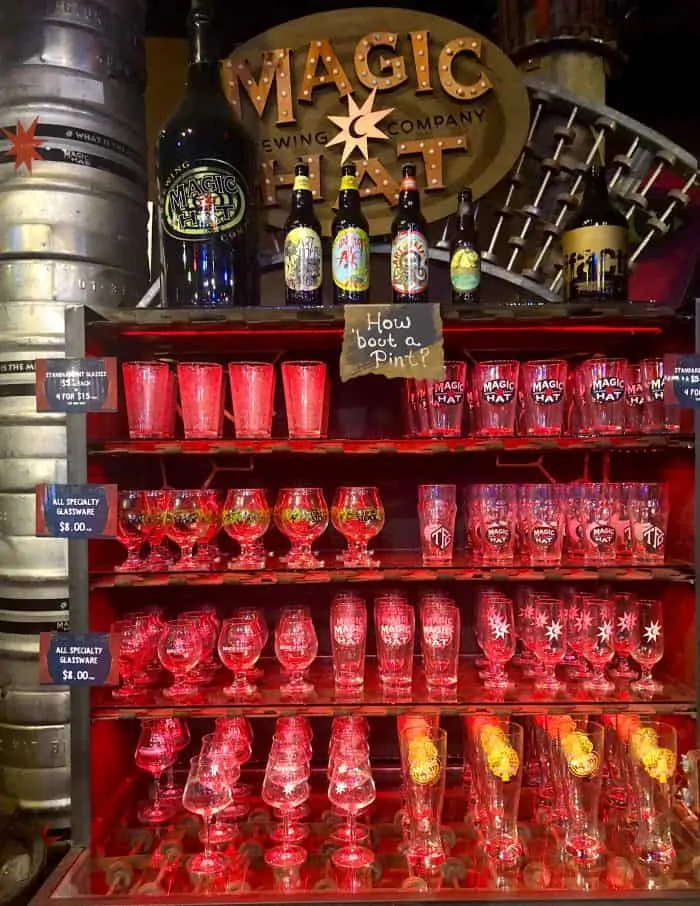 FYI:

Did you know that Vermont has more breweries per capita than any other state?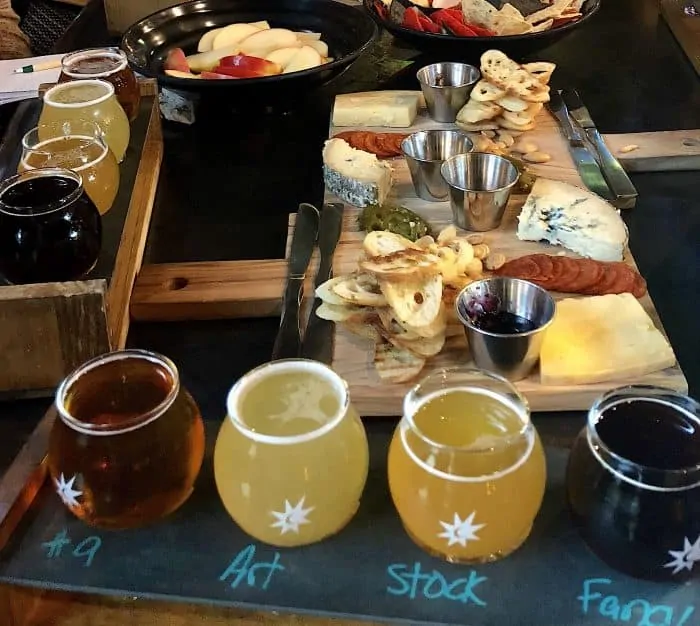 Inside tip:

Their new menu which incorporates seasonal ingredients from local purveyors, in partic their artisanal cheese plates, just happens to pair perfectly with a Magic Hat beer!
Walk it off:
Even I can't get lost exploring Burlington since it all basically revolves around the pedestrian friendly Church Street Marketplace, a National Register Historic District.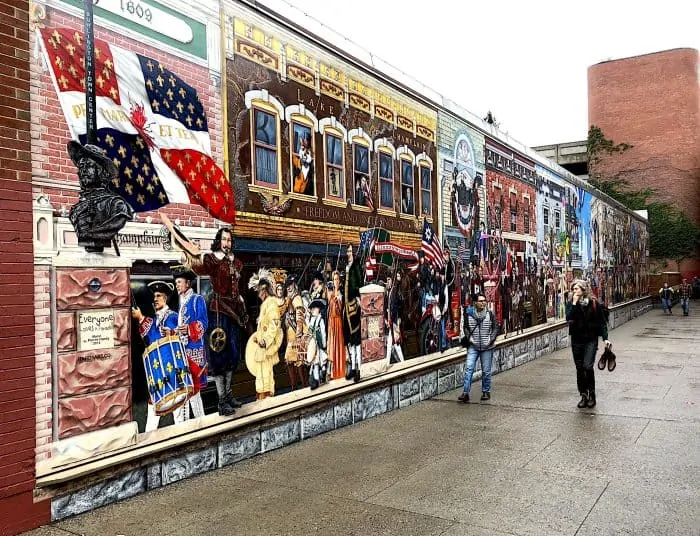 More an open-air mall, the street buzzes with activity since both locals and visitors take advantage of the more than 100 spots to eat, drink and shop. Some talented buskers and diverse street art add to the fun.
Dinner and drinks: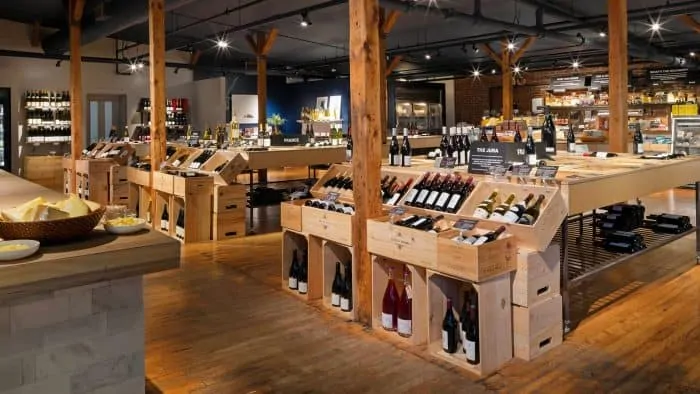 In the mood for some (free) wine tasting? Dying to demystify Napa's Cabernet Sauvignon superiority complex? Hungry for some serious charcuterie or the world's best cheese? Dedalus ticks all the boxes since it's a wine shop, market and wine bar/resto and they do all three amazingly well!
If you can't decide on a cheese they are very generous with their samples or search out the incredibly knowledgeable Ashley, who hailed here from Murray's in NYC. She also can help you pick just the right wine.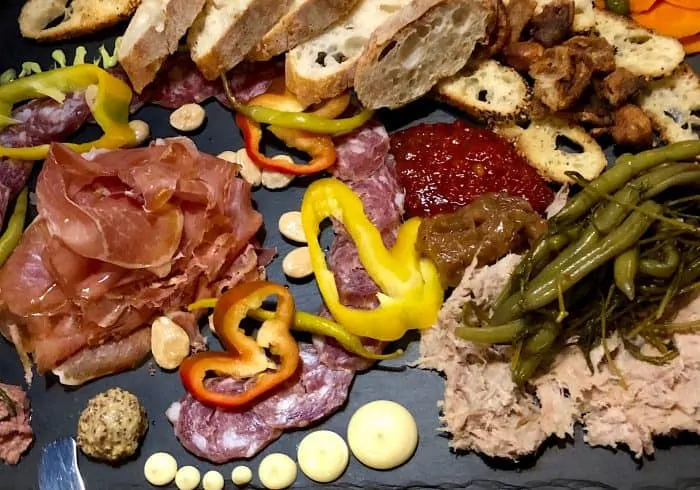 If you need something a bit more substantial, their creative plates, ranging from Burnt Carrots, Local Honey, and Marcona Almonds, to a Roasted Chicken Risotto are all impeccably prepared. If I lived here, this place would be my second home!
Inside Tip:

Sunday's the Wine Bar is hopping with Dollar Oysters from 4-6PM and a special Sunday Night Flight.
The journey continues: Part 2 of road-trippin' foodie fun in Vermont.