Short films shot on location by Clinton and Loni Stark. The Mission Continues…
Stay tuned to the Stark Insider channels on YouTube and Vimeo to get automatic updates for new video uploads.
We've been shooting scenes and interviews like mad over the past few years.
I would travel down to Hell and wrestle a film away from the devil if it was necessary.
– Werner Herzog
Because: the beat will never stop.
It's not always easy, this creative and technical endeavor known as video production. But you don't get there without bruising a few ribs and an ego or two.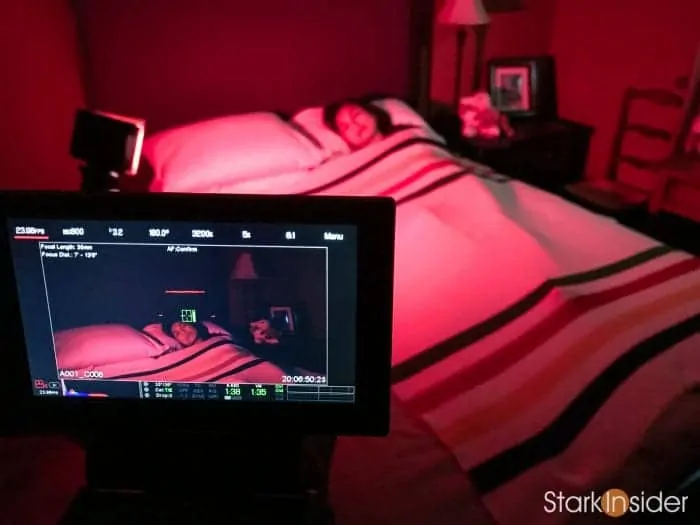 SHORT FILMS 
BY CLINTON & LONI STARK
NOW PLAYING!
STARK INSIDER!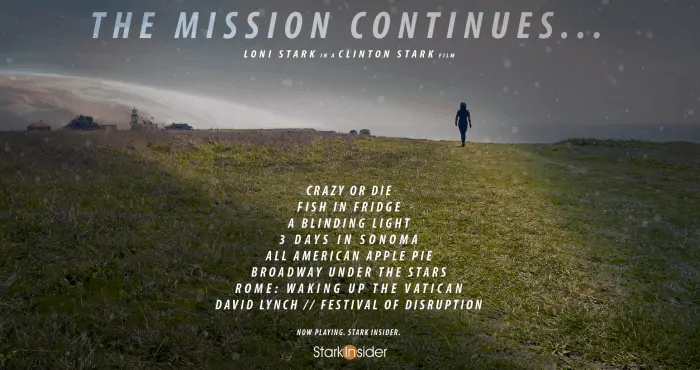 Here's some of the latest Stark Insider shorts:
CRAZY OR DIE
CRAZY OR DIE
DIRECTOR'S COMMENTARY WITH CLINTON & LONI STARK
FISH IN FRIDGE
A BLINDING LIGHT
Self-plagiarism is style.
– Alfred Hitchcock
3 DAYS IN SONOMA
ALL AMERICAN APPLE PIE
BROADWAY UNDER THE STARS
ROME: WAKING UP THE VATICAN
DAVID LYNCH // FESTIVAL OF DISRUPTION
A film is – or should be – more like music than like fiction. It should be a progression of moods and feelings. The theme, what's behind the emotion, the meaning, all that comes later.
– Stanley Kubrick