Join in the adventure! Janice Nieder heads to Tupelo in Part 2 of the Mississippi Road Trip…
Detour to New Albany, a recent winner of USA Today's Reader's Choice Best Southern Small Town, for some tasty breakfast sweeties at Sugaree's Bakery. For over 20 years Mary Jennifer Russell has wowed fans with her Southern heirloom recipes, carefully baked with a lot of love. Standouts include her moist butter cake with cooked caramel icing painstakingly stirred in a black cast iron skillet, and no local birthday is complete without one of her colorful Rainbow cakes.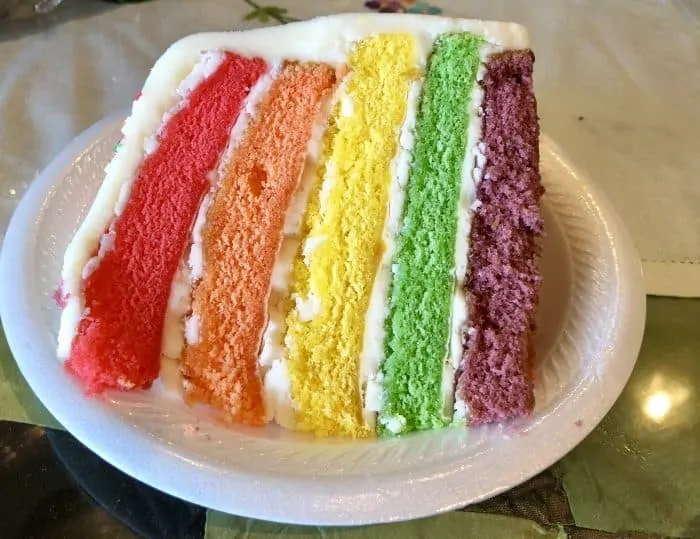 Inside tip:

Good news: Her pristine collection of vintage aprons makes perfect gifts for foodies. Bad news for anyone trying to drop a pound: they ship nationwide!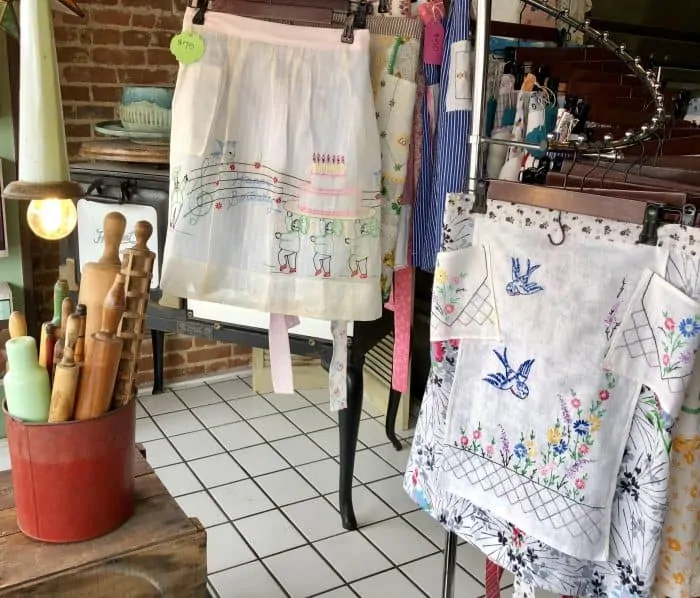 Shake off your sugar rush by strolling down main street which is chock full of galleries, gift shops, and antique stores. See what the current exhibit is at the Union County Heritage Museum. They had a wonderful quilt exhibit when I was there. Behind the museum, right next to Faulkner's birthplace is the award-winning Faulkner Garden.
If you indulged in more than one slice of cake (easy to do) you're at the right place, since New Albany is 'the gateway to the Tanglefoot Trail' Mississippi's 44-mile Rails to Trails path, so start walking.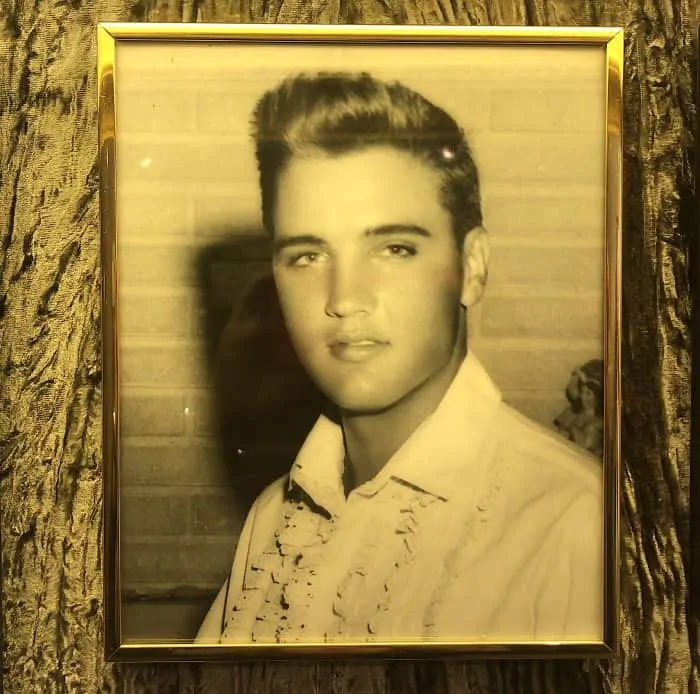 Tupelo: where it's all about the Elvis Experience!
If you have time you can easily fill a day following the footsteps of this rock and roll legend. There are a dozen significant sites, identified with a bronze plaque, ranging from Elvis's fave swimming hole to his elementary school.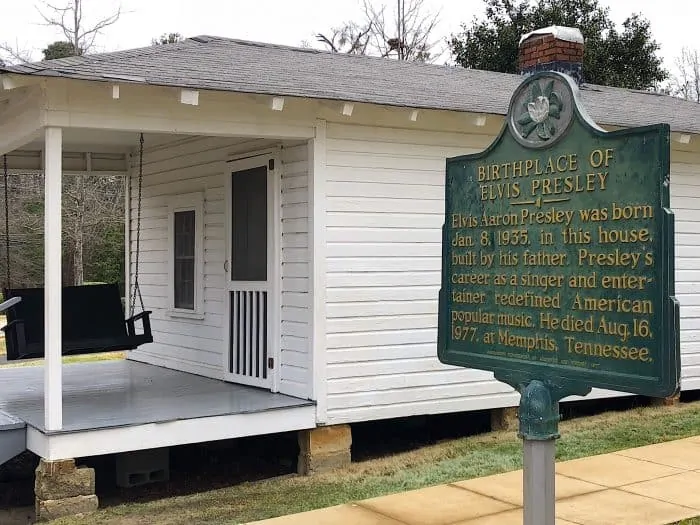 Must sees are the Elvis Presley Birthplace where you can tour his humble two-room home, built by his father for $180, his childhood church where he fell in love with gospel music, and a most informative museum.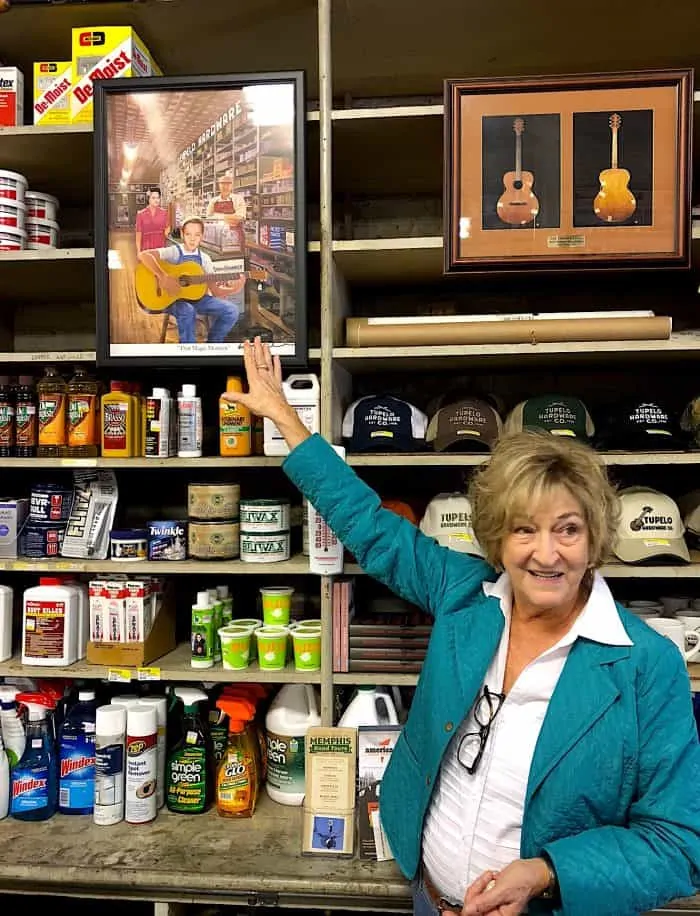 Head over to the iconic Tupelo Hardware Store to see where it all began. In 1946, Elvis's mother, Gladys Presley, bought a guitar here for her 11-year-old son instead of the rifle he dearly wanted. The store is still owned by the same family that opened it in 1925.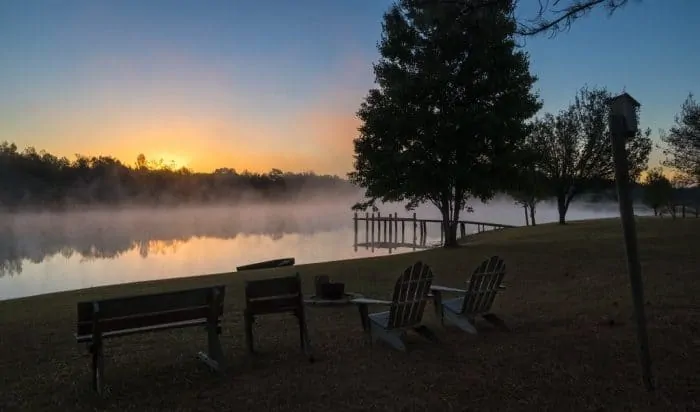 Stay: The Fairfield Inn & Suites in Tupelo makes a convenient stopover, close to all major attractions. Or if you'd like to get away from all the Elvis shakin' going on, the Moon Lake Farm B & B offers a homey retreat.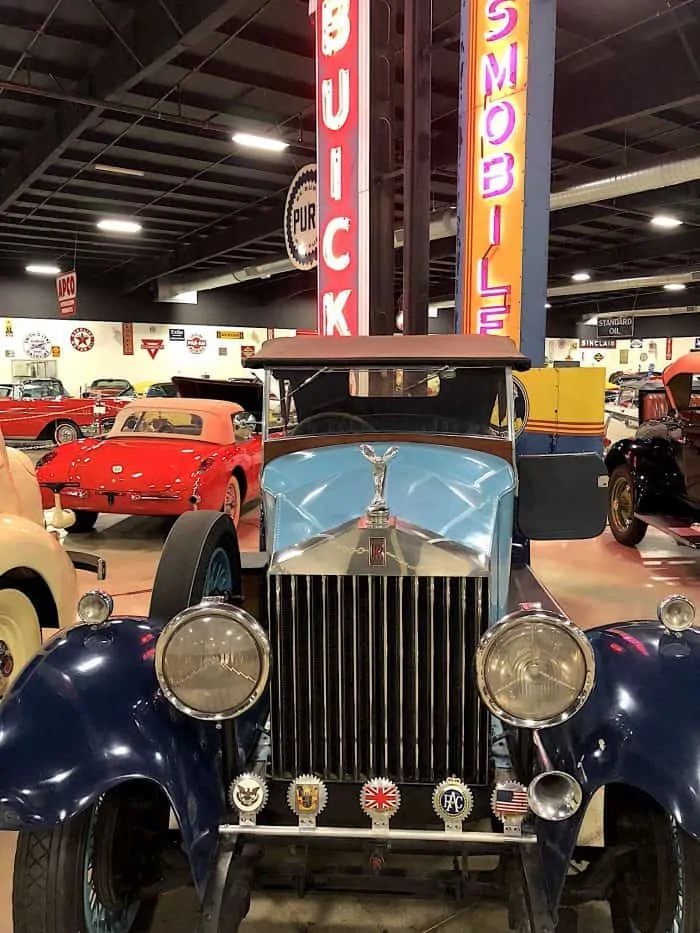 Side Trip: Before leaving town you have to see the amazing Tupelo Automobile Museum filled with over 100 vintage cars including steam-powered vehicles, an 1886 Benz, a rare Tucker, and an early "smart car". Of course, being in Tupelo they also have a Lincoln owned by Elvis.
Mark your calendar: The 20th Annual Tupelo Elvis Festival, honoring Elvis and the impact his music has worldwide, will be June 6-10, 2018.