Fans of magic, get ready for some of San Francisco's best.
EXIT Theatre has announced its annual Fog City Magic Fest will run January 24-27, 2018.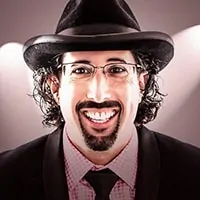 Festival co-founder Jay Alexander (The Marrakech Magic Theater) kicks things off with a performance at the opening night gala on Wednesday, January 24.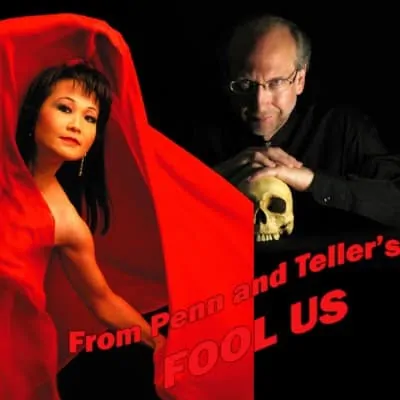 Magicians and stars from Penn and Teller's Food Us, Jade (watch the Stark Insider interview) and David Parr headline with Fool Us Night on Thursday.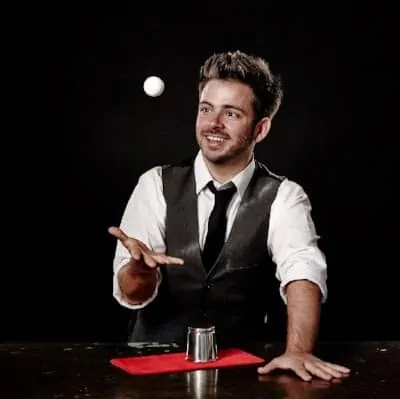 Illusionist and magic designer Andrew Evans (create of Bay Area's Magic Patio) takes the stage on Friday evening.
Saturday shows feature: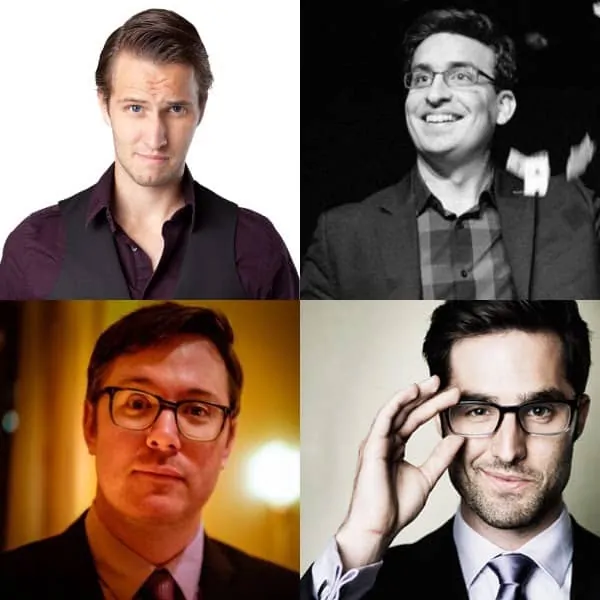 The family magic of Dante Mancini (organizers say "bring yer kids!"), A Tribute to Daryl with Dennis Kyriakos, Otis, Susan Keller, and Peter Samelson (proceeds benefit the American Foundation for Suicide Prevention) and The Return of Magic Slam! with Ryan Kane & Michael Feldman vs. Brad Barton & David Gerard with celebrity judge and host Christian Cagigal.
I am a great admirer of mystery and magic. Look at this life – all mystery and magic.
— Harry Houdini
Needless to say, EXIT has cooked up an impressive line-up for this year's festival.
Tickets are now available and start at only $20, and for those who really want to have their brains melded can opt for the $100 All Festival Pass which gets you into all 6 Fog City Magic Fest shows.
What's Happening San Francisco: 3rd Annual Fog City Magic Fest

EXIT Theatre, 156 Eddy St., San Francisco

January 24 – 27, 2018

Wednesday 8:00PM January 24, 2018

The 3rd Annual Fog City Magic Fest Opening Night Gala hosted by Jay Alexander
Local legend and star of The Marrakech Magic Theater hosts a night of magic and variety including Christian Cagigal, Calvin Kai Ku, Jade, and David Parr!

Thursday 7:00PM January 25, 2018

Jade took the male-dominated world of magic by storm in 1990, when she won first place in the International Brotherhood of Magicians' World Magic Competition, and was honored with the organization's coveted Gold Medal of Magic, a prize awarded only a handful of times in the competition's 35-year history. She has performed throughout the U.S., Europe and Canada. Some of her accomplishments include a command performance for the Royal Family of Monaco at the Princess Grace Theater in Monaco; recipient of the Golden Mandrake Award, France's most prestigious magic honor; as well as being recognized by the International Magicians Society as "Best Female Magician of the Year" in a ceremony in Las Vegas.

Thursday 9:00PM January 25, 2018

David Parr is the creator of Chicago's longest-running magic show, The Magic Cabaret, now celebrating its tenth anniversary! The Magic Cabaret was chosen by the Travel Channel as one of the top nine magic shows in the nation! (Because top ten lists are so passé.) You might recognize David Parr from his appearance on the hit TV show Penn & Teller: Fool Us on The CW network. In an episode titled "Does This Trick Ring a Bell?" (Season 4, Episode 5), David's magic skills were put to the ultimate test in front of the cameras, a live audience of hundreds, millions of TV viewers, and two very savvy magicians. (Spoiler alert!) He totally fooled Penn & Teller and took home the coveted Fool Us trophy — and won a guest spot in their live show in Las Vegas! In the hidden world of magicians, David is best known for his theatrical performing style and his writing and teaching skills. He is the author of several very well-regarded books for magicians and has provided guidance and instruction to wonder-workers all over the world, including at the prestigious Magic Castle in Hollywood.

Friday 8:00PM January 26, 2018

Andrew Evans is a professional illusionist and magic designer who brings a modern, innovative twist to magic. He founded The Magic Patio—a magic speakeasy tucked in a corner of San Francisco—and his background in engineering and design helps him create unique illusions that have impressed audiences on 6 continents (come on Antarctica!). When he's not on stage, Andrew is a Design Lead at IDEO and a Guest Lecturer at the Stanford d.School. He regularly performs and speaks around the Bay Area to help companies explore the intersection of magic, design, and creativity.

Saturday 1:00PM January 27, 2018

The Family Magic of Dante Mancini
Dante was born to be a magician. As a child, his father built props for professional touring magicians out of the workshop in their New York home. At ten, Dante began studying his art at the world famous "Tannen's Magic Camp". By twelve, he could be seen handing out his business card and performing at local community events. His passion to perform led him to study theater at New York University's prestigious Tisch School of the Arts. After moving to California, Dante's work expanded into television, commercials and print. He was cast to play himself on the Emmy nominated television show "Hip Hop Harry" that aired on the Discovery Kids network. In 2013, Dante was awarded San Francisco's Performer of the Year by RAW, an international independent art organization. Now living in the Bay Area, Dante continues to enjoy bringing magic to events nationwide.

Saturday 4:00PM January 27, 2018

Tribute to Daryl
A celebration of the life of one of magic's most beloved and influential magicians. We were honored to have Daryl as our guest performer in 2017, and the magic community suffered a great loss when he left us last February. Fog City Magic Fest was one of the last public performances he gave. All money made from the show will go to the American Foundation for Suicide Prevention. Hosted by Dennis Kyriakos, with Otis, Susan Zeller, and from New York City, legendary magician Peter Samelson.

Peter Samelson (tribute headliner) insists that he doesn't do magic; he only helps people to see it. He is an illusionist/entertainer/philosopher, blending simplicity and sophistication as he provokes thought and inspires wonder. Christened "the soft-spoken conceptualist of sorcery" by the New York Times, Peter has distinguished himself not only as a magician, but as an artist. Peter is the recipient of the 2015 Jack Gwynne Award for Excellence in Presentation, graced the cover of Genii Magazine, not once but twice, and was given a Merlin Award for Lifetime Achievement from the International Magicians Society. He has performed atop the Great Wall of China, for Mexican peasants and Grand Prix race car drivers, Princess Stephanie of Monaco, the jet-set of Paris and the fishermen mending their nets on the beaches of Cartegena.

Saturday 8:00PM January 27, 2018

CLOSING NIGHT SHOW! 3RD ANNUAL MAGIC SLAM!
Ryan Kane and Michael Feldman (Magic Castle) take on David Gerard (PianoFight) and Brad Barton (The Lost Church) in the Ultimate SLAM in magic! Four magicians split into two teams, are given one secret ingredient (Okay, it's usually more than one) and have 30 minutes to come up with a brand new magic trick to present before our judges and YOU! Who will win? Who will lose? YOU help decide! Hosted by the Best Magician of the Bay Award Winner (SFBG/48 Hills) Christian Cagigal! With special guest judges Danté Mancini; Brian Scott, from New York's Monday Night Magic; Peter Samelson; and from The Moth and NPR, Dhaya Lakshminarayanan.
Stark Insider looks forward to seeing you out on the town!