Travel writer Janice Nieder is A Kiwi in Alabama. Part 4 takes us to Montgomery.
It's amazing what a difference a one-hour drive can make. Although we were leaving the black dirt farms, grand antebellum and archetypal small Southern towns for the vibrant city of Montgomery we were still following the path of the Civil Rights Trail, since Montgomery was the original capital of the Confederacy as well as the birthplace of both the Civil War and the Civil Rights movement.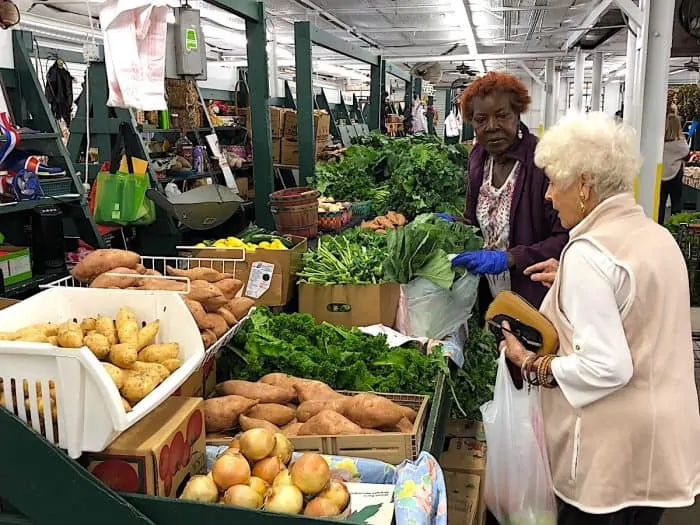 We only had one day to see all the best sights so we were thrilled to follow the action- packed agenda created for us by Meg Lewis, Director of Tourism for the Montgomery CVB. Luckily, many of the historic sights are all within walking distance.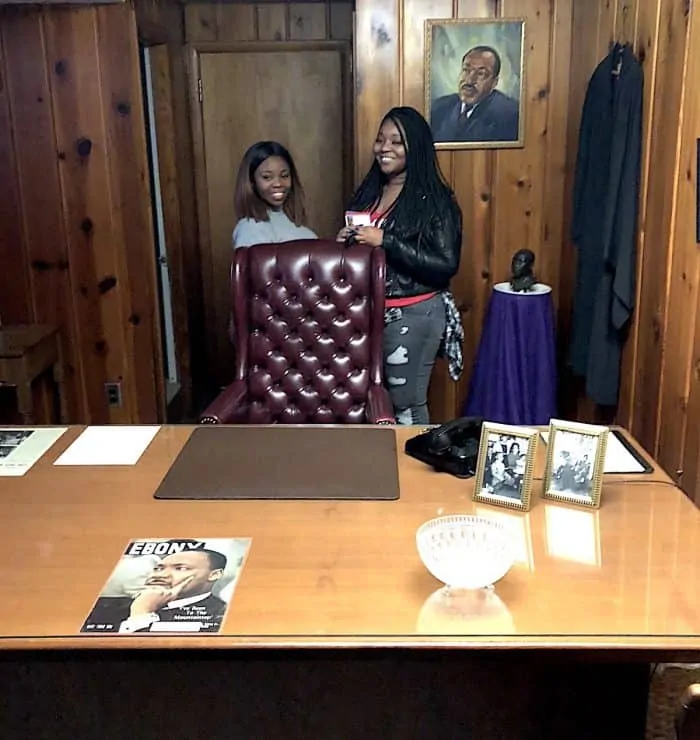 We started at the Dexter Avenue King Memorial Baptist Church, the only church that Martin Luther King served as pastor and the launching place for the Montgomery Bus Boycott.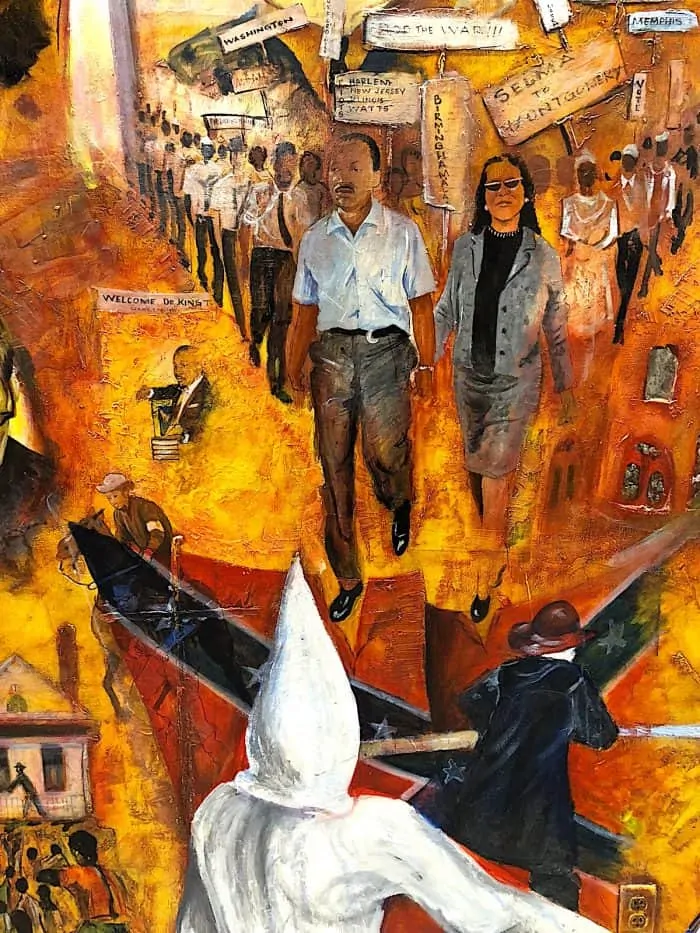 If Wanda is your tour guide (she is excellent) ask her to sing a gospel for you.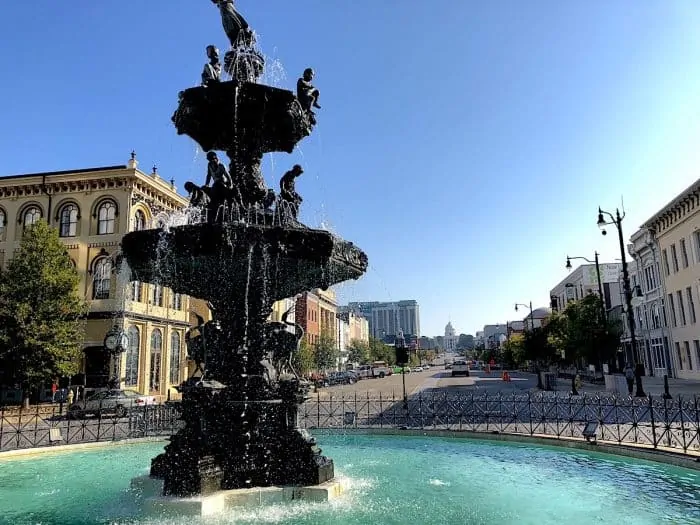 Inside Tip: The main drag of Dexter Avenue has great historic importance. You can stand at one end, where the slave auctions were held and look all the way to the other end which is anchored by the Capitol building where Jefferson Davis was inaugurated.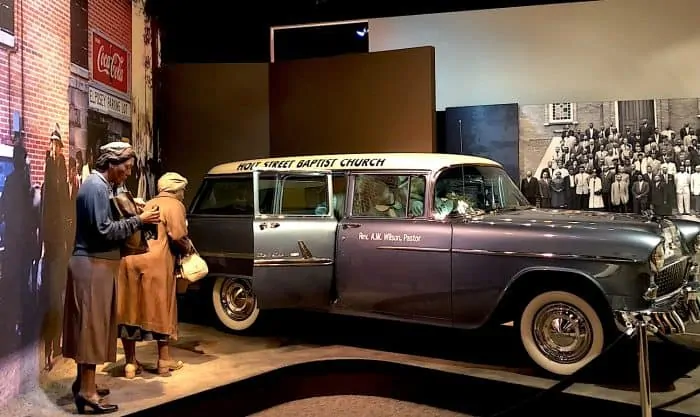 Next up is one of the best museums I've ever visited, The Rosa Parks Museum which was built on the exact spot where Parks was arrested. Through state-of-the-art, interactive exhibits, you'll bear witness to Rosa's arrest and learn how by "simply" refusing to give up her bus seat to a white man, this brave woman ignited the Civil Rights Movement.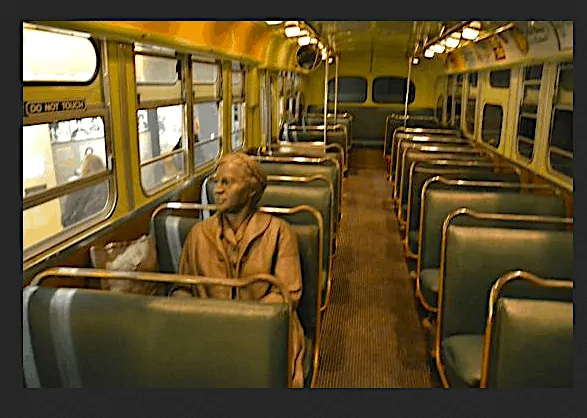 For our cultural fix, we darted into the newish F. Scott and Zelda Fitzgerald Museum located in the last surviving home of the couple. It now houses a large collection of first editions, family photos, heartfelt love letters, and some eclectic mementos from the Jazz Age.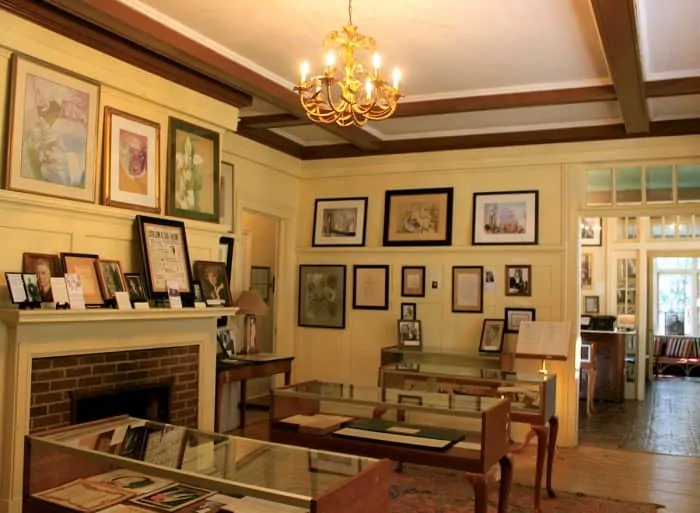 During our enlightening tour, we learned that Zelda Sayre was a native of Montgomery and lived here until her marriage to Scott in 1920. She was also an accomplished painter and ballerina and (who knew?) that Gatsby was considered a "flop!"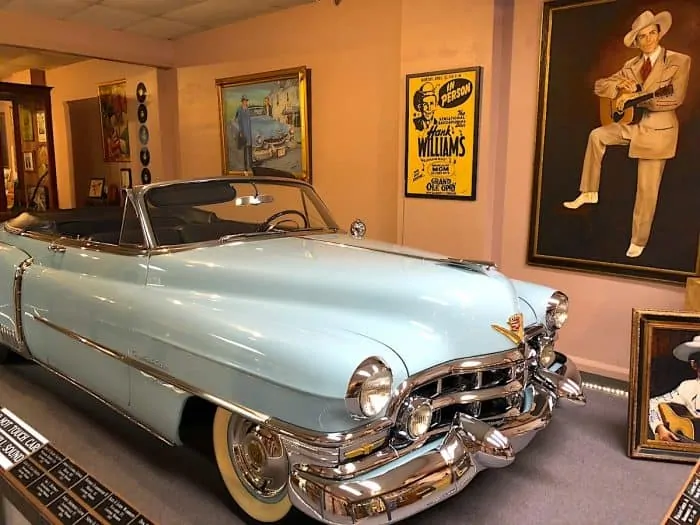 At the other end of the spectrum is the well-curated Hank Williams Museum, filled with a variety of music, costumes, and personal memorabilia associated with this country music superstar. They even have Hank's 1952 Baby Blue Cadillac.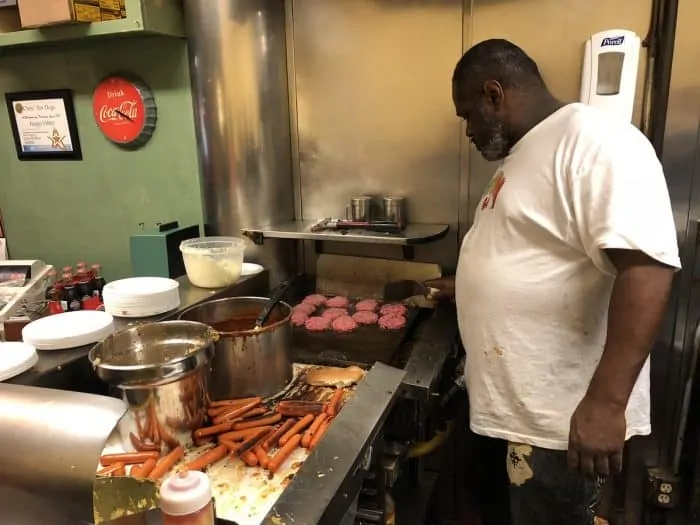 Inside Tip:

Word is that Hank and his band, The Drifting Cowboys were frequent customers of Chris' Hot Dogs, a hot dog dive in downtown Montgomery that just celebrated it's 100th birthday this year! We popped in to try the signature "All the Way," dog which is drenched in Chris' secret sauce, sautéed onions and kraut. When I asked Chris's son, Theo, "How many dogs have you served?" he replied without missing a beat, "If I had taken time to count them all I would have gone bankrupt!"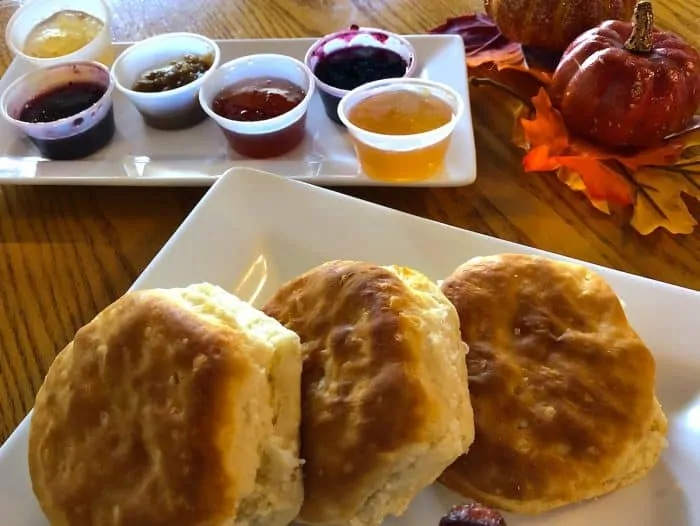 Meg had arranged a perfect day of southern dining which started with breakfast at Cahawba House known for serving Bama Bona-fide Southern Cuisine. However, we were there strictly for the fluffy buttermilk biscuits which arrived flanked by an army of local Hornsby Farm jams, ranging from Strawberry Jalapeno to Yard Pear. Ok, so we also had a little nibble of their cinnamon apple fries, a few beignets, and some Conecuh sausage, but only to add some protein.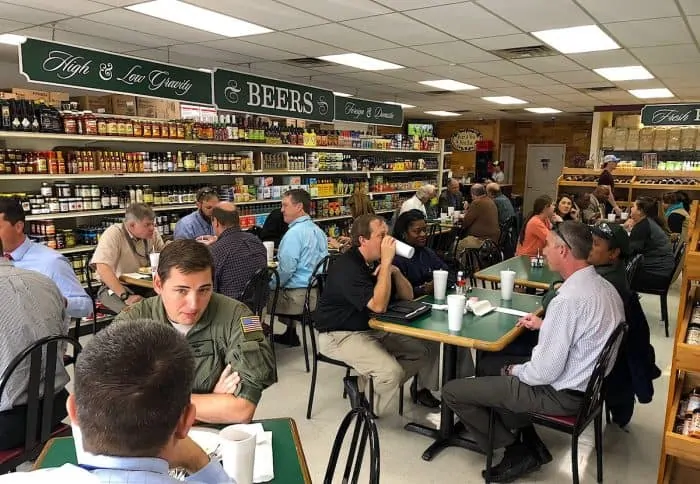 Thankfully, we toured all over town so we actually had a little appetite when we entered Derek's Filet & Vine, located in the historic/hipster nabe of Old Cloverdale, where the streets are lined, not with gold but some mighty fine eateries.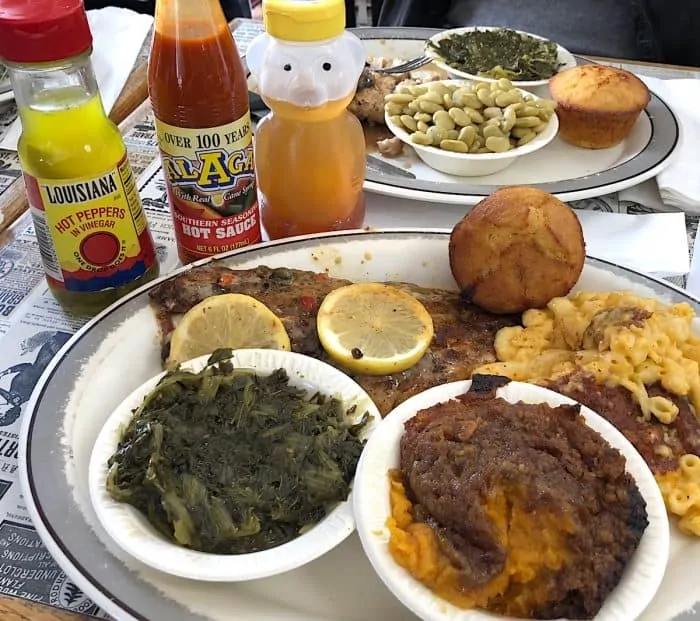 Dodge the swarms of shoppers in this specialty food deli, wine and craft beer store because you want to queue up for the "meat and three". I opted for the greaseless fried catfish, mac'n'cheese, sweet potato casserole and collard greens as a nod to something heathy-ish. It was our fave meal of the trip!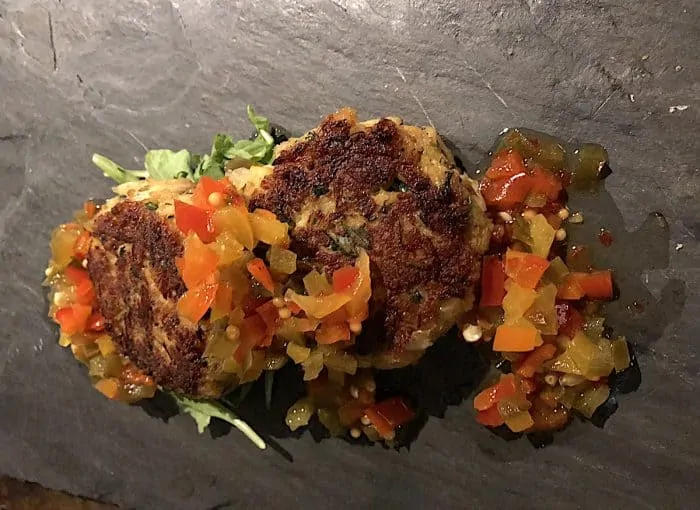 Our dinner spot, The Vintage Year, was right down the street. What started as a wine shop in1984 has morphed into a popular, casually elegant, full-scale restaurant due to its superb service, top-notch wine list, and creative cooking, The menu features seasonal ingredients, hand-cut meats, and fresh seafood which can be best appreciated by ordering the Gulf snapper topped with a flavorful Andouille, shrimp and crab stew.
In general, I was struck by the grand rebirth of Montgomery's downtown area, once full of decaying old buildings that have been successfully repurposed and now house a plethora of successful restaurants, bars, galleries and boutiques. Such a great vibe here now!