Travel writer Janice Nieder is A Kiwi in Alabama. Part 5, and the conclusion to the series, takes us to Birmingham.
From the tastiest BBQ pig (the Pork & Greens at Saw's Soul Kitchen, located in the newly trendy nabe of Avondale) to their too-cool-for-school restored pig iron foundry, there is waaay too much going on in Birmingham to fit into the barely a day, we had to spend there, particularly since our main mission was to was to enjoy a leisure dinner at the Frank Stitt's legendary Highlands Bar and Grill.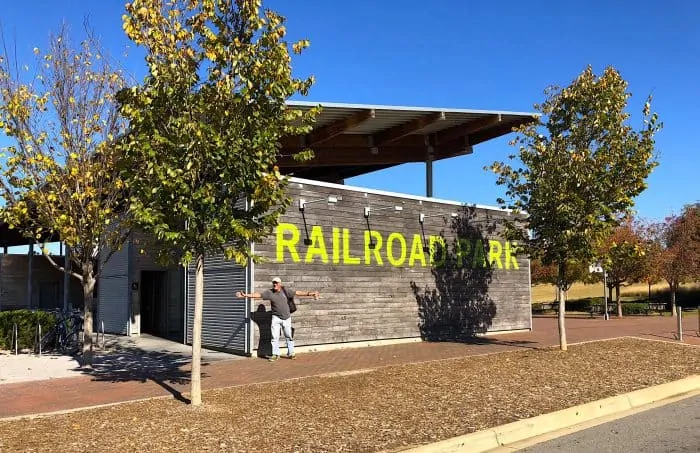 Birmingham, once a fading old industrial town, is now teeming with creativity and young energy, led by one of the youngest mayors since 1893, who tweeted that he is "looking forward to moving our city forward." We learned that Birmingham has more green space per capita than any other U.S. city. One perfect example is Railroad Park, an unused railroad switch field that was turned into a well-maintained, eight block green space, so popular the locals refer to it as "Birmingham's Living Room".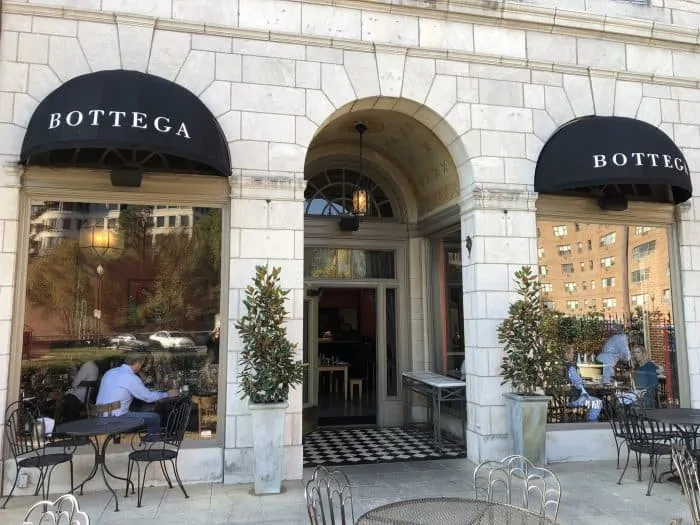 We decided that before tackling the Big 3 civil rights sights, we should fuel up first at Bottega, Frank Stitt's stunning Italian restaurant housed in an imposing, repurposed Mid-twentieth century department store. Stitt, a nine-time James Beard Foundation finalist who was inducted into the James Beard Foundation's "Who's Who of Food and Beverage" in 2011, is known for his regional, down-home cooking prepared with European finesse. We thoroughly enjoyed our beautifully plated Tuscan salad, homemade chips and charred onion dip, and fried chicken livers, although after seeing the blackened-edged, sweet-smelling fennel sausage pizza our server brought to the next table, I'd order that next time.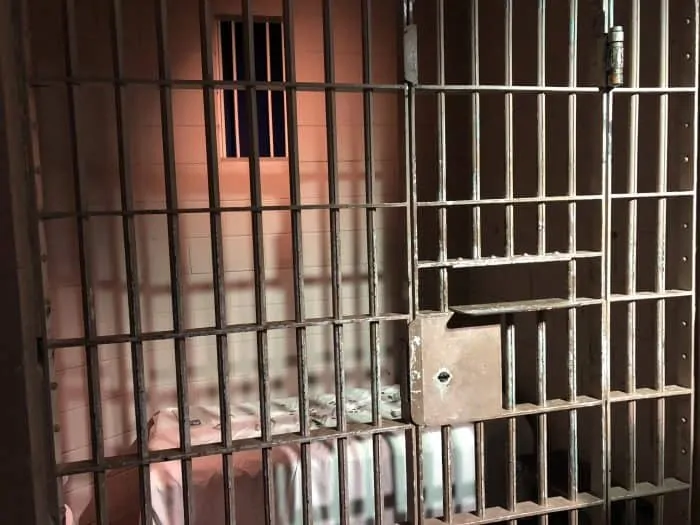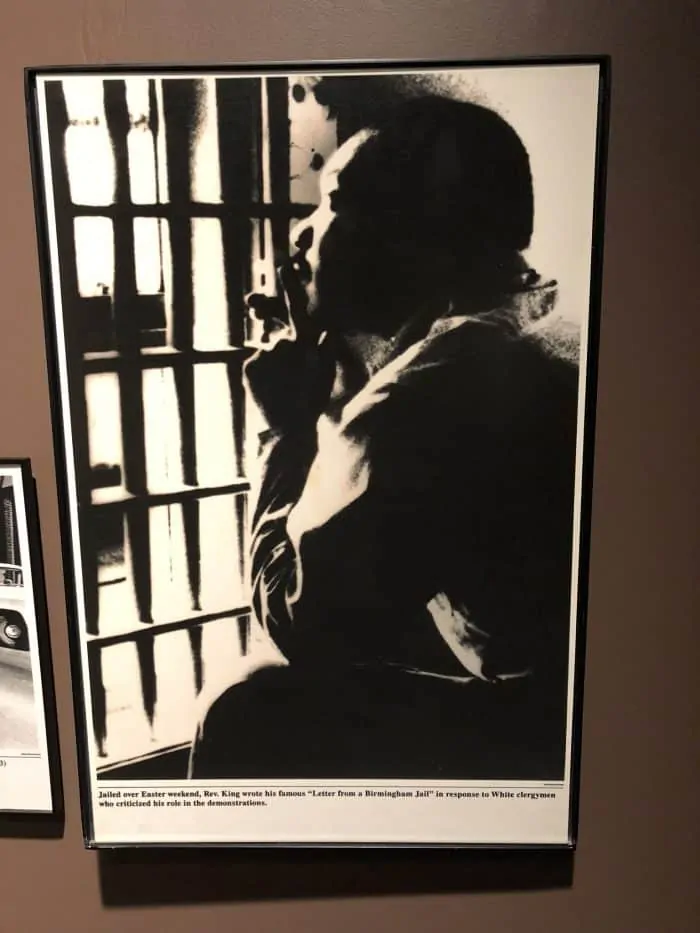 We began at The Birmingham Civil Rights Institute, the largest civil rights museum in the country, which traces the struggles of Black Americans starting with the Jim Crow laws in the1800s up to the demonstrations in the 60's. You can touch the original jail bars where King was being held when he wrote, and later smuggled out, his famous "Letter From Birmingham Jail" in 1963.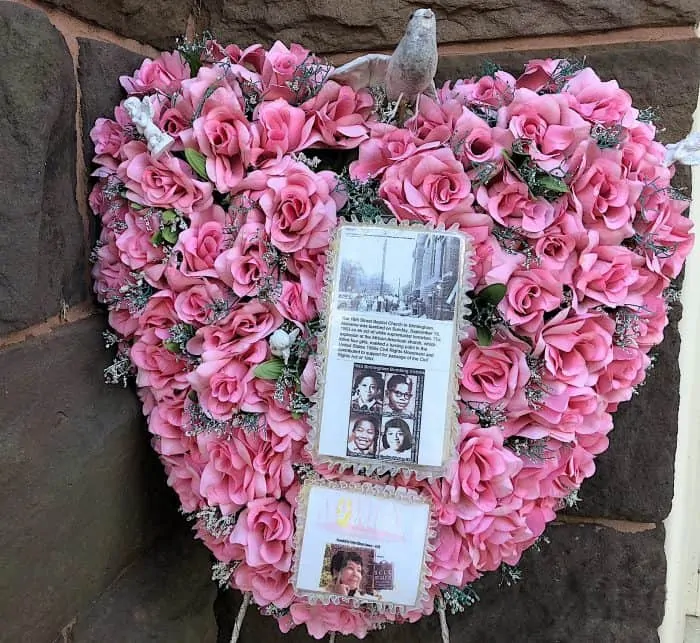 I took a deep breath to steel myself for our tour of The 16th Street Baptist Church. I had watched Spike Lee's film, 4 Little Girls, on my flight over so I was well-versed in this horrific story, yet nothing could prepare me for the heartbreak of seeing the where white supremacists placed the bomb that killed four African-American schoolgirls while they prepared for worship service.
For a much needed emotional break, we walked across the street to the Kelly Ingram Park, where an inscription on the wall reads a "place of revolution and reconciliation". The park served as ground zero for many civil rights sit-ins, demonstrations and confrontations in the 60' s.
Tune in to the self-guided, phone tour which dramatically brings to life the stories behind the powerful, life-sized sculptures placed along the Freedom Walk.Begin at the memorial sculpture for the four girls inscribed with "A Love That Forgives".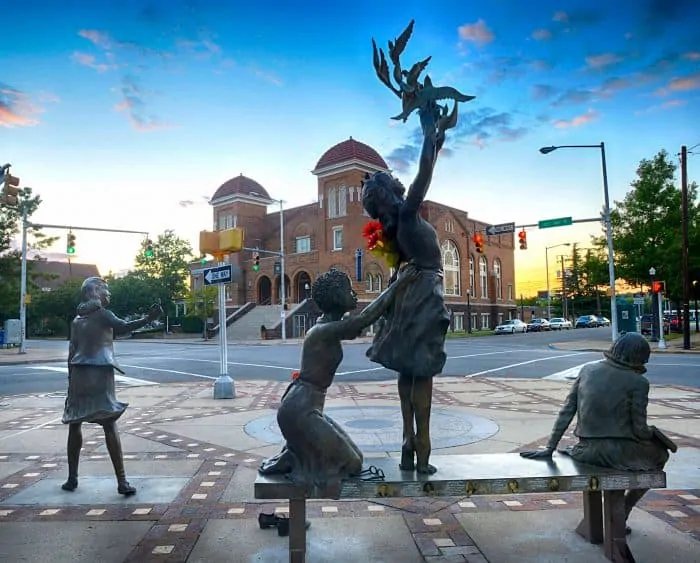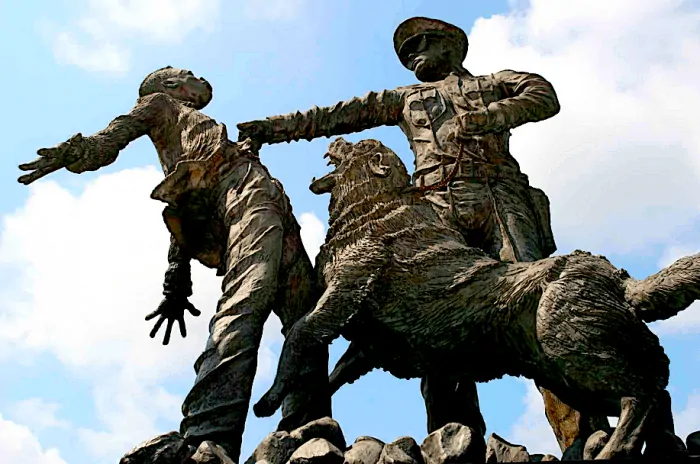 We took a brief detour en route to Vulcan Park and Museum to pop into the new Pizitz Food Hall, which holds court in another repurposed old department store.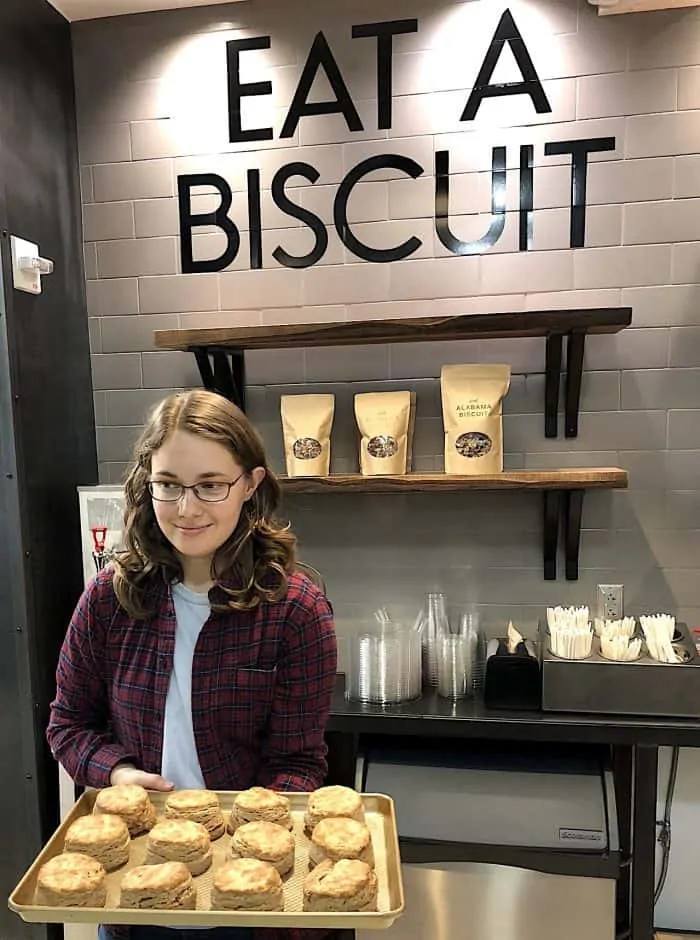 It's filled with about 20 eclectic foodie pop-ups including everything from the Ghion Cultural Hall, the state's first Ethiopian restaurant, to a tempting local offering, the Alabama Biscuit Co., which uses locally sourced sprouted spelt flour.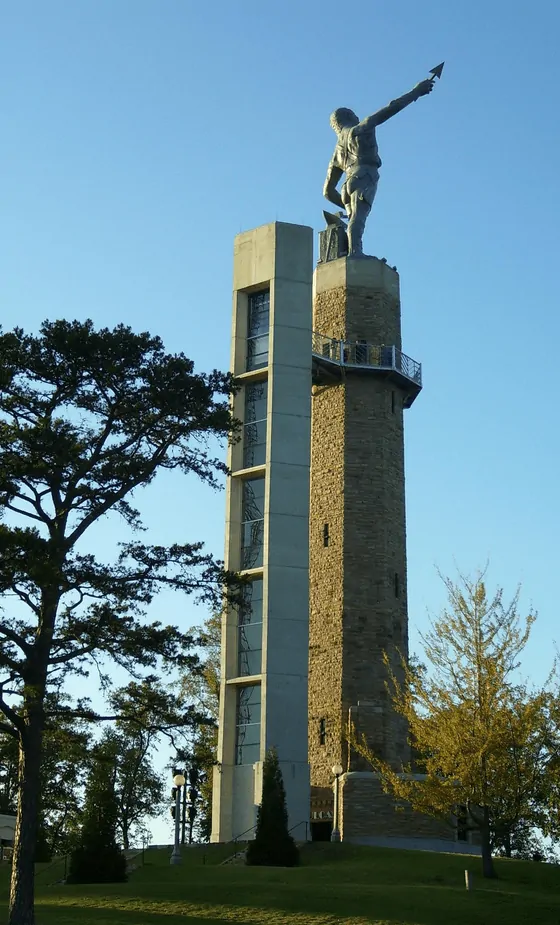 Vulcan Park and Museum is where you go to:
see Vulcan, the bare-bottomed, Roman god of forge and the world's largest cast iron statue,
learn the fascinating back story about everything that goes into the making of a statue this size- I mean how would you even begin to erect this sucker that weighs in at 1000,000 pounds and is 56 feet tall
read about the history of Birmingham
And get the best city views.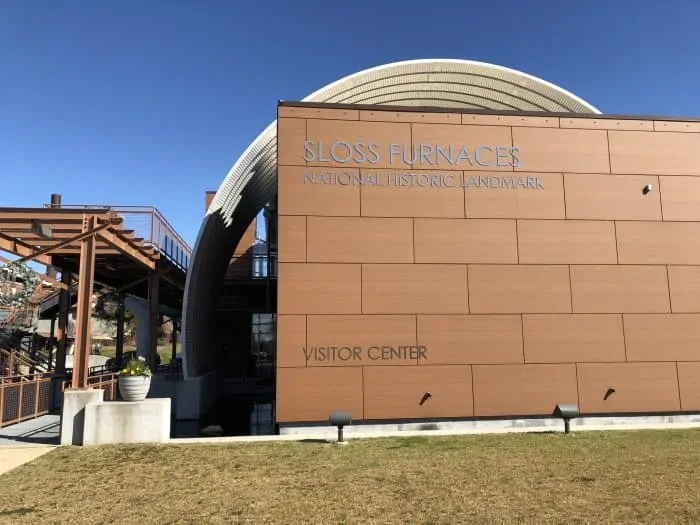 Inside Tip:

While taking in the city views we spied some strange conglomeration of smokestacks that turned out to be Sloss Furnaces, a National Historic Landmark. We raced over for a quick exploration of this old pig iron factory which is now a working museum. Very cool spot for photographers!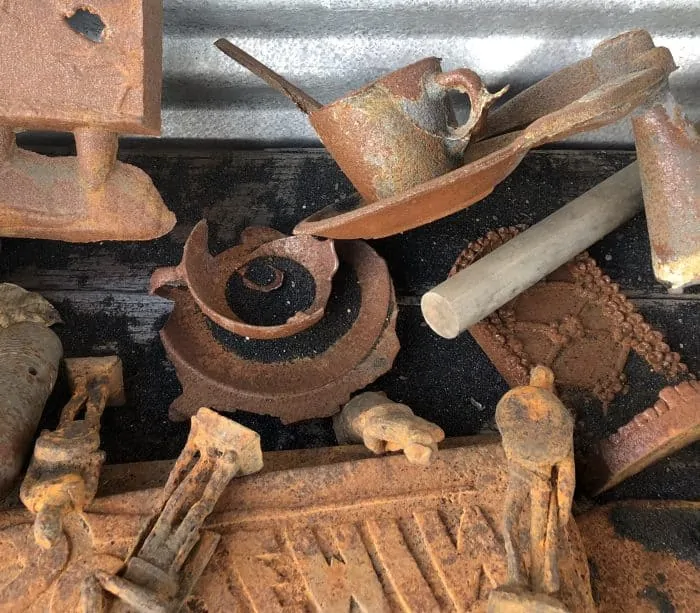 It was finally time for our culinary pièce de résistance, dinner at Highlands Bar and Grill. Since Highlands opened 35 years ago you would think that the crowds might have moved onto newer pastures, but not so. The place was packed to the Largemouth Bass gills with a well-heeled crowd. Many seemed to be regulars, content in the knowledge that while other chefs might rest on their laurels, Stitt just keeps raising his standards.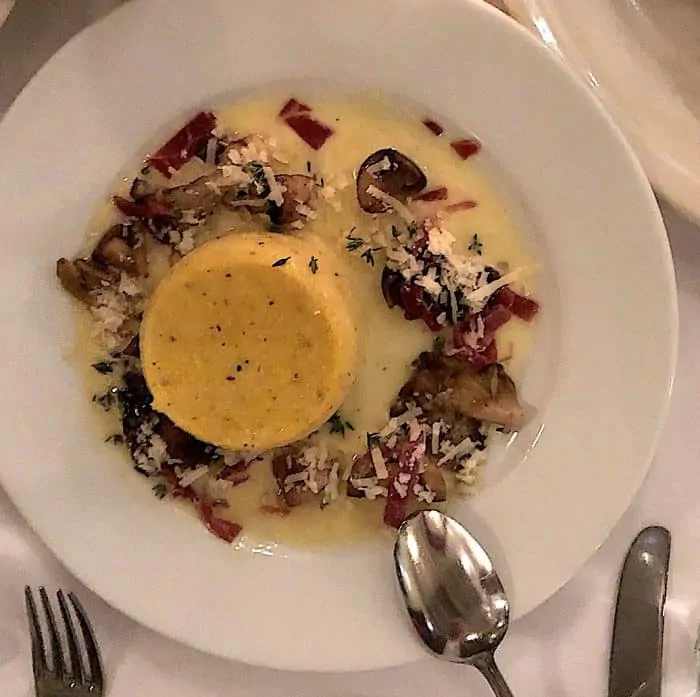 We asked our well seasoned, server, Dawson, for suggestions on what to order. He almost magically divined just the right dishes, suggesting the flavorful Rabbit-Two Ways for me and the Mixed Grill for Jules, so she would be able to sample many different Southern specialties, including a tender farm-raised quail. Although the menu changes daily Dawson wisely insisted we try their signature stone-ground baked grits with country ham and wild mushrooms. After our delightful meal, we decided that a girl can never eat at too many Stitt's restaurants!
We also felt that after our ten days of exploring, we had only begun to scratch the surface of Alabama's offerings, so we're already working on a sequel to our play.