One of the most important decisions you can make as a beginning filmmaker or videographer is to invest in decent audio gear. Solid sound design can really take your work to the next level.
And good news: decent microphones and audio gear needn't deplete your bank account.
I've long been a fan of Rode and their reasonably priced line of shotgun mics. Most feature a 3.5mm jack so you can readily use them on most DSLR and mirror cameras. Canon 70D, 80D. Panasonic GH5. Sony a6000/6300/6500 and a7S series. You name it. Rode makes good stuff.
But, if you want an improvement in sound, albeit small, you may want to consider making the jump to XLR.
An XLR connection is broadcast quality — it features a robust design, with a cable that is less susceptible to interference from things like power sources and transformers. That ultimately means high quality audio.
Most doc-style cinema cameras — like the Sony FS7, Canon C100/C200 and new Panasonic EVA1 — have XLR inputs for good reason. They deliver stellar audio quality. And, because they're based on an industry standard, you can freely use a XLR mic on cameras from just about any manufacturer.
The mic I recommend as a nice step up from a Rode, is this one: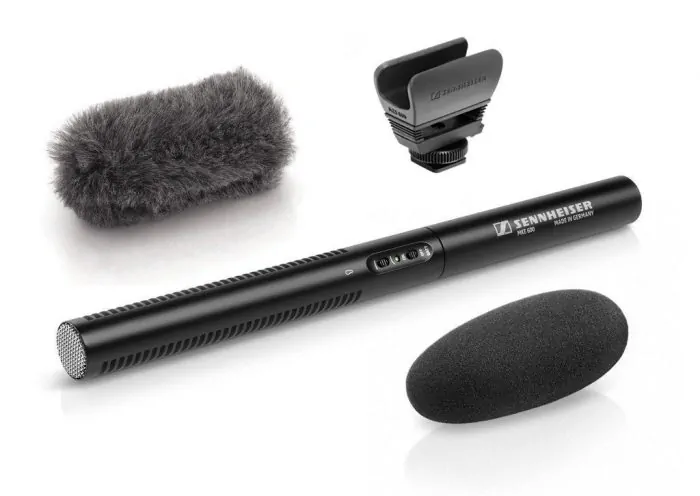 There's other good ones too, including the NTG3 made by Rode. The key point is that XLR connector. It can make a big difference.
Note: You can find the Sennheiser MKE 600 on Amazon.
I've been using the MKE 600 for many years. It's on my Canon C100 Mark II (still a marvelous camera for the money) 100% of the time.
I'm regularly surprised at how good this shotgun mic is at picking up voices, concerts, and various other background sounds. With some post-production processing (EQ, dynamics, high/low pass filters, etc.) you can really shape a professional grade audio result. At only $349 USD it won't break the bank either.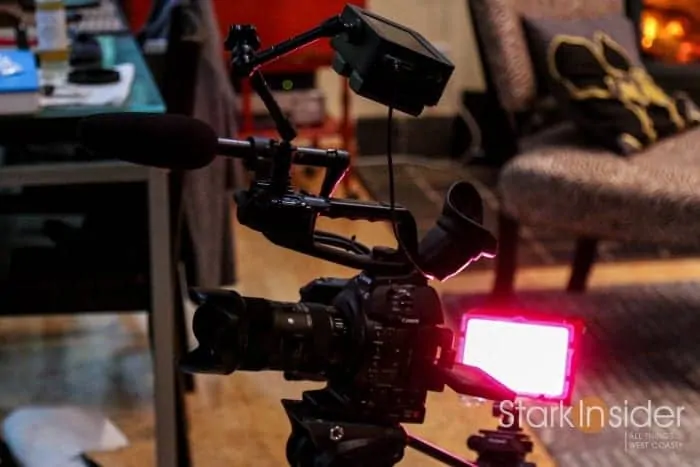 Here's an example below, this is a short doc I shot with the C100 & MKE 600.
We also used lavs for the interviews. But most of the other audio is from the shotgun mic and XLR input, baking HQ audio directly onto the video files on the internal SD cards.
WATCH: Broadway Under the Stars
Gear: Canon C100 II, Sennheiser MKE 600, Countryman EMW Omnidirectional Lavalier Microphones
Location: Sonoma, California
If you have a camera without an XLR input (most mirrorless and DSLR only have 3.5mm jacks for the sake of compactness) then you'll need an adapter. GH5 users have a great option. Panasonic makes an XLR adapter box that sits on top and draws power from the hot shoe. A+ on that design. For others you can find 3.5mm to XLR adapter jacks. The trade-off is weight and bulk. You need to decide if it's worth it. In many cases you may be better off just running a Rode mic and being discrete. Other times, it could be a smart choice to opt for XLR audio. It just depends on the project and situation.
So next time you're looking to take your production values to the next level consider an XLR-based microphone.
Rode. Sennheiser. Audio-Technica. Shure. Sony.
There's lots of great mic options out there. The key is practicing and knowing when to use which type of audio gear (shotgun mics, lavaliers, field recorders, boom mics, etc.) to yield the best results for your work.
We may enjoy camera tests and shootouts — and, no doubt, it's important to understand your camera body well — but in the end things like sound, lighting, color, editing will likely have a larger impact.
Happy shooting!