13.5 hours. Not too shabby. In fact, most impressive. Especially for a powerful tablet featuring a high resolution 12.3-inch display and the latest in Intel processing power.
Microsoft today took the wraps off its latest Surface Pro, and it looks like a nice refinement to a product that should be credited with blowing up a new category several years ago: the hybrid tablet/laptop.
I believe this slick, fifth generation tablet — and its predecessors — to be the best product design to come out of Redmond in years. The Surfacebook comes close, and definitely earns oohs and ahhs, but the Surface Pro gets just about all the details right. In my view it was among the first to take on the design ethos that Apple pioneered, meaning everything is beautifully machined.
If you like to sketch on your tablet (I use it for story boards for Stark Insider videos) or want a light grab-and-go device for the coffee shop or weekend getaways, it's pretty hard to beat.
Specs-wise, Microsoft has, expectedly, bumped up just about everything across the board with the Surface Pro 2017:
Microsoft Surface Pro 2017 Key Specs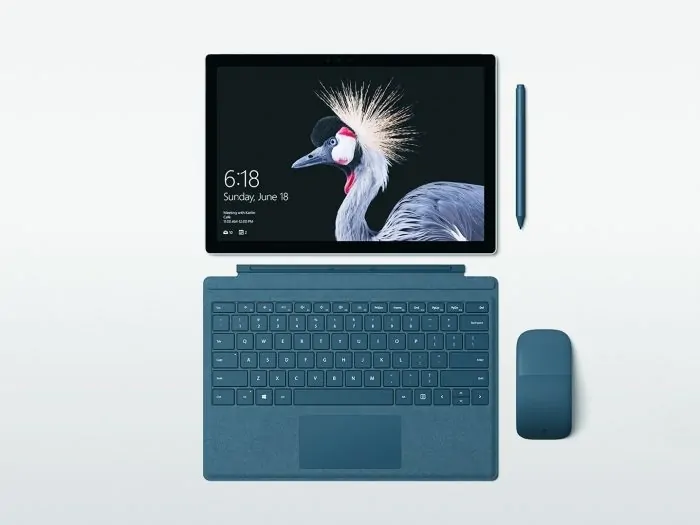 CPUs: 7th gen Intel m3, i5 (both fanless) and i7 processors with corresponding Intel GPUs
Display: 12.3″ PixelSense display 2736×1824
Storage: 128GB to 1TB SSD
Cameras: 5MP front / 8MP rear
Battery: rated at 13.5 hours
Re-designed Kickstand: the tablet can now be adjusted to 165 degrees
Stylus: optional ($99)
OS: Windows 10
Pricing is still premium based. Microsoft says the new range will start from $799 (USD). Surface tablets (and laptops) aren't cheap, and it looks like the trend continues with the 2017 models.
Microsoft is now referring to to the Surface Pro as a "laptop." To me, that's a bit of a stretch. I've always believed proper laptops have built-in keyboards and traditional clamshell designs. Then again, things change. And of all the companies out there it seems that CEO Satya Nadella are most interested in pushing design boundaries and shifting traditional definitions of portable computing. No complaints here. It moves the industry forward and gives consumers more wide-ranging choices.
Upgraded, versatile, and exceptionally powerful, with iconic Surface design. Meet the new Microsoft #SurfacePro. #MicrosoftEvent pic.twitter.com/o1RQjzlySE

— Microsoft Surface (@surface) May 23, 2017
But, one small (and on-going) complaint. If this is a "laptop" why doesn't Microsoft at least include the keyboard?! Type Covers (featuring Alcantara fabric… ugh) will, once again, be sold separately and start at $129.
Overall, a solid update, if not groundbreaking. One nice thing when Microsoft introduces newer models, is that the older ones get price cuts. Given the Surface Pro 4 is still pretty impressive in its own right, it could be one to watch for discounts.
You can pre-order the new Surface Pro today on the Microsoft Store. Shipping begins this summer — June 15, 2017.