Rent 20th Anniversary Tour. Andrew Lloyd Weber's sequel to The Phantom of the Opera. And Disney's Little Mermaid.
Just a few of the highlights of the upcoming 2017-18 season at Broadway San Jose.
In total six productions comprise the lineup.
"Broadway San Jose is proud to present another season that represents the best that Broadway has to offer," said Nanci Williams, Broadway San Jose General Manager. "Our 2017–18 season is brimming with several of the biggest hit musicals guaranteed to entertain and enchant and entertain the whole family."
The season kicks-off on September 26, 2017 with Disney's The Little Mermaid. Next up in order are: Beautiful — The Carole King Musical; Rent 20th Anniversary Tour; The King and I; Love Never Dies; Finding Neverland; and capping the season is Jersey Boys. See below for details and dates.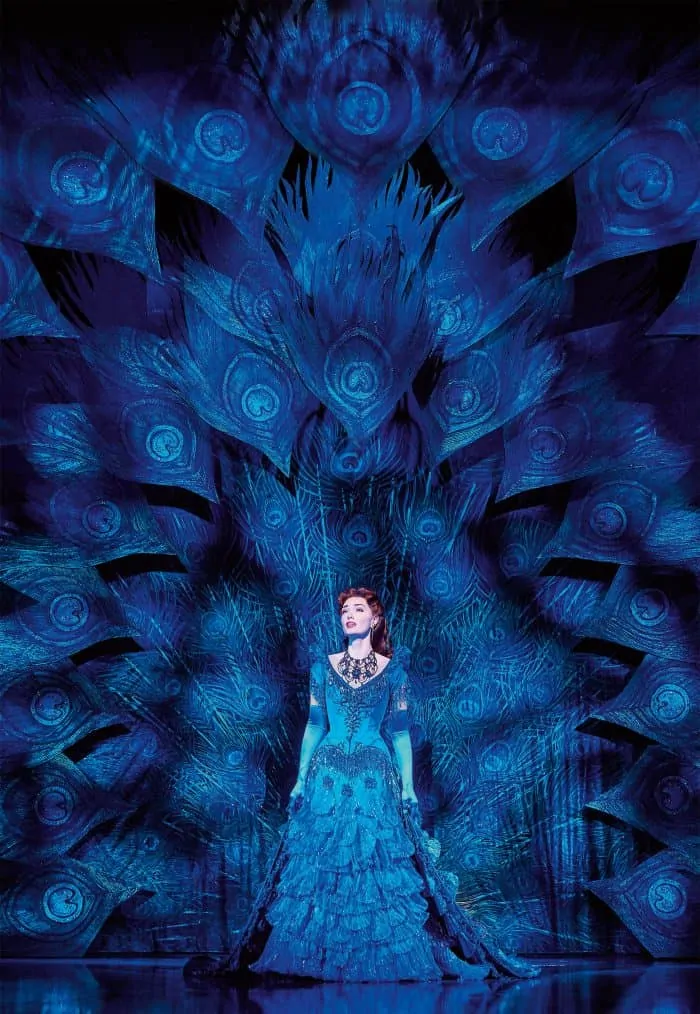 Six-show ticket packages are available and start at $287.
As usual all shows will be staged at the 2,700 seat San Jose for the Performing arts located downtown.
Stark Insider on the Arts:
Broadway San Jose
2017–18 Season

Venue: San Jose for the Performing Arts

San Jose, California

Diana Huey in Disney's THE LITTLE MERMAID.
(Photo: Mark & Tracy Photography)

SEPTEMBER 26–OCTOBER 1, 2017
Broadway's under the sea spectacular
DISNEY'S THE LITTLE MERMAID

NOVEMBER 13–19, 2017
The Tony and Grammy Award-winning Broadway hit
BEAUTIFUL – THE CAROLE KING MUSICAL

JANUARY 23–28, 2018
Jonathan Larson's Pulitzer Prize and Tony Award-winning masterpiece
RENT 20TH ANNIVERSARY TOUR

FEBRUARY 20–25, 2018
The Lincoln Center Theater Production
Rodgers & Hammerstein's
THE KING AND I

MARCH 13­–18, 2018
Andrew Lloyd Webber's spellbinding sequel to The Phantom of the Opera
LOVE NEVER DIES

Kevin Kern as JM Barrie and Tom Hewitt as Captain Hook and Cast of the National Tour of Finding Neverland.
(Photo: Carol Rosegg)

APRIL 17–22, 2018
The breathtaking smash-hit musical
FINDING NEVERLAND

*SPECIAL SEASON ADD-ON*
JUNE 5–10, 2018
The Tony, Grammy and Olivier Award-winning hit musical
JERSEY BOYS
All of us at Stark Insider hope to see you on the town!