It's the "largest touring production on earth." And it opens in just a few weeks in San Jose.
Look for the White Big Top (Highway 87 and Julian Street), there you'll find the stunning (see the Stark Insider review of Cavalia Odysseo) production known by Cavalia. The size of an NFL football field the tents house some 65 horses, 48 riders, acrobats, aerialists and musicians.
Cavalia's latest production, Odysseo, opens September 14, 2016 in San Jose.
The show had a successful run in San Francisco. There Loni Stark ventured backstage to learn about the inner workings of the show, and, in particular, how the horses and riders bond.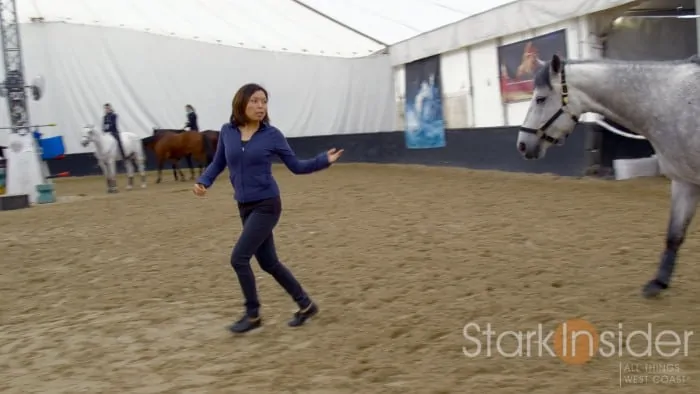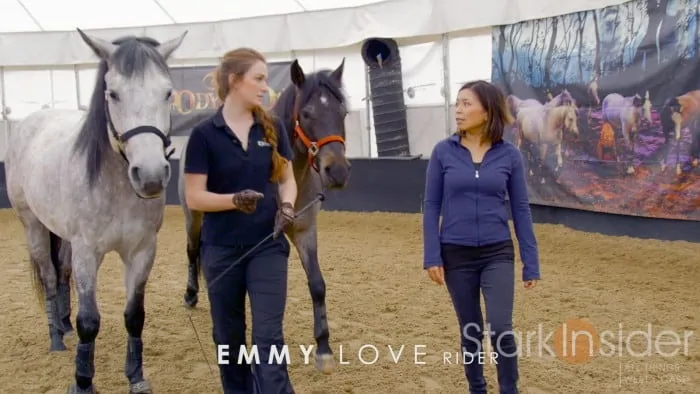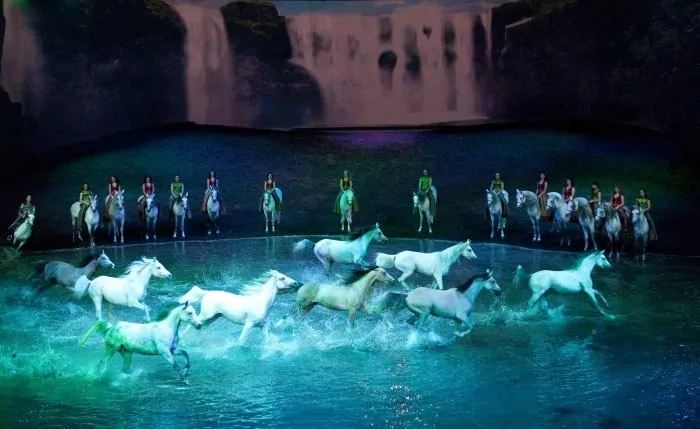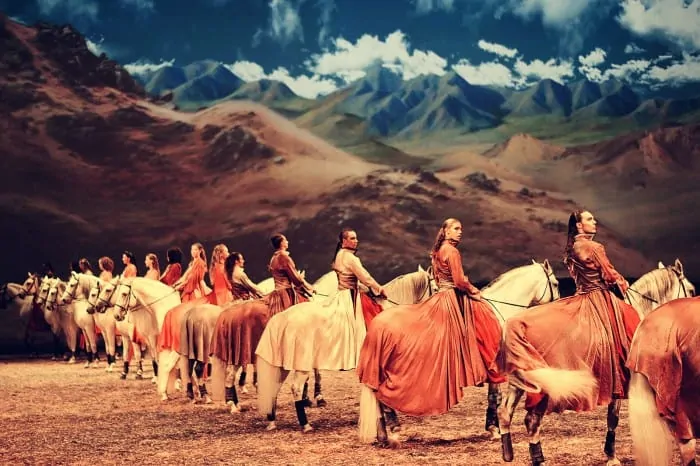 At twice the size of Cavalia's previous production, Odysseo is quite the spectacle. Needless to say, it's one of our favorite productions here on Stark Insider.
Now Playing: Cavalia Odysseo

Opens September 14, 2016
White Big Top (Highway 87 and Julian Street exit)
Touring production, now in San Jose, California
Features 65 horses and 48 riders
Tickets from $29.50 (children), $39.50 (senior) and $44.50 (adult)
If you're in and around San Jose, or the San Francisco Bay Area, you may want to find a way to the White Big Top.
Meantime, you can watch video below to learn more about what goes on behind-the-scenes at one of the world's biggest touring productions.
WATCH: BTS at Cavalia Odysseo – Horse Training & Aerial Skills
Go backstage at Cavalia's dazzling new production ODYSSEO. Join Loni Stark as she heads to the White Big Top, and learns how to become a Cavalia performer. This morning's schedule: horse training and aerial skills. Is it really as easy as the performers make it look?
With Loni Stark in San Jose, CA.