Once again, the Blackmagic Micro Cinema Camera (the new tiny one) has found its way on to the set of a major Hollywood production.
Hold your thoughts for a moment on the idea — the idea! — of a Ben-Hur remake. Keep holding that hold. Keep on. And, for now at least, check out how director Timur Bekmambetov and second unit DP Sergei Kozlov used the cameras to capture up-close drama during the opening horse sequence, and the inevitable chariot race.
"That's where the idea of using small cameras came from," said Kozlov. "They needed to be small enough for the stunt person riding on a horse next to the actors to hold in his hands, or so we could mount it on small stabilizing stick and M?VI rig. The stunt person could then get great shots of the actors' faces as they are riding."
Here's a couple of shots of the Blackmagic Micro Cinema Camera on set: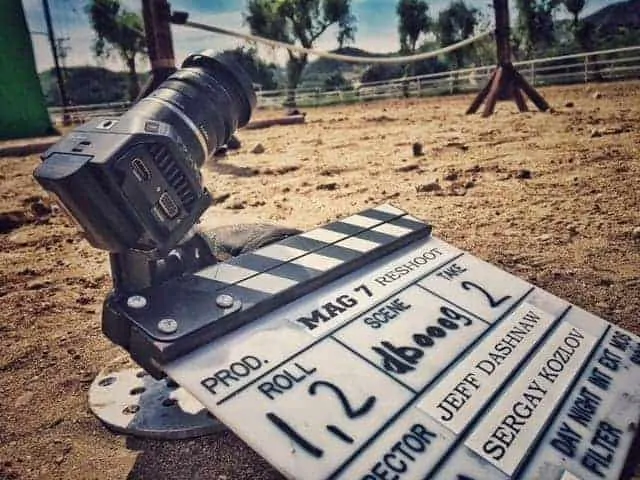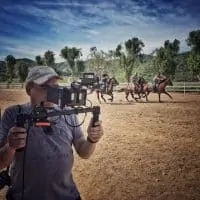 And some stills from the film: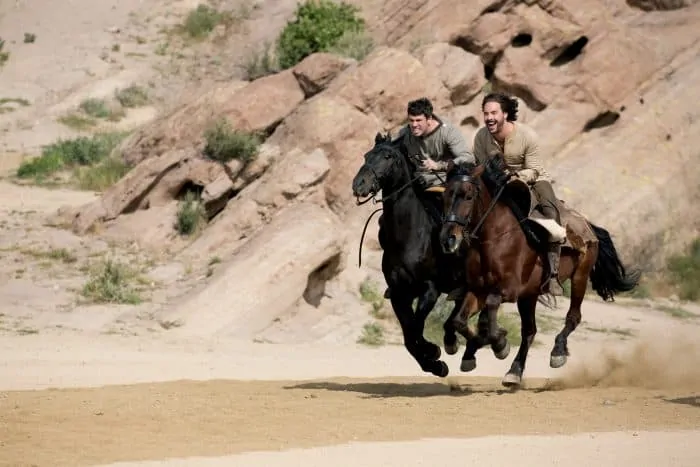 Per the press release, a Rokinon 7.5mm MFT lens was used on the BMPCC for some of the wider shots. A stunt rider was then able to stretch his arm and capture the footage by "just holding the camera by itself and pointing it at the actors' faces."
And, something a lot of us can relate to when attempting to get that vaunted filmic look, Kozlov said choosing this camera was important in their effort to "avoid that 'video-y' wide angle feeling.
A Jewel: Blackmagic Micro Cinema Camera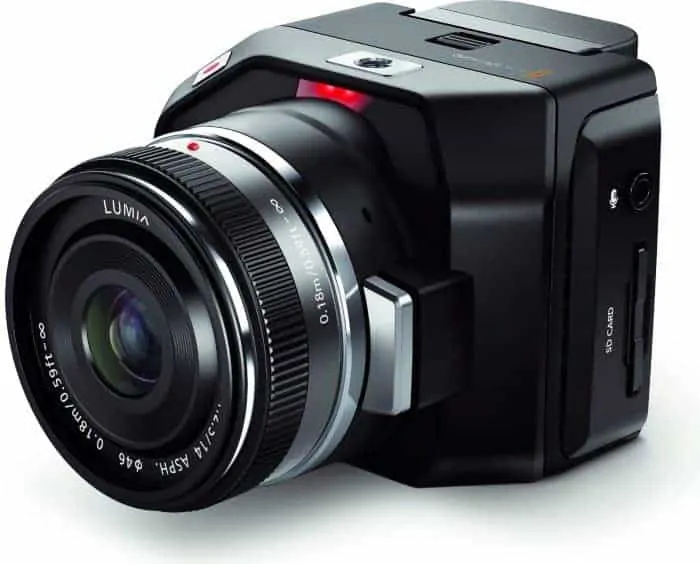 Out of Blackmagic's entire line-up, I still believe the Micro (and Pocket) Cinema Camera is the pick of the litter. It's a ridiculous bargain and with the right lens and lighting can produce stellar images. I wouldn't replace my Canon EOS 80D or C100 with one any time soon in run-and-gun situations (events, documentary style shoots), but in cases where the set can be controlled, and there's enough time to set up it's certainly still one of the best cinema cameras on the market. Hint: just be sure to bring a few extra batteries.
As for holding that thought on the idea — the idea! — of a Ben-Hur remake. Probably best we just keep holding those thoughts… for a very long time. For now, let's just exhale… breathe in, breathe out.
Photo credits from Ben-Hur stills: Philippe Antonello / Paramount Pictures and Metro-Goldwyn-Mayer Pictures Inc.