For Brie Larson being trapped in a room wasn't so bad after all. The newly minted Golden Globe winner (best actress) spoke to Stark Insider about the film that's been short-listed by many as one of the best of the past year. "There's so many reference points," she says. "It is rooted in a story that we've heard from our childhood, but it's put in terms that are contemporary."
Based on Emma Donoshue's novel, on the surface Room is about a five-year old boy and his mother (played by Brie Larson) who are trapped in a room their whole lives, knowing nothing beyond. Revelations ensue.
At the 2016 Golden Globe awards, Brie Larson — who studied at the American Conservatory Theater in San Francisco — won "Best Actress, Drama" category, a strong field that included Saoire Ronan (Brooklyn), Cate Blanchett (Carol), Rooney Mara (Carol), and Alicia Vikander (The Danish Girl).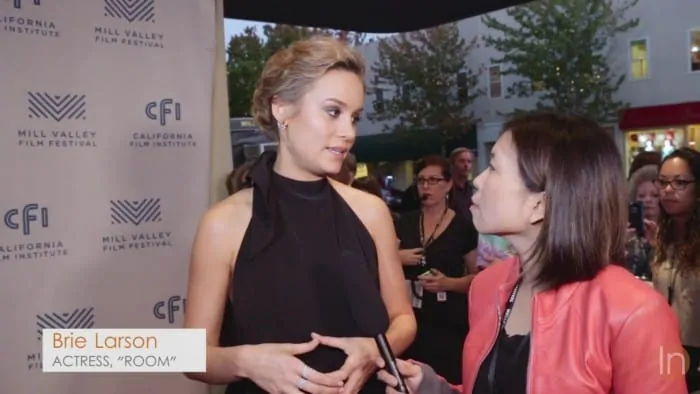 The film, directed by Lenny Abrahamson has been making the indie circuit, including a stop at the recent Mill Valley Film Festival where it received an audience award for overall favorite.
Many critics have included Room on their top 10 lists, and currently it enjoys a very impressive score of 8.3 (out of 10) on IMDB.
Watch below as Brie Larson hits the red carpet at MVFF for a screening of Room, and talks to Loni Stark about the inspiration for the film.
WATCH: Brie Larson on Room
With Loni Stark in San Francisco.