Above: Craig Roberts and Paul Rudd in The Revised Fundamentals of Caring. Dir: Rob Burnett, USA.
Sundance has revealed the lineup for the 2016 edition of its esteemed film festival. Once again look for high profile narratives, episodic works, shorts, and documentaries, along with assorted filmmaker panels.
By my estimation 17 films will make their premiere next year in Park City.
Fans may not recognize heavily bearded, disheveled Viggo Mortensen in Captain Fantastic (Note: don't expect capes and villains in this one!).
Director and screenwriter Todd Solondz's Wiener-Dog (Danny DeVito, Ellen Burstyn) should be a playful romp, as he chronicles the positive impact of a special dachshund who spreads "comfort and joy."
Others world premieres of note: Diego Luna's (Mexico) Mr. Pig; closing night's The Fundamentals of Caring; and Joshua Marston's Complete Unknown (Rachel Weisz, Kathy Bates, Michael Shannon).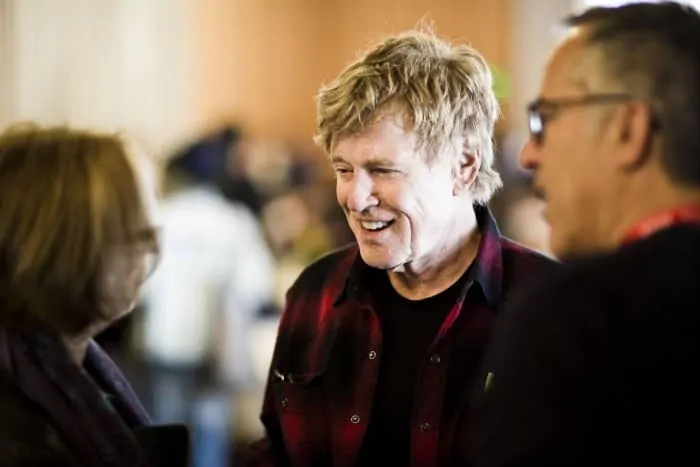 One interesting quote surrounding the news comes from Sundance FF director John Cooper, who suggests the festival is grabbing the attention of millennials:
"The Sundance Film Festival is truly a place for discovery. We have seen an increase in younger audiences in recent years, showing that the next generation of independent film fans is culturally adventurous and drawn to the diverse lineup we offer each year."
See below for the complete 2016 lineup of world premieres.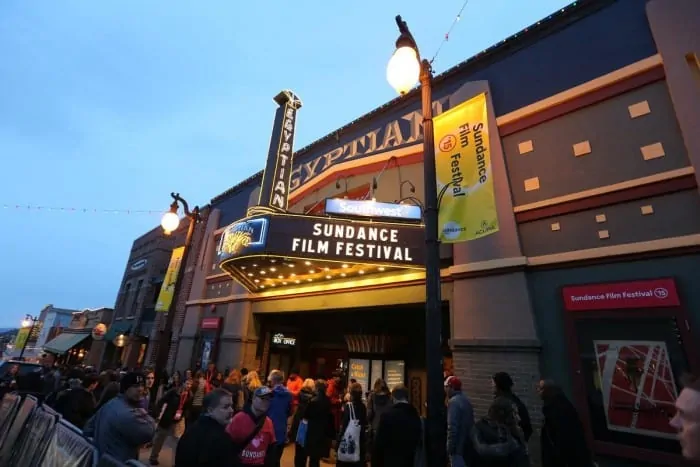 The 2015 festival was attended by over 46,000 people, and featured 200 feature-length and short films, represented by 120 countries.
Sundance 2016 takes place January 21-31 in Park City, Utah.
More to come soon on Stark Insider as we continue our indie film festival coverage.
2016 Sundance Film Festival – World Premiers

Agnus Dei / France, Poland (Director: Anne Fontaine, Screenwriters: Sabrina N. Karine, Alice Vial, Pascal Bonitzer) — 1945 Poland: Mathilde, a young French doctor, is on a mission to help World War II survivors. When a nun seeks her assistance in helping several pregnant nuns in hiding, who are unable to reconcile their faith with their pregnancies, Mathilde becomes their only hope. Cast: Lou de Laâge, Agata Kulesza, Agata Buzek, Vincent Macaigne, Joanna Kulig, Katarzyna Dabrowska. World Premiere

Ali & Nino / United Kingdom (Director: Asif Kapadia, Screenwriter: Christopher Hampton) — Muslim prince Ali and Georgian aristocrat Nino have grown up in the Russian province of Azerbaijan. Their tragic love story sees the outbreak of the First World War and the world's struggle for Baku's oil. Ultimately they must choose to fight for their country's independence or for each other. Cast: Adam Bakri, Maria Valverde, Mandy Patinkin, Connie Nielsen, Riccardo Scamarcio, Homayoun Ershadi. World Premiere

Captain Fantastic / U.S.A. (Director and screenwriter: Matt Ross) — Deep in the forests of the Pacific Northwest, a father devoted to raising his six kids with a rigorous physical and intellectual education is forced to leave his paradise and re-enter society, beginning a journey that challenges his idea of what it means to be a parent. Cast: Viggo Mortensen, Frank Langella, George MacKay, Kathryn Hahn, Steve Zahn, Ann Dowd. World Premiere

Certain Women / U.S.A. (Director: Kelly Reichardt, Screenwriter: Kelly Reichardt based on stories by Maile Meloy) — The lives of three woman intersect in small-town America, where each is imperfectly blazing a trail. Cast: Laura Dern, Kristen Stewart, Michelle Williams, James Le Gros, Jared Harris, Lily Gladstone. World Premiere

Complete Unknown / U.S.A. (Director: Joshua Marston, Screenwriters: Joshua Marston, Julian Sheppard) — When Tom and his wife host a dinner party to celebrate his birthday, one of their friends brings a date named Alice. Tom is convinced he knows her, but she's going by a different name and a different biography—and she's not acknowledging that she knows him. Cast: Rachel Weisz, Michael Shannon, Kathy Bates, Danny Glover. World Premiere

Frank & Lola / U.S.A. (Director and screenwriter: Matthew Ross) — A psychosexual noir love story—set in Las Vegas and Paris—about love, obsession, sex, betrayal, revenge and, ultimately, the search for redemption. Cast: Michael Shannon, Imogen Poots, Michael Nyqvist, Justin Long, Emmanuelle Devos, Rosanna Arquette. World Premiere

The Fundamentals of Caring / U.S.A. (Director and screenwriter: Rob Burnett) — Having suffered a tragedy, Ben becomes a caregiver to earn money. His first client, Trevor, is a hilarious 18-year-old with muscular dystrophy. One paralyzed emotionally, one paralyzed physically, Ben and Trevor hit the road, finding hope, friendship, and Dot in this funny and touching inspirational tale. Cast: Paul Rudd, Craig Roberts, Selena Gomez, Jennifer Ehle, Megan Ferguson, Frederick Weller. World Premiere. CLOSING NIGHT FILM

The Hollars / U.S.A. (Director: John Krasinski, Screenwriter: Jim Strouse) — Aspiring New York City artist John Hollar returns to his Middle America hometown on the eve of his mother's brain surgery. Joined by his girlfriend, eight months pregnant with their first child, John is forced to navigate the crazy world he left behind. Cast: John Krasinski, Anna Kendrick, Margo Martindale, Richard Jenkins, Sharlto Copley, Charlie Day. World Premiere

Hunt for the Wilderpeople / New Zealand (Director and screenwriter: Taika Waititi) — Ricky is a defiant young city kid who finds himself on the run with his cantankerous foster uncle in the wild New Zealand bush. A national manhunt ensues, and the two are forced to put aside their differences and work together to survive in this heartwarming adventure comedy. Cast: Julian Dennison, Sam Neill, Rima Te Wiata, Rachel House, Oscar Kightley. World Premiere

Indignation / U.S.A. (Director and screenwriter: James Schamus) — It's 1951, and among the new arrivals at Winesburg College in Ohio are the son of a kosher butcher from New Jersey and the beautiful, brilliant daughter of a prominent alum. For a brief moment, their lives converge in this emotionally soaring film based on the novel by Philip Roth. Cast: Logan Lerman, Sarah Gadon, Tracy Letts, Linda Emond, Danny Burstein, Ben Rosenfield. World Premiere

Little Men / U.S.A. (Director: Ira Sachs, Screenwriter: Mauricio Zacharias) — When 13-year-old Jake's grandfather dies, his family moves back into their old Brooklyn home. There, Jake befriends Tony, whose single Chilean mother runs the shop downstairs. As their friendship deepens, however, their families are driven apart by a battle over rent, and the boys respond with a vow of silence. Cast: Greg Kinnear, Jennifer Ehle, Paulina Garcia, Theo Taplitz, Michael Barbieri. World Premiere

Love & Friendship / Ireland, France, Netherlands (Director and screenwriter: Whit Stillman) — From Jane Austen's novella, the beautiful and cunning Lady Susan Vernon visits the estate of her in-laws to wait out colorful rumors of her dalliances and to find husbands for herself and her daughter. Two young men, handsome Reginald DeCourcy and wealthy Sir James Martin, severely complicate her plans. Cast: Kate Beckinsale, Chloë Sevigny, Xavier Samuel, Emma Greenwell, Tom Bennett, Stephen Fry. World Premiere

Manchester by the Sea / U.S.A. (Director and screenwriter: Kenneth Lonergan) — After his older brother passes away, Lee Chandler is forced to return home to care for his 16-year-old nephew. There he is compelled to deal with a tragic past that separated him from his family and the community where he was born and raised. Cast: Casey Affleck, Michelle Williams, Lucas Hedges, Kyle Chandler. World Premiere

Mr. Pig / Mexico (Director: Diego Luna, Screenwriters: Augusto Mendoza, Diego Luna) — On a mission to sell his last remaining prize hog and reunite with old friends, an aging farmer abandons his foreclosed farm and journeys to Mexico. After smuggling in the hog, his estranged daughter shows up, forcing them to face their past and embark on an adventurous road trip together. Cast: Danny Glover, Maya Rudolph, José María Yazpik, Joel Murray, Angélica Aragón, Gabriela Araujo. World Premiere

Sing Street / Ireland (Director and screenwriter: John Carney) — A boy growing up in Dublin during the '80s escapes his strained family life and tough new school by starting a band to win the heart of a beautiful and mysterious girl. Cast: Ferdia Walsh-Peelo, Lucy Boynton, Jack Reynor, Aidan Gillen, Mark McKenna. World Premiere

Sophie and the Rising Sun. Dir: Maggie Greenwald (Courtesy JacksonLeeDavis)

Sophie and the Rising Sun / U.S.A. (Director and screenwriter: Maggie Greenwald) — In a small Southern town in the autumn of 1941, Sophie's lonely life is transformed when an Asian man arrives under mysterious circumstances. Their love affair becomes the lightning rod for long-buried conflicts that erupt in bigotry and violence with the outbreak of World War ll. Cast: Julianne Nicholson, Margo Martindale, Lorraine Toussaint, Takashi Yamaguchi, Diane Ladd, Joel Murray. World Premiere. SALT LAKE CITY GALA FILM

Wiener-Dog / U.S.A. (Director and screenwriter: Todd Solondz) — This film tells several stories featuring people who find their life inspired or changed by one particular dachshund, who seems to be spreading comfort and joy. Cast: Greta Gerwig, Kieran Culkin, Danny DeVito, Ellen Burstyn, Julie Delpy, Zosia Mamet. World Premiere