Cavalia is once again in town. Odysseo, its astonishing new production, opened last month in San Francisco, and has already been extended through early 2016. So there's still plenty of time if you're looking for a fantastical family outing over the holidays.
In her Stark Insider review, Cy Ashley Webb dubbed the show "magic on horseback."
She wrote, "At every moment, you're aware that the horses don't have to behave… and you're awed at the relationship between performer and horse. Not surprisingly, this comes from a genuine ongoing relationship, as each performer is charged with taking care of their individual horse while touring."
Hold your breath… here's a peek at what Odysseo looks like in action: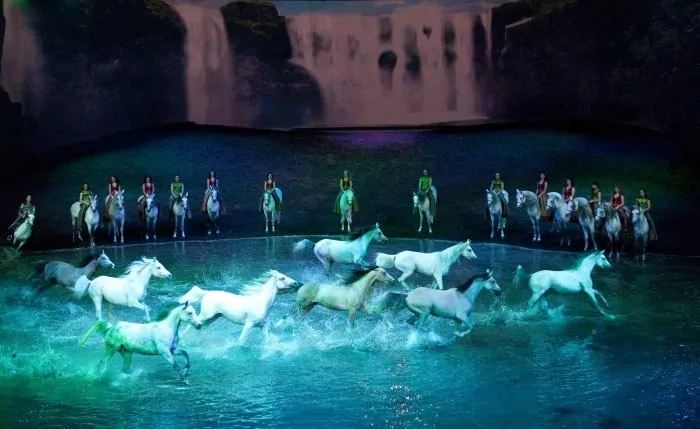 Thanks to photographer Jak Wonderly we now have in our possession some fun photos (see gallery below) of the "horse arrival."
It's not often you get to see such majestic looking creatures in such regal beauty, galloping and prancing against the backdrop of Willie Mays statue, the Bay Bridge and AT&T Park. Now's your chance to visit that special day at China Basin Park. Wow.
More Odysseo on Stark Insider

'Odysseo' by Cavalia: Magic on horseback (Review)

Cavalia bringing new show 'Odysseo' to San Francisco (Video)
In total, Odysseo feautures 65 horses from 11 different breeds. They come from several counties including France, Netherlands, Germany, Australia, Canada, and, yes, the U.S. too.
The horses traveled to the Bay Area alongside equine specialists from Winnipeg, Canada aboard a chartered McDonnell Douglas MD-11 airliner.
Odysseo was recently extended, and will now spend the holiday season under the White Big Top at AT&T Park through January 10, 2016.
Stay tuned for more as Stark Insider continues its special ongoing coverage of Odysseo.
(with Loni Stark contributing from San Francisco)
IN PHOTOS: 'Odysseo' Horse Arrival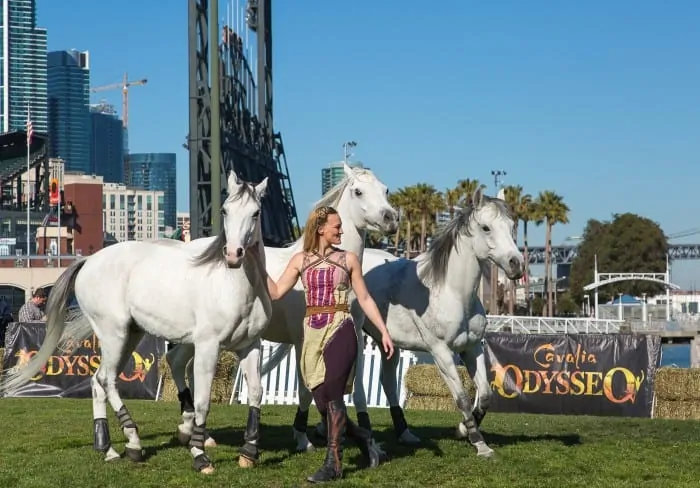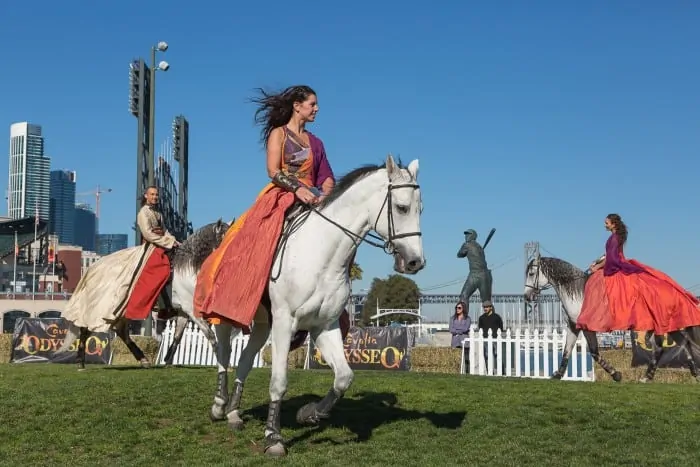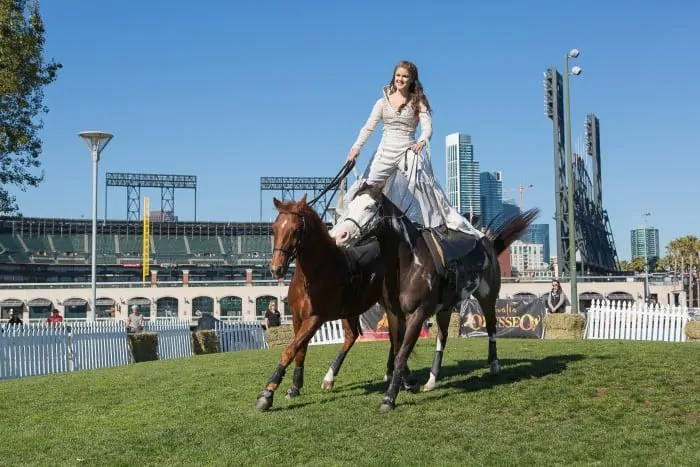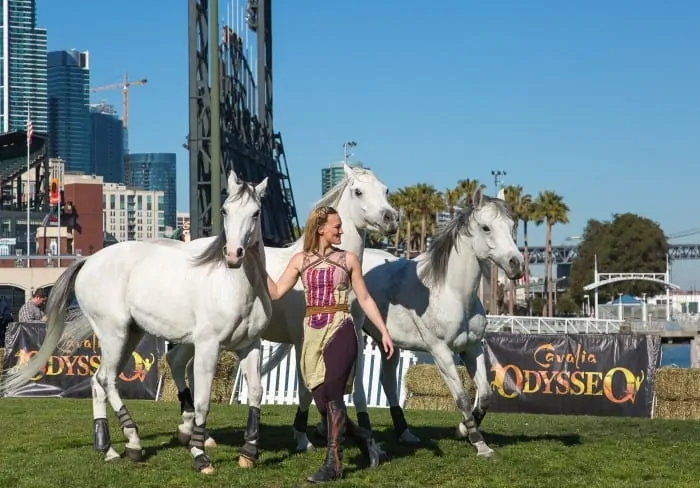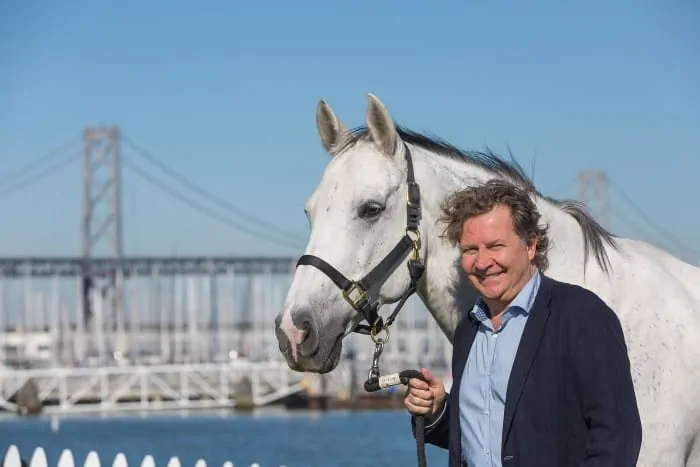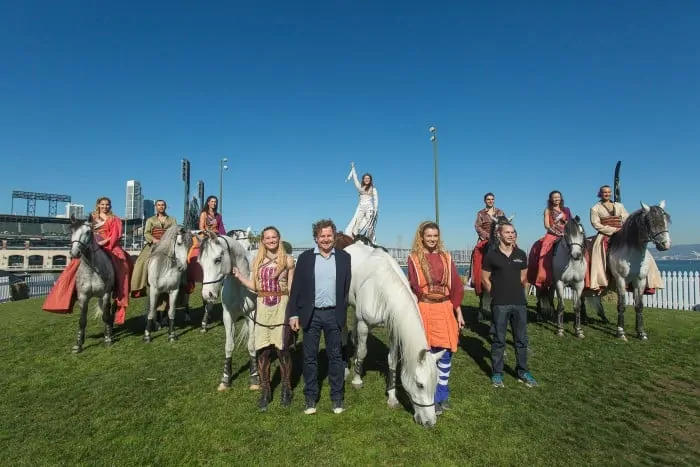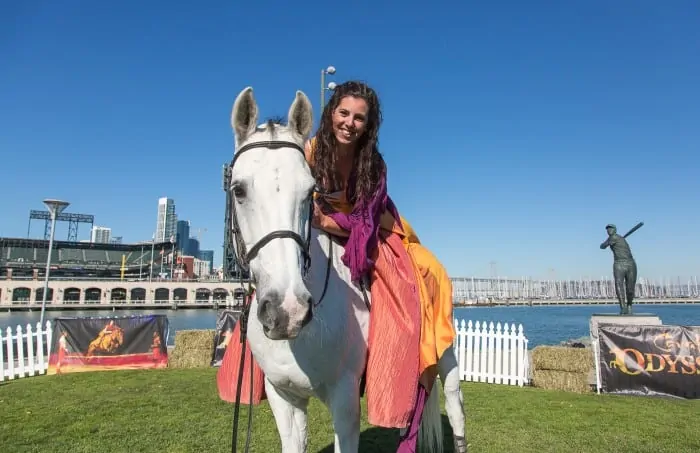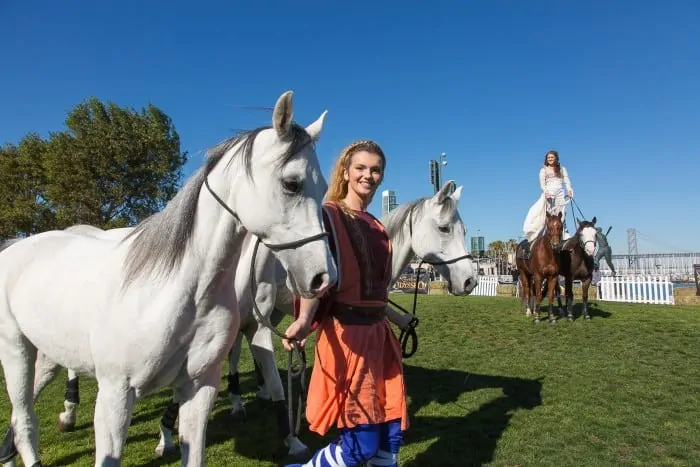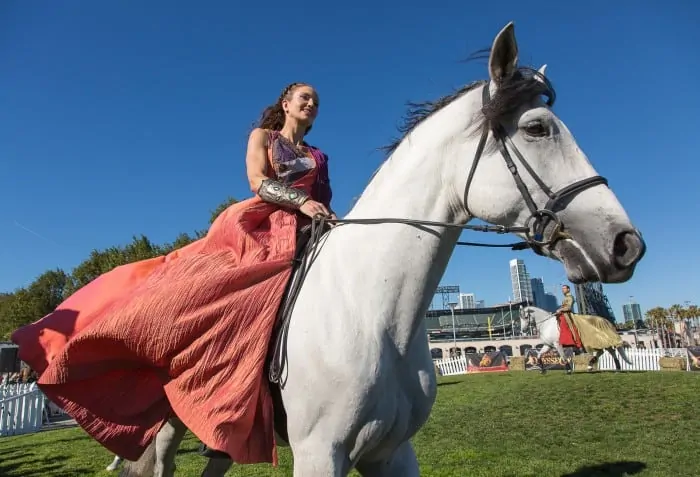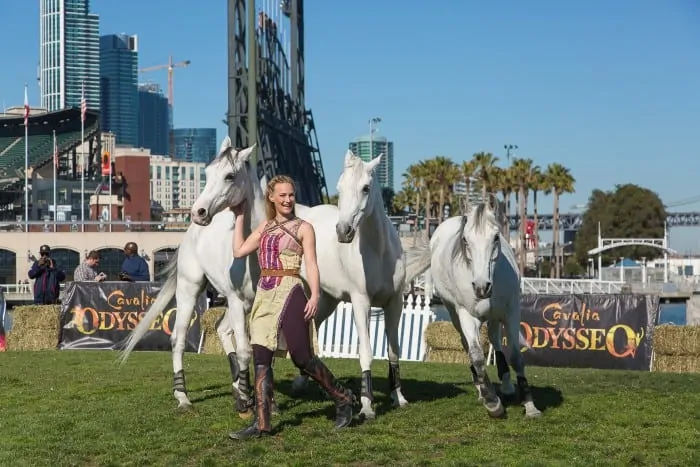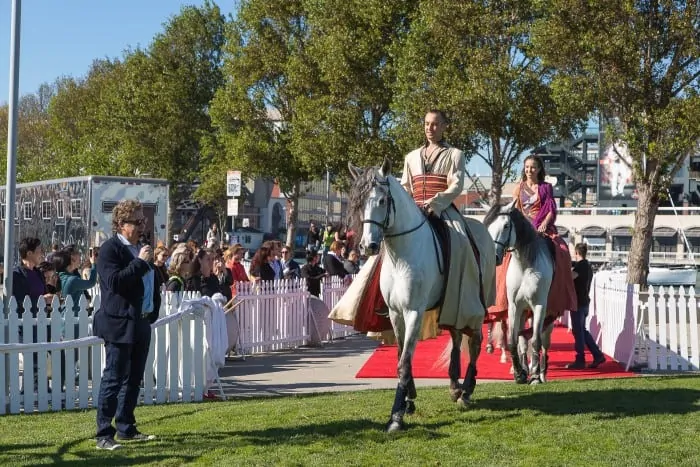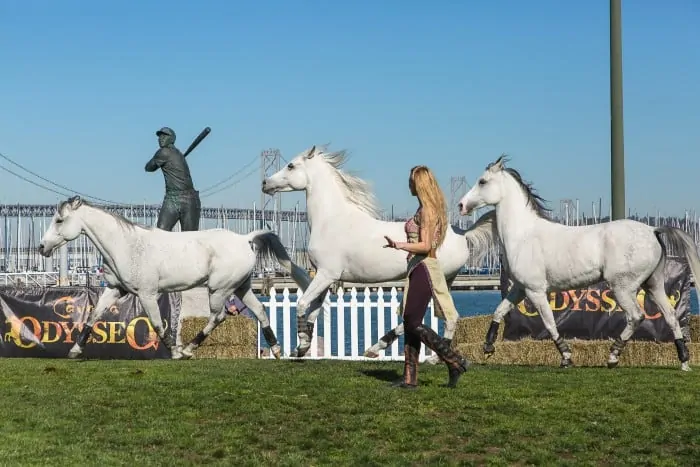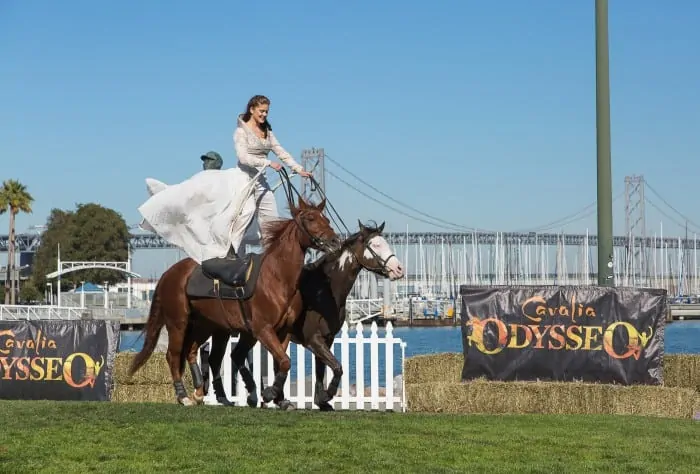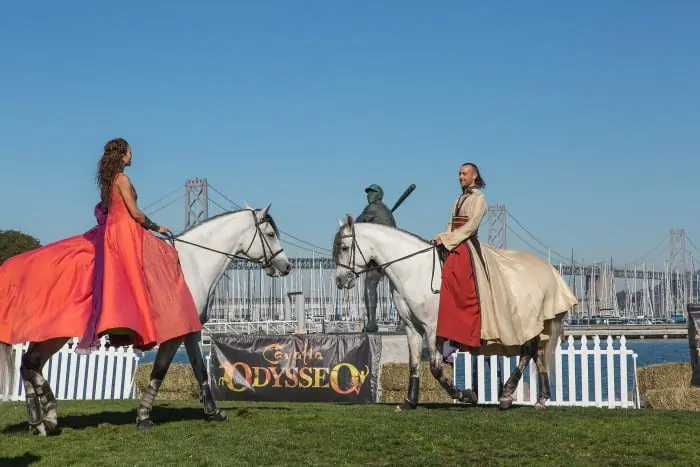 Photo credit: Jak Wonderly