Stark Insider Wine Review: 2014 Chateau Montelena Riesling (Potter Valley)
Ever go to a dinner party of special event and be greeted first thing with an inviting glass of sparkling wine or Chardonnay?
It's a great way to welcome guests. Another idea: try a nice bottle of Riesling to get your socializing off to the right start.
Based in the Napa Valley, the Chateau Montelena winery is best known for the famous wine showdown known as the Judgment of Paris. It was the upset of the century. There, Chardonnays made by winemaker Mike Grgich (and backed by Jim and Bo Barrett), took top scores, surprising the heavily favored French. If you haven't yet seen Bottle Shock, I highly recommend the humorous and entertaining account of that famous blind tasting — actor Alan Rickman's performance is terrific.
Although Chateau Montelena gained fame for its Chardonnays in the 70s, it also makes a sublime Riesling.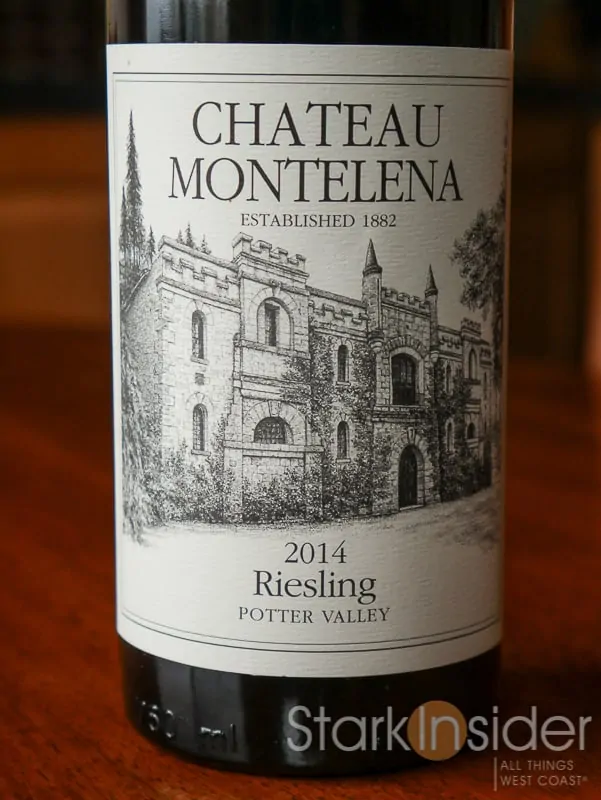 This 2014 (Potter Valley) would make for an excellent way to kick off your next special occasion. Or, maybe a perfect opportunity to nestle up with your significant other on a cold winter's night and enjoy a few glasses over a nice meal (hint: Sushi pairs extremely well with this grape!).
Crisp. Full bodied (but not overly sweet). Floral.
Acidity is low, but there's enough structure to keep the wine from being flabby. Look for it online or in local stores. Retail is $25, but deals can be found.
Highly recommended.
2014 Chateau Montelena Riesling (Potter Valley)
91 points
Alc. 13.5%
Pair with: Sushi, Thai, or… friends.