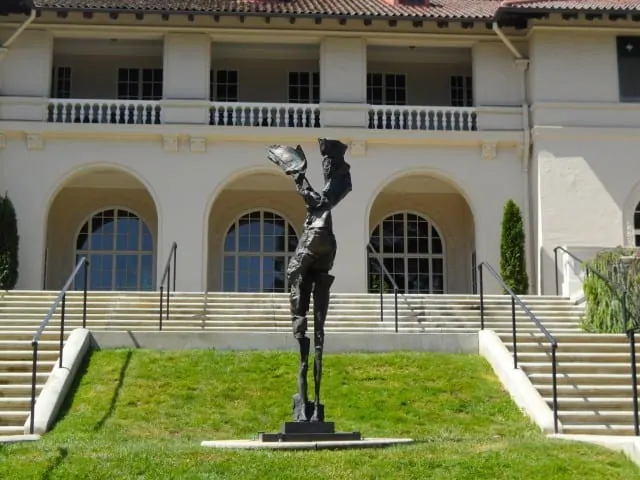 The Montalvo Arts Center is easily one of our favorite places when looking for interesting events and things to do. Case in point: next month "Rock the Garden" comes to the gorgeous grounds, featuring everything from visual arts, acrobats, to dancers, and DJs. Eclectic exploration is the order of the day.
Mark July 24 on your calendar (the event is free to the public, parking is $10). Rock the Garden opens at 6pm.
Some of the artists participating in the festival and alumni celebration include Grammy-nominated pianist David Benoit, body performance artist Hirokazu Kosaka, composer Pamela Z, Bay Area artist Susan O'Malley, and sculptor Stephen De Staebler. You can see below for the complete line-up — suffice to say there's something interesting here for everyone.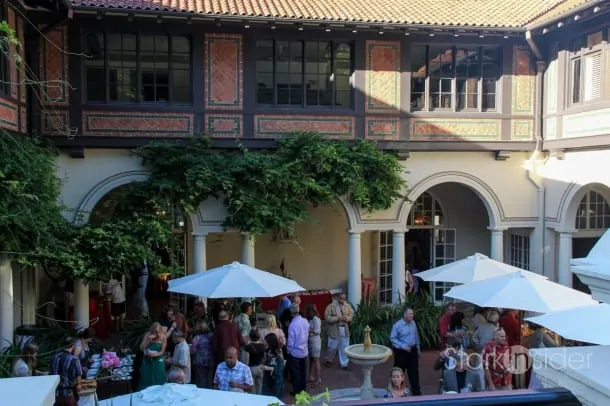 It's worth noting that Montalvo is also celebrating two important anniversaries in 2015: the 75th year of its artist in residency program, and the 10-year jubilee of its widely recognized and successful Lucas Artists Residency program. For a peek at the kinds of events the non-profit has been enriching the community with, you can watch "Possibilities of Paper" shot on the grounds earlier this year (see embedded video below).
Montalvo is located in Silicon Valley's Saratoga Hills, and occupies 175 acres of space developed in 1912. Hint: if you haven't been, you're in for a treat. (bring sunscreen!)
Rock the Garden 2015 Artists
Lauren Baines, a choreographer and performer, who has created and self-produced theatre and dance throughout the San Francisco Bay Area.
Grammy-nominated jazz pianist and composer David Benoit, whose recordings encompass a wide range of styles, from contemporary pop to straight ahead bebop, orchestral, and hip hop.
Songwriter and acrobat Nikki Borodi, who dazzles audiences by combining unique vocal arrangements and ukulele music simultaneously with acrobatic performances.
Dahlak Brathwaite, a multi-faceted hip-hop artist whose talents as musician, actor, poet, and educator meld within the transformational space of the theater.
Acrobatic partner-balancing and acro-yoga practitioner Glenn Easley, who leads classes and workshops in Seattle as part of the performance duo Bohemian Acro.
Joanna Haigood, co-founder and Artistic Director of the Zaccho Dance Theatre, who has taught at such institutions as the National École des Arts du Cirque in France, the Trinity Laban Conservatoire of Music and Dance in England, Spelman College, and the Institute for Diversity in the Arts at Stanford University.
Pianist, composer, and sound artist Motoko Honda, whose distinctive approach to music showcases exceptional creativity as she blends art forms, technologies, and musical styles ranging from jazz to Indonesian music to contemporary piano.
Performance artist Debby Kajiyama, who, as co-director of the Oakland-based NAKA Dance Theater, has created five full-evening programs and numerous shorter works that have been presented nationally and internationally.
Choreographer and performance artist Nehara Kalev, whose work, combining experimental dance-theatre, improvisation, and aerial imagery, has been performed all over the world.
Zoë Klein, international performer, teacher, aerialist, and acrobat, who has toured 26 countries and six continents.
Ordained Shingon Buddhist priest, master archer, and internationally-recognized performance artist Hirokazu Kosaka, known for his large-scale performative pieces that use publicly accessible space as a platform for dance, performance, and visual art practice.
Performance artist José Navarrete, also co-director of the NAKA Dance Theatre, who leads the Guerilla Performance Group at Oakland's Eastside Arts Alliance.
Internationally-acclaimed dancer Oguri, currently artist-in-residence at the Electric Lodge in Venice, California.
Multi-instrumentalist Adria Otte, who has performed in musical ensembles ranging from string quartets to rock bands to free improvisation groups.
Adonis Damian Martin Quiñones, soloist for Danza del Caribe and Locomotion—an interactive audio-visual dance company.
The Real Vocal String Quartet, whose broad repertoire embraces the diverse influences of all four players, from classical, jazz, and rock, to songs and styles from West Africa, Brazil, and rural America.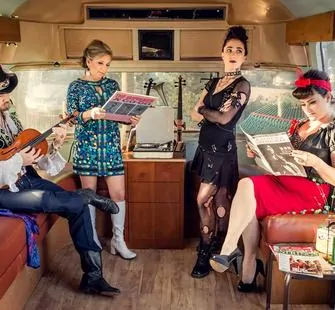 California-based trumpet-player, composer, and improviser Kris Tiner, who was recently featured on NPR Music as one of a handful of new trumpet voices impacting modern music.
Celebrated artist Pamela Z, a San Francisco-based composer/performer and media artist who works primarily with voice, live electronic processing, sampled sound, and video.
Team Stark hopes to see you there!