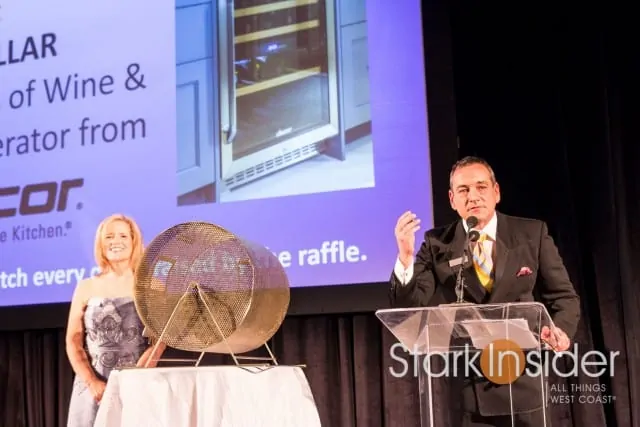 Good news this morning out of San Francisco. Organizers have announced that the annual Meals on Wheels benefit raised $2.63 million.
"Star Chefs & Vintners Gala", now in its 28th year, brought chefs, vintners, and patrons, all in an effort to support homebound seniors. The total matches last year's record breaking amount. According to MOW of San Francisco (which was founded in 1970), the funds will enable the non-profit to provide 520,000 meals.
"Once again the Bay Area food and wine community has ensured that Meals On Wheels of San Francisco can continue to meet the needs of homebound seniors. This is symbolic of the amazing commitment of San Franciscans to ensure that all citizens are valued and supported," said Ashley C. McCumber, Executive Director of Meals On Wheels of San Francisco.
Frenetic bidding at the live auction–which took place in a large room at the Fort Mason Center–was one of several highlights of the evening. Several lots went for eye-opening (and bank account opening) amounts. "Buy-a-seat dinner" featuring Chefs Nancy Oakes (Boulevard), Gary Danko, Tyler Florence (Wayfare) and Yigit Pura (Tout Sweet) raised $91,000.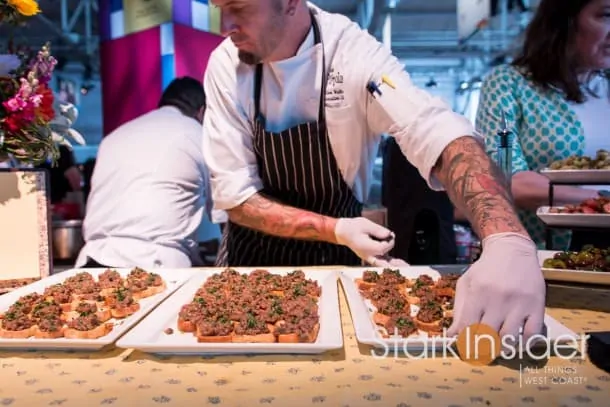 In total 900 guests attended. A reception featured the culinary creations of 100 of Northern California's most respected and talented Chefs. Mourad Lahlou (Mourad), Thomas McNaughton (flour + water), Stuart Brioza and Nicole Krasinksi (The Progress, State Bird Provisions) were among those who participated.
For more, see this Stark Insider photo recap of the Star Chefs & Vintners Gala.