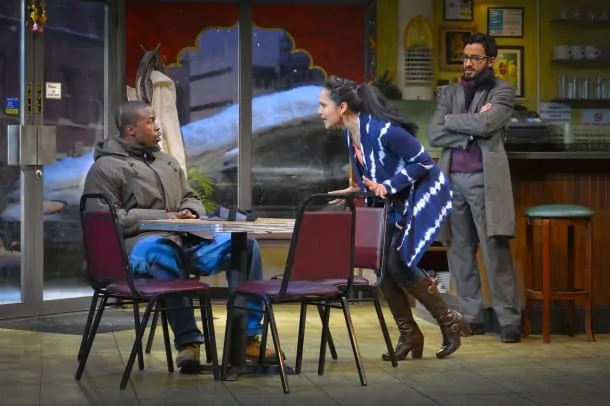 For many, Rajiv Joseph is the dramatic equivalent of the novelist whose works line your shelves – the author you're always hoping is working on a new one. Eagerly awaited, Joseph's The Lake Effect just opened at Stern Theatre in Palo Alto.
Press materials for this TheatreWorks' production say that The Lake Effect is about the son and daughter of a recently deceased Indian restaurant owner, who try to unwrap the mystery of their father's bookie. However, those words don't begin to unwrap the magic of a Rajiv Joseph play, let alone that of this one. While each of Joseph's plays is about very different things, a few threads travel through all of them. Since these speak to why his plays are so darn good, one particular thread explains why The Lake Effect is so very special.
Like North Pool and Bengal Tiger in the Baghdad Zoo, the characters of The Lake Effect take a heightened form of the imperfect journey we all take when crossing into uncomfortably different worlds. This imperfect journey gives The Lake Effect a rich texture, with big shadows and multiple perspectives – including characters not in this corporeal world.
The characters in The Lake Effect end up in places different – not necessarily better, or worse, or resolved – from where they started. This ambiguity is entirely okay because it's informed by all the ambiguities in the dialogue that preceded it, those same ambiguities that make room for the characters to navigate that distance.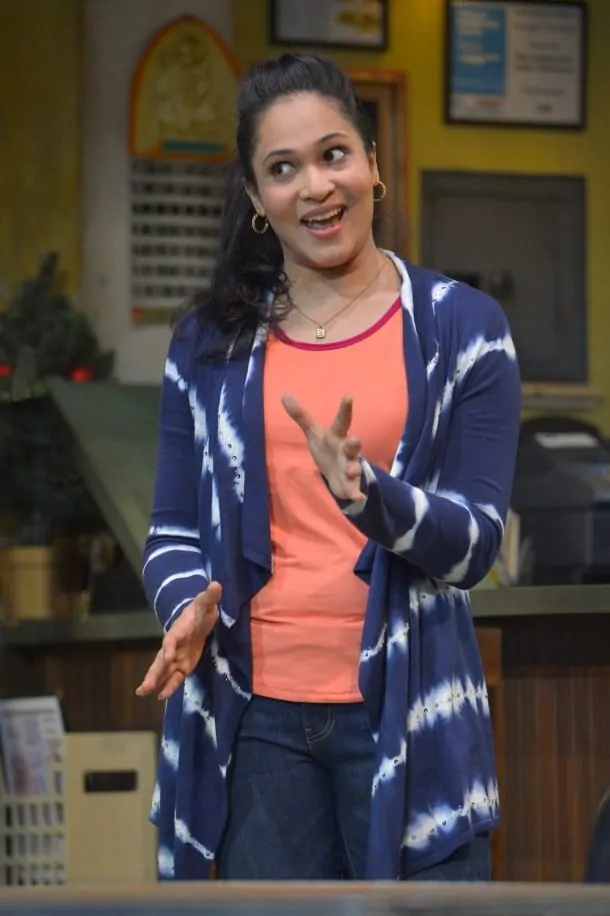 Here, the first of those characters is Bernard (Jason Bowan), an African-American 20-something whose utter guilelessness places him up there with Steinbeck's Lenny in Mice and Men. However, while Bernard shares Lenny's natural sweetness, he lacks those traits that made Lenny and his darn rabbits so annoying. Bernard becomes the truth teller.
Priya (Nilanjana Bose) and Vijay (Adam Poss) are part of the second generation Indian brat pack, whose pseudo-sophistication and self-absorption make crossing any divide nearly impossible, especially one that their father seems to have crossed automatically.
How these three come together, and how they agree to move forward, forms the basis of of this story.
Set design by Wilson Chin is not only notable for its graceful beauty as it is for effectively tracing the course of the play. Your eyes are irresistibly drawn to an impossibly deep area on the streets outside the restaurant where snow falls under the street lamps seen through smoked glass – a metaphor if there ever was one for the characters themselves.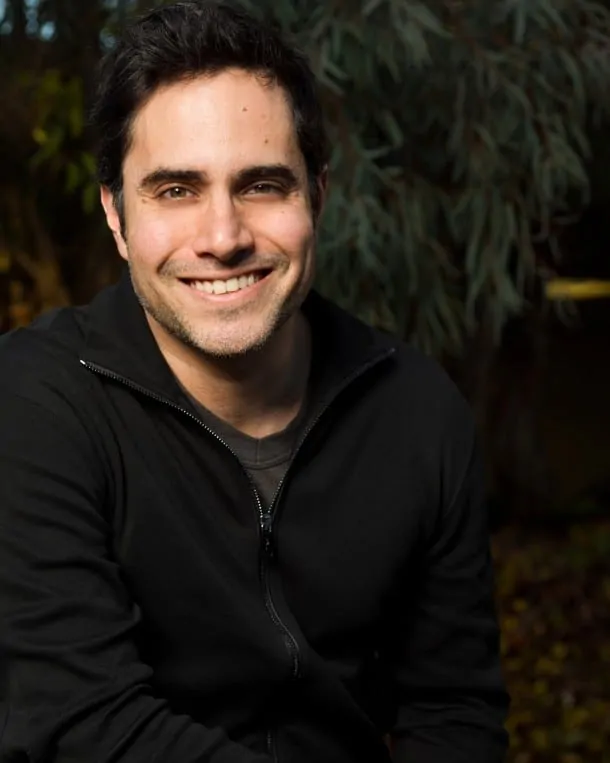 This show was so fast paced, that in the audience many blinked at the show's end, hoping it was only intermission so they could return and spend more time with these characters.
The Lake Effect plays the Stern Theatre in Palo Alto through March 29.