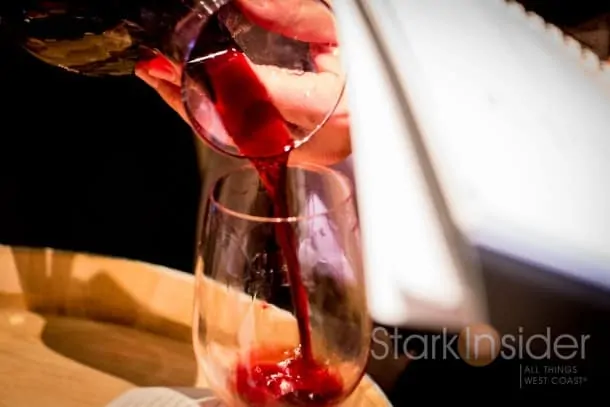 Over the weekend I headed up to the annual wine auction known as Premiere Napa Valley. Held once again at the iconic Culinary Institute of America (CIA) at Greystone, the event is part celebration, part awareness building, and part community bonding. Here's the Stark Insider photo roundup (see below) — I apologize in advance for being in just about every single photo.
The auction that takes place on Saturday afternoon is the heartstone of PNV, with funds benefiting the trade non-profit called Napa Valley Vintners. This year, records were again smashed, with the Premiere auction bringing in $6 million. Once again the scene was quite euphoric. 700 trade and press gathered on the top floor of the CIA to witness some of Napa's finest 2013 wines get auctioned off at some heady prices.
Entering the barrel tasting room, the aromas of dark, delicious Cabs hit you: vanillas, oaks, fruits. The scent hangs magically in the air.
Earlier in the day, we were afforded access to all 225 of the barrel lots. We were able to taste and assess the vintage, while talking with the vintners themselves. It's an extraordinary opportunity. This year the wines were, overall, astounding. Smooth, elegant, vibrant. Some were definitely tasting young, and will benefit from aging, allowing for tannins to relax. Still, I think most in attendance would agree '13 is shaping up to be another spectacular vintage. Will there come a year when we say "Gosh darn it, this juice isn't so great my dear!" I'm not sure. It's all relative, and now that Napa has been producing fine, world class wine for the better part of five decades (at least in the modern post-Paris Judgment era), it largely becomes a preferential matter to debate flavor and style nuances.
Ed- WARNING: a ridiculous number of photos featuring Loni Stark about to commence.
For those who haven't been to Premiere, you might be surprised at how (wonderfully) raucous it is. This is not a quiet, laid back affair. Far from it. You quickly realize how small and tight knit the Napa community is. I've been attending PNV for about five years now, and it's remarkable how many familiar faces I see as I loop the morning barrel tasting. There's so much conversation, hugging, even high-fiving the Vintner's Hall of Fame (where the morning tasting happens) pulsates with energy (and volume!).
CHARTING PREMIERE NAPA VALLEY

Auction Results
Some of my favorite wines included the '13 Shafer Cabernet (balanced, just absolutely supremely made), '14 Grgich Chardonnay (a Napa classic), '13 Bougetz Cellars Cabernet (a small lot treat), '13 Franciscan Malbec (I've been a fan of winemaker Janet Myers for several years now), '13 Amuse Bouche Red Blend (Heidi Barrett does it again!), '13 Canard Vineyard Cabernet (dark fruit gem), '13 Keever Vineyards Cabernet (Celia Welch's estate wine brims with that earthy, lush fruitopia that simply delights). Other stand-outs among stand-outs included Alpha Omega, Waterstone, Darioush, Coho, Corison (Cathy Corison should win some sort of Academy Award for consistently impressive Cabernets), Continuum (Tim Mondavi) and Peter Paul Wines, among so many others. We're still reviewing our notes. Safe to say, '13 Napa from what I tasted, and from conversations with retailers and wholesalers in attendance — another solid vintage.
MORE STARK INSIDER: Napa Valley wine auction breaks record, raises $6 million (Video)
One final note: an orchestra of sensory pleasure!
Ok, slightly dramatic. But if you visit the CIA in spring (or Napa or Sonoma as well), you'll know what I mean. There's a few magnificent Magnolia trees out front. With early bud-break in Napa, they filled the air with fragrant grandiflora. Moments later, after entering the CIA main hall–replete with stunning hanging chandeliers, colorful flags, and soaring staircases–you already can smell the oak. Entering the barrel tasting room, the aromas of dark, delicious Cabs hit you: vanillas, oaks, fruits. The scent hangs magically in the air.
IN PHOTOS: PREMIERE NAPA VALLEY
THE CULINARY INSTITUTE OF AMERICA
MORNING: PREMIERE NAPA VALLEY BARREL TASTING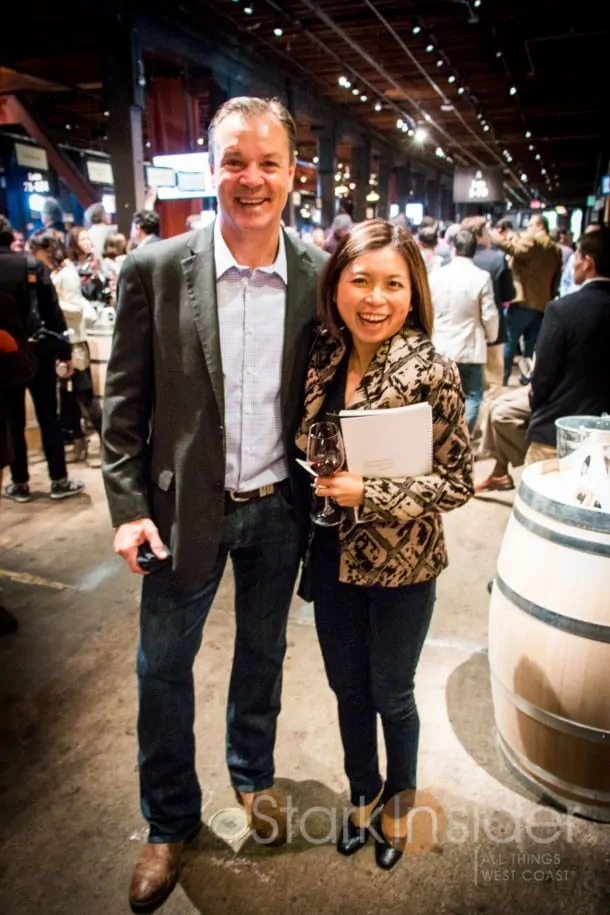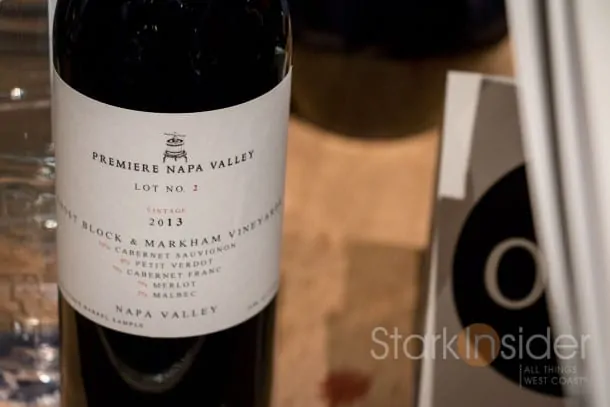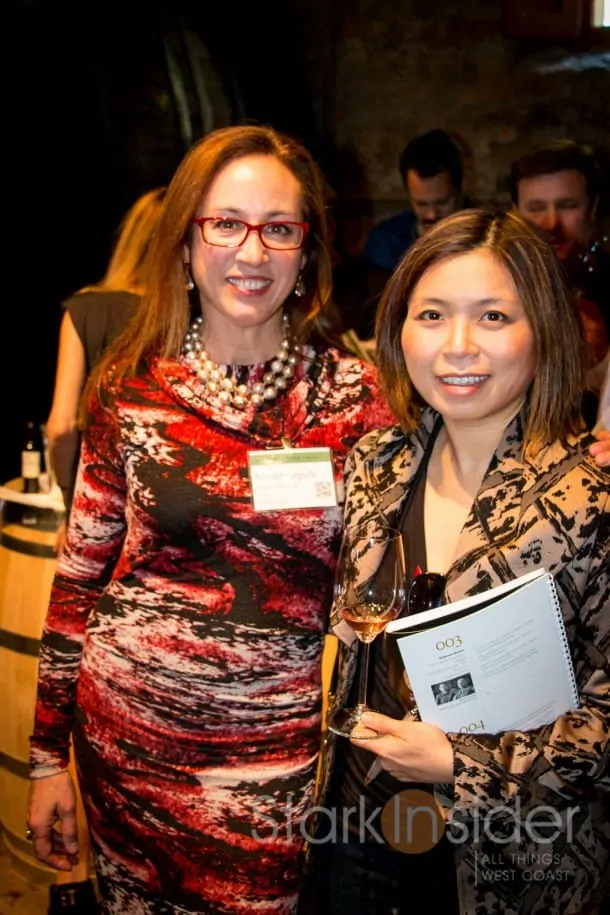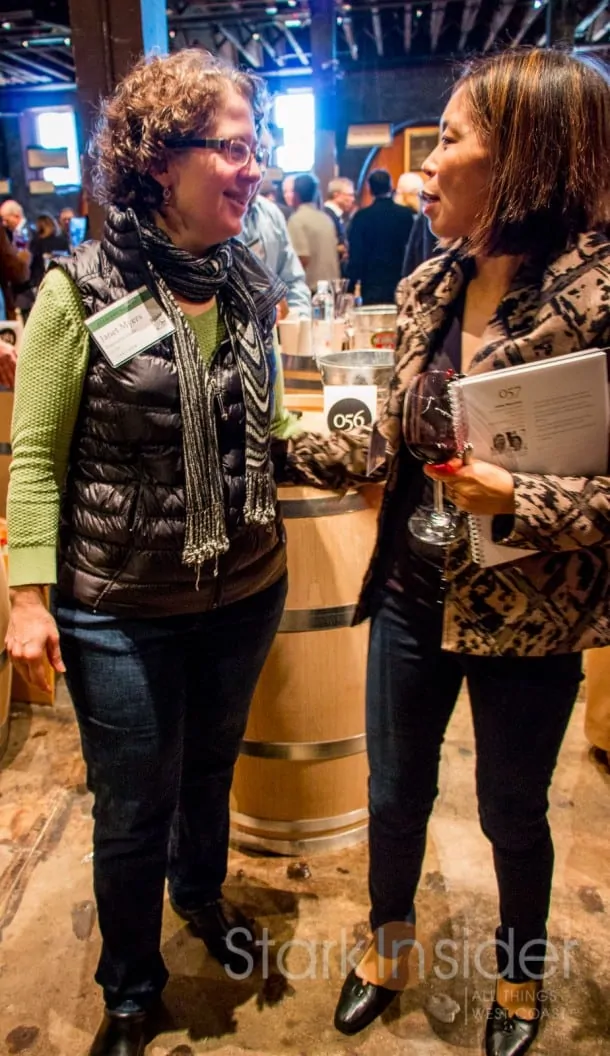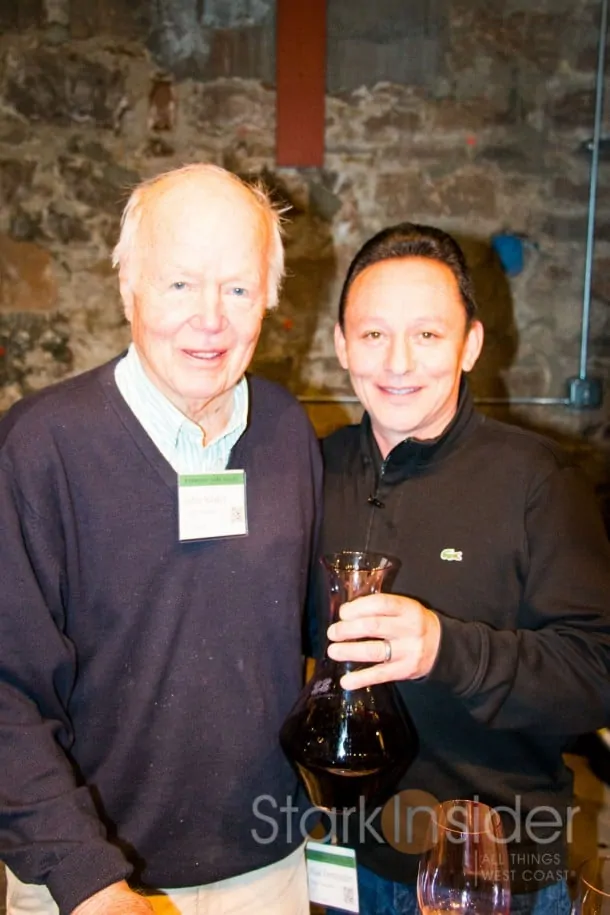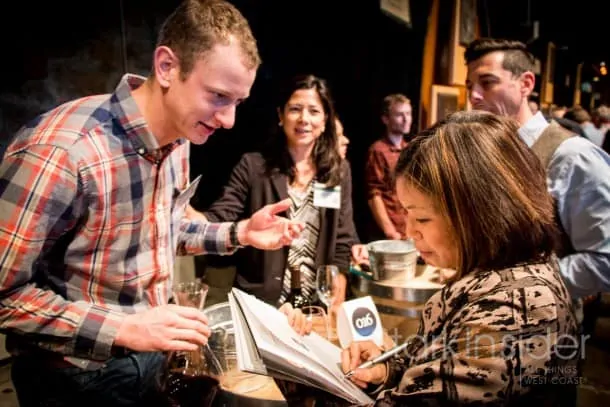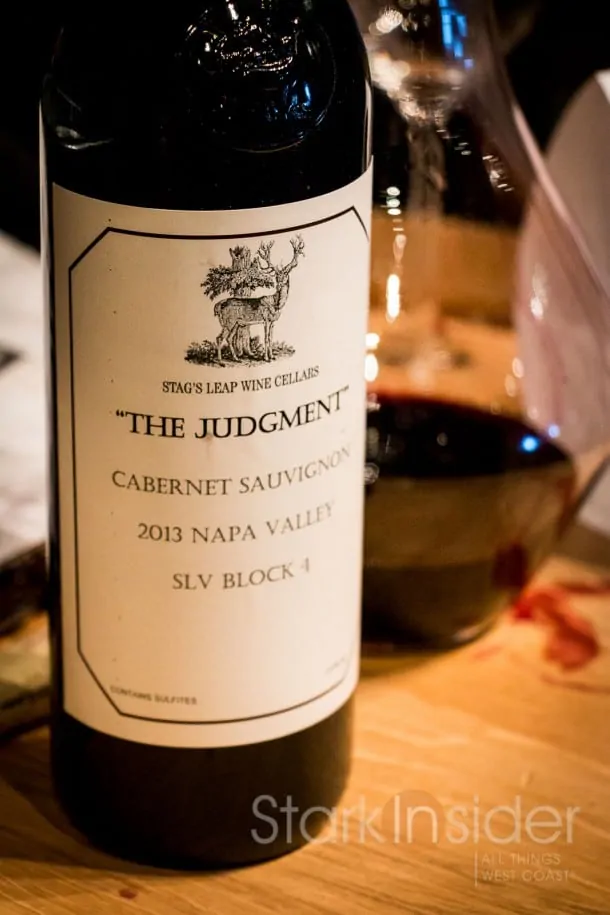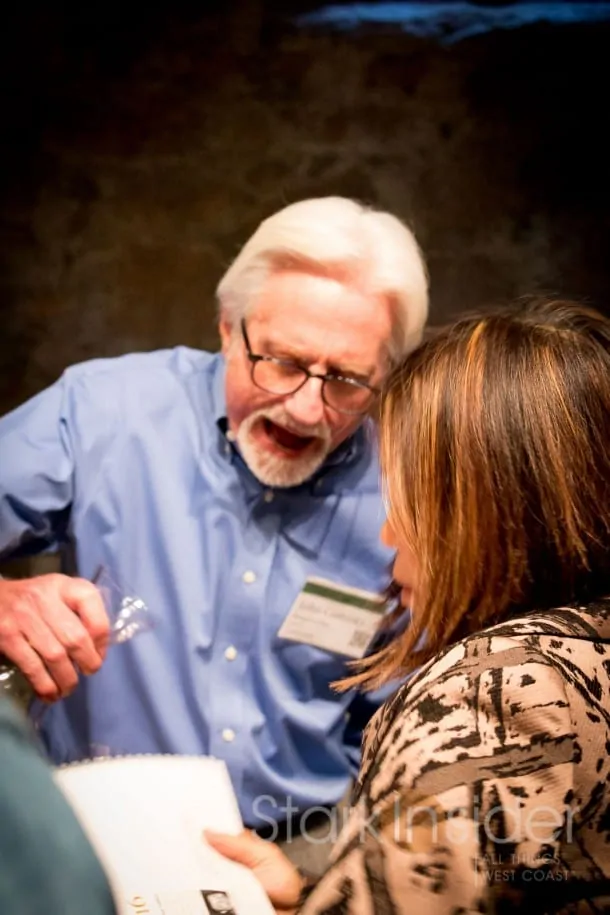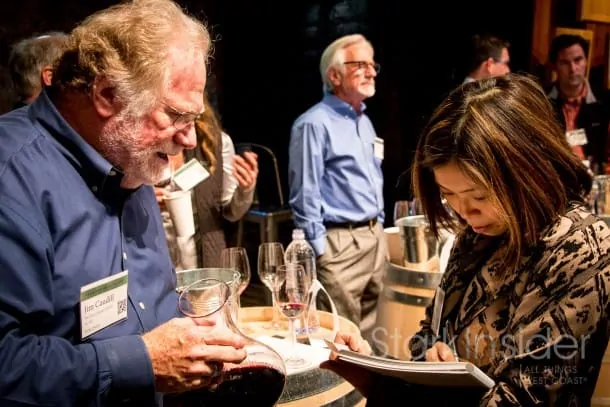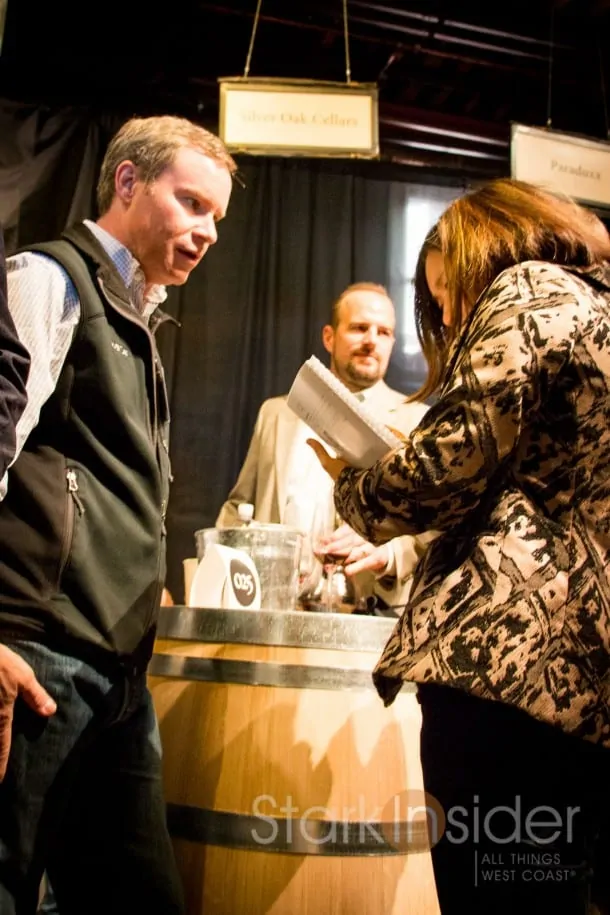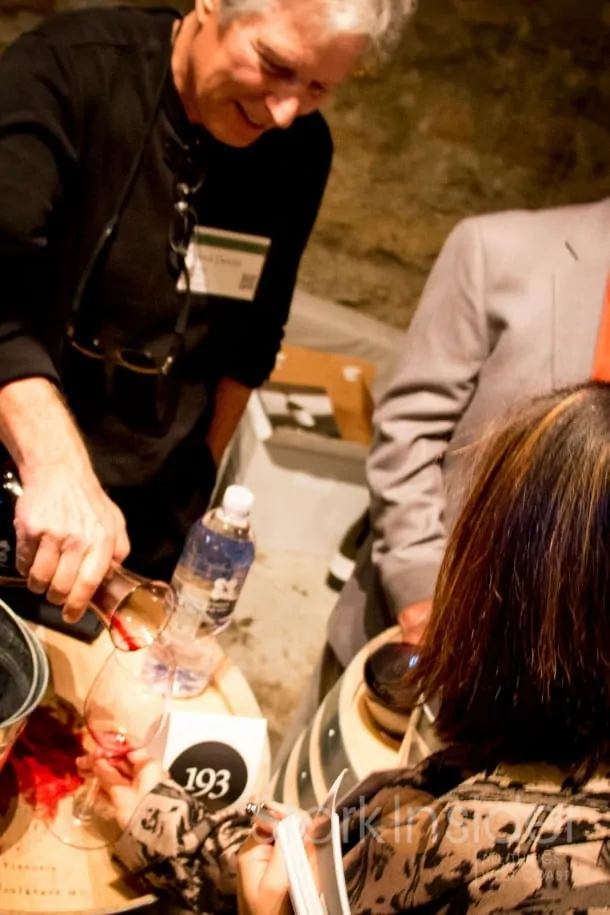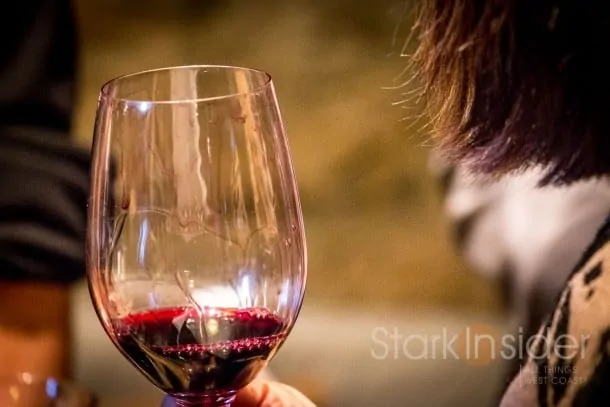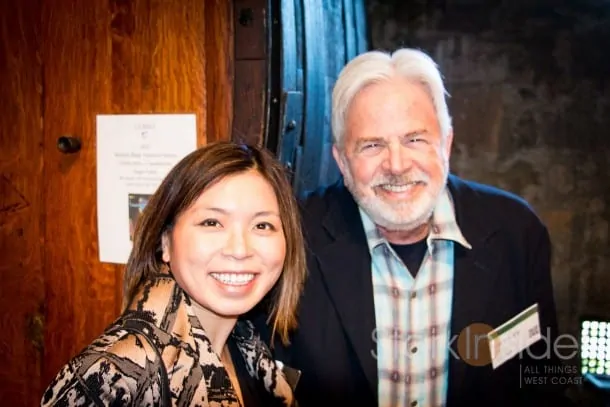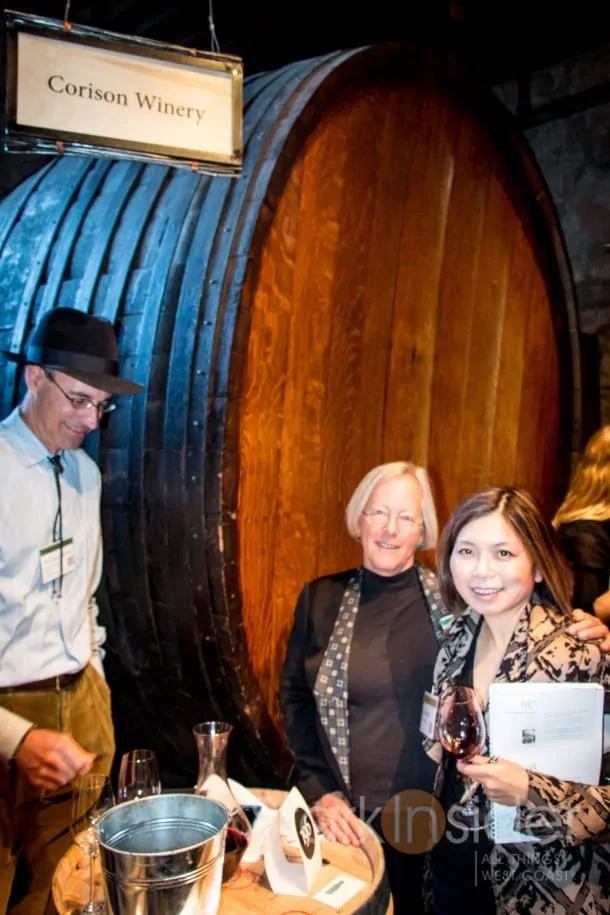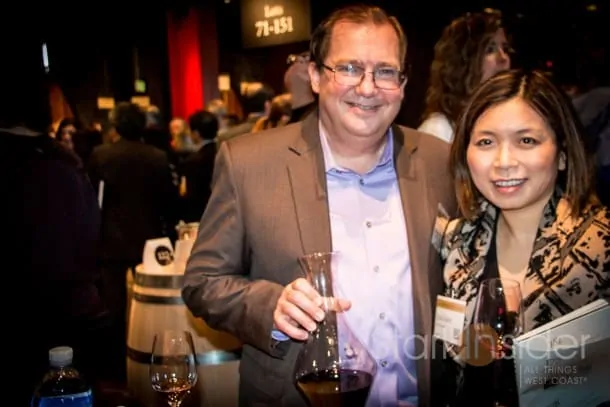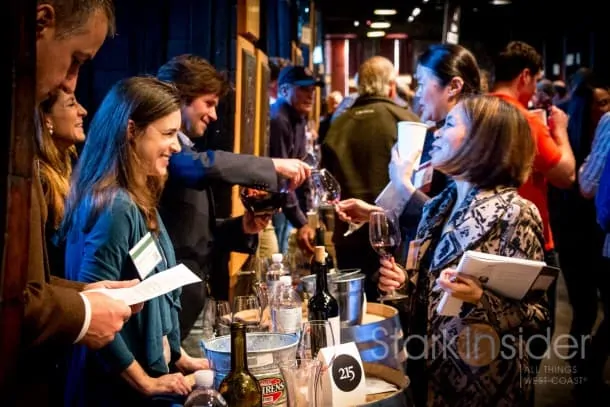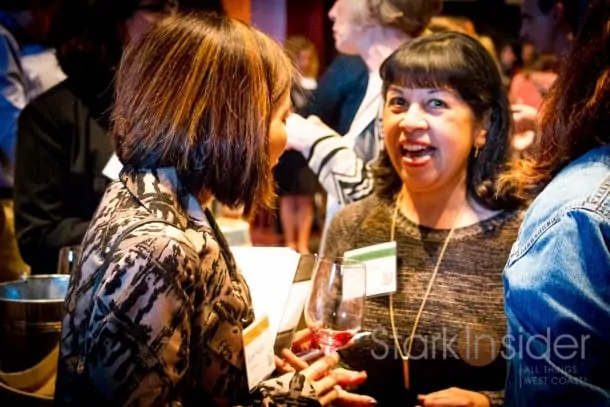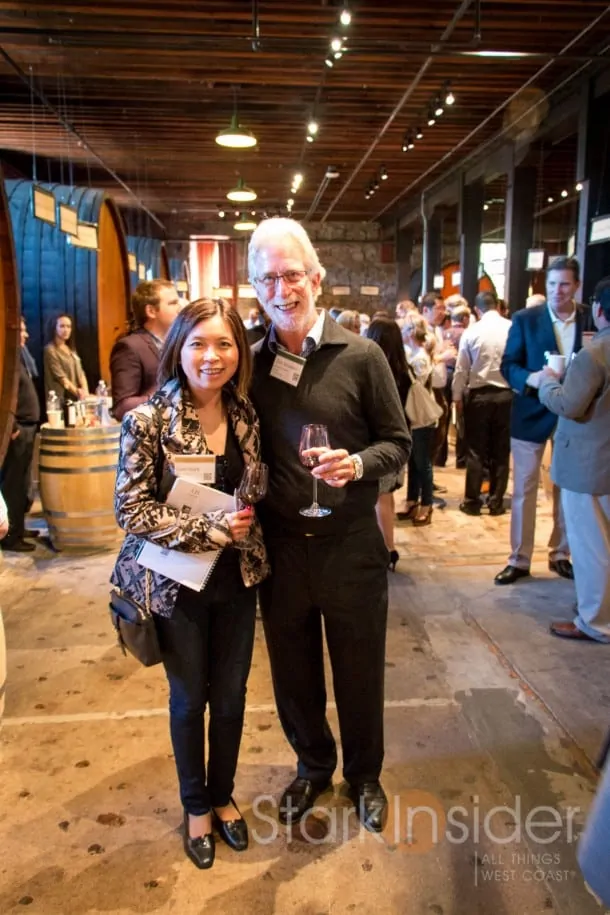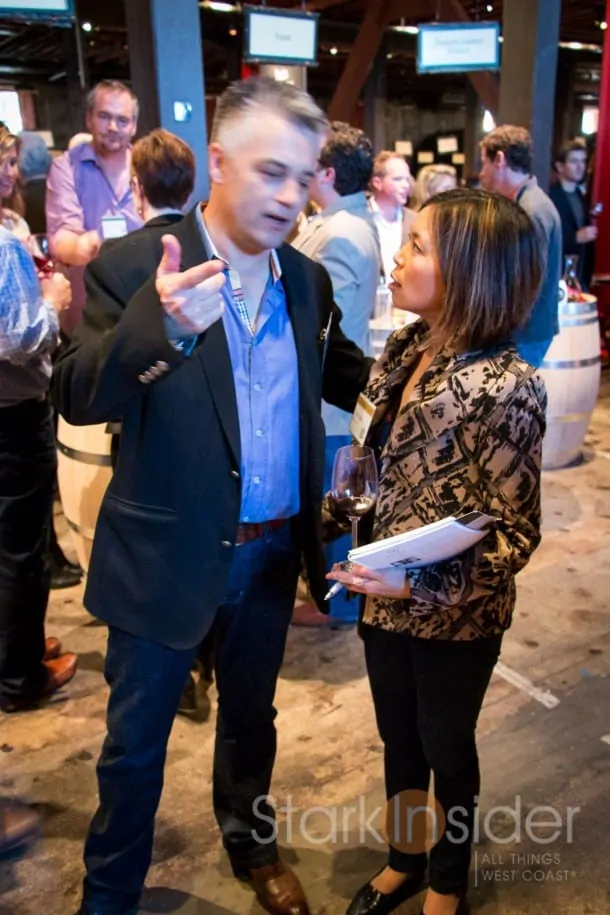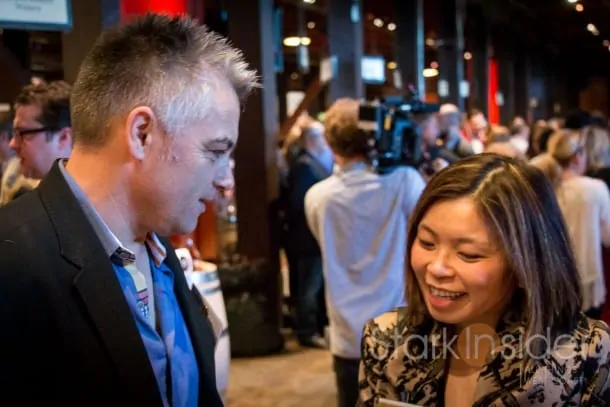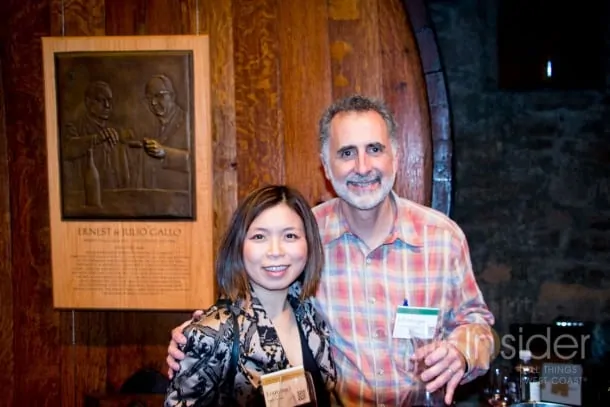 LUNCH IS SERVED!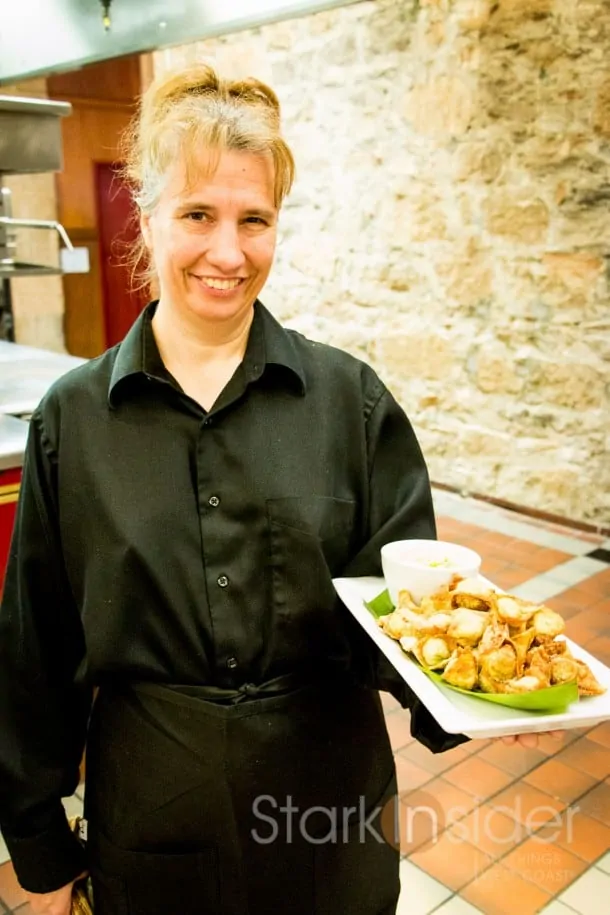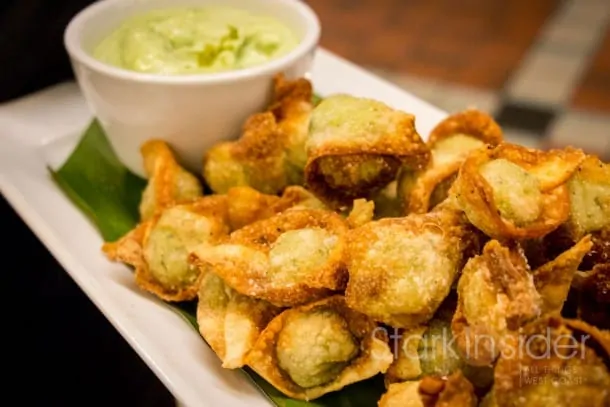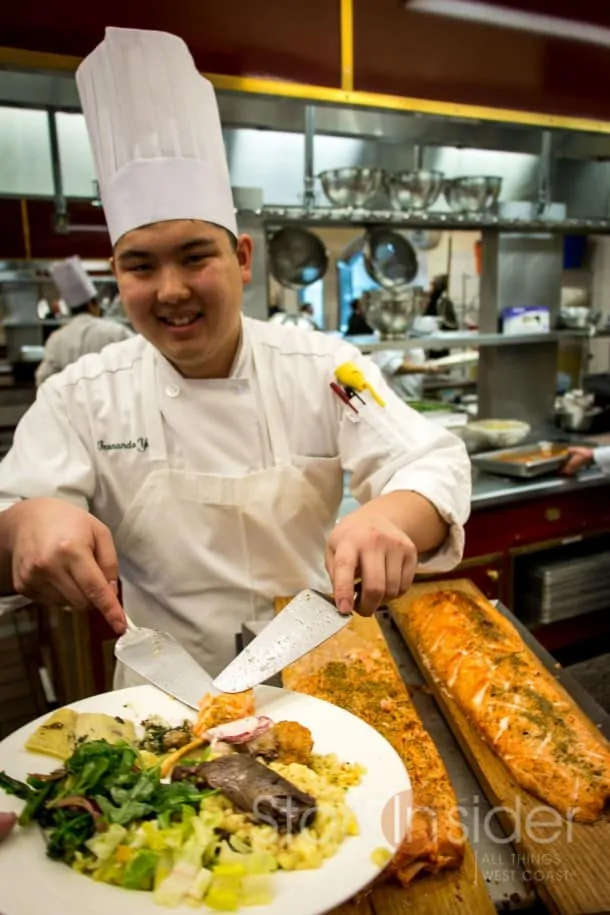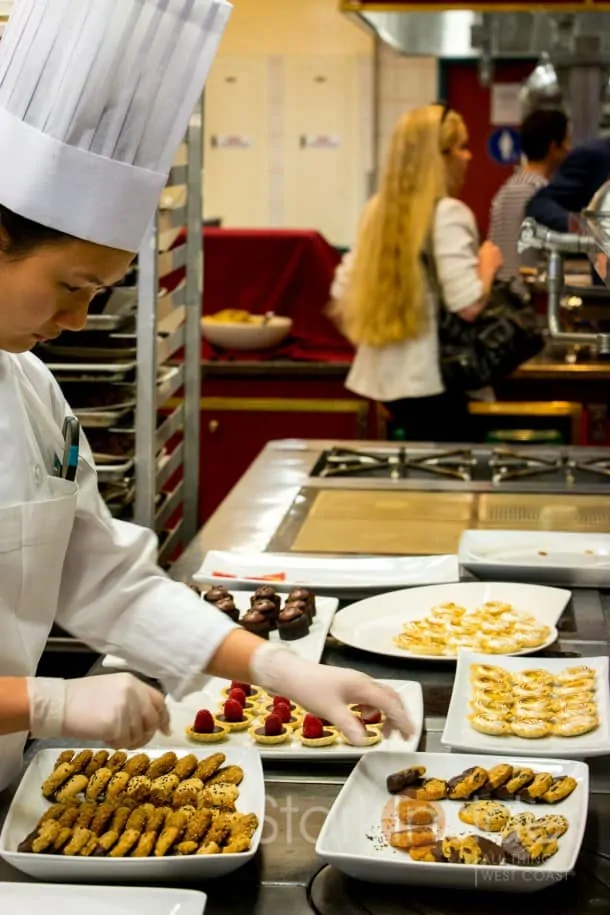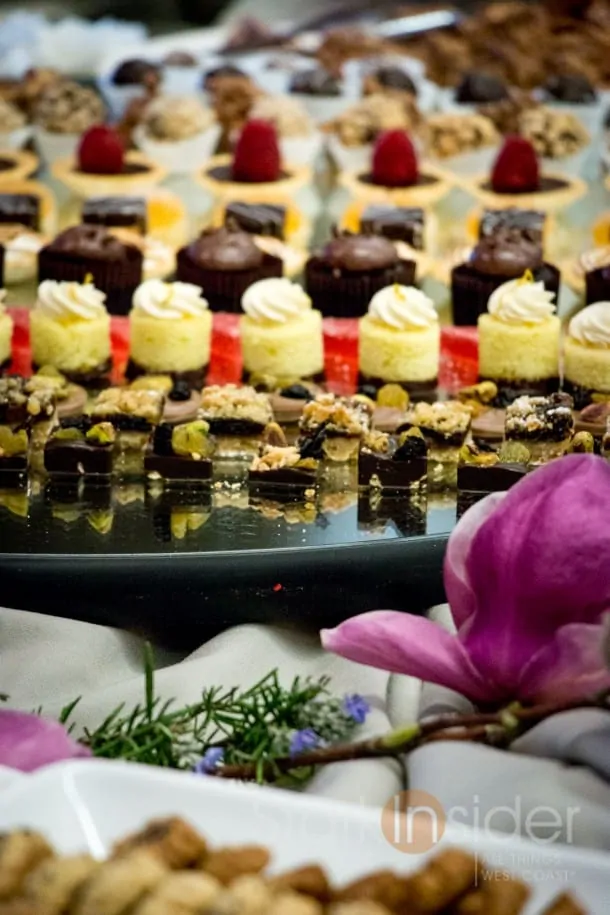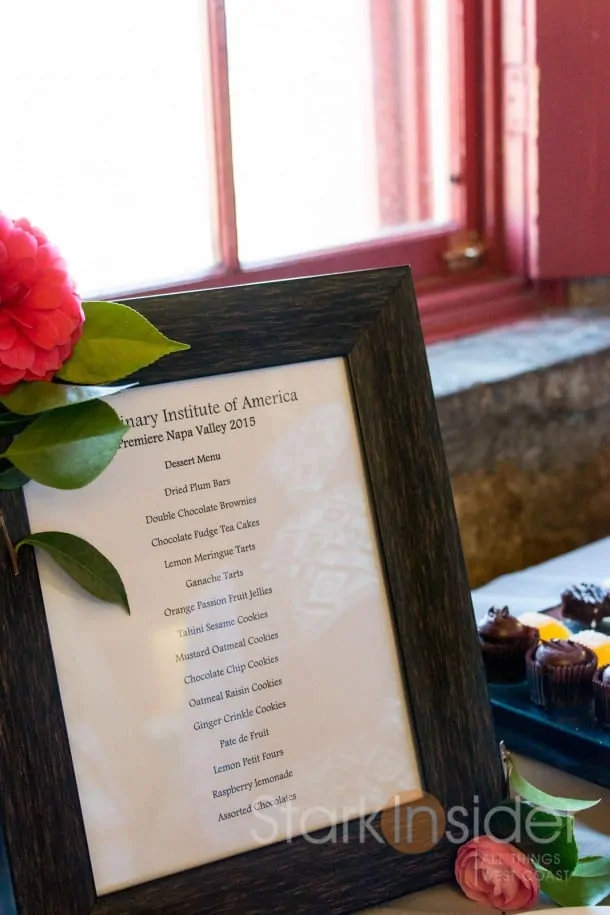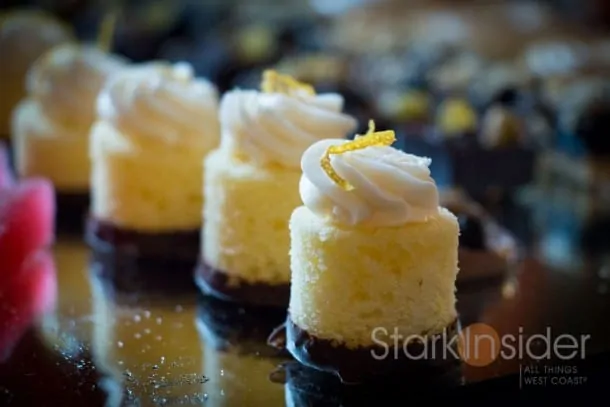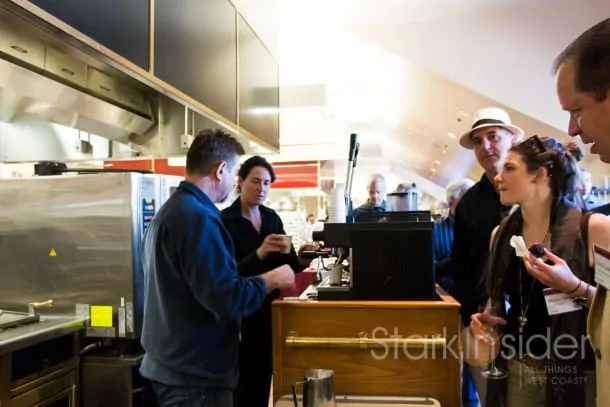 WHAT A SCENE!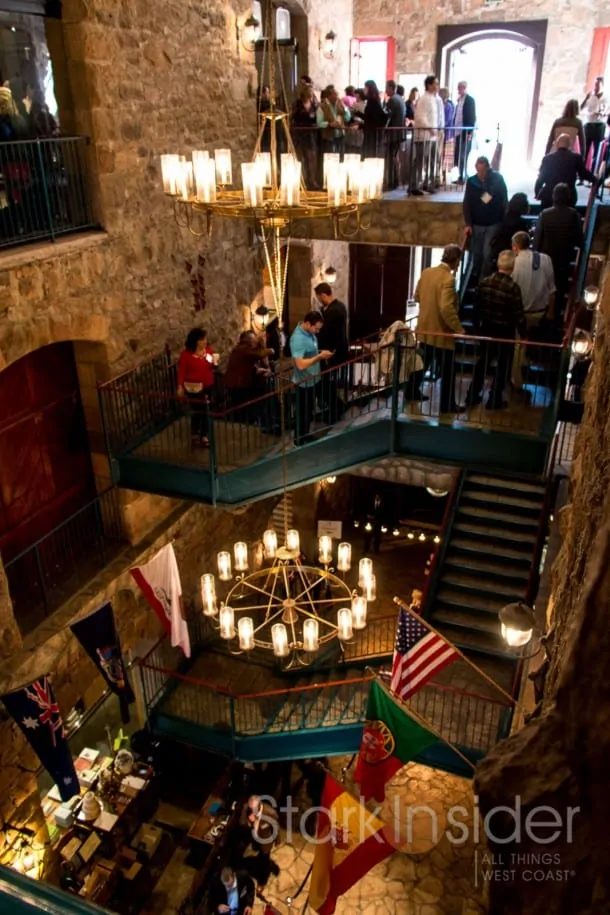 AFTERNOON: PREMIERE NAPA VALLEY WINE AUCTION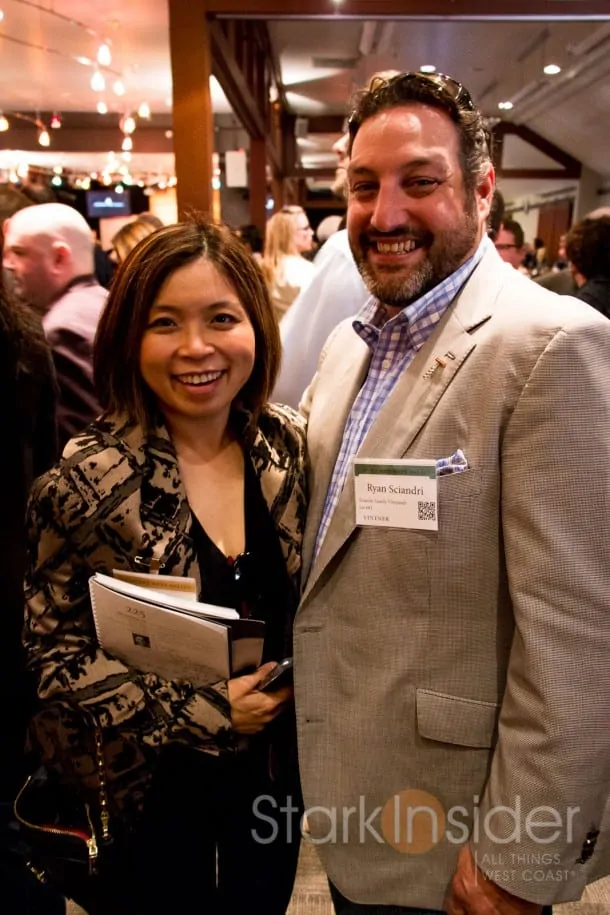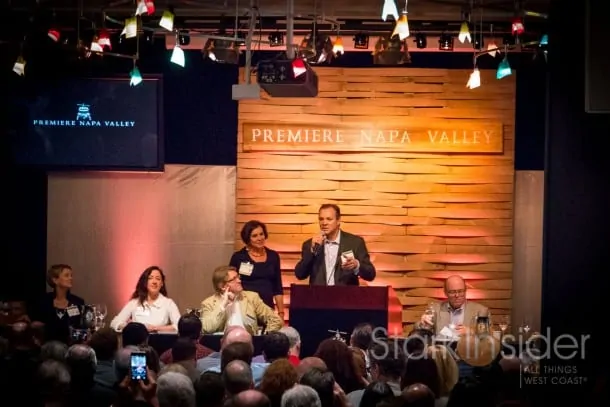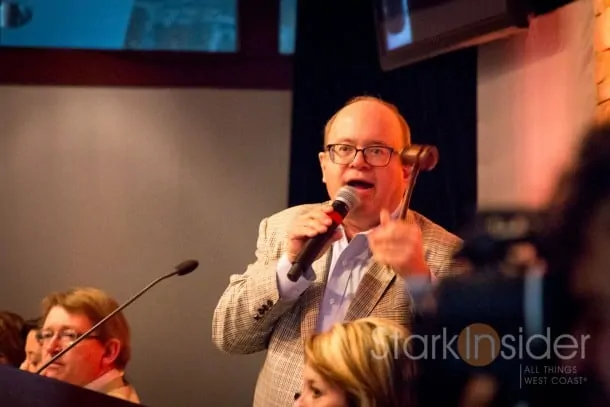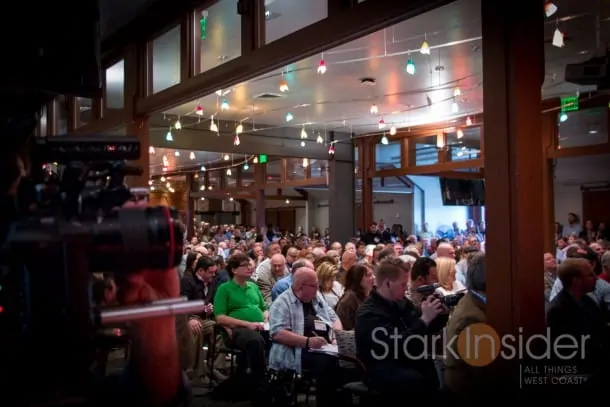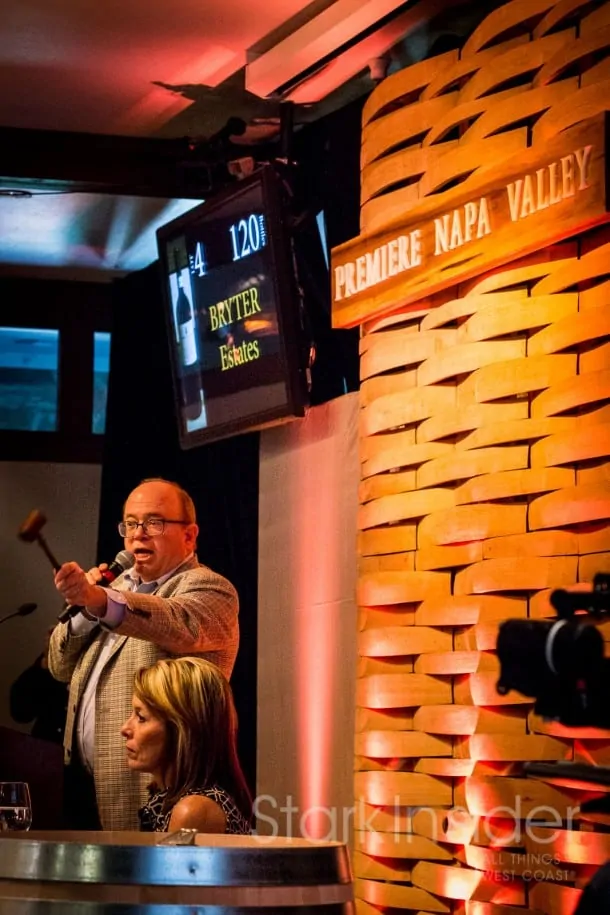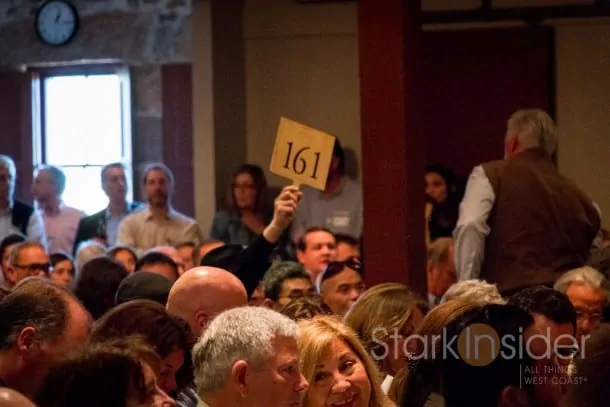 AND THAT, MY FRIENDS, IS A WRAP…
Premiere Napa Valley wine auction smashes record (Loni Stark Guitar Hero Edition) from Stark Insider on Vimeo.
With Clinton Stark in Napa Valley.