Cy Ashley Webbs says Tree richly delivers and that spending time at this play will bring you back a little wiser. Here's the review of Tree, the latest production at San Francisco Playhouse.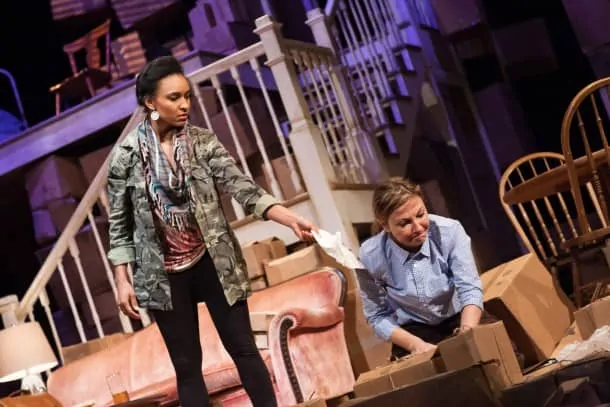 This might be the wrong place to say it, but sometimes you shouldn't read anything about plays. Tree is no exception. If you looked too closely at what's written about this show, you might dismiss it as being about race and that might make you less inclined to see the show. That would be unfortunate because Tree is one of those rare gems that lies at the heart of why you see theatre in the first place. The hit you get off of this one is almost as big as all our collective histories.
Smart sound and lighting designs make this play such a sensory delight that the rich effects mirror the lyricism of the script.
In truth, Tree is as much about race, as anything else. That means it's very much about race, but it's even more about all the complexity we bring to talking and to not talking to each other. Being more about race would only risk the heavy-handed didacticism that we usually end up clubbing each other with.
Having recently come off of directing "Breakfast with Mugabe," director Jon Tracy balances the very powerful filter of race against every other filter we carry around. Here, the subset of filters includes the type of guilt that resonates through the decades of a life, family histories told and untold, the tension between autonomy and belonging, the need to see vs. the need to not see, and more. In short, there's more than a few emotional hooks here.
Smart sound and lighting designs make this play such a sensory delight that the rich effects mirror the lyricism of the script.
The play opens with a distant rumbling, sounds of water, birds. A daft old woman, occupying the attic, rises from her bed, keening, fingers outstretched. Mrs. Jessalyn Price (Cathleen Riddley) is as demented as they come, alternating moments of lucidity with shrieks about her dick and killing her mother. She was the only one who clearly sees how the past informs the present. "Everyone's awake except the living," she observes.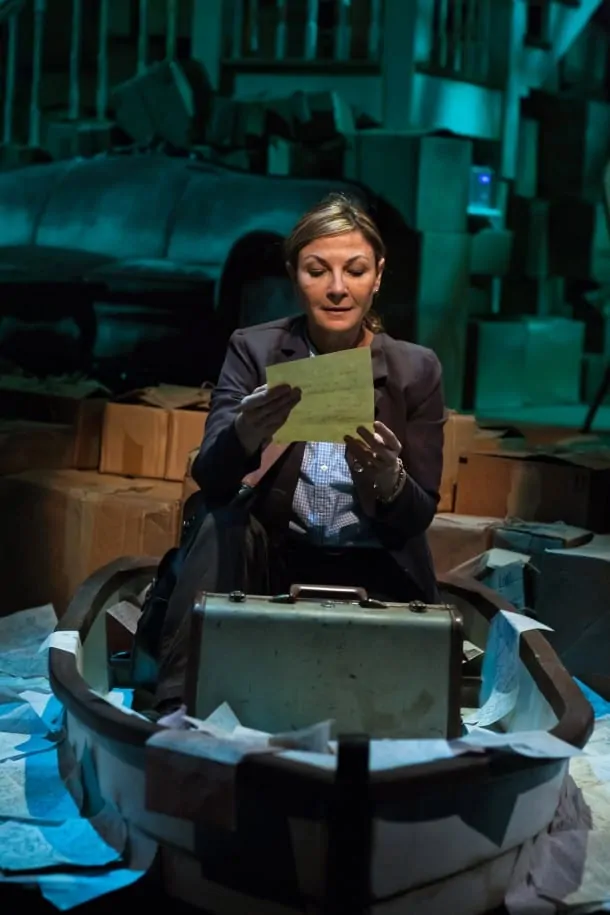 Didi Marcantel (Susi Damilano) is the opposite of Price by every measure. A crazy-brave mix of insecurity and boldness, her uneasy lies serve a bigger truth, as she challenges and is challenged by Price's adult son Leo (Carl Lumbly), who brings his own take on the situation. These three bring such different energies, it's almost inconceivable that they all meet on the same stage. Tristan Cunningham plays Leo's daughter JJ, bringing an occasional generational breath of fresh air.
Spending time with this play and going the distance with these characters will bring you back to yourself a little wiser. That's the magic of good theatre, which Tree so richly delivers.