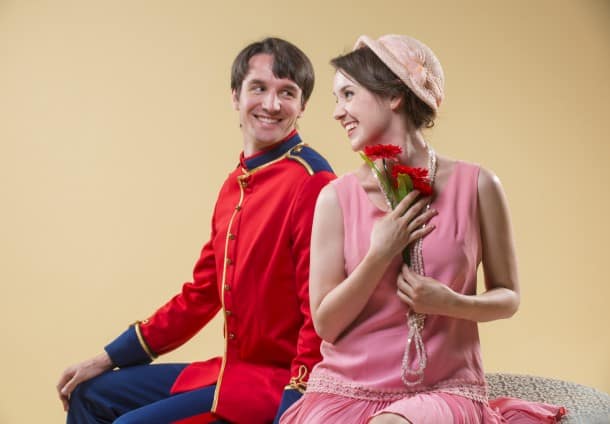 The uniformly magnificent cast of 42nd Street Moon's new production of The Boy Friend makes this play such a delicious spoof that you'll get over that nonsense in the back of your head that you really don't need to see another play with simpering coquettes and 20's flappers. Even if the voices in your head aren't making those kind of sounds, you might want a step-down transformer to divert you from gorging on leftover Halloween candy – in which case, "The Boy Friend" provides an easy step away from all that sugar without the jarring sobriety of  Monday morning.
Regardless how you make it to the Eureka Theatre, you'll quickly appreciate that jarring sobriety is the last thing on the menu because the very unreality of The Boy Friend is what makes the show. 1954 New York Times reviewer Brooks Atkinson recognized this when he raved about a 22 year old Julie Andrew, as Polly Brown who "burlesques the insipidity of this part." Not only must the actress be able to "breath lunatic sincerity" (as Walter Kerr put it), but that lunatic sincerity has to be strong enough to balance simpering coquette energy of those attending Mme. Dubonnet's finishing school. If Jennifer Mitchell's Polly Brown didn't deliver all these things, it's because, in part, that she was putting her own stamp on this role – one that magically allowed her to blend in with the simpering coquettes while remaining singularly apart.
The evening's surprises didn't end there those. Stephanie Prentice was pulled in at the very last moment to play Madame Dubonnet, which she did with such certainty and panache, were it not for a last-minute program note, no one in the audience would be the wiser. Prentice's Dubonnet is the only real adult among these characters. Rarely do we have such a reliable witness who wears the fact she's been around the block a time or two with such discrete flair.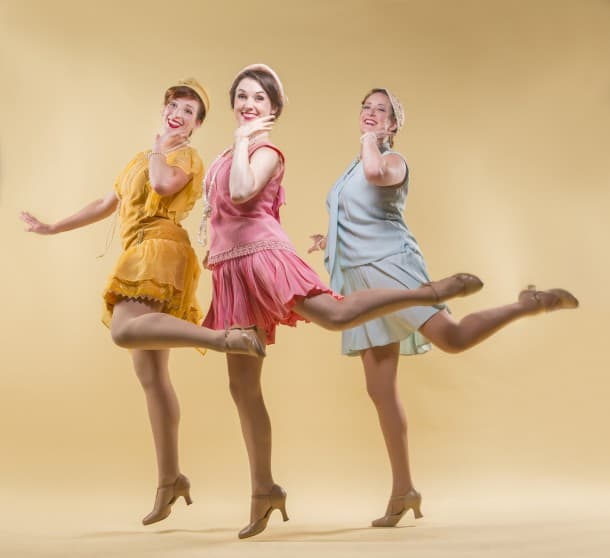 Like many of the lesser characters, Mark Farrell's Lord Brockhurst was so cleanly executed that that he'll be living in your head days later, like a joke that keeps making you smile.
Cindy Goldfield's artful blocking and choreography made the tiny Eureka stage double in size. 42nd Street Moon consistently excels at high-energy dance numbers, and Goldfield's contributions raised this bar higher. Music director Dave Dobrusky on-stage piano just sweetened the mix.
 The Boy Friend runs from October 29 to November 16. It'll lighten your load as we head into winter.